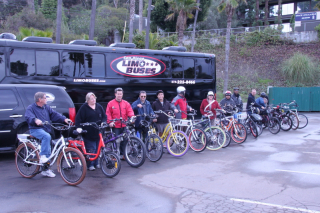 This is a guest post from Turbo Bob!
Yes, San Diego is a hot spot for bikes. So of course, it's even hotter for E-bikes. With many E-bike shops here in town, and several of the major E-bike companies headquartered here or nearby in Orange County and Los Angeles, you know they are popular. Ever since my wife and I got our electric-assist bikes almost five years ago, I've been noticing them all over.
I've been lucky to strike-up friendships with [Read more…] about San Diego Kilowatt Hour – Electric Bike Group Rides!