Guide to Storing Electric Bike Batteries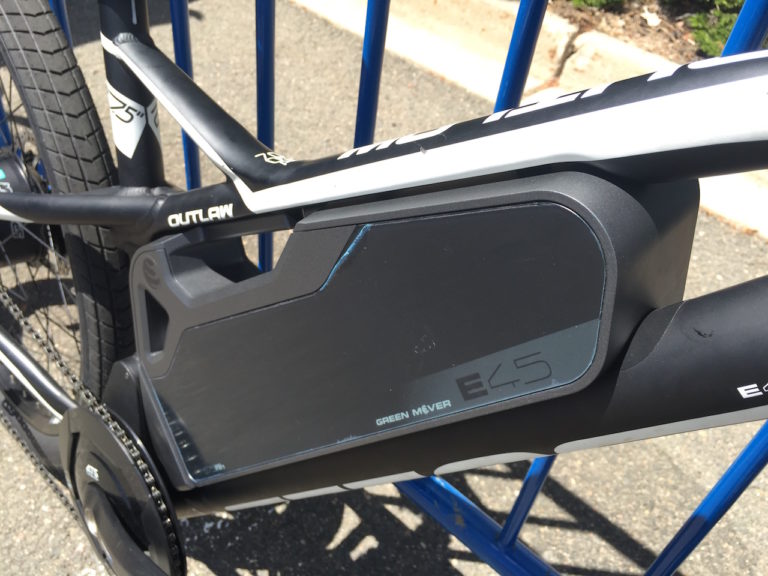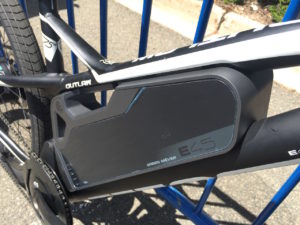 By Edward Benjamin, LEVA Technician Training Program
One of the problems for ebikes is this: They can spend months inactive, and that is not good for batteries. And a dead battery, damaged by misuse or neglect, is both expensive and frustrating.
Different types of batteries have different needs. Here is a rough guide:
For all batteries: Charging and using them is the best way to keep the battery in good shape. An old saying from Aviation: "To keep em flying, keep em flying…"
And another thing to keep in mind: High ambient temperatures are hard on batteries. You may remember from Chemistry 101 that if you raise the temperature by 10C, you may be doubling the rate of reaction.
Batteries are complex electro chemical reactions that operate best in the same temperature ranges that you do. High temps reduce longevity. Low temps may increase longevity, but also reduce performance.
And…there can be quite a bit of time elapse between the time the cells in an ebike battery were "formed" (battery industry word that means "activated") and the time they arrive at your shop. So good advice is to charge all new arrivals immediately.
Guide to Storing Electric Bike Batteries:
Lead Acid Batteries (Sealed Valve Regulated Lead Acid — SVRLA) are both the most common battery used on ebikes (in total, world wide) and the ones that need the most attention. They don't give much current if they are near freezing temperatures, and their life is rapidly reduced at high temps.
They also self discharge and to keep in shape they need to be charged at least every 3 months, more often if possible. They are not regarded as a fire risk, although they can discharge current at high rates and if shorted they will heat the wires that are shorting them and other materials white hot in seconds.
Guide: Store in a cool dry place. Putting them in the fridge when not in use is a life extender. Charge monthly. We expect these to last 1-3 years in use, and to have a nominal cycle life of about 300 cycles. Wide variation in what you will actually experience.
Nickel Metal Hydride (NIMH) used to be popular and you will still find it on some bikes. It has limitations and care issues similar to Lead Acid. They do not work below freezing, but are more durable at higher temperatures than Lead Acid.
They are self discharging, so charging them every month is best, but every 3 months at a minimum. Not much risk of fire, but again, if shorted. We expect these to last 500 or more cycles, and up to 10 years.
Lithium Batteries come in several varieties, and there is some inaccurate info pushed by some companies. The care of all the variations is the same.
Lithium Manganese is the most common at this time. These will hold a charge for more than 6 months, (some for much longer) and this can lead to laxity in keeping them charged.
Best to store in a cool dry place, and charge at least every 6 months. Fire risk, for a quality battery is extremely low, but…storing any and all lithium batteries in a way that a fire all not result in catastrophe is advised.
Lithium Iron Phosphate (LFP, or Li Fe Pho) requires similar handling. There are claims that this cannot catch fire. That is not correct and while fires are even less likely than in Li Ma, it is best to store this in a place where a fire will not become a catastrophe.
Lithium batteries can last for years, and thousands of cycles. A general rule of thumb would be that a well made quality battery will last 2000 cycles and more than 5 years.
Whether to store on the bike, or off the bike is a question that has been asked. It really does not matter – except that some bikes have features that demand a trickle of energy all the time. These bikes will discharge their battery as a result. Being alert for this and adapting your storage protocol is important.
And there are some folks who will plug the charger in, connect it, turn it on and leave it for …. days to months. This is not a good idea. While many charger are "smart" and will turn themselves off when the battery is topped off, it is possible for a malfunction charger to overcharge.
It is also possible for a charger to wear out when left on for months, and thus fail to charge the batteries. Simple advice: Don't leave the bike and charger connected, plugged in and on for extended periods. In fact, having a timer turns the mains current off after a suitable period is a good precaution.
How to manage this? A check list, or a hang tag on the bike / battery that indicates when last charged and when needing charge next. Scrawling the date of last charge on the bike box or on tape on battery works as well. And then actually paying attention to this issue and getting the bikes / batteries charged on schedule.
By Edward Benjamin, LEVA Founder & Chairman
P.S. Don't forget to join the Electric Bike Report community for updates from the electric bike world, plus ebike riding and maintenance tips!
Reader Interactions