London to Paris with a Folding Electric Bike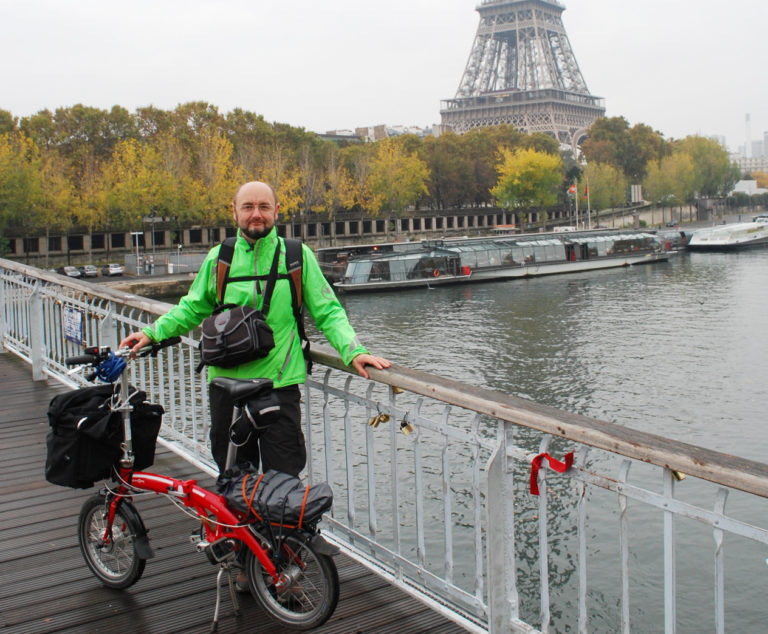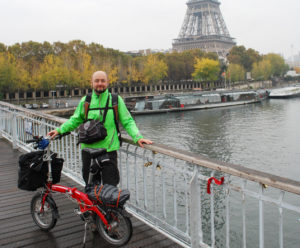 By Richard Peace
As the author and publisher of a guidebook to a signed bike route between London and Paris I have just been off with my folding, electric assist Dahon to cycle and update the 250 or so miles of the French part of the route. I had a great time; here's my trip report.
The Bike
My Nano-Dahon is an electric conversion from the Nano Electric Bikes stable. As my trip would involve several train journeys to get me from the North of England to Northern France and back it seemed the ideal choice from my garage full of e-bikes!
The amount of riding I was going to do wasn't huge and the speed I needed to go at wasn't super fast (plenty of stopping and starting to update route guide text and take fresh pics) meant portability and comfort on the bike were just as important.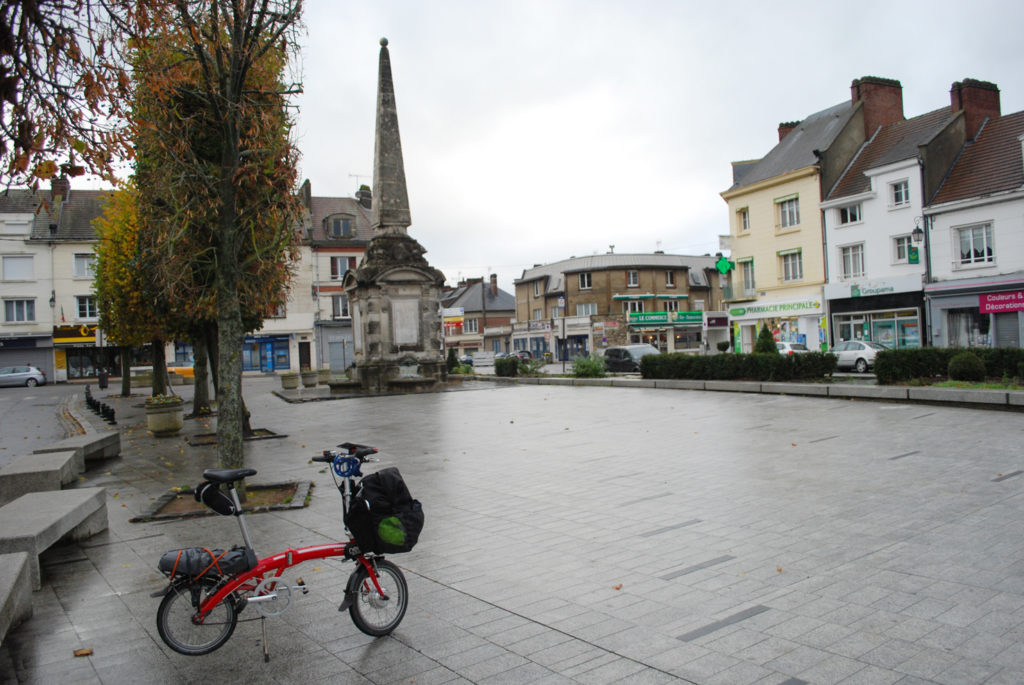 The Nano-Dahon uses the small, light Nano friction motor in the front hub and bike bike itself is a 16″ wheeled budget to mid-range Dahon folder. The converted bike without battery (this removes along with the front luggage – see below) weighs around 14kg. Not superlight but very respectable and reasonably easy to lift once folded.
The real challenge was fitting all the luggage on to such a small bike. Happily Nano electric bikes were able to modify the Dahon to take an old Brompton bag I had; cleverly this also doubles as the battery store, and when mounted copper contacts on the mounting block and bag come into contact and hey presto, you have power to the motor.
Just switch on and pedal off. The bag is also roomy enough for most of my luggage. My laptop went in a small, light backback and my SLR camera was hung round my neck. All set to go!
The Route
The Avenue Verte runs from Westminster Bridge in the heart of London to Notre-Dame cathedral in the heart of Paris. In between it covers the rolling Downs of southern England and the equally rolling hills of Normandy before entering Paris along the river Seine.
It's what you might call only moderately challenging, using many level sections of railpath and riverside trail. But there also several hilly sections and route surveying needs constant stopping and starting.
So even though I do sometimes tour on non-electric bikes an e-bike seemed like the best choice for a trip where I was going with a full touring load and was on a deadline, with Eurostar train tickets booked back to the UK and potentially windy and wet November weather to ride through.
In short an e-bike meant I was less likely to fall behind my work and travel schedule and more likely to be refreshed for several days riding in a row, with writing sessions in the evening. I guess with a non-assisted bike I would have just been too tired…
Folding Magic
Whilst not as quick at folding as the wonderful Nano-Brompton my Nano-Dahon folded down in about 30 seconds. It was then pretty easy to lift all my gear in one go onto a train luggage rack (I reckoned the all up weight of bike and luggage was around 22kg or 48lbs, split into 4 items, two hung around my body and two carried by hand).
The London Paris Eurostar service has an 85cm max length hand luggage service so the folder just fitted on without any dramas (staff have been known to appear with a measuring stick for any items that look near the limit!).
At passport control the electric bike and bag full of batteries and wiring passed smoothly through the security scanner without any questions – it seems like electric bikes are now a familiar concept to the staff there. I used to get asked just what is that, with raised eyebrows, by them quite frequently.
Once in France travel there was masses of bike storage space on regional and Parisian trains to get to whereever I needed to be; the Avenue Verte route has several route options and I needed to cover them all for the guide updates, so hopping on the train was the ideal way to get from between various sections where otherwise I would have been retracing my tyre tracks.
Gone Riding
E-assist meant I was able to keep up a steady 12-15mph on flatter sections but the hi-torque motor really came into its own, incredibly for such a tiny hub motor, in powering me up even the steepest hills I encountered with virtually no loss of speed.
Its reasonably fast but comfortable balloon tyres (Schwalbe Big Apples) were a boon in the cities in particular, taking the sting out of hopping up and down kerbs and smoothing out smaller potholes that can really jar on small-wheeled bikes.
The Nano-Dahon features a handlebar trigger throttle and motion sensor that means the pedals must be turning for the trigger throttle to work – this is UK (actually European) law. Whilst a pure pedelec might seem the obvious choice for long e-bike tours in practice I got quite used to holding the trigger at just the right level of assist for the terrain.
Once off the initial railpath out of the coastal port of Dieppe I rode many hills to the lovely market town of Gournay then more hills through the Vexin countryside to the west of Paris before easy riverside sections.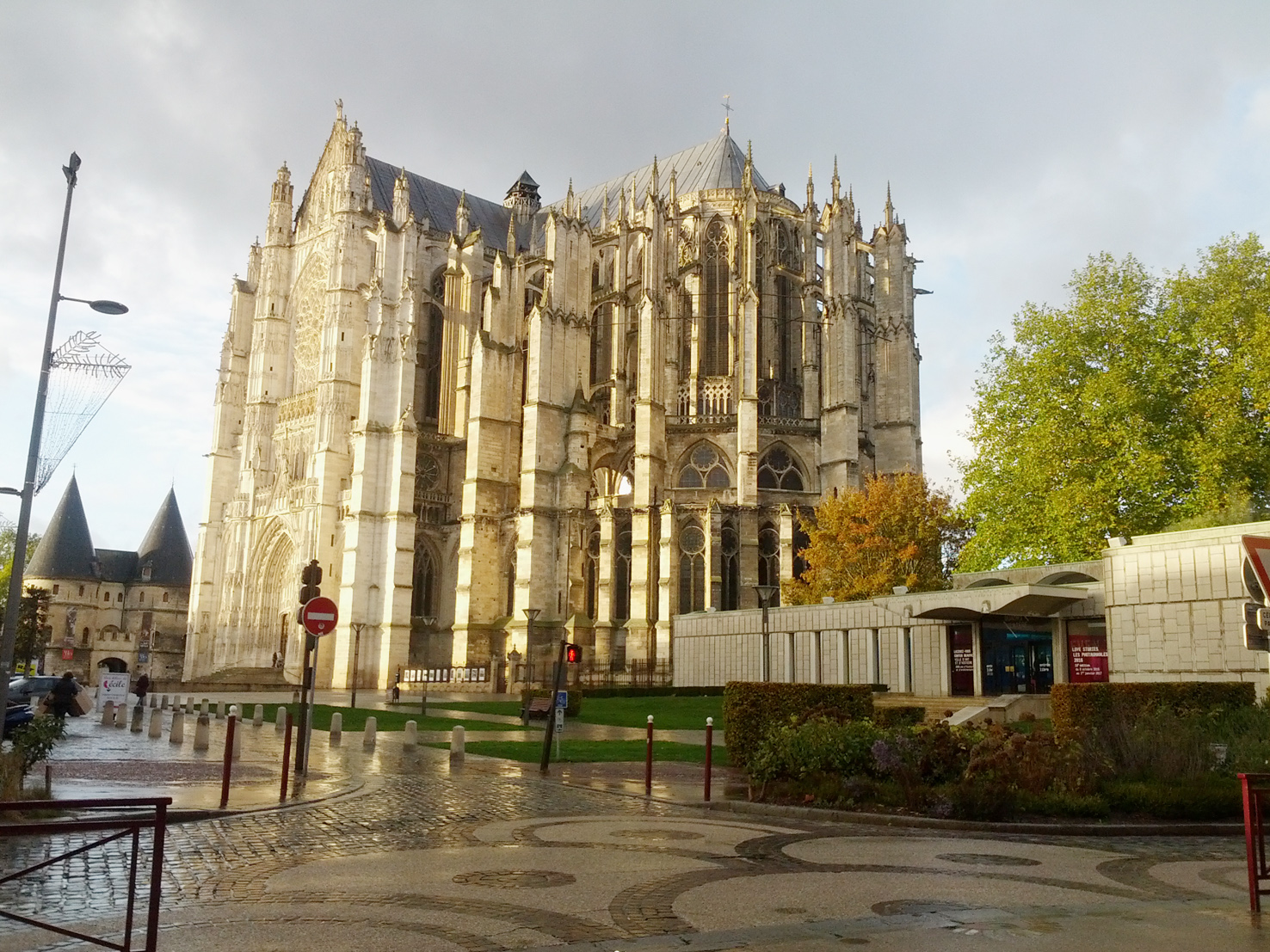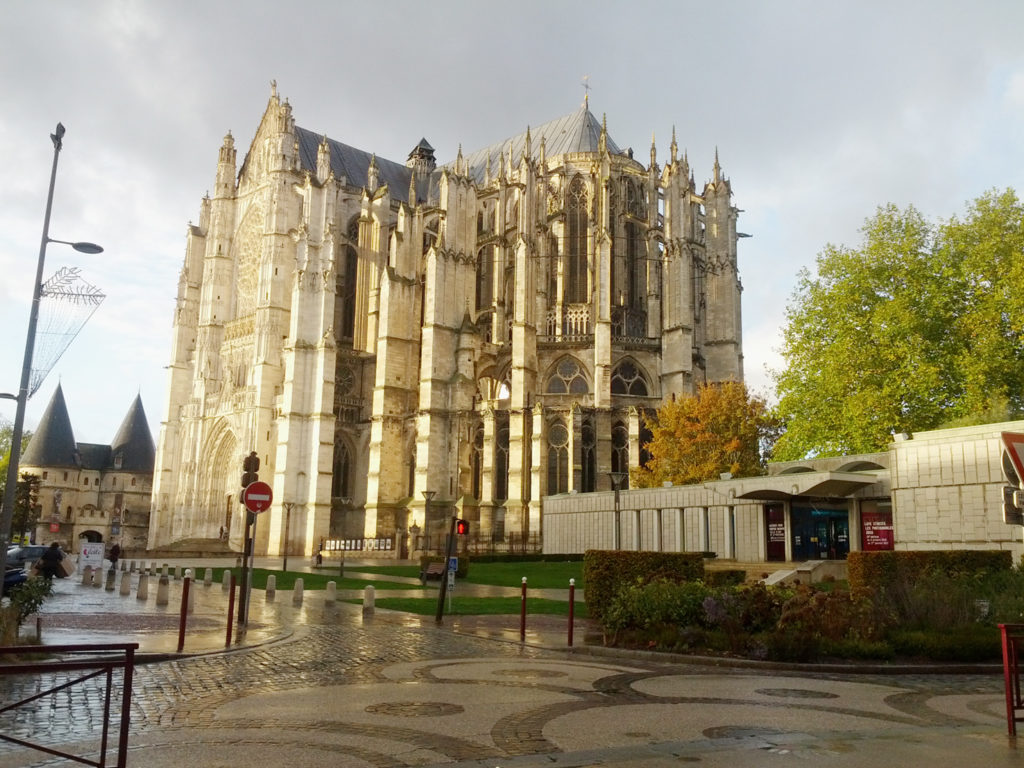 The alternative approach to Paris involves taking in the magnificent cathedral of Beauvais before the often flat and gloriously traffic-free Trans-Oise bike path network.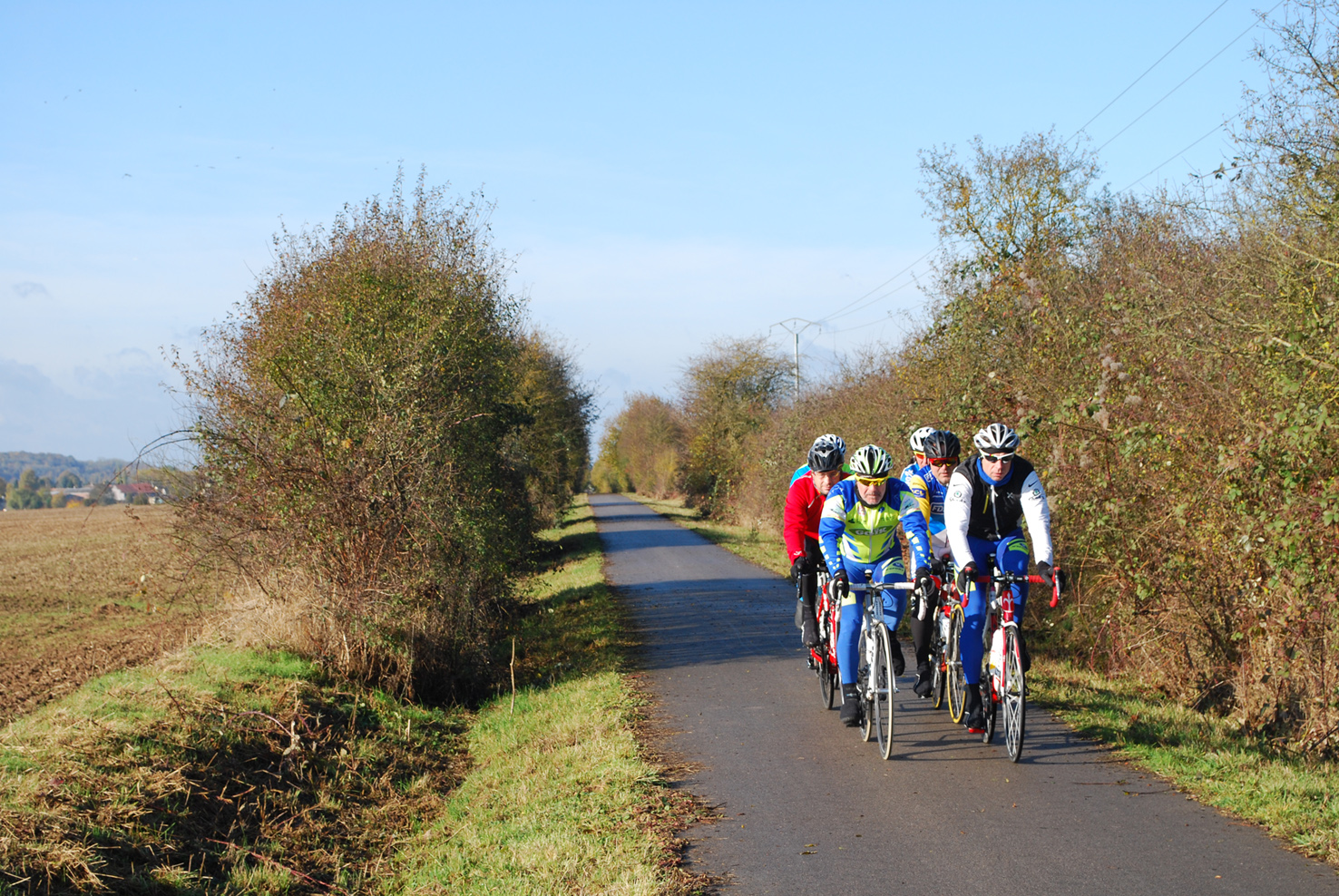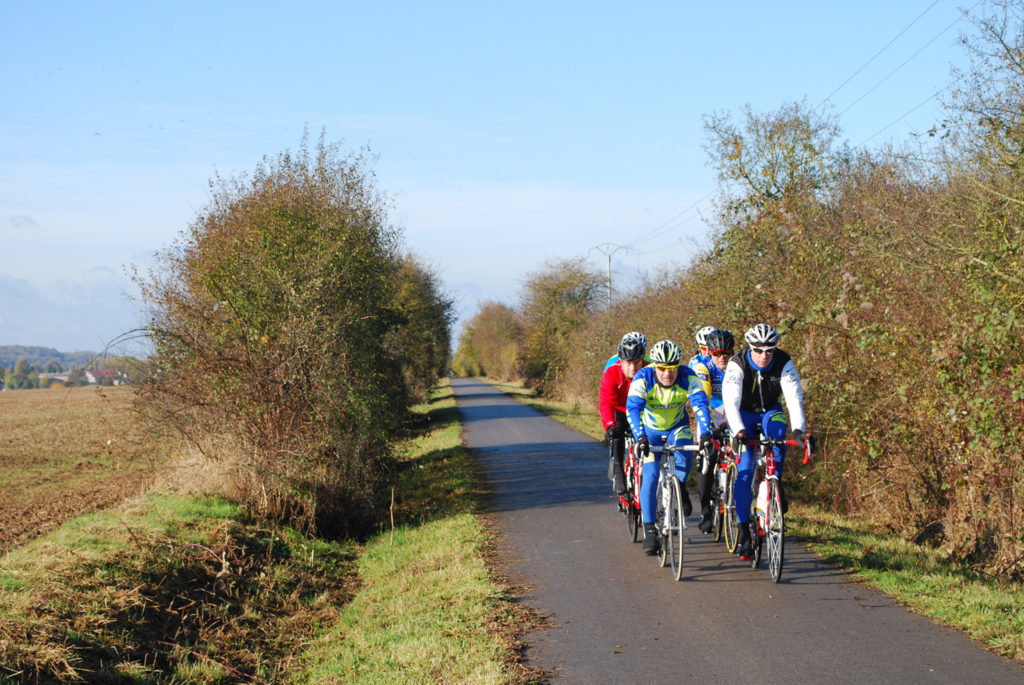 I was extra glad of the e-assist approaching the beautiful town of Clermont which also happens to have been a major military stronghold in times past and so is perched atop a very steep hill.
Ensuring I had enough battery power was a breeze. The Nano motor was extremely economic with battery power and has a freewheel too, so I was often pedalling on the flat without the need for e-assist. Two small 144Wh batteries were sufficient to cover my days riding (max daily distance was 52 miles) and were easily charged in hotel rooms in the evening. I just had to ensure I had the correct three pin to two pin electric socket converter with me (European wall sockets are two pin, UK three pin).
Highlights
The quality of French cycle tracks along the route is generally wonderful, most especially the railpaths between Arques-les-Batailles and Forges-les-Eaux and the Trans-Oise network either side of Beauvais. These are wide, smooth tarmac paths; in effect your own little road.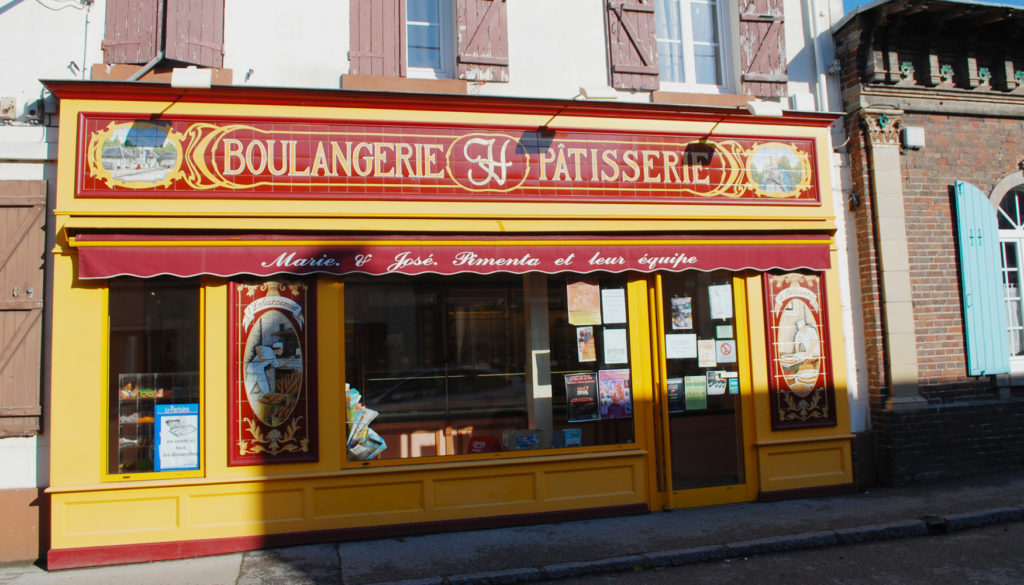 There were cafes and boulangeries (bakeries) in virtually every village, one of the things that mean France is often tops lists of cyclists favourite cycle touring destinations.
And even the supposedly fearsome Paris traffic was much less of a problem than is supposed. The route runs along the Canl St Martin for some of its passage through central Paris and lets you take in the wonderful sights whilst on your own segregated cycle lane (just make sure you know the junction etiquette!).
And your arrival at Notre-Dame cathedral is a truly fitting highlight and end to the trip.
Would I recommend riding the route with an e-bike. Of course! If you need to use trains with a full-size e-bike this can also be done. Within France its generally a case of turning up and getting on the train if its a local or regional service.
High-speed intercity trains may need you to reserve a bike space ahead of travel and the London-Paris Eurostar service can send your bike on the same train as you if booked ahead.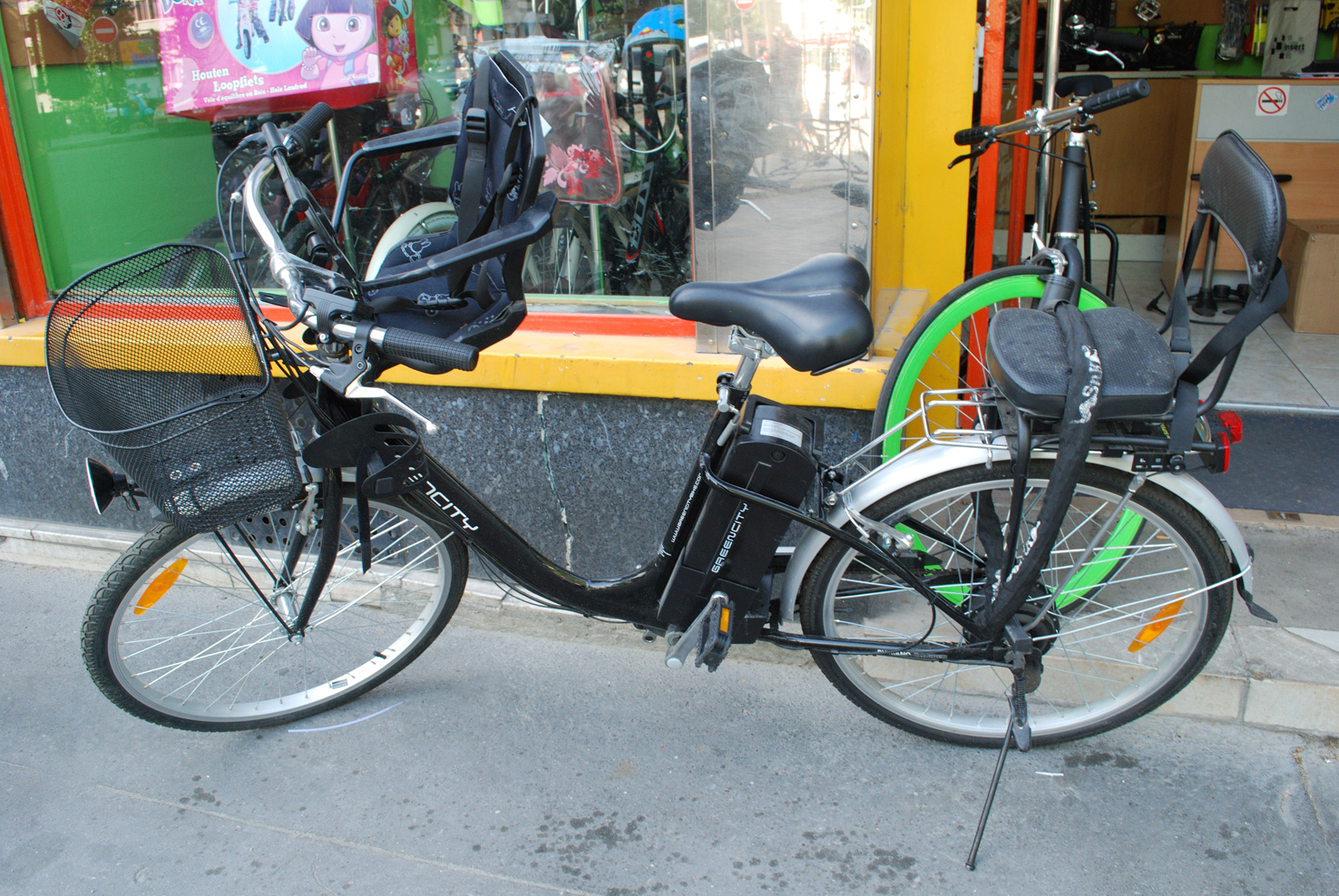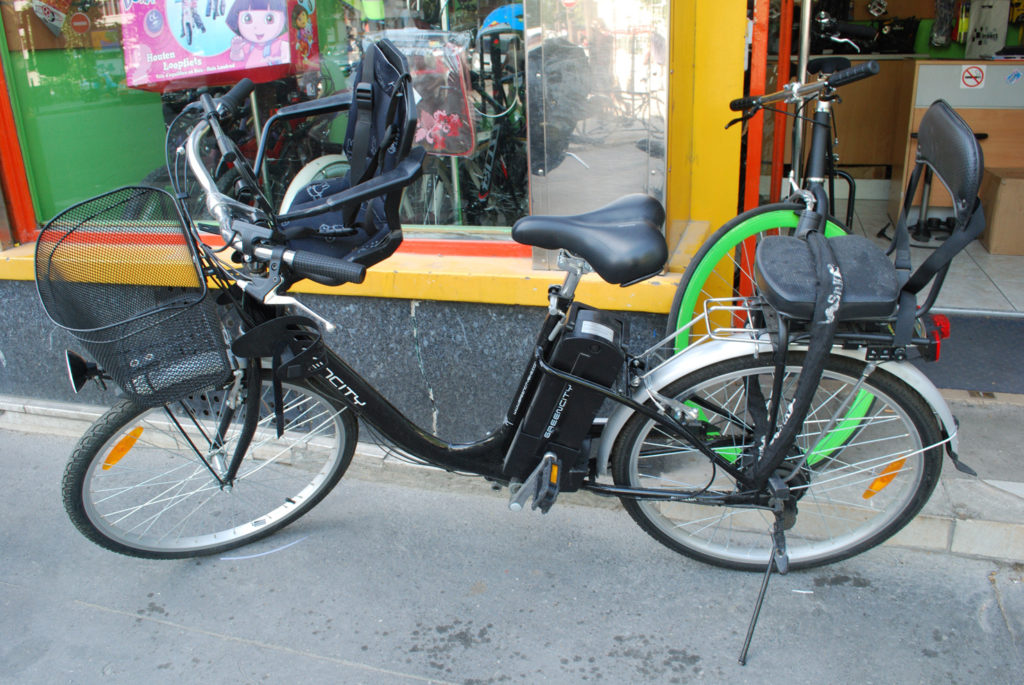 Encouragingly there were also signs that e-bikes are becoming widely accepted in France too.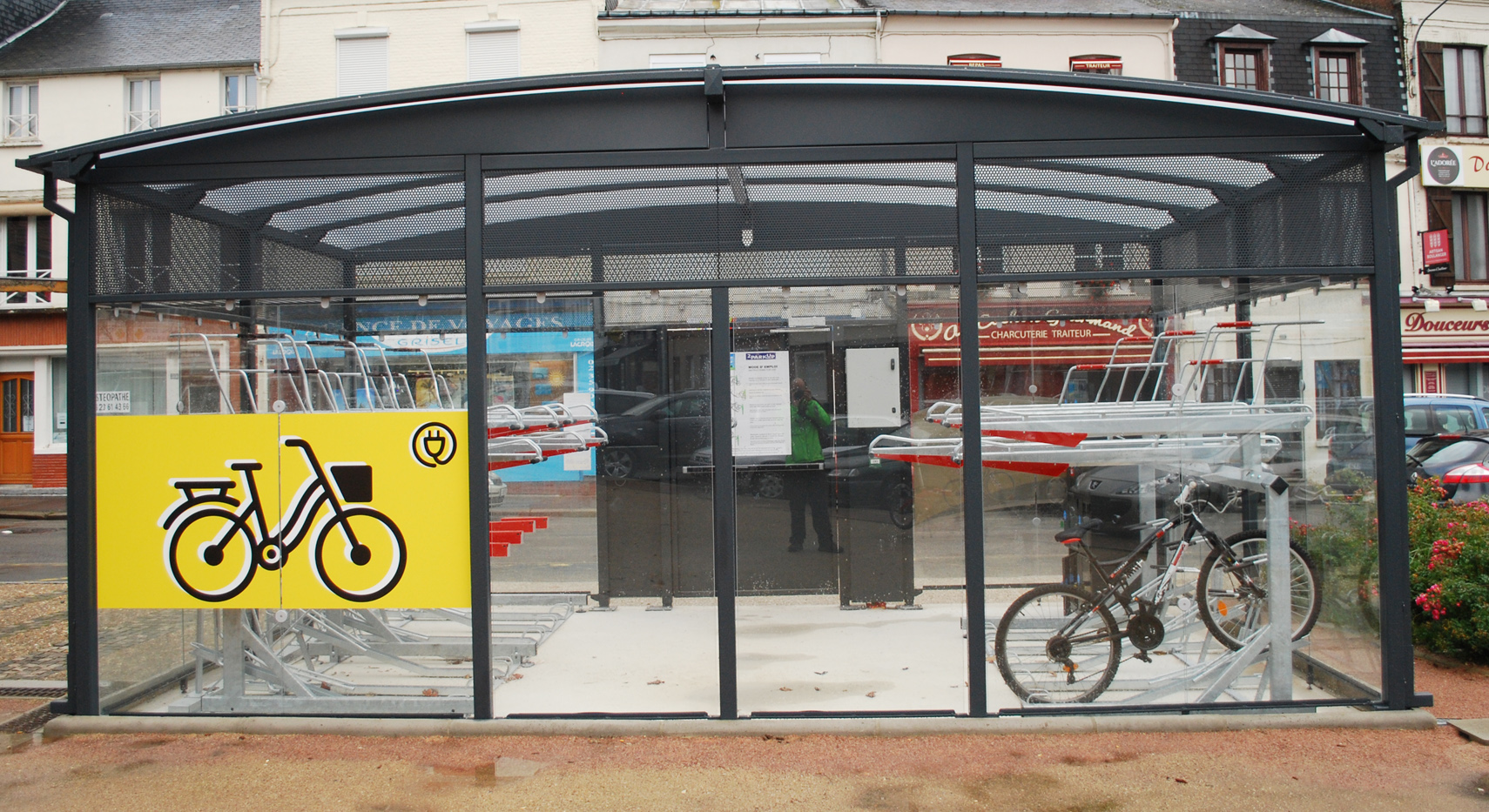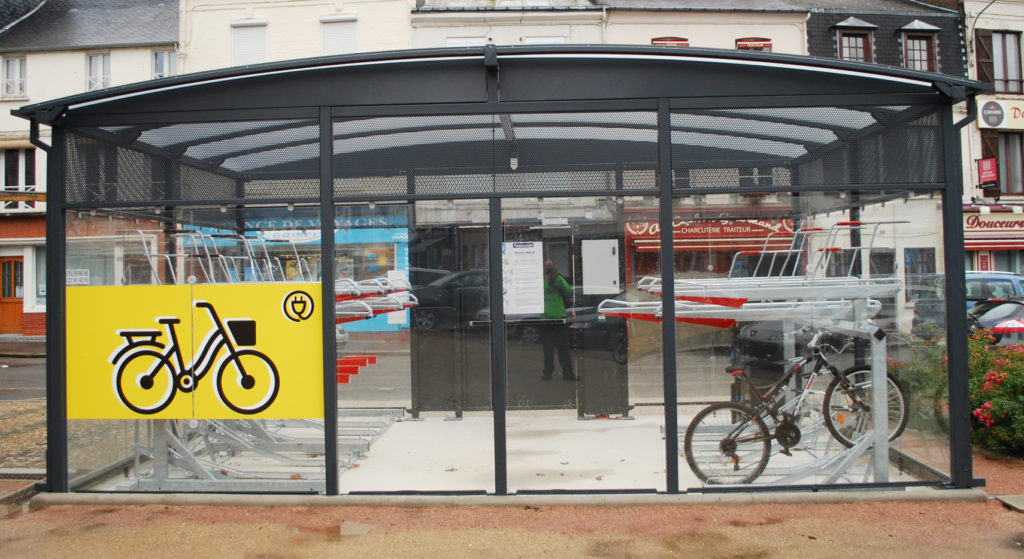 There were lots of electric bikes using Paris's developing network of cycle lanes and even the market town of Gournay featured a brand new, free to all, public bike store complete with electric charging point.
With plenty of bike-friendly accommodation en-route you needn't worry about storing your e-bike either. With such increasingly welcoming infrastructure surely its only a matter of time before this classic route sees more and more e-bike tourists.
Thanks for reading!
-Richard
P.S. Don't forget to join the Electric Bike Report community for updates from the electric bike world, plus ebike riding and maintenance tips!
Reader Interactions