Kalkhoff & Focus Electric Bikes Now Available in the US!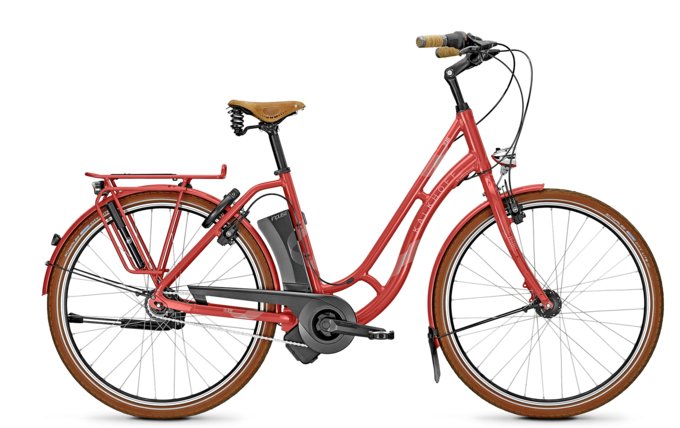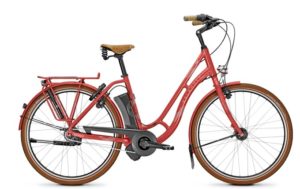 Situated in Northwest Germany in a region known mostly for agriculture is a town named Cloppenburg. It is the home of Derby Cycle, a company well known for having some of the most prestigious brand names in cycling in it's 'stable'.
At least two the brands owned by Derby have made significant strides in the development of their e-bike lineups in recent years: Focus and Kalkhoff.
These two marquee names have now made their move to the United States and have brought their e-bike offerings with them. Focus and Kalkhoff have set up a USA headquarters in Carlsbad, California to support their operations in the United States. Kalkhoff and Focus are both well known in Europe.
Founded in 1919 by Heinrich Kalkhoff, bicycles bearing the Kalkhoff name are a common site, particularly in Northern European cities where bicycle commuting is a lifestyle. The bikes built their reputation on being solid, dependable machines that are efficient and fun to ride.
The riding position and component specs of Kalkhoff instill a sense of safety and utility to the bikes. All reasons why Kalkhoff bikes in Europe are seen on the road at all times of the day and night and in every weather condition.
Focus is a performance-centric brand founded in 1992 by the German cyclocross star, Mike Kluge. Since then, Focus has grown to become a leader in performance riding offering bikes for road, mountain, cyclocross and urban riding.
Now Focus has added a line of e-bikes to their mix, aiming them squarely at the market where they are best known: performance. For 2015, Focus brings five models to the US market: three mountain bikes (two dual suspension models and a hard tail) and two urban/commuter models.
All of the bikes feature the Focus Impulse 2.0 mid-drive motor and battery system technology. Performance claims are strong, with top speeds on the top-of-the-line Thron Impulse 27R Speed model reaching 28mph. I will expand more on Impulse 2.0 performance in a moment.
With two well-appointed Focus models directed at the urban/commuter market, complete with disc brakes, plenty of lighting and racks and fenders standard, where does Kalkhoff fit in? Not to be left behind,  the five Kalkhoff models available in the USA will also use Impulse 2.0 mid-drive motor and battery assemblies.
Swooping, smooth lines are more evident in the Kalkhoff frames, with four of the five models offering convenient step-through designs for both men and women who appreciate not having to climb over a high top-tube.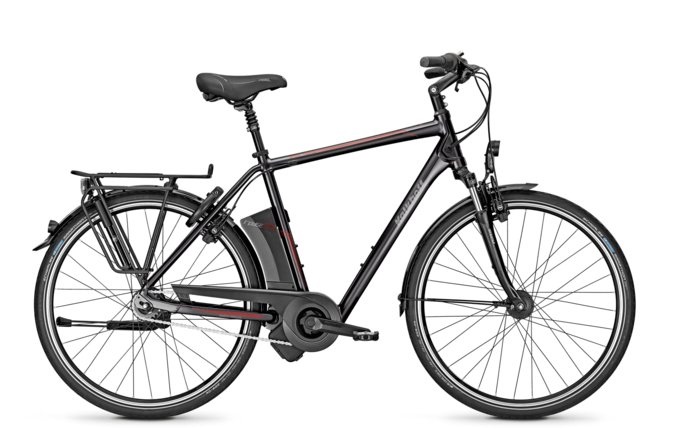 For the more traditional set, there is Kalkhoff's best selling Agattu Impulse 8 HS. $3,599 USD.
Adding diversity to the line is the Sahel Compact Impulse 8. With Schwalbe tires mounted on 20" wheels, the bike will no doubt entice students and professionals looking for more bike to fit into less inner-city space. $3,499 USD.
Getting back to the performance of both of these lines, we turn our attention to both speed and range. As interesting as amp hours and volts  may be, we ultimately need to put real-world values to them.
This is where the Impulse 2.0 systems become even more interesting. Delivering their power through the motor mounted at the crankset, Focus and Kalkhoff looks to have bikes that will deliver usable power on climbs, where many of us need it the most. On the flats, two of the Focus models claim to reach 28mph, with the rest of them (and all Kalkhoff's) reaching 20mph.
Range is where all of the models seem to really deliver. Many of the models of both brands suggest ranges of 127 miles are possible. For the Focus models able to reach 28mph, more modest 50 mile ranges are indicated.
Here is a video of the Impulse 2.0 mid drive with the shift sensor and the Gates Carbon Belt drive that will be available on some models (not all in the US).
Clearly, both Focus and Kalkhoff are bringing strong lines to the US market. The more mature European e-bike market has rubbed off well on these bikes, and now US consumers stand to benefit.
All of the bikes are assembled in the Derby factory in Cloppenburg. Knowing the history of these brands, I do suspect the quality, fit and finish of the bikes will support the performance figures well. If that is in fact the case, American consumers looking for e-bikes in these categories will no doubt have more great options.
P.S. Don't forget to join the Electric Bike Report community for updates from the electric bike world, plus ebike riding and maintenance tips!
Reader Interactions