New Heisenberg Electric Bikes with BMW Design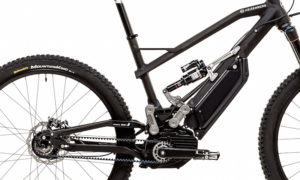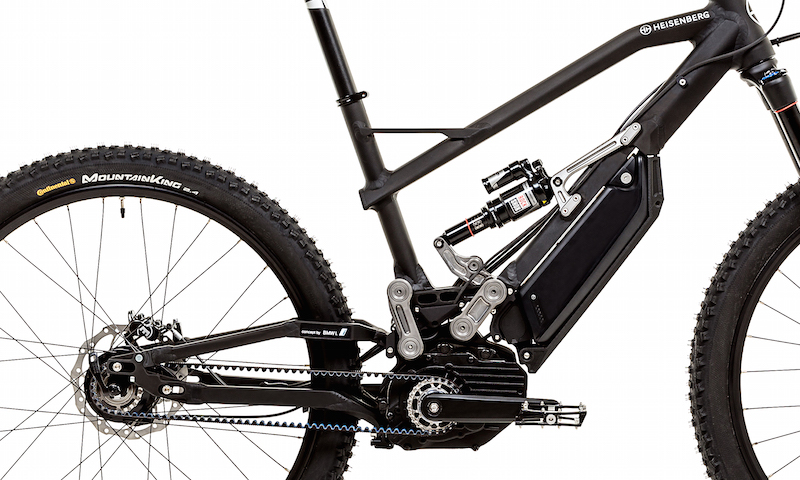 Heisenberg is a new electric bike company from the Berlin area started by some e-bike industry veterans along with some input from BMW!
Michael Hecken and Karlheinz Nicolai are 2 of the founders of Heisenberg and they also established Grace electric bikes in 2008 and they were commissioned by the Daimler Benz to develop the Smart electric bike.
It is interesting how the automotive industry is becoming more and more involved with electric bikes. Ford for example has launched their MoDe line of folding and cargo bike and their new Flex e-bike to study different mobility solutions.
These new Heisenberg electric bikes are premium bikes with components from Bosch, Gates Carbon Drive, NuVinci continuously variable transmissions, SRAM, RockShox, etc.
First of all, let's take a look at the XF1 full suspension e-mountain bike with BMW designed rear suspension.
The XF1 full suspension mountain bike is the top of the line Heisenberg e-bike.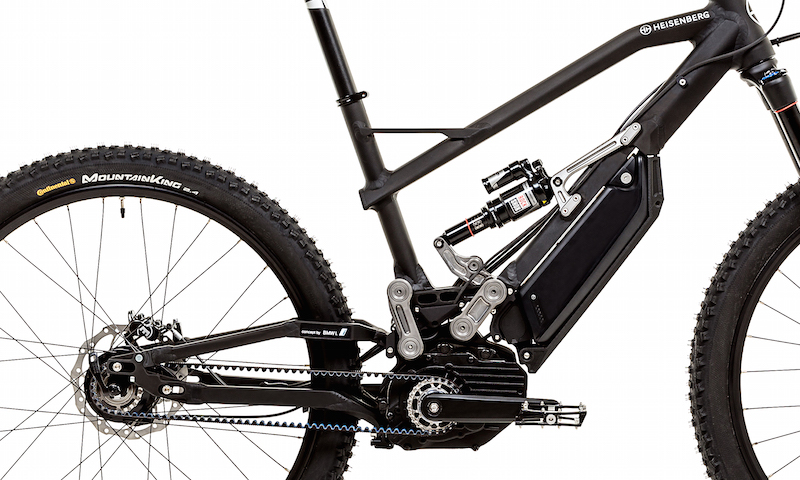 The design allows the whole drivetrain (Bosch mid drive motor, Gates Carbon belt, and Rohloff 14 speed internally geared rear hub) to "float freely" from the main frame which allows the use of the belt and eliminates any tension/guide pulleys.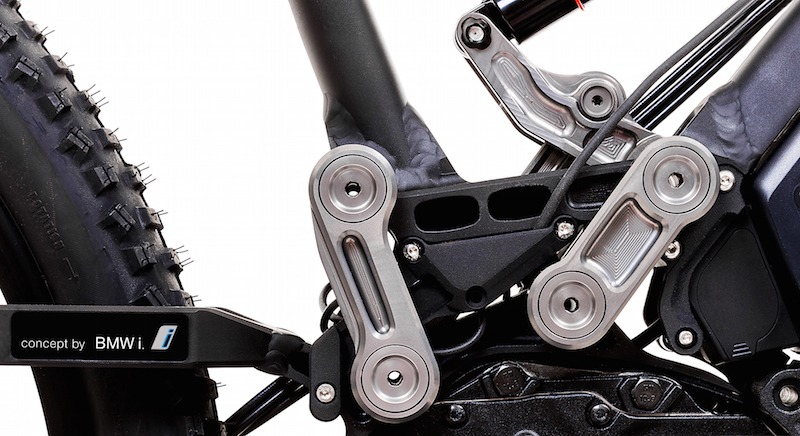 Here's a closer look at the linkage of the rear suspension that BMW designed and here is some info on how it is different from other traditional bicycle rear suspension systems:
"One of the dynamics-related advantages of the drive unit swing arm is the fact that it functions without recoil from the pedal. Compared with other rear-mounted suspension concepts, which are specifically optimized for muscle-powered drive systems, there is no stiffening of the rear swing arm when the electric motor is providing a high degree of assistance such as during acceleration, constant travel at high speeds or on hills. The suspension can respond sensitively at any time, ensuring excellent grip and high traction. As the proportion of human driving force is relatively small, there is no unpleasant rocking movement when accelerating or breaking. Even in the event of extremely uneven terrain it is possible to pedal smoothly and efficiently. "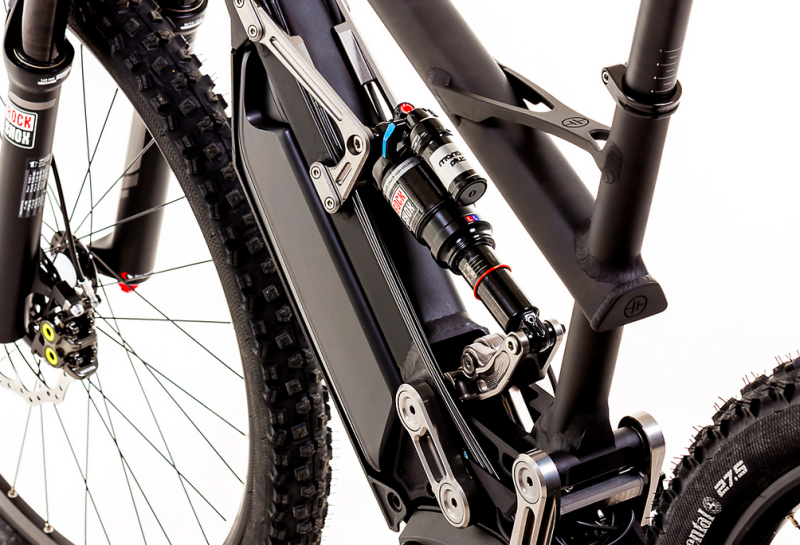 Note how the Bosch lithium battery (400 Wh) is located under the downtube with a protective plate. This location is good for overall bike handling because it provides for low and centered weight distribution.
The Gates Carbon Drive belt provides for a low maintenance and quiet drivetrain. With all of this high tech equipment you know that the XF1 won't be cheap……it priced at €8,345 (US$9,225).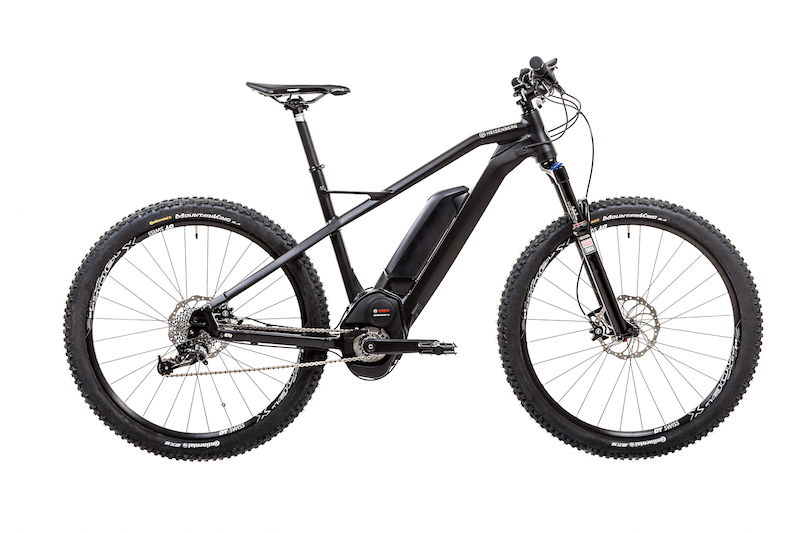 This is the XD1 Trail hardtail. Checkout how they rotated the Bosch mid drive almost 90 degrees from the traditional orientation. This looks like it provides for shorter chainstays and better clearance for riding over obstacles in the trail.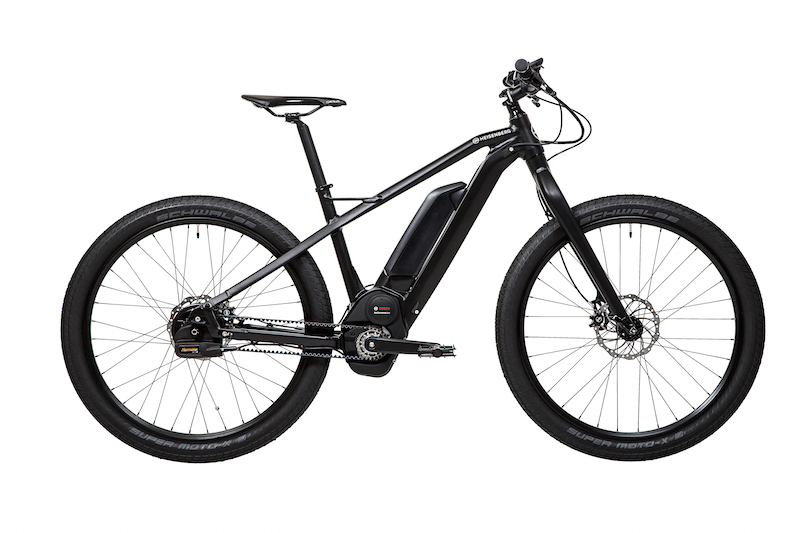 This is the XD1 Urban that looks similar to the Trail but comes with a Gates Carbon belt, NuVinci Harmony auto shifting system, and an urban riding set up with slick tires, etc. The XD1 Urban also comes with Bosch Nyon display.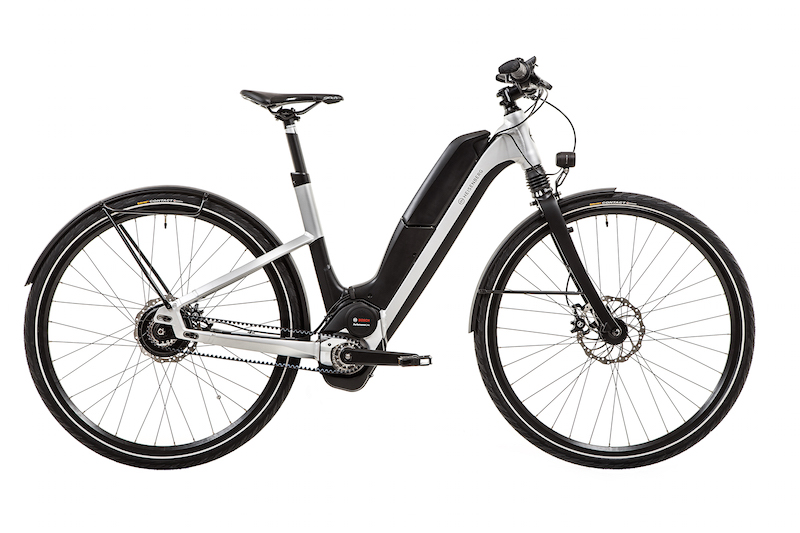 This is the UD1 commuter style step thru with the Bosch system with Nyon display, Gates Carbon belt, NuVinci Harmony auto shifting and more.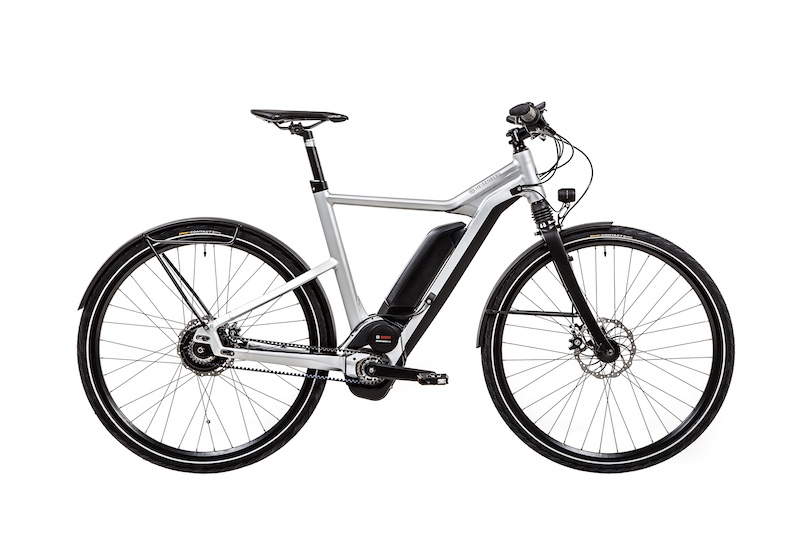 This is the MD1 commuter style e-bike with similar features to the UD1 above.
Heisenberg is currently working on finding a distributor for the North American market.
Here is a link to their website for more info on their bikes.
P.S. Don't forget to join the Electric Bike Report community for updates from the electric bike world, plus ebike riding and maintenance tips!
Reader Interactions