New Ford MoDe:Flex – The Transformer of Electric Bikes [VIDEO]
Ford just announced the new MoDe:Flex electric bike to add to their current e-bike line up.
Compared to the other models of Ford's electric bikes, the Flex is designed for the cycling enthusiast.
The new Flex is a full sized e-bike that can be split in half to fit into the trunk of a Ford vehicle.
In addition, it can be transformed to be a road, mountain, or commuter e-bike.
"The bike's center frame assembly includes the motor and battery, while the front and rear assemblies and wheels can be configured for road, mountain or city riding."
Here is a video about Ford's focus on multi modal transportation with a look at the current MoDe:Me and Pro e-bikes and a closer look at their new Flex e-bike:
In the video they talked about the MoDe:Link smartphone app that provides real-time information on weather, congestion, parking costs, time, traffic and public transportation. It also features eyes-free navigation, route planning, and health & fitness information.
What wasn't mentioned in the video is the new smartwatch app that includes the "no sweat" mode. With the smartwatch monitoring your heart rate, the "no sweat" mode will add electric assist as needed to keep you below a specified heart rate to get you to your destination without breaking a sweat.
The smartwatch app is also claimed to notify you of hazards (potholes for example) by vibrating the handlebars and beeps from the smartwatch. It will be interesting to learn more about how this technology works.
Here are a few more pictures of the new MoDe:Flex.
This is a picture of the Flex from Ford's Twitter account.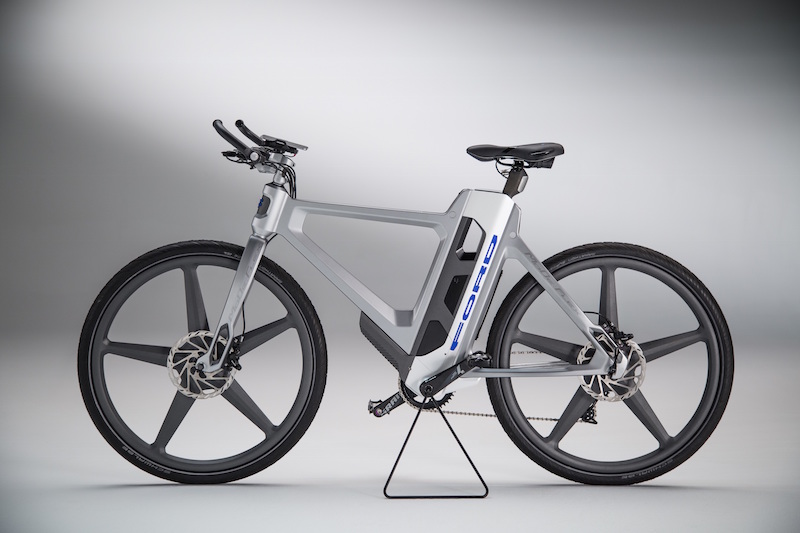 So far there is no word on the specifications or if/when the MoDe:Flex will be available.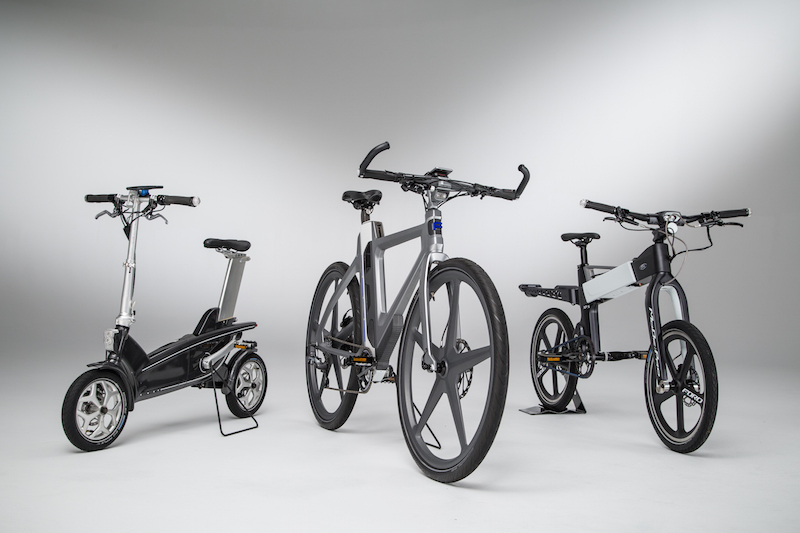 The Ford electric bike line up: MoDe:Me, MoDe:Flex, and MoDe:Pro.
Make sure you checkout this post for more information on the Ford MoDe:Me and MoDe:Pro electric bikes.
P.S. Don't forget to join the Electric Bike Report community for updates from the electric bike world, plus ebike riding and maintenance tips!
Reader Interactions