Epic European Canal Electric Bike Rides [VIDEOS]
Like river rides, canal rides hold the promise of generally very easy cycling and easy navigation, allowing to cover long distances pretty quickly – especially if you have an e-bike.
Unlike rivers their charms are often in the craft that sail on them and ingenuity and individual nature of the engineering feats along the way, including a bewildering number and variety of locks and bridges.
Some, like the Gota Canal, are havens for wildlife, whilst others like Germany's Kiel canal are jaw-dropping spectacles of the man-made kind.
Here is our pick of ten of Europe's best canal rides.
Gota Canal, Sweden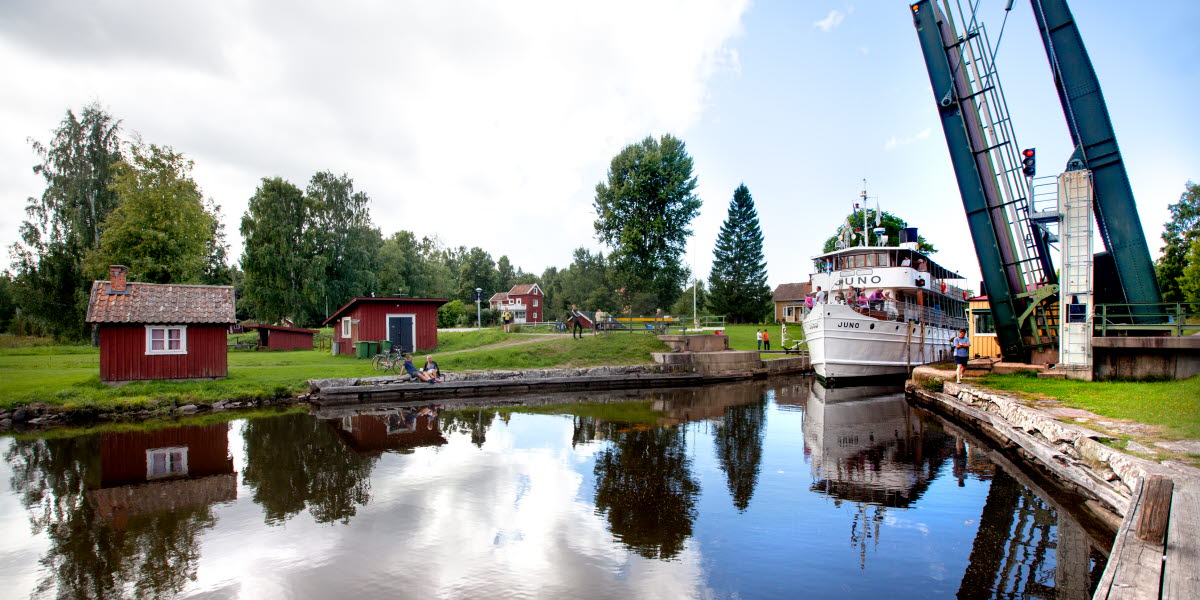 The Göta canal is known as the 'blue ribbon' of Sweden, through idyllic green countryside with many swimming spots.
In summer the canal attracts a great many tourists, many on boats including some large cruisers.
Look out for Karlsborg fortress or relax by one of the many scenic lakes en route.
Sweden's second city, Gothenberg is often overlooked, but extremely attractive, with neoclassical streets and picturesque trams and is full of culture and cafes.
Check out its attractive waterfront too.
Start / finish Sjötorp to Gothenberg
Length miles 118 miles / 190km
E-bike hire Cykelkungen, Gothenberg
More info Gota Canal web pages West Sweden web pages
Kiel Canal, North Germany
A well-signed, high quality route along one of Germany's best known canals.
Whilst the canal is only 61 miles / 99 km long the well-surfaced bike path alongside (signed with the 'Nord-Ostsee-Kanal-Route' logo all the way) is 202 miles / 325 km!
How's that possible? Because it wends its way rather circuitously along the line of the canal and gives many more interesting vistas than sticking to the canalside path (though shortcuts are available too).
The sheer scale of the canal itself is impressive and it will even accommodate ocean going liners.
Kiel itself is largely modern due to being heavily bombed in WWII, but retains an attractive old church and the natural harbour here really comes alive during Kiel Week – the world's biggest sailing event held during the last week of June, bringing millions of visitors and some 4,000 ships to the city from across Germany and abroad.
Start / finish Brunsbüttel to Kiel
Length miles 202 miles / 325km
E-bike hire Wheel 2 Wheel have an organised tour with e-bikes available based around the Kiel canal.
More info Hamburg regional website
LF7 River Route, Netherlands and Belgium
Although this is called the river route (Oeverland route in Dutch), many of the rivers are canalised or merge in and out of canalised sections.
Many cyclists will choose to start in Amsterdam, though the LF7 actually begins in Alkmaar to the north.
From Amsterdam's canal-rich centre you follow the river Vecht, the Amsterdam-Rhine canal and the Merwede canal.
Through Brabant you pick up the banks of the river Dommel and the Eindhoven Canal.
The banks of the river Maas and Albertkanaal Albert Canal finally lead to the fine city of Maastricht.
It is also a trip through Dutch history with visits to Dutch 'waterline' forts, the River Zaan with its traditional green-painted houses and windmills.
The River Vecht is lined with castles and country estates built in the Golden Age by rich merchants from Amsterdam as a summer retreat.
Start / finish Alkmaar to Maastricht
Length miles 239 miles / 385km
E-bike hire There is an overview of cycle hire outlets in Amsterdam at Holland Cycling
More info Holland Cycling Routes web page and Holland Cycling web page
LF5 Belgian Cities to Limburg
Like the Netherlands, Belgium is criss-crossed by canals and canalised rivers and by well-signed bicycle touring routes.
Like the Netherlands too, there is often a choice between following a quick, straight direct towpath route or choosing a meandering route that visits towns and villages and other attractions along the way.
The LF5 crosses the Flanders area of Belgium using the line of many canals and canalised rivers.
Along the way it takes in the canals, cobbled streets and medieval buildings of World Heritage Site Bruges, the Bruges-Ghent canal to medieval Ghent then the Scheldt river as the scenery becomes rural heading east, paralleling a series of smaller waterways.
It ends at the pretty town of Thorn, famous for its small whitewashed buildings.
Start / finish Damme to Thorn
Length miles 186 miles / 300km
E-bike hire Ben's Bikes, Bruges
More info Fietsroute web page
Canal du Midi and the Garonne Canal (Canal des deux Mers), France
France's Canal du Midi is itself a World Heritage Site and one of the most popular cycle routes in the whole of France.
Sumptuous looking bridges and enormous locks are your companions along a towpath that runs for around ninety percent of the canal's length.
You also get the chance to visit some of the finest towns and cities in the south of France including Romanesque Toulouse, medieval Carcassonne and clifftop Béziers.
At Toulouse you pick up Garonne canal which, although more low key, leads through fine countryside to the magnificent city of Bordeaux, with the option of a final ride along the Gironde estuary to meet the Atlantic Ocean at Royan.
Start / finish Sète to Royan (note sections at either end are not on canal towpath, but are included to make this a sea to sea epic!)
Length Around 497 miles / Around 800 km
E-bike Hire Relax Bike Tours have a good reputation
More info France Velo Tourisme web page Freewheelingfrance web pages
Cycling Southern France guidebook covers both canals
Nantes-Brest Canal, Brittany, France
Actually largely a series of canalised rivers with much canalside architecture and lots of verdant scenery through France's Brittany area, famous for its distinctive Celtic culture, food (and cider) and language.
There are also plenty of links to Brittany's extensive network of greenways (over 500 miles / 800km of them), many based on old railways and offering the opportunity to combine canalside rides with endless permutations of easygoing cycle rides to visit attractions away from the canal.
Popular and attractive spots along the way include Pontivy, Josselin, Guérdelan Lake and the extremely elegant, smart city of Nantes.
The canal is part of the much longer Velodyssey route which heads north to south across the whole of western France.
This video shows the northern section of the route with plenty of footage of the canal:
Start / finish Châteaulin to Nantes
Length Around 228 miles / 365 km
E-bike Hire Breton Bikes, Gouarec
More info Map here and info page here
Also lots more Brittany Cycling in the guidebook Cycling Northern France
Ticino Cycleway, Italy
The first section of the route is on quiet roads before the route picks up the Naviglio di Bereguardo. The section south of Sesto Calende is one of the most beautiful parts of the route.
It ends in the medieval university town of Pavia and a short bike ride away is the Certosa di Pavia, one of the most elaborate monasteries in Europe.
Start / finish Sesto Calende to Pavia
Length Around 75 miles / 120 km
E-bike Hire Cicloficina Garibaldi, Pavia
More info Italy Cycling Guide web page and Varese Tourism web page
Castilla Canal, Spain
Information on canals in Spain is very sparse, possibly because canals themselves are extremely sparse!
The Castilla canal is now largely disused but the towpath is used for an annual mtb event and the canal itself gives you the chance to finish in the fine medieval university town of Valladolid and the ancient walled town of Medina de Rio Seco.
It passes through the dry plains of the Tierra de Campos area of northern Spain and is notable for the local birdlife, including Great Bustards and other rare species.
Start / finish Alar del Rey (Palencia) to Medina de Rio Seco, near Valladolid
Length Around 93 miles / 150 km
More Info Spanish Tourism web page Event web page (Spanish only)
Caledonian Way Including the Caledonian Canal, Scotland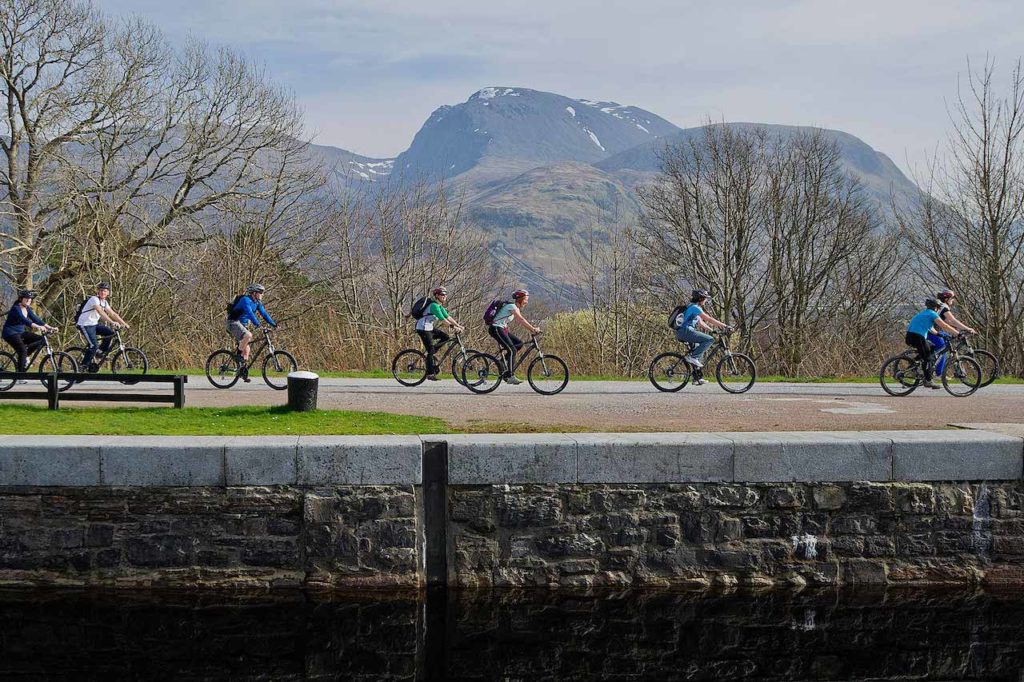 This is a Scottish Coast to Coast route, the middle section of which uses the magnificent Caledonian canal.
If you want a shorter option Oban is a good starting point, only three hours on the train from Glasgow and accessing wonderful traffic-free sections of the trail, complete with ferry crossings of scenic lochs.
At the mountain resort of Fort William you join the Caledonian Canal proper using the towpath and tracks and minor roads until taking to a fine minor road above Loch Ness itself, before the final run in to Inverness on tracks and minor roads.
Start / finish Campbeltown to Inverness
Length Around 237 miles / 381 km
E-bike Hire Nevis Cycles
More info Sustrans web page
Kennet & Avon Canal, England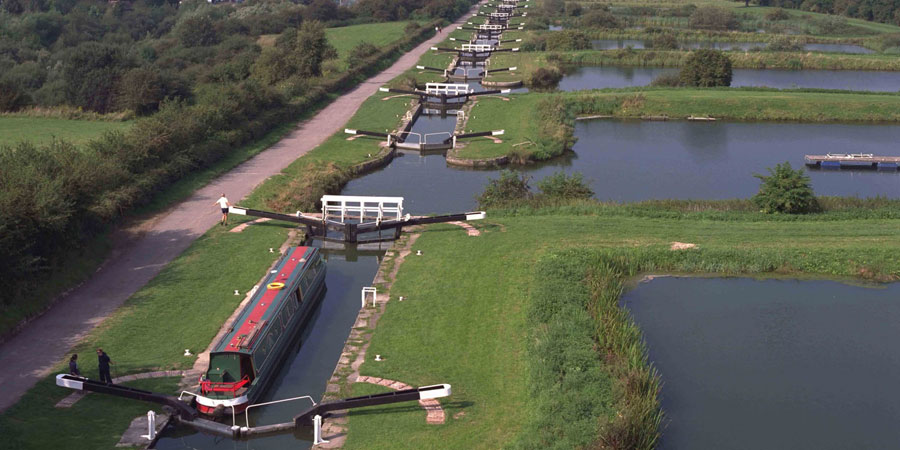 Passing through some idyllic English countryside as well as Georgian Bath and ancient Bradford on Avon, the Kennet and Avon canal towpath has been widened and improved for cyclists and walkers.
The Caen Hill locks are one of the most impressive sights on the UK's entire waterways network and the Pewsey White Horse (one of the eight remaining white horses of Wiltshire) can be seen on the final section into Reading that uses minor roads and tracks.
Start / finish Bath to Reading
Length Around 85 miles / 137 km (extendible to west on a fine ride using the Bath to Bristol railpath, adding some 15 miles / 24km to the distance)
E-bike Hire Towpath Trail Centre, Bradford on Avon
More info Sustrans web page
Stay tuned for more e-bike news and reviews and thanks for reading!
-Rich
P.S. Don't forget to join the Electric Bike Report communityfor updates from the electric bike world, plus ebike riding and maintenance tips!
Reader Interactions