eBike News: Win an eBike, Tesla, Fantic, IZIP, AWD eBike, Bamboo, & More! [VIDEOS]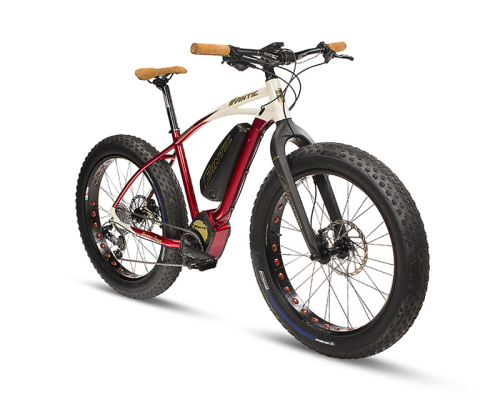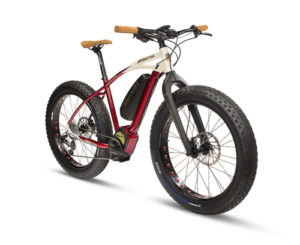 By Richard Peace
Fantic Arrives in the US

Longstanding motorcycle company Fantic is relatively new to the e-bike game, launching a couple of e-fat bikes in fall 2015 onto the European market.
Things move quickly in the e-bike world and now in fall 2016 Fantic has an 11 model collection and has also just entered the US market, setting up office in Sausalito CA.
Their two e-fat bikes have been joined by five e-MTBs and four e-road/gravel bikes , all powered by the well-regarded Brose motors.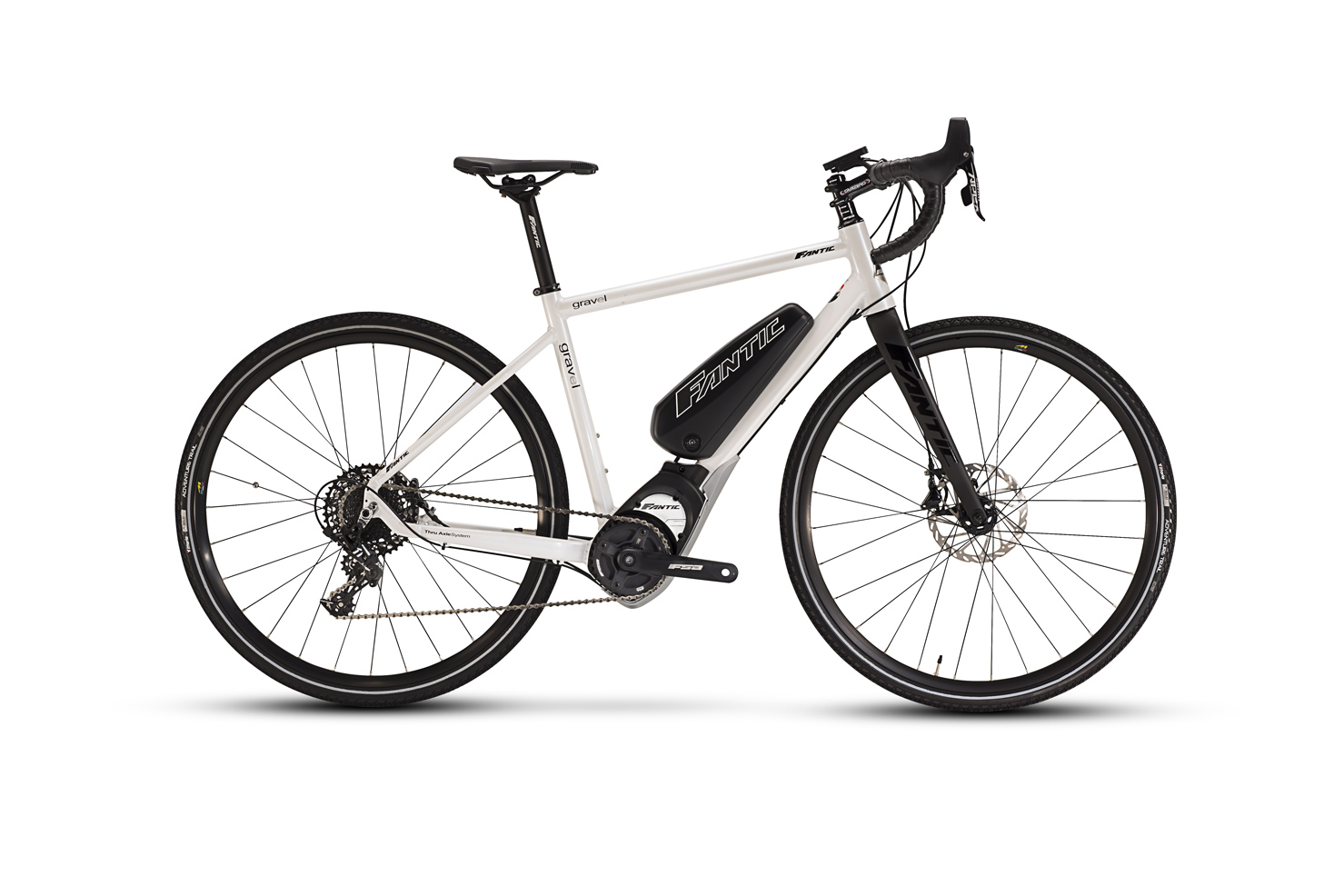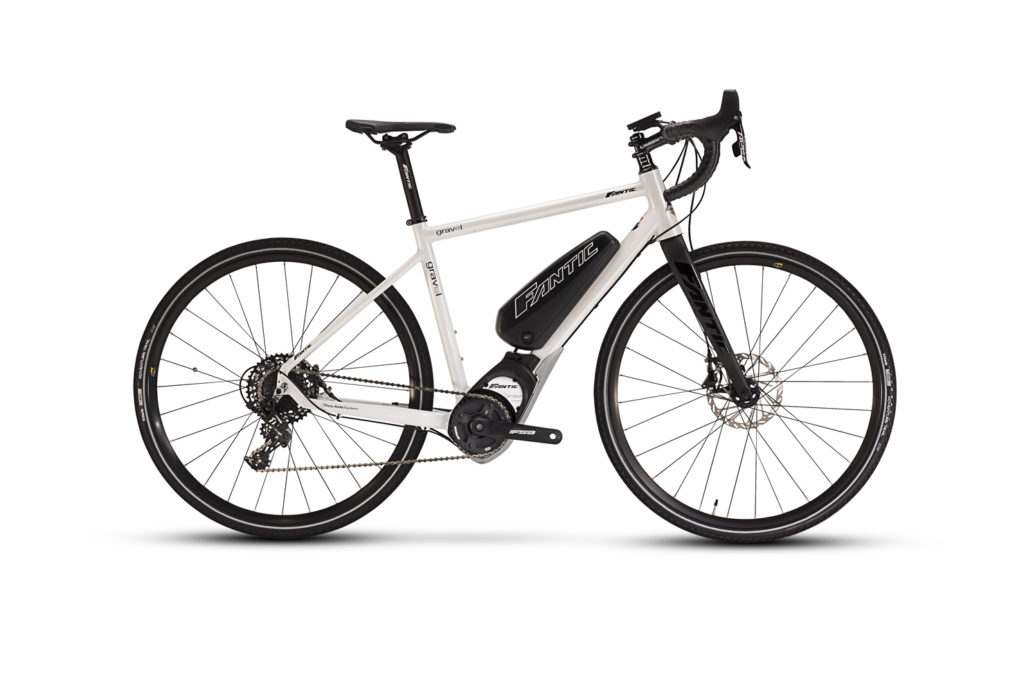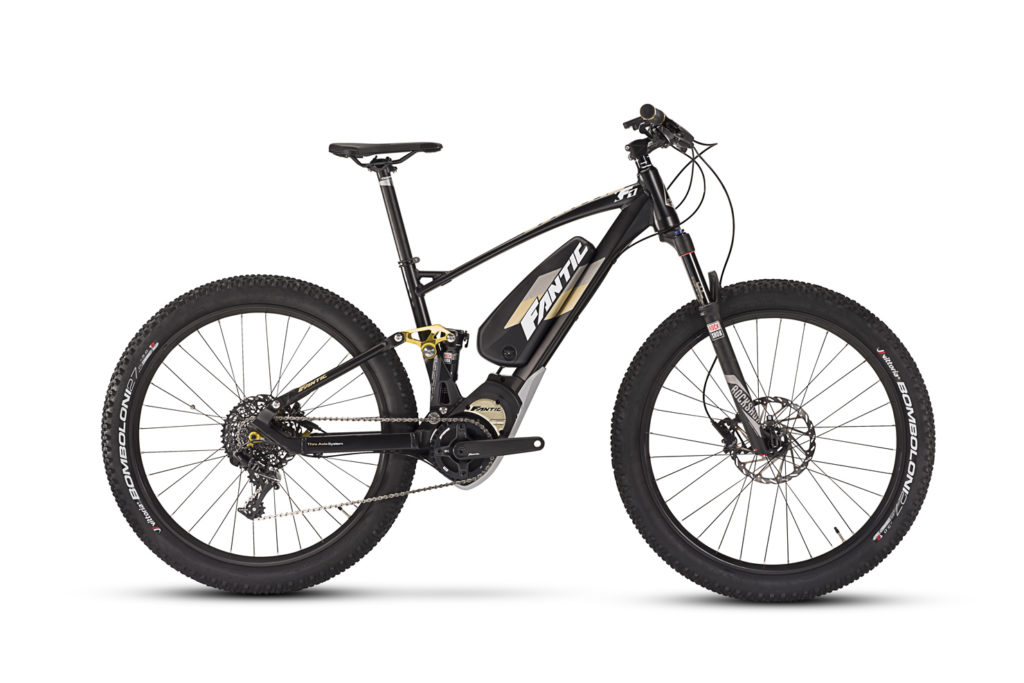 Enter to Win a ProdecoTech Electric Bike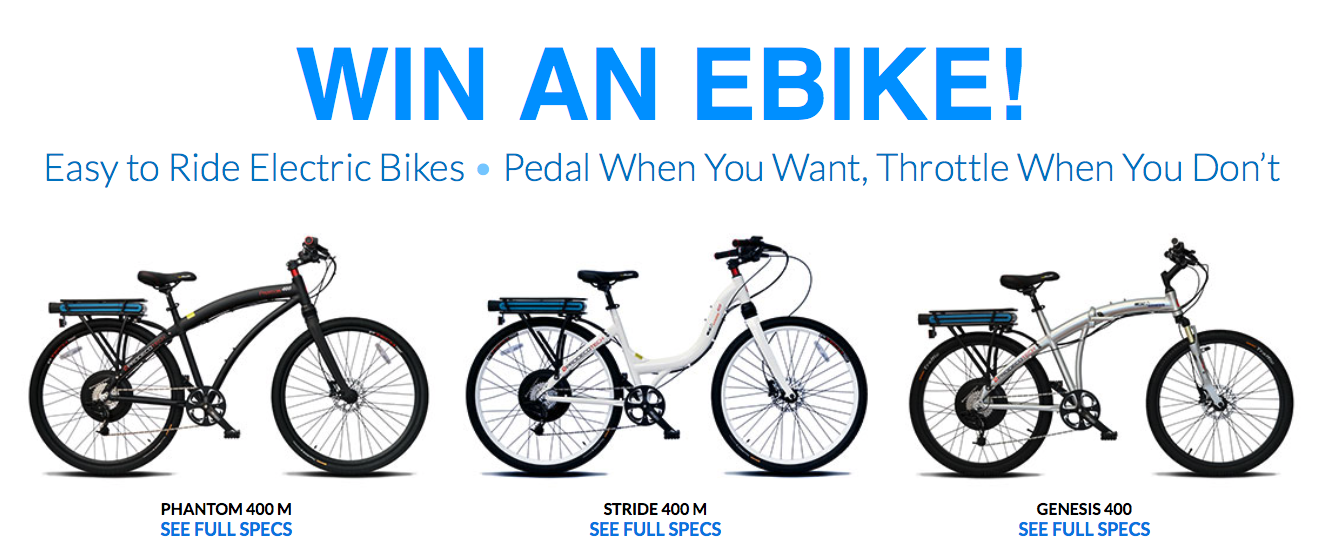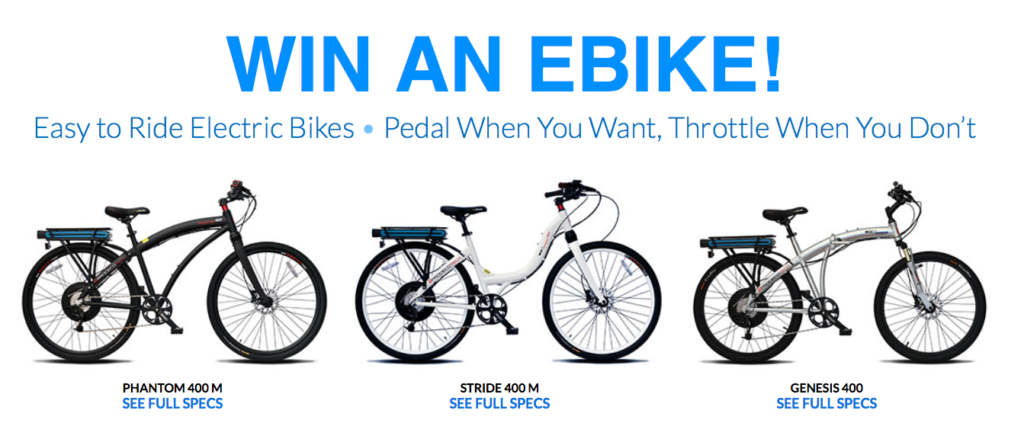 ProdecoTech has a contest going where you can enter to win one of their new Phantom 400M, Stride 400M, or Genesis 400 electric bikes. You can sign up here.
IZIP E3 Protour Featuring COBI's Smartphone System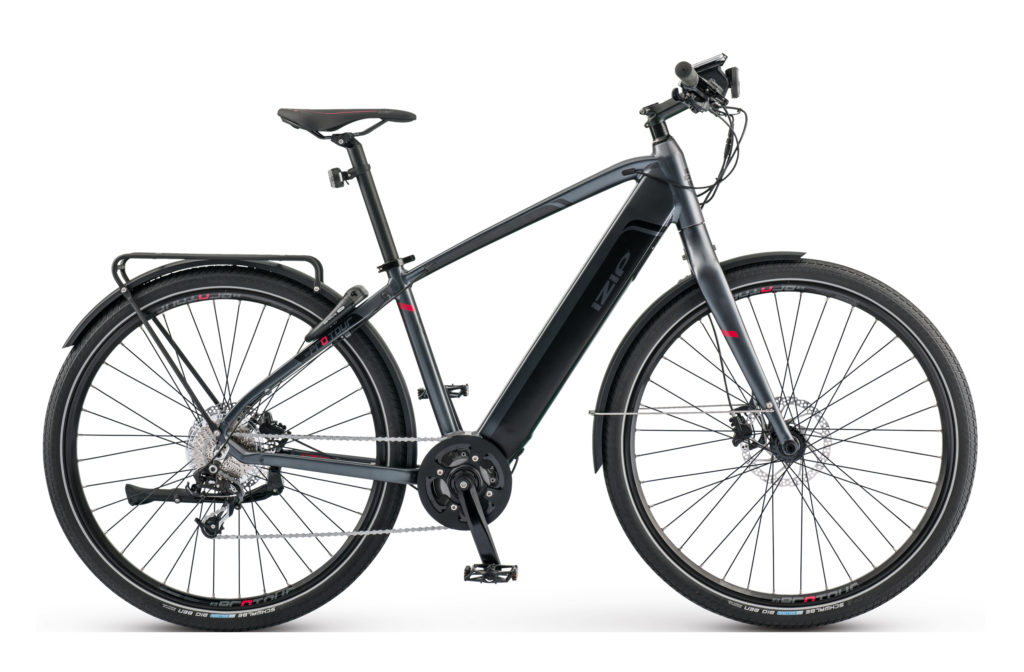 IZIP electric bikes has just launched the E3 Protour 'super commuter'. It features the much-hyped and anticipated COBI, billed as 'the world's first connected biking system that utilizes the rider's smart phone as an advanced display and control system' and promises 'the same level of integration seen in a car and is poised to change the way we ride.'
The COBI feature of the E3 Pro certainly features high up the bill in the official press release; it is a bluetooth-enabled handlebar mounted dock (with full lighting option) that 'will give the user the ability to make and take phone calls, get turn-by-turn directions, listen to playlists, and activate anti-theft security, as well as allowing seamless access to the e-bike's drive system for control of the motor output and battery life. It's a natural fit for the e-bike market as it gives users unprecedented control over their rides' say IZIP.
At the business end of the E3 Protour, it features a TranzX M25 500W center drive motor that goes up to 28MPH and a 417 watt hour battery, with claimed range up to 35 miles. The battery is downtube integrated and the motor relatively unobtrusive, giving the bike a very understated yet stylish look, typifying the current e-bike trend towards visual integration of the battery and motor into the e-bike frame.
Larry Pizzi, President of Raleigh Electric, said "The quick, stylish E3 Protour is a major advancement for IZIP. This commuter offers a level of integration that today's consumer expects and will truly change a commute by e-bike."
The IZIP E3 Protour is priced at $3,299.99. More information can be found here.
Juiced Bikes CrossCurrent Air
Juiced Bikes has launched the very competitively priced US $995 Cross Current Air, billed as 'the most affordable ticket to 28mph performance…cleverly engineered to be the most upgradeable e-bike ever designed.' It features frame-integrated battery, rear hub motor and a battery capacity up to a staggering 1008Wh.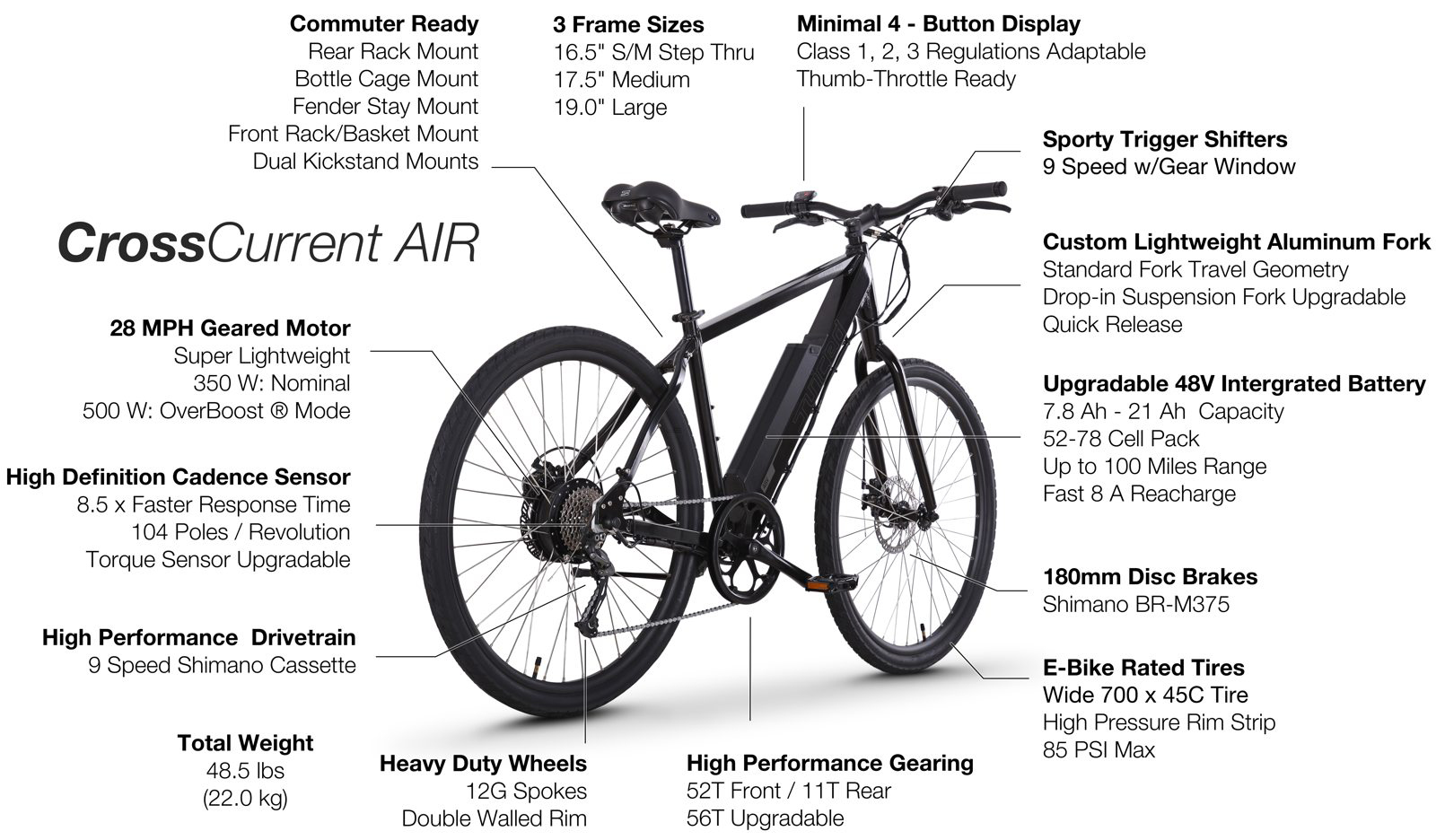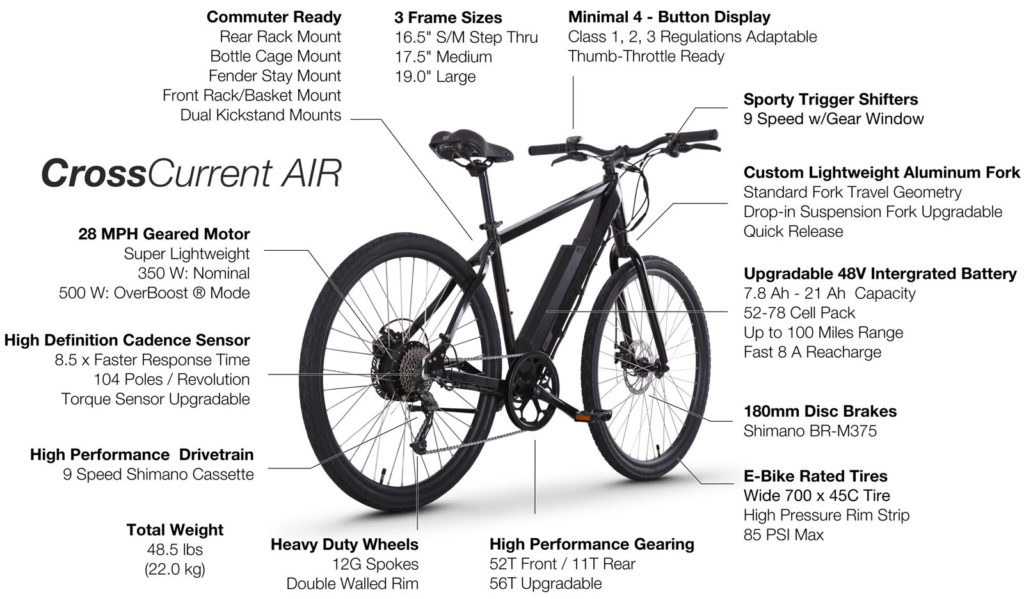 For the full tech-spec and optional extras see here. Juiced appear to be selling direct throughout the world with free shipping within the US, where they are based, with a launch date for the Cross Current Air of 2017.
Tesla Battery Technology & eBikes
Bike Europe reports that new battery technology that was developed for Tesla electric cars is now on the horizon for electric bikes. The new lithium batteries cells that will make up eBike battery packs could last the lifetime of the bike itself.
Also, Tesla and SolarCity just introduced their new Solar Roof shingles/tiles. The shingles/tiles have solar panels built in and they look good. Imagine powering your electric bike with electricity generated at your house! Here is a video of Elon Musk presenting their new Powerwall 2 house battery and Solar Roof:
Bamboo e-Bikes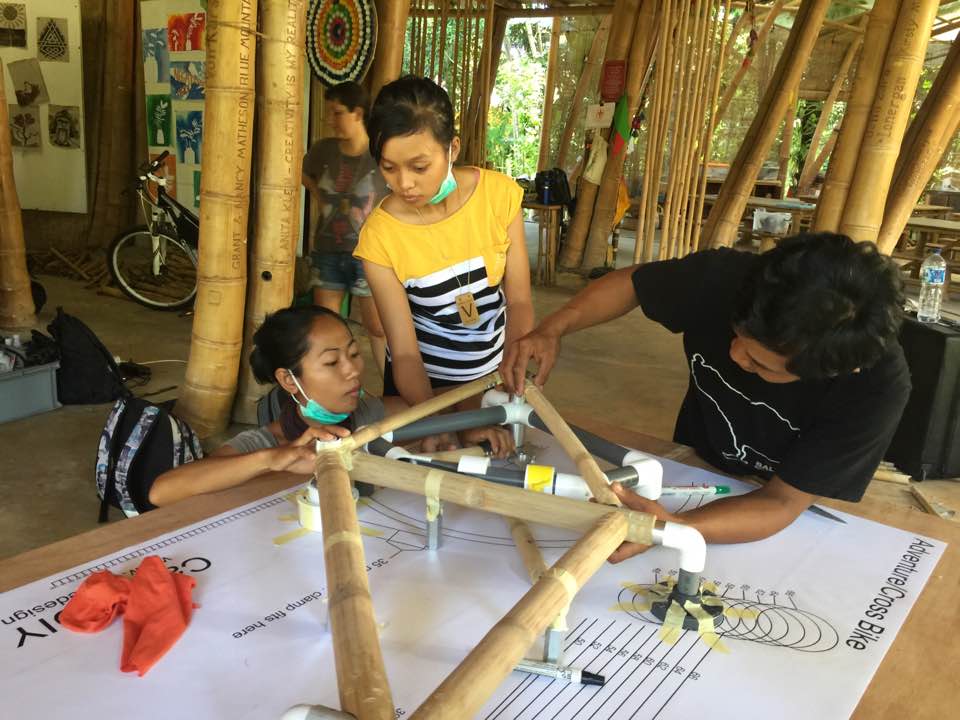 Bamboo e-bikes are a rare breed indeed and EBR just received some fascinating details of a recent project looking to establish a bamboo bike and e-bike building plant in Bali. Its a joint project from custom bike builder Craig Calfee and Bali-based entrepreneur Mark Donovan. Here is a video with some background on the famous Craig Calfee:
The project has just completed a bike building workshop in which students participating in a six week electric bike building program had access to Calfee's guidance. They are working to create an electric vehicle to be used by the school's Kembali recycling center. Ultimately they want to create an E-CORP based around building bamboo bikes and e-bikes.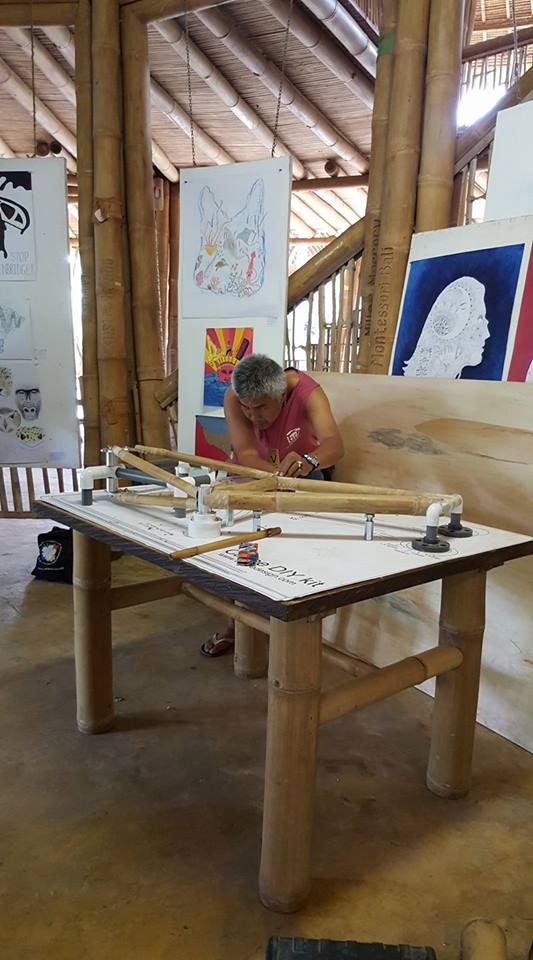 Here are more pics to get a flavour of the event and meet the participants here.
Gearless Hub Developments
Respected Swiss hub motor designer and manufacturer GO SwissDrive has outlined its latest developments due to come online in 2017.
The company says it is pioneering 'low resistance technology above 25kmh' in its gearless motors and will also have products that integrate the smart system COBI ready for 2017.
Go SwissDrive motors are used by established brands such as Tout Terrain, who use the rear hub motors with the bottom bracket-based gear system Pinion.
Also on the 2017 horizon is a new cargo specific model, Cargo Control, 'an even more robust drive designed to meet the IP65 industry standard as opposed to the more usual IP64' say Go SwissDrive.
GoCycle Reach Funding Target
EBR recently reported on the launching of the Kickstarter campaign for GoCycle GS, the demountable, lightweight city e-bike from the UK. At the time of writing the target of US$250,000 had been met and exceeded to the tune of US$456,716. This means fast charger and bluetooth / app upgrades will now be 'unlocked' i.e. available to potential pledgers.
The new, more affordable Gocycle GS looks to build on the brand's high profile in the UK and Europe. Whilst significantly cheaper than its predecessor, the GoCycle G3, the GS retains much of the G3's unique technology such as magnesium frame, single fork pitstop wheels and small hub motor.
Get Inspired
Christini e-FAT bikes to help South Pole Biking record attempt
Christini is a small scale bike manufacturer based in Philidelphia and has just released details of their new all-wheel-drive (AWD) fat bikes and e-fat bikes, all now the subject of a Kickstarter campaign.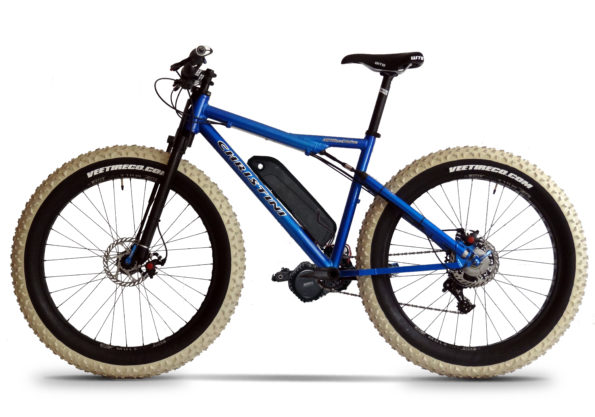 The AWD part is the really fascinating bit; pedal the back wheel as normal and a system of worm drives and connecting drive shafts drives the front wheel too. Add the option of a powerful Bafang mid drive motor to 4″ and 5″ tyre width options and you have a mean looking off-road machine capable of tackling rock, ice and sand.
That's not the end of the story though; part of the proceeds from Christini fat bike sales will go towards sponsoring Austalian Kate Leemings attempt to reach the South Pole by bicycle using a Christini AWD fat bike of course (a non-electric version weighing at around 32 lbs or 14.5kg).
If you fancy one the electric versions they are up for grabs on Kickstarter from US$6495.
Check out the video:
https://www.youtube.com/watch?v=lALV_rrfIO8
Swiss photographer completes 'E-bike diaries' voyage
Luca Zanetti and friends have ridden an 'E-bike diaries' adventure of Argentina, Chile and Uruguay. There are some great photos of the places they rode in this article.
US Cities Starting on the Cycle Friendly Path?
This recent piece in the UK's Guardian gave a European take on the role of cars and bikes in three US Cities, Detroit, Houston and LA. It makes for fascinating reading, revealing the following:
– Detroit's new director of planning, Maurice Cox, wants to transform much of the declining and often empty city centre to be more bike friendly, a plan which includes making Jefferson Avenue and a number of other major arteries into European-style "grand boulevards".
–  Former music promoter Zak Pashak set up his Detroit Bikes factory in a west-side neighbourhood blighted by abandonment and crime. They have completed contracts for the likes of bike share giant Citi-bike.
– Houston is set to approve its first bike plan for more than two decades.
–  LA's Vision Zero is a commitment to eliminate all traffic deaths by 2025.
– Seattle may be revamping their bike share system with electric bikes.
– Atlanta is working on an eBike share program too.
e-Bike Biz
More E-Bikes for Auto Show
The Los Angeles Auto Show announced that it has nearly doubled its number of participating companies in "GO," an all-new destination on the show floor dedicated to featuring the latest technology devices that embrace all forms of transportation – including e-bikes.
Taipei 2017 dates
Taipei Cycle recently announced its 2017 dates, March 22 to March 25. Bike and e-bike companies often showcase the latest technology in Taipei with a view to partnering with others in the industry to take projects forward.
Stay tuned for more e-bike news and thanks for reading!
-Richard
P.S. Don't forget to join the Electric Bike Report community for updates from the electric bike world, plus ebike riding and maintenance tips!
Reader Interactions