Ebike News: Van Moof New 5-series, Swytch Pocket Battery and Much More!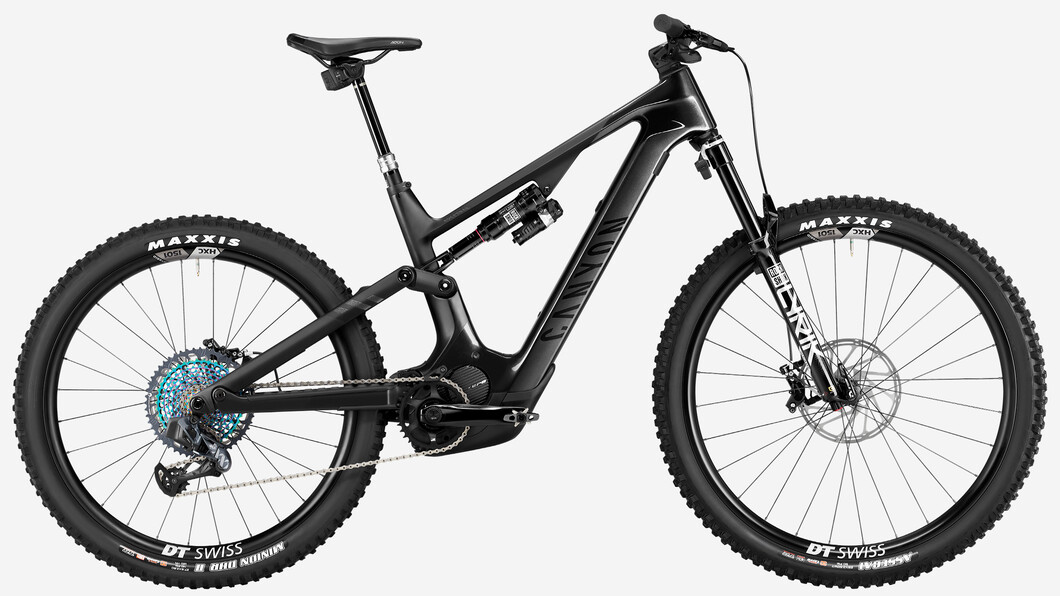 As a website with mainly US readers and also a good proportion of European ones, EBR tends not to report so much on what is happening directly in Asia. But a couple of smaller news stories this week demonstrate just how things change – and also perhaps how they stay the same.
Firstly we report on a couple of motor systems on display at the 2022 Taipei Cycle Show that show how more advanced and more reasonably priced motors might be making their way to western markets soon. For years the east was known for making basic – but often very effective – budget hub motors typified by the likes of Bafang. But good quality Bafang mid-drives are now appearing on more and more e-bikes in western markets.
And now Hyena looks to be developing lightweight hub motor systems with frame integrated batteries – perhaps similar to Mahle – and KHGears are looking to produce a downtube motor system – perhaps similar to Fazua – for western e-bike markets. No doubt these new systems would look to undercut their western developed counterparts on price. Yet at the same time as eastern companies increasingly target the west with evermore sophisticated motor systems, the Deloitte report we look at shows, ironically, how China's own e-bike market still dwarfs that of the US and Europe combined as it has done for many years.
In this week's e-bike news:
Van Moof's all-new 5-series e-bikes

Swytch's new pocket sized battery

Canyon to use bigger battery and all-carbon frame in 2002 Spectral:ON

Himiway Pro Escape battery capacity increase

New motor systems shown by Hyena and KHGears at Taipei

Japanese electric flying machine makes a public appearance

Market overview from the US, Europe and China
VAN MOOF REVEALS NEW E-BIKES
Van Moof have just launched their new series-5 e-bikes.
The S5 looks most similar to their older and very eye-catching design of frame whilst the A5 uses both smaller wheels and a step-thru frame – clearly trying to appeal to a wider (and smaller) audience outside of their core north European market where riders tend to be tall. The A5 is designed for riders 5'1″ to 6'7″) and has 24-inch wheels and claims to weigh 22kg (compared to the 23kg of the S5).
On both new bikes Van Moof say there is also a new Gen 5 front wheel motor with 250W of continuous-rated power plus electronic gear shifting and torque sensing. There is also a "Boost" button for an extra shot of power to boost the torque up to 68 Nm.
Brand new is the 'Halo Ring' Interface (a circular LED light on the handlebars) that gives feedback on speed, battery levels, and smartphone connection status (yes, of course there is an app), replacing the previous dot-matrix display on the top tube.
Other new design features include reengineered high-visibility lights, one-piece adjustable handlebars and stems and a phone mount with USB-C charging port.
The bikes retail at $2,998/£2,298/€2,498 but as yet no shipping date has been mentioned.
SWYTCH'S NEW KIT USES POCKET SIZE BATTERY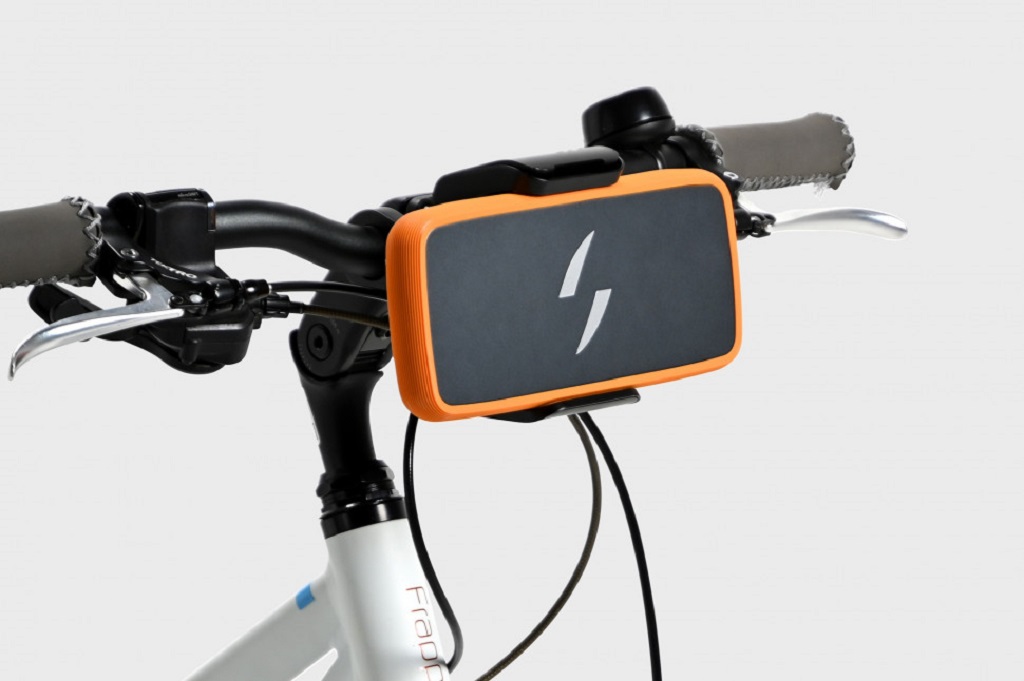 We have already reviewed the Swytch kit; now comes the new Swytch kit with a new and impressively small battery (using a newly designed mount too), measuring some 8.3 x 4 x 1 inches ( 212mm x 100mm x 25mm and claimed to weigh 1.5lbs (700g).
Of course this isn't some magical new battery chemistry as the reduction in physical size has come at the expense of capacity – the new battery has a capacity of around 100Wh (the previous system had 180Wh and 250Wh options), making the new version transportable on planes. Impressively though, on paper at least, it has an increased power density, up from around 120Wh per kilo to 140Wh per kilo.
There will also be a slightly larger new battery option, weighing 2.4lbs (1.1kg) and sized at 9 x 4 x 1.4 inches (228mm x 100mm x 36mm).
As with the old kit, customers are likely to have to wait several months for the new one – Swytch accumulates enough customer orders before each round of manufacturing in order to keep costs down. More details will be available at the official public launch next month when the price will be revealed and orders will be taken.
CANYON'S NEW RANGIER E-MTB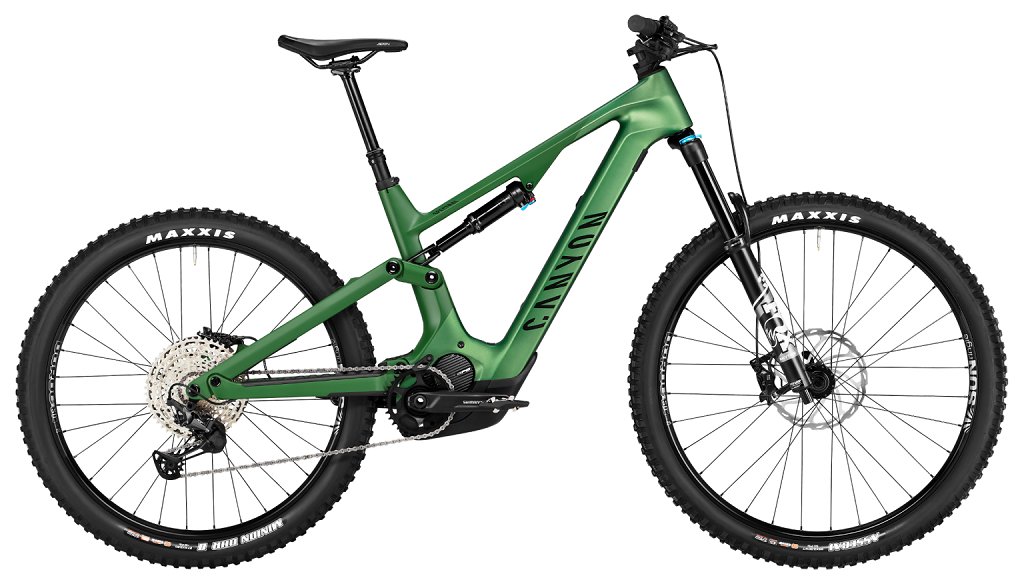 The UK's Bikebiz reports on the new Canyon Spectral:ON e-MTB for 2022.
'It features an increase in range thanks to new Canyon-engineered 720Wh and 900Wh batteries, a total weight of 48lbs / 21.8kg (720Wh battery, medium), 155mm of travel in the rear and 150mm of travel up front…'. It's powered by a high-end Shimano EP8 mid-drive.
The new frame is now fully carbon with a carbon rear triangle for the first time.
Models currently released range from 9,299 euros to 11,299 euros but May will see the release of lower spec models from €6,500. The bikes are currently a Europe only release.
HIMIWAY ESCAPE PRO GETS BIGGER BATTERY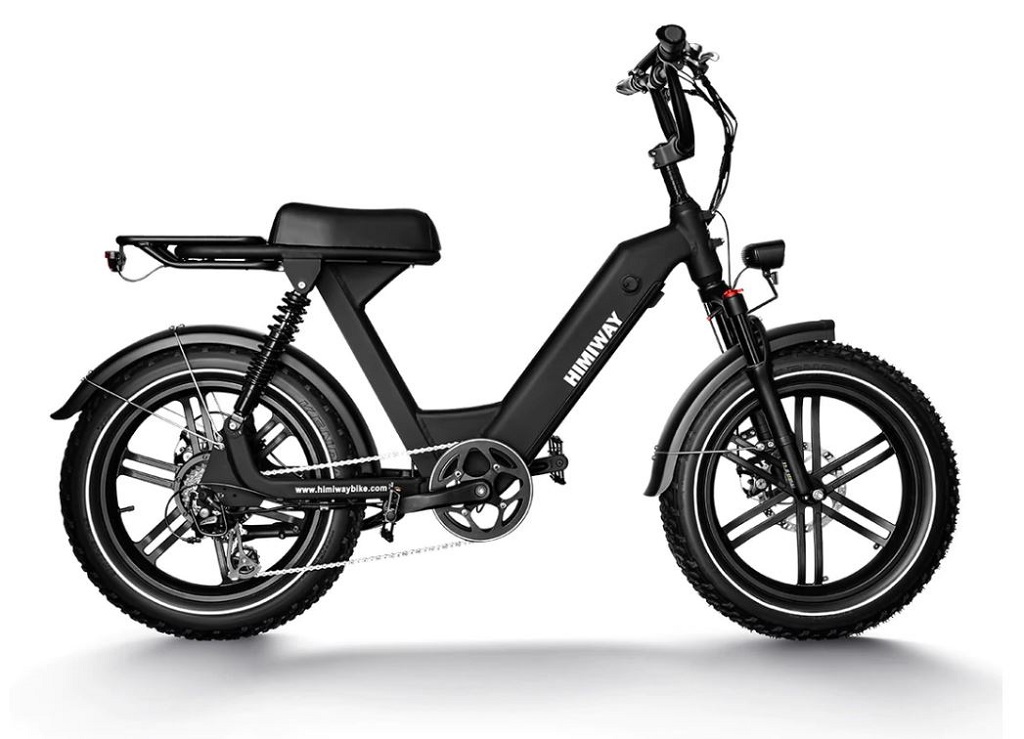 The moped style e-bike the Himiway Escape recently became the Escape Pro, moving up from a 672 Wh capacity battery to an 840 Wh one. It retails at $1799.
NEW LIGHTWEIGHT E-BIKE DRIVE SYSTEMS ON SHOW AT TAIWAN
The recent Taipei Cycle show was notable for showcasing a couple of lightweight e-bike drives that could be heading from Asia and onto European e-bikes in the future.
As Bike Europe reports, 'Hyena, finally had the opportunity to present its new drive system at the Taipei Cycle show in 2022. The whole system is lightweight and compact in size. All components of the system are concealed in the bike frame to make an e-bike look like a regular bike.'
The Hyena system has various options; the MRT-A250 rear hub motor weighs 2.7kg and has a 40Nm torque rating. The MRC-A250 rear hub motor weighs 2.9kg is designed for trekking models and also offers 40 Nm torque whilst the MRC-E250 is the smallest size hub motor in the range – it can be fully concealed behind the cassette and weighs only 2.2 kg.
BE also reported how 'Displaying for the first time at an international show, e-bike system supplier KHGears presented their integrated downtube motor….The engineering company, which was established in 1991, manufactures pinions and gears, powder metal gears and gearboxes for a wide range of industries, including sewing machines, power tools, boating industries and others. Recently the company entered the e-bike market with the introduction of their compact downtube system…….According to the company, the system excluding the battery weighs just 2.8 kgs. With a very compact design, it can provide torque up to 70 Nm. ….Production is expected to start later this year with the company focusing on the European market and customers in Taiwan.'
FLYING HYBRID GOES FURTHER…..WELL, A BIT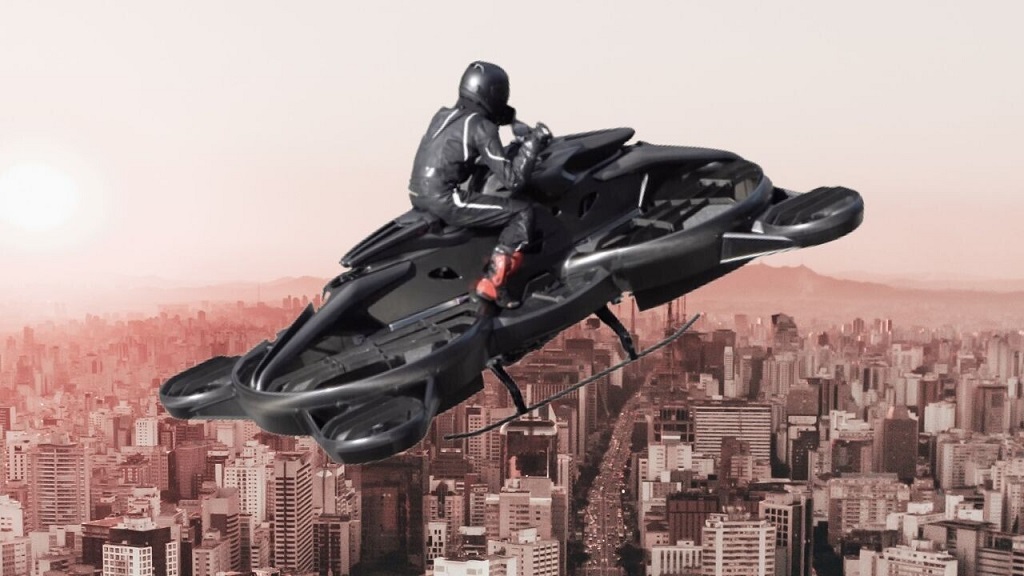 Yes it really is an electric flying machine ridden e-bike style…..but it really is stretching the definition of one.
Making its latest public appearance in Japan, the Xturismo wowed crowds as it hovered tentatively and slowly in front of thousands at Sapporo Dome in Japan before a Hokkaido Nippon-Ham Fighters baseball game.
Also note the engine is not pure electric but hybrid. Of course, it's from such small steps that future of technology often begins, though clearly the Xturismo, the brainchild of startup A.L.I. Technologies, has a long, long way to go before mass adoption, should that ever happen….
If you are interested it comes with a $680,000 price tag and can only be flown on private land.
E-BIKES RACING AHEAD IN EUROPE AND US
Deloitte recently reported on the remarkable recent sales success of e-bikes and e-scooters in both the US and Europe.
The article quantifies recent pandemic-fuelled growth:
'Deloitte analysis reveals that annual e-bike sales in North America and Europe (combined total) nearly doubled from 2018 to reach an estimated 6.4 million units in 2021. During 2020–21, even as the pandemic affected consumer vehicle sales globally and transit ridership fell 73% in the United States, total e-bike sales in the country grew 26% year over year and 22% in Europe.'
Both markets are still dwarfed by China which appears to have its own very distinct characteristics.
'E-bikes have been and continue to be a large market in China, with over 30 million being sold annually, although they tend to be larger, heavier, and less likely to use lithium batteries than e-bikes in North America and Europe.'