eBike News: Tesla & GM eBikes, Maserati eRoad, Stromer Movie, Off Road eWheelchair, & More! [VIDEOS]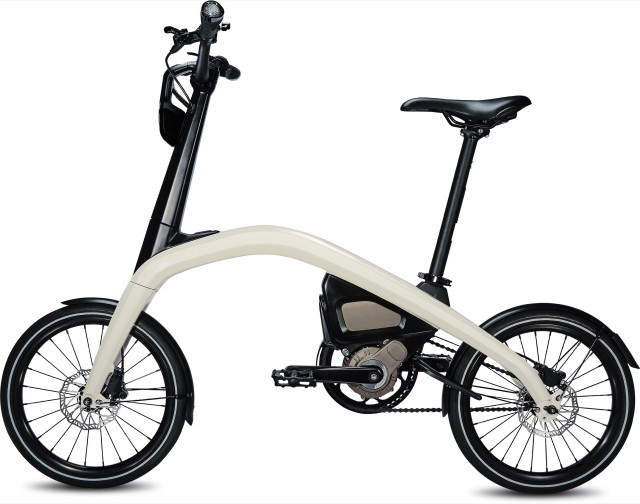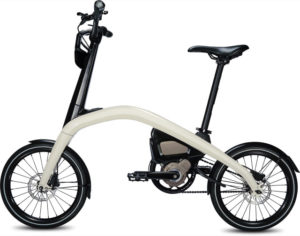 In this week's eBike news:
Elon Musk of Tesla Considers eBikes
GM Launches eBikes with Competition
Maserati's New eRoad Bike
Minibike Inspired Buzzraw X
New Dahon Folding and Storage Tech
Off-Road Wheelchair Made from 2 eBikes
New Share E-bikes for Riverside, CA
Solar Fluid "Battery"
And Much More!
New E-bikes and E-bike Systems
Tesla Electric Bikes?
Elon Musk is always working on something. Electric cars (Tesla), rockets (Space X), solar energy systems (Tesla), underground roadways (Boring Company), the hyper loop (Space X), and probably much more!
In a recent interview he mentioned that Tesla may develop an electric bike and Tesla maybe competing with Uber and Lyft in a ride share system.
Maybe Tesla will develop their own eBike share system?….
General Motors Announces Public Naming Competition for New E-bike
Auto companies involvement with e-bikes has usually followed a pattern of e-bikes being launched to support sales of autos, or even as concept e-bikes only in order to give a boost to the companies marketing efforts.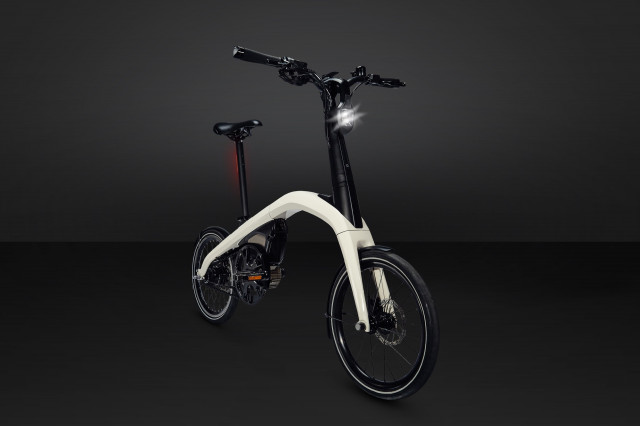 This announcement by General Motors looks a little different.
Some serious intent seems to be indicated by the prizes on offer in their recently revealed naming competition; $10,000 USD for the winner and $1,000 for the other nine finalists.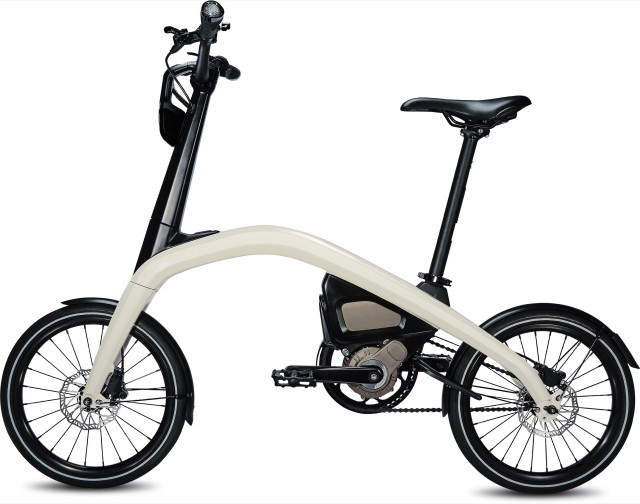 The competition runs until November 26th with judging taking place until December 7th and a 'big reveal' on 31st January 2019.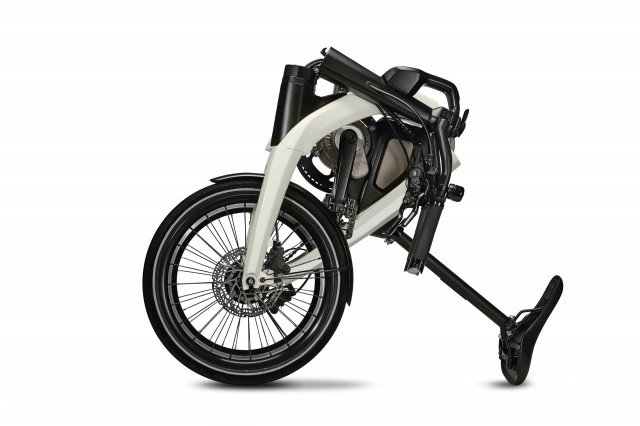 There will be two models, a folder and a compact, with a proprietary drive system but few other details are available.
Three possible sales channels have been mentioned in various media reports; selling alongside existing GM electric autos such as the Chevy Bolt accessory style, selling as a standalone product, or entering the bike share / ride hail market (GM holds a US$ 500 million stake in Lyft).
All will no doubt be revealed throughout the course of 2019!
Bafang Powers New Maserati E-road Bike
The Maserati Trofeo e-race bike features Bafang's ultra-compact M800 mid motor and has recently received been awarded "Winner" status at the German Design Award 2019.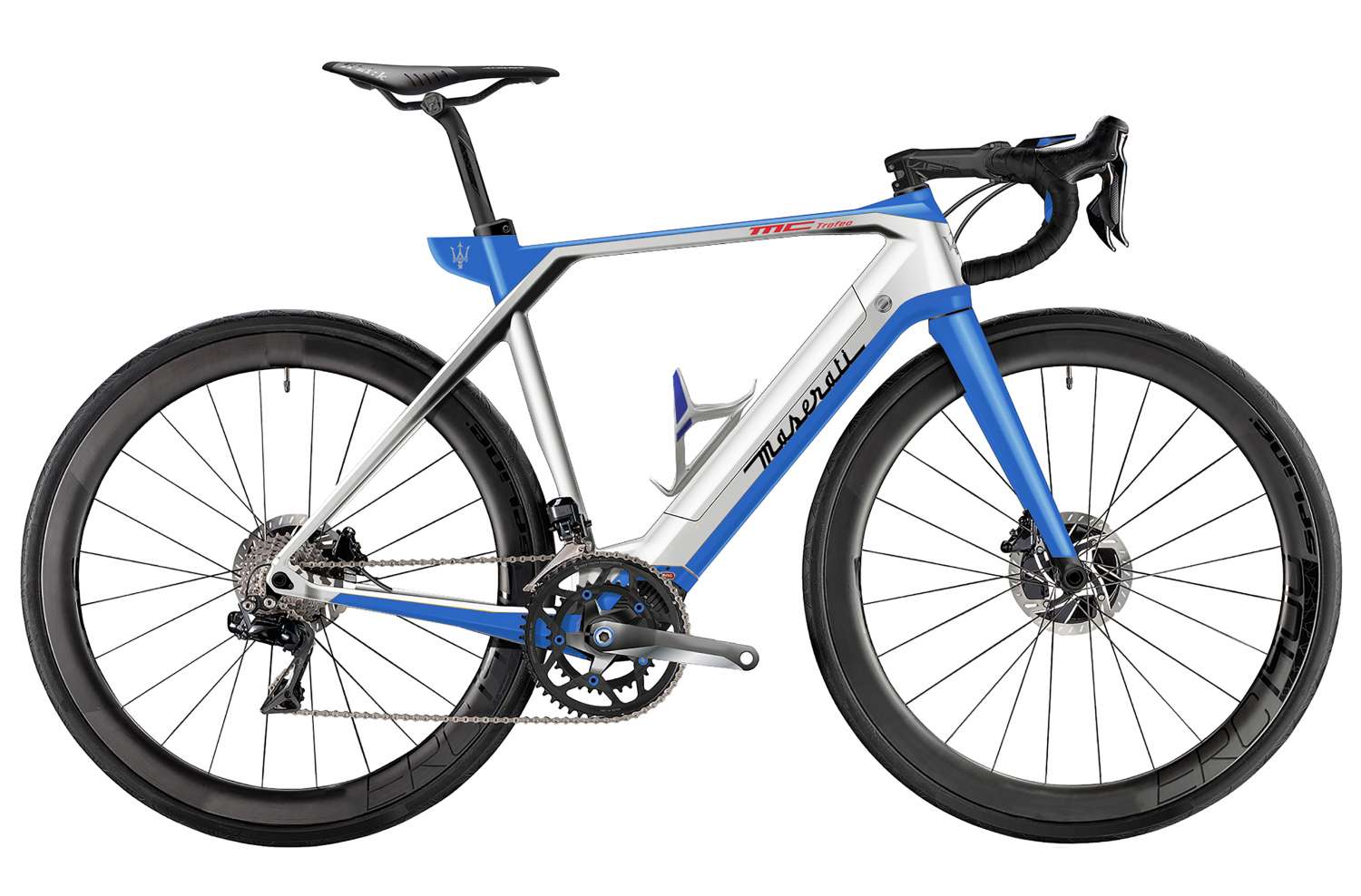 It is the result of a combined design project between Maserati, Bafang and Diavelo.
The Bafang M800 has a 200W power output and a max torque of 55Nm and the claimed total weight of the system is less than 4.4kg, including integrated 200Wh battery, 2.2" TFT display and 'satellite shifter pods'.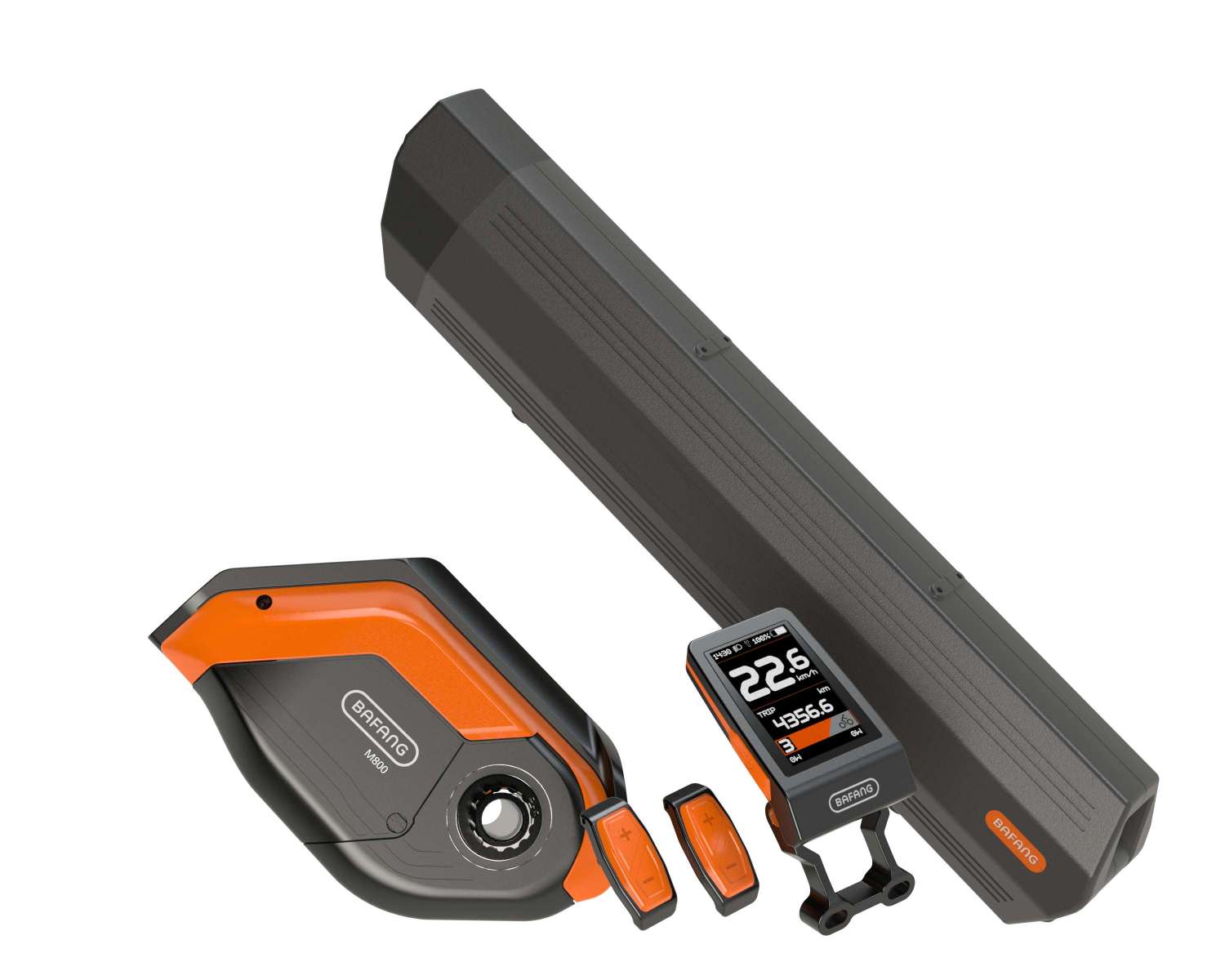 According to an official press release 'Since an e-road bike will very quickly exceed the legal motor assist speed threshold, the drive unit has been tuned to perform optimally when starting off and accelerating on short sprints and steep climbs. But even more important: when the limit is reached, the drive train runs almost resistance free and the rider's own pedaling effort is not affected.'
The Maserati Trofeo will be available from Spring 2019 at a suggested retail price of € 9999.
New Buzzraw X Inspired by the Mini-bikes of the 70s
If you remember the 70s you might remember the fad for mini-bikes – smaller versions of full sized motorbikes (though not generally legal for use on public roads like full sized models).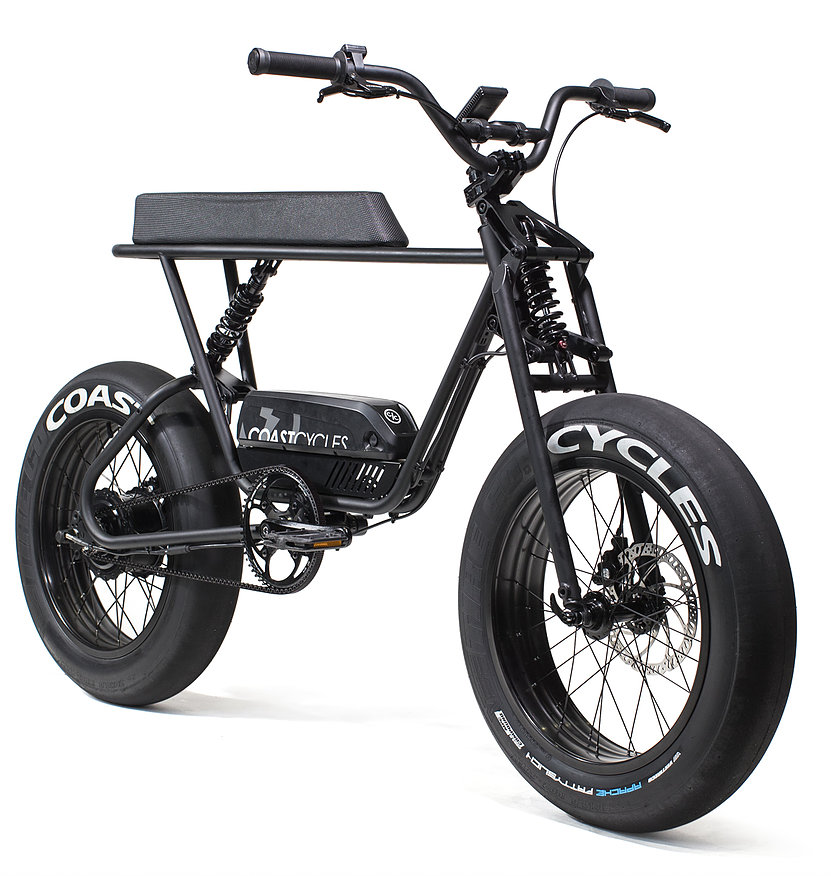 Coast Cycles have sought some design inspiration from the mini-bike genre and combined it with modern e-bike tech to add the Buzzraw X range to their offering.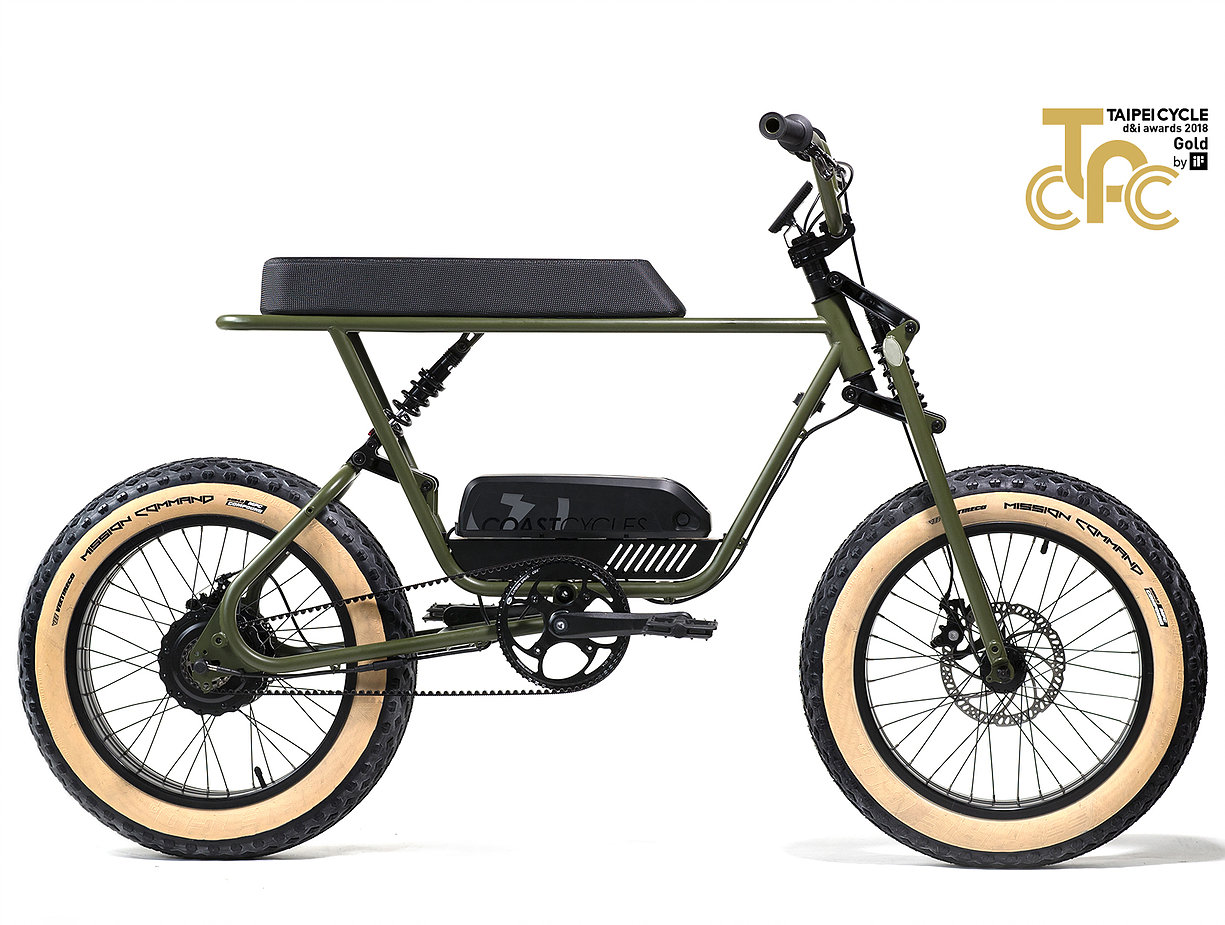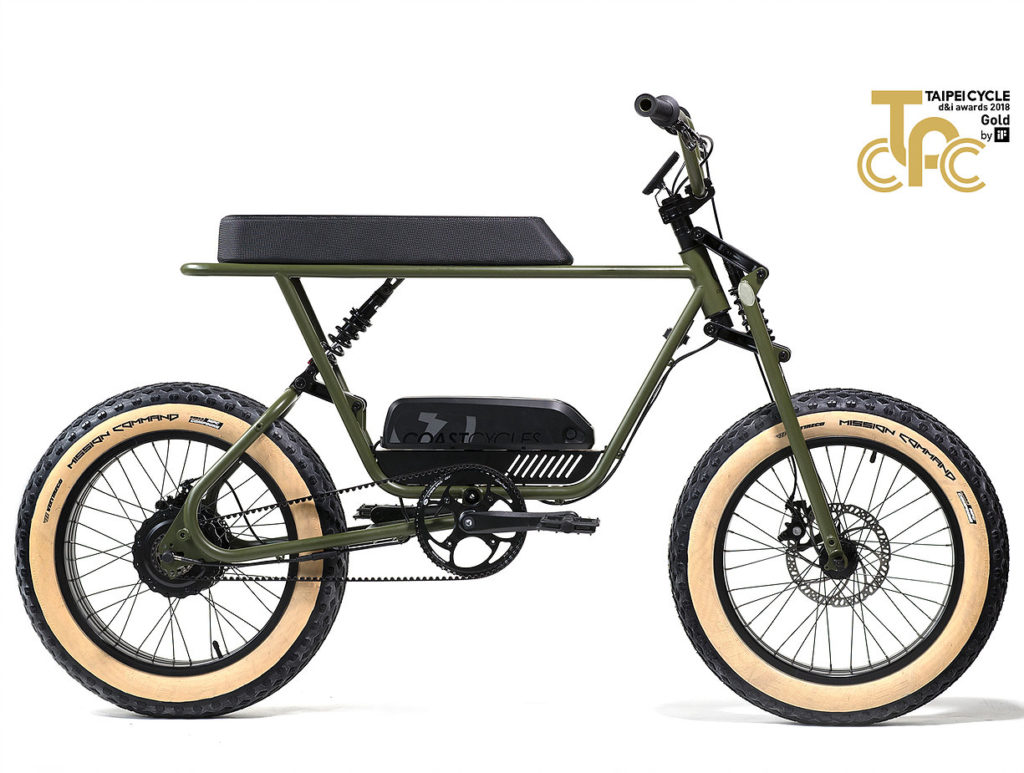 The highly distinctive design combines a very comfy looking bench seat on a flattened top tube along with 80mm travel full-suspension and fat bike size tyres.
The X250 has a 250W Bafang rear hub motor whilst the X750 ramps up the power to 750W, meaning European and US specs are available. Available for pre-order now, though prices were not readily apparent on the Coast Cycles website.
Dahon Rolls out Bike Sharing 'Lockers'
The UK's Cycling Industry News reports that folding bike manufacturer Dahon debuted a locker at the recent Taipei Cycle Show designed to be used in tandem with its latest folding bike design the Nu Wave. There's also an e-scooter in their range now, the DES-1.
Here's a video of the Nu Wave folding technology – you can briefly see the appearance of an electric version near the end, the 16"-wheeled model that sits inbetween 14" and 20" variants.
Get Inspired
Special E-bike Gets Cambry Out of Her Wheelchair
Here's a great video detailing how JerryRigEverything used his considerable practical skills to create an off-road go almost anywhere e-quad bike for paraplegic Cambry Kaylor.
It's especially impressive when you consider it was put together in 3 days. He used 2 Rad Power Bikes RadRovers for this off-road wheelchair.
Stromer HQ Documentary
The New Wheel just released their documentary film on their recent trip to Stromer HQ in Bern Switzerland.
"Brett Thurber and Karen Wiener travel to Switzerland to see and review the brand new Stromer ST5. Curious to understand the culture in which Stromer emerged, they meet the bear keeper of Bern, explore an 800-year-old clock, meet a banker from a cashless peoples bank called the WIR, visit an expert cheese maker, and travel to the farmhouse where Stromer was founded."
Enjoy the movie!
Infrastructure, City Cycling & Bike Share
E-bike Share for Riverside California
The City of Riverside has just launched its first e-bike share program, Bike Riverside giving the public access to 55 electric pedal assist bikes that can be used for short trips in the historic downtown and adjoining areas.
The City Council approved an agreement in April with Bewegen Technologies Inc. to plan and implement a bike share program. The project cost, about $334,000, is funded by a variety of grants designed to improve air quality and reduce traffic.
Less Angry Cyclists Needed in London Says Copenhagen Expert
If you have cycled in London or Copenhagen or both you might be interested in seeing if you agree with this piece in Quartz contrasting cycling in both cities.
Whilst cycling in London is popular but still a minority activity, in Copenhagen it's staggeringly popular.
The difference (apart from infrastructure) the article says, is reflected in the reasons people cycle.
In the Danish capital the main reasons given for cycling were it being faster than other modes (56%) and more convenient (37%).
By contrast fitness (40%) and cheapness (24%) were the top reasons for cyclists in the UK's capital to get on two wheels.
According to the author London's cycling scene suffers from 'too many men acting out latent dreams of being Bradley Wiggins' (Wiggins being a UK Olympic cyclist just in case you had never heard of him).
New E-tech
Solar Fluid Progress in Sweden
NBC news report that progress is being made by Chalmers University of Technology in Sweden on a process designed to capture solar energy in liquid form.
The process uses UV light from sunlight to excite the molecules in a liquid which can effectively store the energy to be released later, in the from of heat.
There don't appear to be any direct applications for e-bikes, with the most obvious application potentially being for environmentally friendly space heating (though if enough energy is produced in future it could power electricity producing turbines).
Purely from the point of view of solar energy capture however it seems an exciting technology as the article states that 'the best variant of fuel can store up to 250 watt-hours of energy per kilogram. Pound for pound, that's roughly twice the energy capacity of Tesla Powerwall batteries.'
Don't plan to replace that old boiler in your house just yet though, as the article warns that years of work lie ahead. 'A crucial next step will be to develop a single fuel that combines the best characteristics of the many fuel variants the Chalmers team has developed — those best characteristics including long shelf life, high energy density and good recyclability.'
For more on how the idea works and the man behind it, Kasper Moth-Poulsen, check out the video:
Stay tuned for more e-bike news and reviews and thanks for reading!
-Richard
P.S. Don't forget to join the Electric Bike Report community for updates from the electric bike world, plus ebike riding and maintenance tips!
Reader Interactions