eBike News: Stromer ST5, Solar Tandem Trip, eRoad, Carbon eFolder, Tent Trailer, & More! [VIDEOS]
In this week's eBike news roundup:
High Tech Stromer ST5
Focus's New eRoad
Origami Carbon Fiber eFolder
Solar Tandem in Sun Trip from France to China
WAVE eVehicle Gathering
Inflatable Tent on Bike Trailer
Dutch Bike Push
Smart City Safety Standards
US eBike Market Analyzed
And More!
New eBikes & eBike Systems
Stromer ST5 Launch
The new Stromer ST5 is the next innovative evolution of the Stromer ST platform and it introduces some new high tech features in this premium eBike.
From Stromer "A number of other features bring added simplicity; ejecting or securing the battery used to require a key, now it only requires the press of a finger. And the bike can even be locked and unlocked completely without contact: As soon as the owner moves a few meters away from the ST5 with their smartphone, the electronic locking is activated via a Bluetooth connection – and vice versa. Stromer's OMNI app provides even greater control through your smartphone, providing pure performance data and various functions such as fine-tuning of the motor, anti-theft protection, and GPS positioning."
From Stromer "Speaking of "pure performance data", the Swiss developers have equipped the ST5 with Stromer's specially-designed "SYNO Sport" motor with 650 watts and a whopping 48 Newton meters of torque – peak values in the S-Pedelec class. In sport mode, a brief turbo boost can be had at the push of a button to ensure an additional dose of tailwind-like affect when starting off or riding uphill. Another pinnacle is the battery with 983 watt-hours, which is one of the largest on the market and enables ranges of up to 110 miles and a speed of up to 28 mph. Even with the highest level of motor support, it still reaches 40 miles – more than enough range for the average commute. "
At $9,999 USD the new Stromer ST5 comes equipped with top of the line components such as Shimano XTR Di2 electronic shifting, 4 piston TRP hydraulic disc brakes, Pirelli tires, Supernova lights, and more.
Focus Paralane eRoad Bike Launched
Well-known German bike manufacturer Focus has launched a range of e-road bikes under the model umbrella name of Paralane². There are currently four road bike options with a gravel bike promised down the line. Claimed weight is sub-13kg or 28.7 pounds.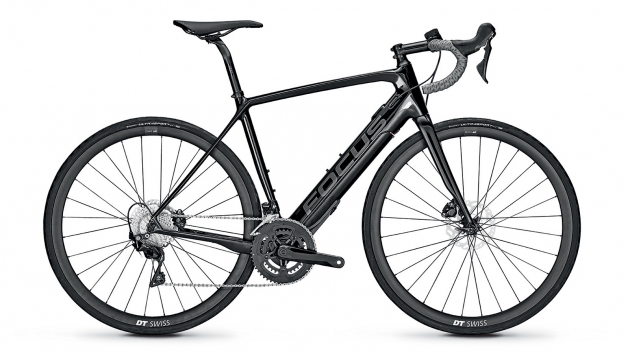 Its based on a carbon road bike style frame and the removable Fazua Evation motor system that we have also featured before.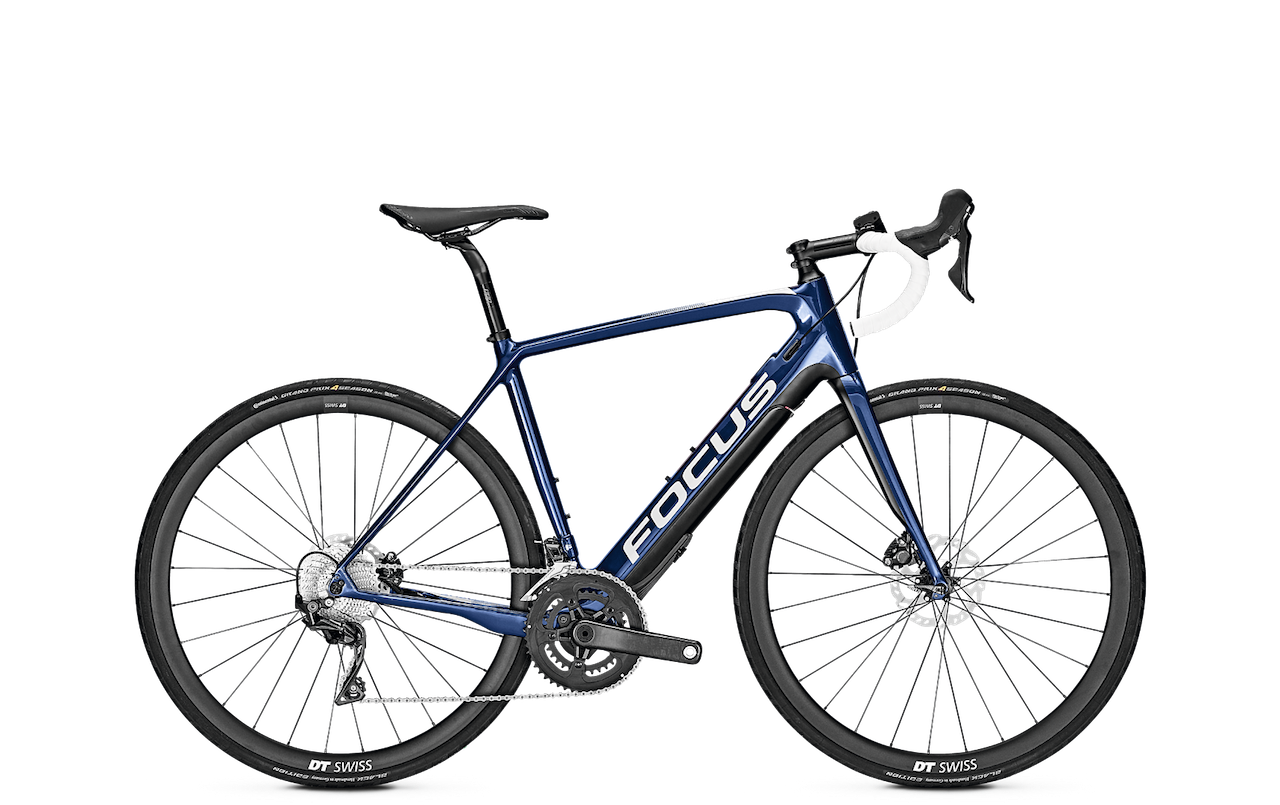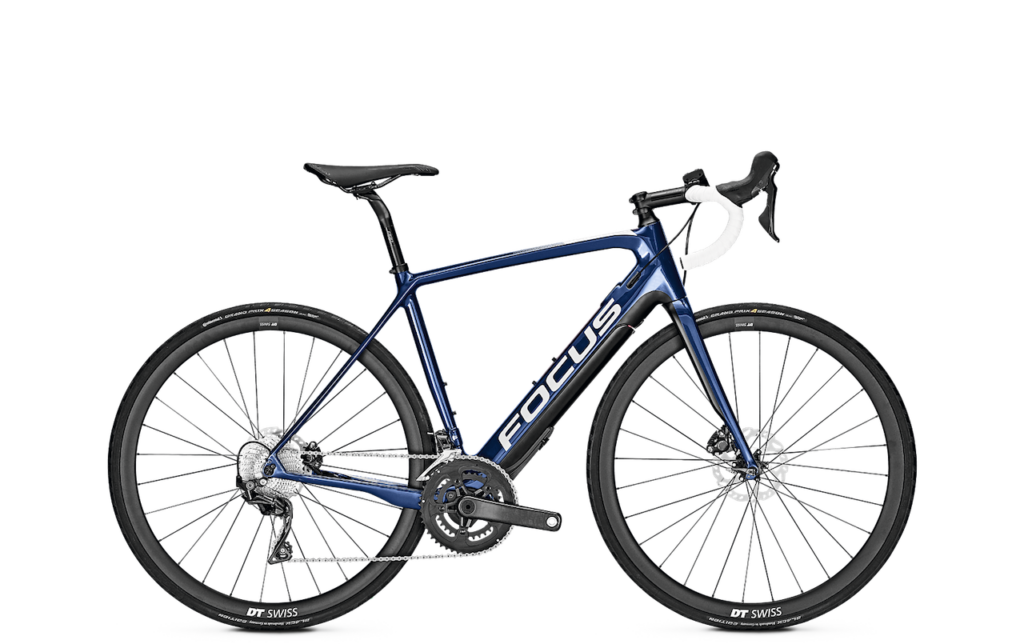 UK prices start at £5,399 and top out at £9,299 for the Paralane² 9.9.
Origami Folding E-bike Live on Kickstarter
There aren't many folding, carbon fibre frame mid-drive e-bikes around but the Origami from Richmond VA is one of them and it's now live on Kickstarter.
Claimed weight is 41lb (18.6kg) so it's not actually superlightweight despite the use of carbon fibre.
Kickstarter offers begin at US$1999 for mainland US customers.
Elsewhere on electricbikereport.com
EVELO Delta X Testing & Review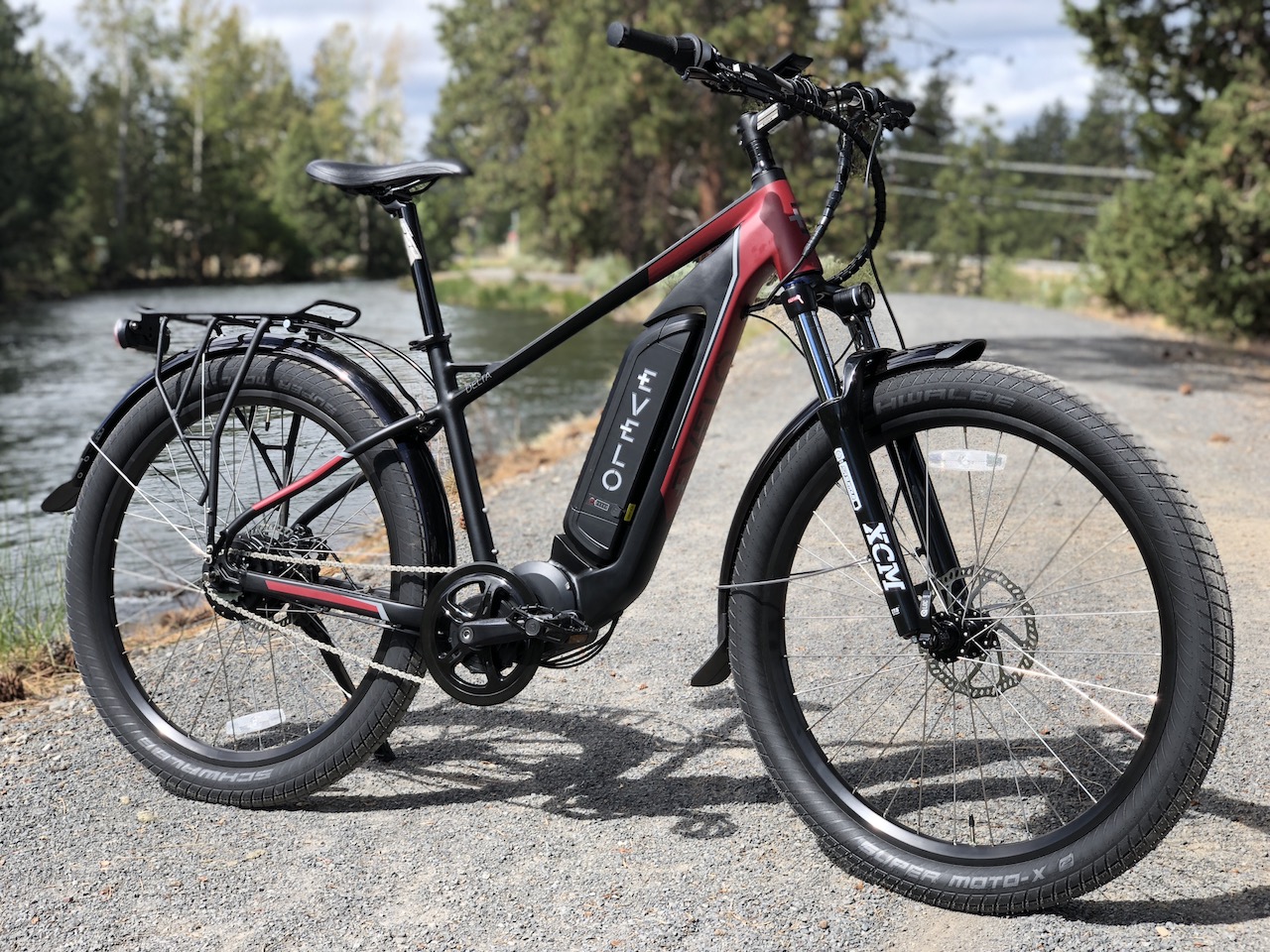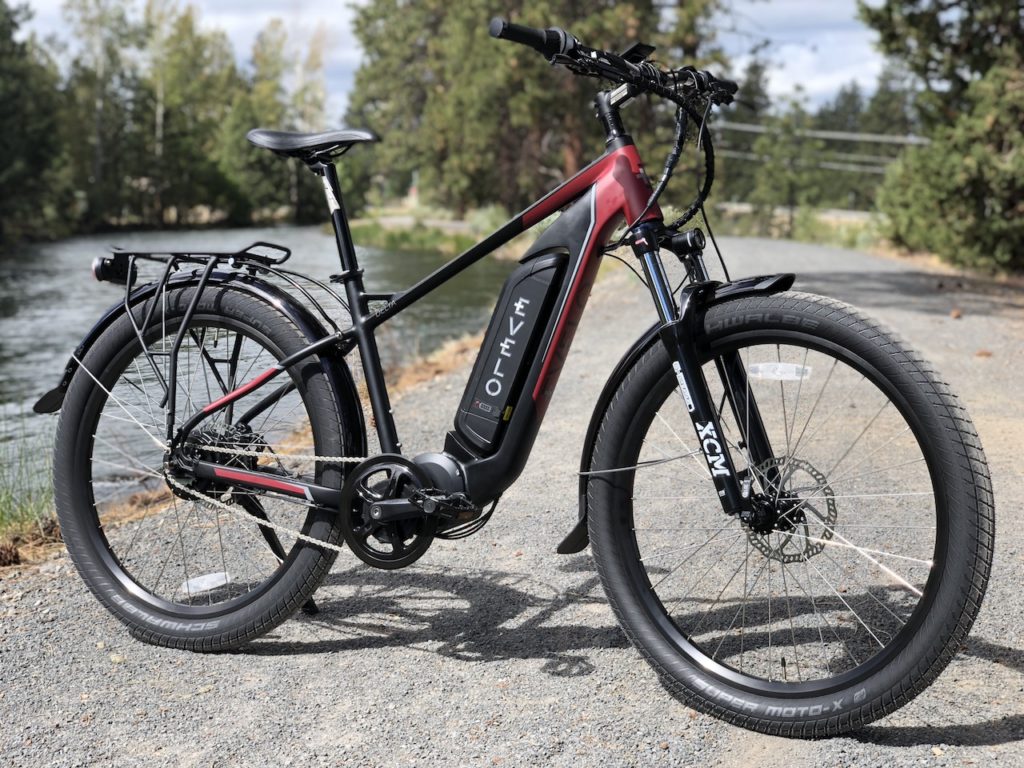 The all new EVELO Delta X commuter/adventure electric bike has arrived for testing and review!
The Delta X has a 750 watt mid drive motor, 48V 11.6ah lithium battery, NuVinci continuously variable drivetrain, nearly 3″ wide balloon style tires, and a lot more. The Delta X is priced at $3,899.
Electric Bike Grant Gets Great Response From Swedish Public
An eBike rebate from the Swedish government has proven to be very popular as 42,000 residents have already used the deal to get up to 25% off their eBikes. The program is set to run 3 years but already 50% of the budget has been used in just 4 months!
Bike Accessories
Gentle's Two Person Trailer Tent
This triumph of ingenuity from Austria's GentleTent is the B-Turtle.
As you can see the inflatable tent is integrated into the trailer which also has 120 litres extra carrying capacity and an overall weight of 30kg or 66 pounds.
The company says it is aimed specifically at 25kmh pedelecs.
Foldylock Clipster
The Foldylock Clipster clips onto your clothes around your waist looks neat and very practical and comes from the same company that bought you Seatylock and several subsequent interesting lock designs. It launches June 19 so keep an eye on the link above for more details.
Get Inspired
Riding the Sun Trip From Lyon to Guangzhou – with a Difference
We have featured the Sun Trip before – a long distance event where participants cross several countries and sometimes continents powered only by solar electric.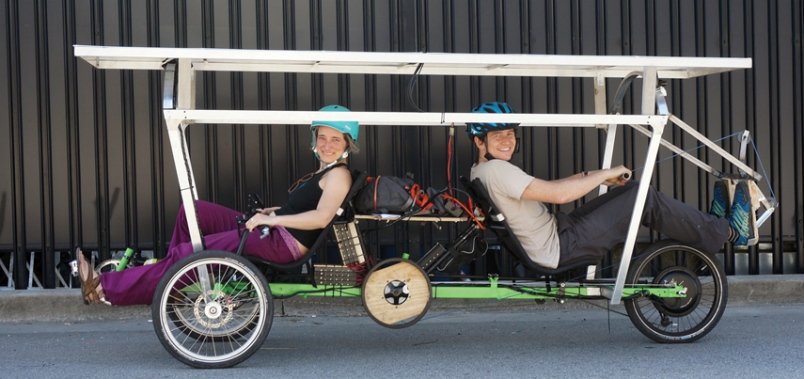 The North Shore News features this fascinating article on participants Justin Lemire-Elmore and Anne-Sophie Rodet and their incredible solar powered tandem. Aside of the impressively large solar canopy it also features a rear facing rider who contributes human power by performing some kind of rowing motion!
WAVE E-vehicle gathering
WAVE Trophy claims to be 'the world's biggest electric vehicle rally' and will just be finsishing by the time you read this. It takes place at a disused train locomotive factory at Wintertur, Switzerland.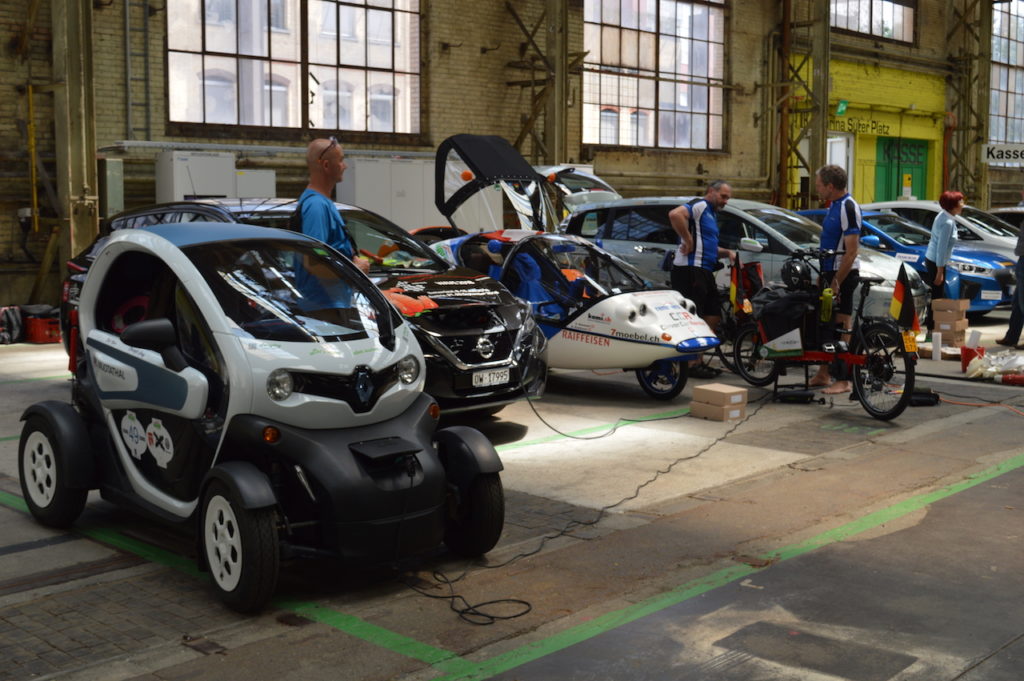 It boasts 100 teams from 10 countries and it brings together conventional and wacky electric vehicles (EV) from 10 countries with EV teams travelling 1,200km through some of the most dramatic scenery in Switzerland.
They are competing for various trophies and taking part in environmental projects.
Infrastructure and Bike Policy
Dutch Drive to get People on Bikes
This article shows that even one of the world's foremost cycling nations, the Netherlands, thinks they can do more to get more people on bikes. The plan is to get 200,000 more people out of their cars and onto bikes in what sounds like a fairly short time frame – 'the end of the cabinet period'.
The government plans to talk to employers to encourage them to make the payments for cycling to work. So, for example, someone who cycles some seven kilometres to work every day can benefit by up to €500 a year tax free if employers participate, it was calculated.
The government has allocated €100m to improve facilities for bike commuters, including more and better cycle lanes and improved bike parks at stations, with most of the money going on bike parks.
More Cycle Funding for Selected UK Cities
Bikebiz reports that six UK cities – Birmingham, Bristol, Cambridge, Leeds, Manchester and Norwich – will share £6.5 million for schemes aimed at improving road safety for cyclists.
Future Transport
Major Bike and Car Companies Working Together to Map Smart Cities
Bike Europe reports 'All major industry players together with Ford Motor Co. and Tome Software have founded the Bicycle-to-Vehicle (B2V) Executive Advisory Board.'
This appears to be a start on designing 'cross industry standards' in a world that will include the likes of smart cities where bikes, e-bikes, auto vehicles and many other features of the city streetscape are able to communicate with each other.
eBike Biz
The US Market Analysed – Huge Competition in the US Market
This interesting piece from Ed Benjamin, who has huge experience of the e-bike market, looks at recent growth in the US market in particular and here are some of his findings:
– Nearly 300 brands of ebikes are currently offered in the USA
– In 2017, about 600 individuals or companies imported 5 or more ebikes. About 223 of these imported 25 or more ebikes. About 20 of them imported thousands of ebikes.
– These imports come from about 60 factories in China, Taiwan, Vietnam, Thailand, and India. (China being the leader by far.) USA assemblers are less than a dozen, and still small in volume.
There is far less competition in terms of motor and motor part suppliers:
'We count about 95 companies that offer propulsion or some part the propulsion system. The biggest providers, however, are relatively few in number. Two Chinese companies provide the bulk of motors and propulsion to the USA, with one European company not too far behind.' There are only a 'handful' of battery cell providers and battery packagers respectively.
My Week on E-bikes
I have been having a great time in the UK's Peak District testing the incredible dual battery touring e-mtb, the Riese and Muller Delite Mountain Rohloff. A full test report is coming soon!
Stay tuned for more e-bike news and reviews and keep on riding.
-Richard
P.S. Don't forget to join the Electric Bike Report community for updates from the electric bike world, plus ebike riding and maintenance tips!
Reader Interactions