Ebike News: Speed E-bikes from Super73 and Van Moof, Amcargo E-bikes to the UK & Much More!
More speed is all the rage this week, with both Super 73 and Van Moof high speed models featured. What's becoming increasingly clear is that many players in the e-bike world feel that restrictive speed laws and city infrastructure are holding things back. Some feel that more liberal speed regimes could help many countries achieve net-zero pledges by removing internal combustion engines more quickly (especially the case when most electric cars in the western world still cost many tens of thousands of dollars).
Hence Van Moof accompanied the announcement of the development of its new high speed model with these words; 'the VanMoof V will have integrated speed settings to match your country's regulations. However, this bike has the technology and capacity to hit speeds up to 60 kilometers per hour or 37 miles per hour. As it stands, local regulations across the world cap the top speed of this category. But in the long term, we need much bigger thinking.' Clearly some e-bike companies see the decline of the internal combustion engine as a massive opportunity.
Super73's more affordable high speed model the ZX

Van Moof developing new high-speed, high-tech model

Amcargo – affordable Danish e-cargobikes for the UK

Chevrolet's big battery problems draw to a close

NYC's boom in electric personal transport
SUPER73 ZX
Although the press release came back in mid-summer, Super73's latest ZX model is now available to customers so the company is having another serious PR push.
In case you don't know of Super73 they are a Californian-based outfit specialising in moped style e-bikes covering a wide range of e-bikes. It's fair to say they have been very popular, evidenced by both their expansion into Europe and their ability to raise venture capital.
The ZX is capable of 28mph on throttle only with 1300 watts peak power, so even though it has pedal assist facility it is clearly venturing into both e-bike and e-moped camps. At $1995 / €2,499.00 it's not exactly a budget model but it is at the lower end of Super 73's offerings (their higher priced e-bikes offer even more power and bigger batteries and features like front suspension).
The new ZX is an updated version of the Z1 and features a comfier, larger seat with better handling geometry and more room for a pillion passenger plus a larger (and now removable) 615Wh battery. There are also optional head and tail lights, turn signals, horn, fenders, and optional suspension upgrades.
VAN MOOF SPEEDS UP
Also pushing the e-bike speed envelope are Dutch-based city e-bike manufacturers Van Moof. They recently announced their Van moof V e-bike with a potential top speed of 37mph.
It continues the high-tech approach of current models like the S3 and X3 with features such as keyless locking and automatic gear shifting. Even more radically there is a two-wheel drive and Van Moof have also stressed long distance comfort with front and rear suspension, thicker tyres and a new frame design.
It's currently priced at $3,598 / €3,498 / £2,998 but with deliveries some way off, slated for the end of 2022 as Van Moof explicitly state that the bike is still under development.
AFFORDABLE DANISH AMCARGOBIKES COMING TO THE UK
The UK's Bikebiz reports that 'Evolving Sports Distribution is now the UK distributor for Danish brand Amcargobikes. Hailing from Copenhagen, Amcargobikes was founded back in 1992. All the bikes are assembled at the in-house factory in Veksø, Denmark.'
Amcargobikes have a number of reasonably-priced electric options in their range including:
BATTERY WATCH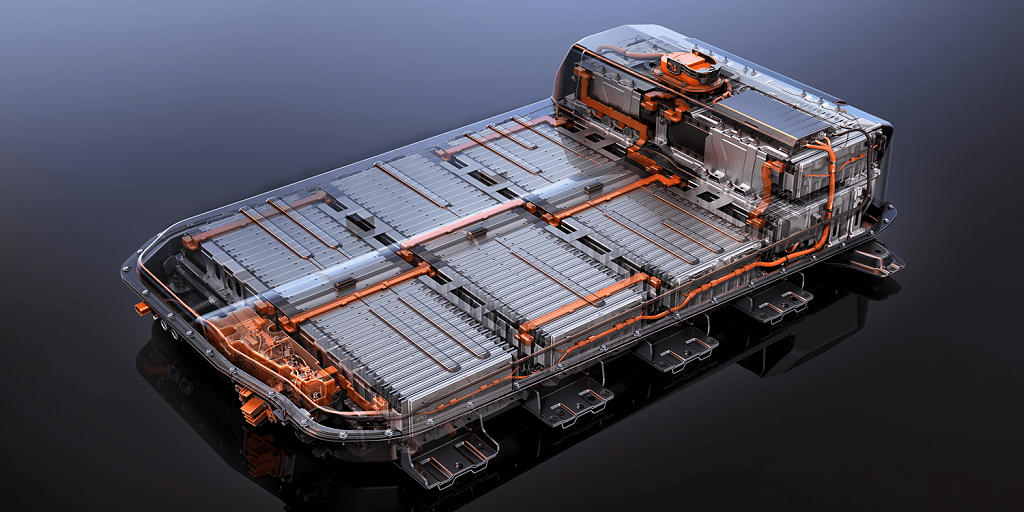 EBR has often stressed the importance of e-bike battery care and of getting a good battery warranty.
Whilst a faulty battery will be a headache for an e-bike rider, it's an even bigger problem for a manufacturer with a faulty batch – sometimes much, much bigger – as recently highlighted by a case form the electric car industry as reported by Electrive;
'The Chevrolet Bolt's battery problems, associated with an increased risk of fire, date back to October 2020. Most recently, GM had to expand the recall for the model again at the end of August. In total, the number of affected vehicles doubled to around 142,000 units, including examples of the new Bolt EUV. GM also paused production of the two models since the end of August. Even the repair process for the recall was suspended due to a lack of new fault-free battery modules. The entire recall is expected to cost the company a billion dollars, according to its own estimates.'
Chevrolet appears to have solved the problem now and thankfully battery recalls in the e-bike industry remain pretty rare. But do pay attention to the terms of your battery guarantee!
MICROMOBILITY IN NYC HEATS UP
It wasn't that long ago that New York City had a reputation as one of the most restrictive cities in the US in terms of promoting e-bikes and e-scooters, with police crackdowns and confiscations of food delivery workers e-bikes earning themselves a regular place in the news.
'In the most recent 12 months, compared to two years ago, sales of mountain bikes increased 70%, children's bikes rose 57%, and e-bikes grew by a whopping 240%, which made it the third largest cycling category in terms of sales revenue. This number is remarkable because it makes e-bikes a larger category than road bikes, which has traditionally been one of the biggest categories across all of cycling.'
But the New York Times reports a remarkable turnaround, stating 'A boom in electric-powered mobile devices is bringing what is likely to be a lasting change and a new safety challenge to New York's vast and crowded street grid.'
Most e-bikes and e-scooters only became legal on city streets last year, though delivery workers have long ridden them. Other kinds of e-mobility devices are illegal, including skateboards, unicycles, hoverboards and Segways.
One expert quoted in the article sums up personal electric transports advantages perfectly as being 'affordable, better for the environment, take up little, if any, street space for parking and are just fun to use…'
NYT quote some impressive stats to show off the e-boom taking place right now:
Unagi, a high-end electric scooter company, has seen a tenfold increase in its New York City sales and subscription plans, which provide personal scooters for $49 a month.

The Bronx e-scooter share program started in August with three companies — Bird, Lime and Veo — and has already surpassed 175,000 rides.

The Revel program has seen nearly 4 million trips since March 2020, the company said.

Citi Bike, the bike-share program, has 4,500 e-bikes that are used up to three times more often per day than pedal-only bikes. E-bike rides have more than doubled to 6.7 million this year from 2.7 million rides in all of 2020.
The article frequently stresses safety concerns, mentioning that 'at least 17 people have been killed while riding electric mobility vehicles this year, according to city officials.' It doesn't really however put this into context as the majority of the 200 plus annual road fatalities in NYC still appear to involve larger traditional forms of motorised transport, with 90 motor vehicle drivers alone being killed in crashes in 2020.
Reader Interactions