eBike News: Quiet Roads During Coronavirus, Medical Help, NYC Legalizes, Light eFolder, eCargo Deliveries, & More! [VIDEOS]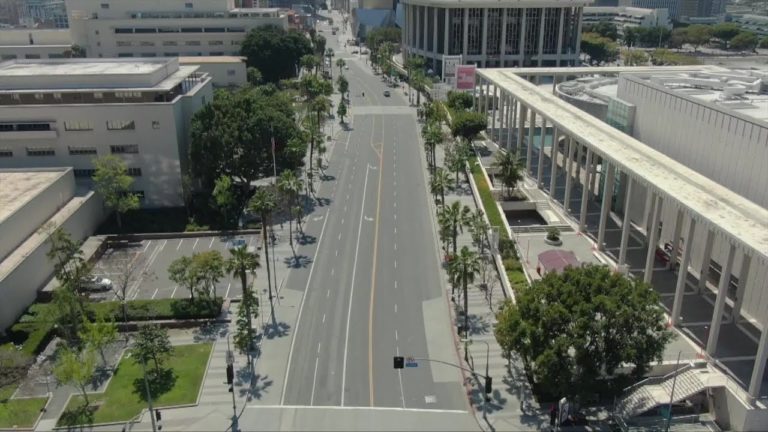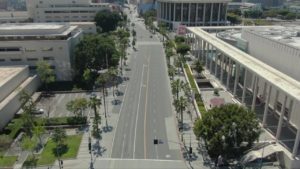 In this week's news:
Riding Quieter Roads During Coronavirus
NYC Legalizes eBikes
Aventon & EVELO Donate Medical Equipment
Sales up for Raleigh and Insynch in UK
Electric Bike Company Rental Program
Hummingbird eFolder Overview

Get Inspired with Trip Ideas

eCargo Deliveries in London
And Much More!
Coronavirus Update
Quieter Roads During Crisis
Quieter roads during the pandemic may be one thing that is encouraging people out and about on foot, bike and e-bike and helping bike and e-bike sales as witnessed in the following stories.
Just to give one example, it is estimated motorized trips dropped by some 80% in Los Angeles since the March restrictions were announced.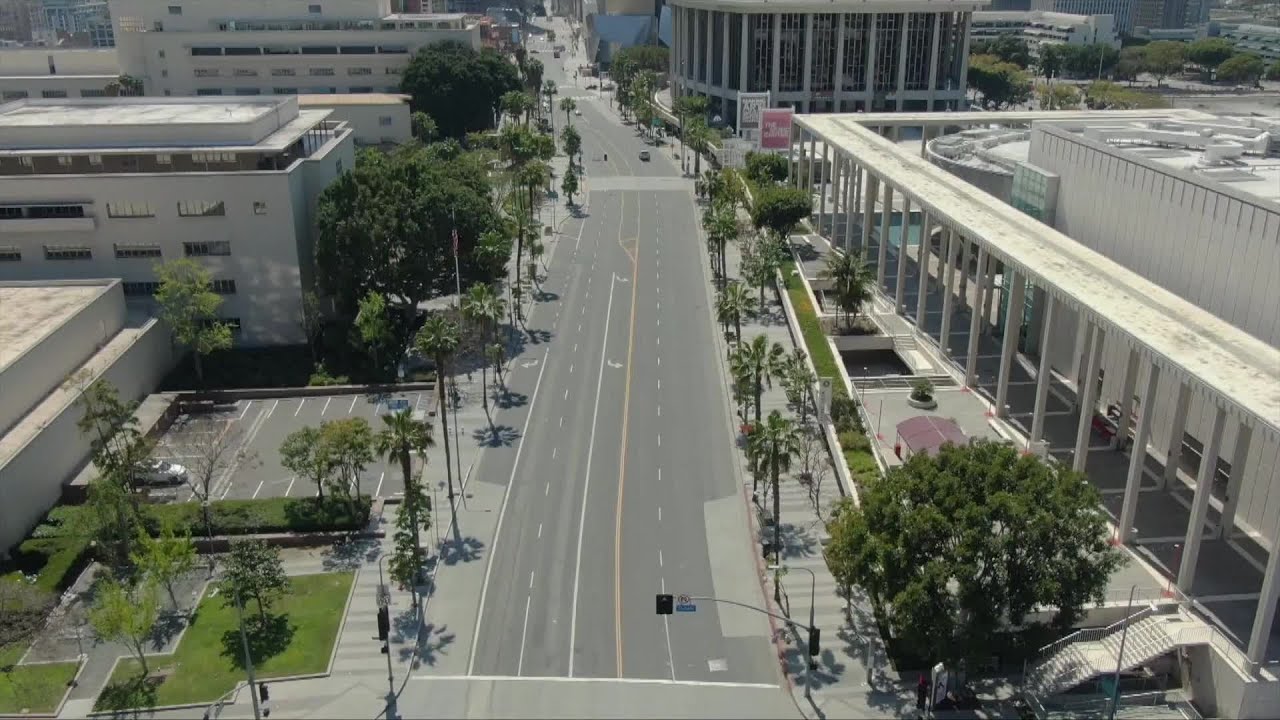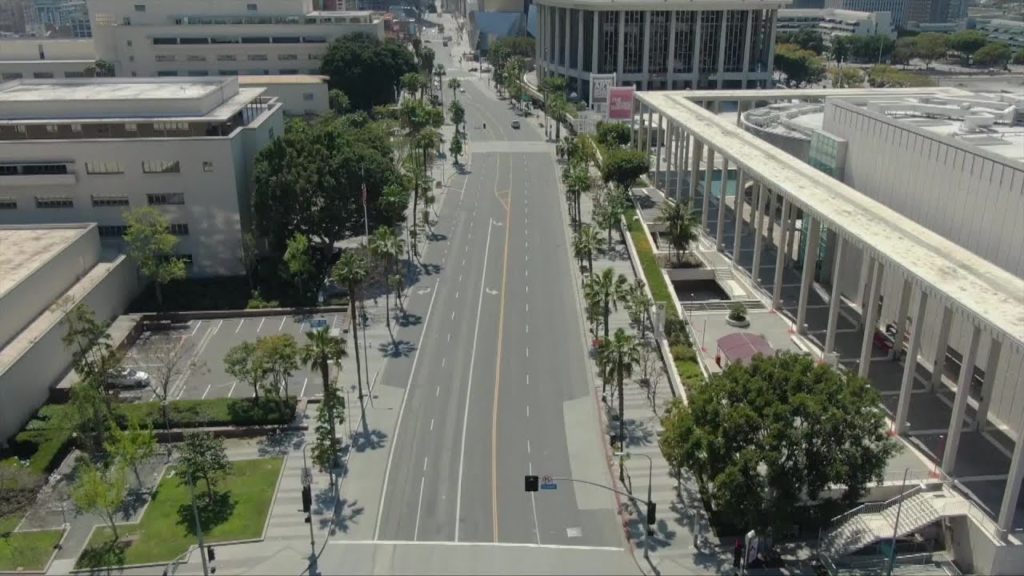 Some places have gone further and closed roads to allow safer exercise and more effective social distancing. The Denver Post reports that:
'Portions of several Denver streets will close to vehicles Saturday to allow for pedestrian and bicycle traffic as residents weather the city's weeks-long stay at home order to combat the spread of coronavirus, city officials said in a release.
"We want to encourage folks to get outdoors to enjoy themselves," Mayor Michael Hancock said in a video posted on Twitter. "Whether you're walking, taking a nice jog or a nice bike ride, do us all a favor: Practice physical distancing. It's extremely important no matter what street or road you're on; it's important that we practice those guideline.'
In New Zealand the government has launched a US$4.1 million pilot fund to reallocate road space to walkers and cyclists who are now using the road to aid social distancing while out exercising.
Some have pointed out that the lockdown is in effect a vast global experiment in taking motorized traffic off the streets.
For example air quality has vastly improved in many places around the world as smog and pollution dramatically declined.
The BBC is also reporting that researchers from Colombia University in New York City believe that the sidelining of much of the world's cars has already contributed to a 50 percent reduction of greenhouse gases compared to the same time last year.
The same BBC report also gives a voice to those who argue that any post virus government investment to get the economy going again should be renewably based not fossil fuel based – a mistake made with stimulus efforts after the last fiscal crash of 2008/9.
If it could be replicated over the coming years through the advance of light electric vehicle technology rather than the awful circumstances of a virus outbreak similarly deadly diseases all related to air pollution would plummet – as described in this interesting Now You Know video:
The End of New York's Battle to Keep eBikes off the Streets?
Electrive reports that 'New York City has officially legalised the use of pedelecs up to 20 mph, e-bikes up to 25 mph and electric kick scooters up to 15 mph top speeds. This seems the end to New York's battle to keep electric bikes off the streets. Last month, a temporary measure allowing for e-bikes to be used during the Covid-19 crisis was passed, and now the measure has become permanent.'
New York's localities now have the ability to decide for themselves how to regulate the light electric vehicles. This means that electric scooter sharing companies like Bird and Lime will have to seek individual permission from the localities before setting up operations there.
The bill categorises small electric vehicles (PLEV) into three divisions: Class 1 is pedal-assisted with no throttle (pedelec); Class 2 is throttle-assisted with a maximum speed of 20 mph (e-bike), and Class 3 is throttle-powered with a maximum speed of 25 mph. Electric kickscooters are to have their top speed capped at 15 mph, and helmet requirements are also in place for riders of Class 3 vehicles.
More details here too.
Aventon Donates Masks to Hospitals
eBike manufacturer Aventon have been in touch to say:
'Aventon Bicycles, an Ontario, California-based E-bike manufacturer and retailer, is giving back to the community by donating thousands of surgical masks and N95 masks to two Los Angeles area hospitals in need.
Luis Razo, Manager of Operations at Aventon Bicycles, says the community has supported the company, so now it's time to give back – 4,000 surgical masks and 1,000 thousand N95 masks — to Loma Linda University Medical Center and Pomona Valley Hospital Medical Center, where supplies are running short.
The company also donated 2 E-bikes to Loma Linda University Medical Center. It's a personal mission for Luis Razo. His wife Gracie is an RN at Loma Linda Hospital, on the front lines of this pandemic.'
EVELO has GoFundMe Page for PPE
With their manufacturing connections, EVELO has started a campaign to source protective equipment for medical workers who are in short supply.
Boris Mordkovich, CEO of EVELO explains, "We have started EVELO back in 2011 and over the last 9 years, we have worked with a number of suppliers and factories in China and Taiwan to produce electric bikes and other products for our company and our customers.
Fortunately, our suppliers have recently gave us access to order the much needed personal protective equipment directly from factories in China & Hong Kong and have it shipped to the U.S.
The supplies can generally be ordered and delivered to the U.S. within 2 weeks. As such, we want to use our access to trusted suppliers to source the Personal Protective Equipment and distribute it to local medical professionals in need."
Brompton Go Direct to Customer
Retail Gazette reports that Brompton, who make regular and electric folding bikes, have launched a new direct-to-home service as part of a trial to enable customers to buy bikes direct from its factory. The trial has been launched due to increased demand for home delivery during the coronavirus crisis.
Christmas at Easter for InSync and Raleigh
The UK's BikeBiz reports that bike sales for both InSync and Raleigh have seen a major boost following the coronavirus lockdown of recent weeks with; at Raleigh kids bikes are over 800% up year-on-year, and e-bikes are also showing strong growth whilst InSync says sales are at Xmas levels.
Last week, Insync Bikes launched a discount deal for NHS and emergency services workers to buy a range of e-bikes and road bikes. Head of European Operations, Eddie Eccleston said the range is being offered to help NHS and emergency services staff undertake essential journeys and commute to work, instead of risking infection on public transport, as well as to keep fit and strengthen immunity.
Eurobike Media Days Cancelled
Due to the Corona crisis and the resulting restrictions, the huge trade show and meeting place for e-bike businesses from around the world that is Eurobike have decided that the Media Days in Sölden and Frankfurt/Main will not take place.
The main Eurobike event 2-5th September 2020 'is still being worked towards with full commitment' but a new date may be announced in case Eurobike can't take place in September as planned.
New eBikes & eBike Systems
New Hummingbird Electric Video
Whilst the Hummingbird Electric is a recent rather than a brand new e-bike this video from Now You Know is new and gives a nice summary of the extremely lightweight folder's main features.
Get Inspired
Get About with Bikabout
If you are planning on visiting some cities with your e-bike once the virus has been banished then Bikabout looks like a good resource.
There's a mine of information, from taking your bike on Amtrak (anyone out there who has taken e-bikes on Amtrak? EBR would love to hear from you..) to the best town and city routes in the US.
New Rental Business Opportunity from Electric Bike Company
The Electric Bike Company have been in touch to tell about their new rental scheme all explained here:
https://www.youtube.com/watch?v=n_hAH4JzEFk&feature=emb_logo
More Deliveries by eBike than Van Finds London Logistics Firm
Absolutely were a traditional firm of man and van couriers operating in central London but are now increasingly turning to the advantages of e-cargobikes as described in this Forbes article.
To quote the article:
'"Our van drivers are averaging between 10 and 12 deliveries a day while the e-cargobike riders can do more than 30 deliveries a day," said Doug Hutchinson, Head of Absolutely Sameday, a Central London courier firm.'
Stay tuned for more e-bike news and reviews and thanks for reading!
-Rich
P.S. Don't forget to join the Electric Bike Report community for updates from the electric bike world, plus ebike riding and maintenance tips!
Reader Interactions