eBike News: PWR Dual Drive, Cairn, Dutch ID, Secure Parking and Lots More! [VIDEOS]
In this week's news:
PWR Two Wheel Drive eBike
Cairn's New Adventure eBike
Slick New Models for Spring from Dutch ID and LeMond
Swytch New Pedal Sensor
SENA Smart mtb Helmets
Clever Bike Storage Solutions from France and Belgium
Aptera – the Light Electric Vehicle of the Future?
Endura Aim to Go Carbon Negative by 2024
All the Latest eBike Biz News
New eBikes & eBike Systems
New PWR Bike Dual Traction Model
New brand PWR Bike has just announced the Dually. PWR say their first e-bike is 'unique' as it uses dual 500W hub drive motors for 'All-Wheel Drive performance with the benefits of Traction Control. The drive system automatically diverts power to the tire with more grip to greatly increase traction and control on loose and steep terrain. It also has a grip throttle so riders can give themselves a boost when needed.'
It has a 696Wh battery and weighs 66 lbs / 30kg with a load capacity (including rider) of 275 lbs / 125kg.
The Dually is a 'go-anywhere, do-everything fat-tire bike' for $2,999.
[youtube https://www.youtube.com/watch?v=dAFbxfUEJkI&w=1109&h=624]
Cairn's New Do-It-All Adventure eBike
UK-based Cairn describe their new BRAVe 1.0 Drop Bar model as 'A 21st century take on the touring bike' that 'takes all the great features of gravel and mountain bikes and combines them into one do-it-all bike'.
It's powered by the excellent Shimano E7000 mid-drive and a sizeable 630Wh battery.
It looks ideal for bikepacking style adventures with mounts for 2 bottle cages, mudguards, top tube bag, front fork Anything Cages and a kickstand. 29″ x 2.6″  tubeless mtb style tyres and very stable looking geometry means the accent is on sure footed handling in all trail conditions.
It is priced at £2389 (or £2089 for the flat bar version) and Cairn are taking pre-orders with October 2021 quoted availability.
BH Returning to the UK
BikeBiz reports that BH Bikes (and e-bikes) are returning to the UK through UK company Ciclista.
BH has MTB, road, gravel, trekking and urban models plus their equivalents in e-bikes. No doubt the new CORE and XTEP e-bike ranges along with an all-new redesign of the ultralight EVO will be highly anticipated.
The article adds 'BH Bikes has set new standards for full-suspension trail bikes with the all-new LYNX Evo range. In addition, BH's CORE road and gravel e-bike ranges now boast up to 135 miles of range. BH Bikes has also created programme BHUnique, allowing up to 32,000 colours and full personalisation of the bike's frame across road, gravel, MTB and e-bike ranges.'
Dutch ID Move Upmarket with Phantom and Shadow Models
In recent years Dutch ID bikes have moved from making recumbent bikes into e-bikes and recently expanded their range with the Phantom and Shadow models. They are both powered by powerful Bosch mid-drives.
Both models are available with the Enviolo automatic rear hub gear shifting system. The e-bikes are equipped as standard with a maintenance-free Gates Belt Drive and Bosch Kiox color display with optional navigation function. Versions are also available with a GPS module and a smartphone app.
Base prices are €3899 (Phantom) and €4299 (Shadow) with availability from March and February 2021 respectively.  
LeMond Release Prolog Photos
We have
previously featured
advance info about forthcoming
LeMond carbon framed e-bikes.
They have been in touch with the first photos of the Prolog model in advance of February '21 deliveries. LeMond say 'This initial photoset highlights the super-clean design of the bike with its hidden internal battery, svelte rear hub motor, fully-integrated LED lighting and hidden cabling.'
Crow Teaser Info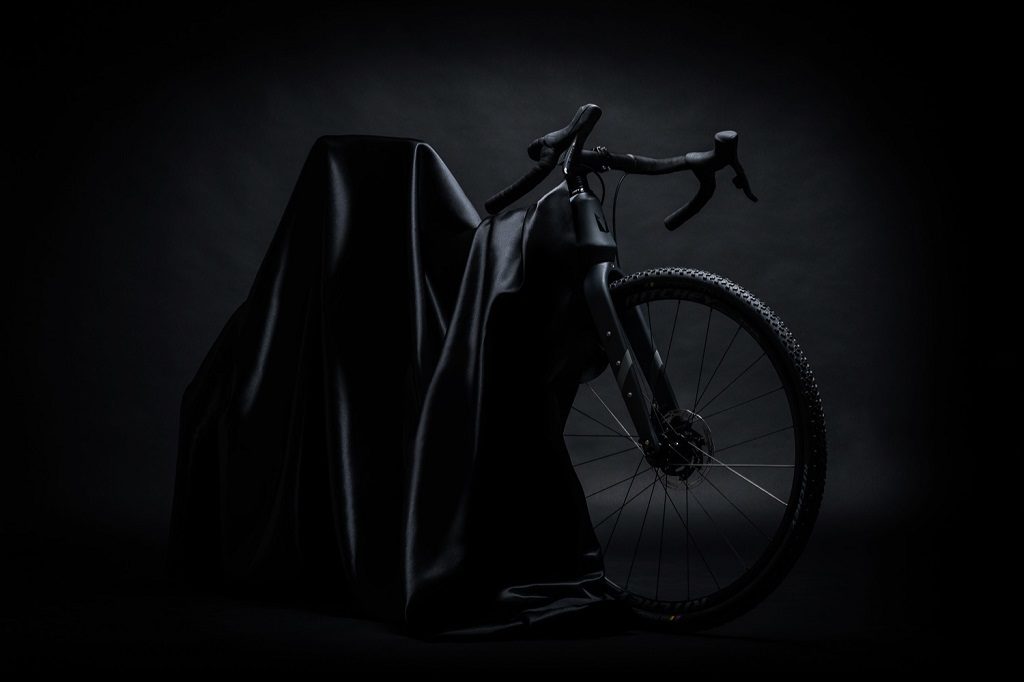 Crow are a brand based in Spain and the US and have just released 'teaser information on their debut e-bike model which they describe as 'a high-end carbon gravel eBike designed for riders of all skills.' Details are scant at the minute with Crow revealing 'All Crow bikes come equipped with carbon fiber forks, proven top-of-the-line components from Shimano, SRAM and Ritchey, and hydraulic disc brakes for exceptional stopping power.'
Link to the forthcoming IndieGoGo campaign here.
Swytch's New Pedal Sensor
Whilst many retrofit kits offer 'easy fitting' the reality can often be rather different, especially if the bike you want to fit the kit to is of a slightly non-standard design. The Swytch retrofit kit from the UK is certainly one of the easiest to fit and it just got easier with the introduction of their new Universal Pedal Sensor.
According to Swytch their previous pedal sensor was a standard off-the-shelf sensor that some customers couldn't fit onto their bikes, particularly designs with external bearing bottom brackets. Swytch asked 1000 customers to send in photos of their bikes so that they could make a custom, universal design. After five months development and testing they have now launched the Universal Pedal Sensor. It has a rubber articulated arm that is able to mount to the back of any pedal arm model.
There is also a Brompton specific Swytch kit with its own redesigned pedal sensor.
Accessories
Sena Smart Mountain Bike Helmets
Sena specialise in 'smart' helmets for a range of outdoor and industrial activities and have just released tow mtb specific helmets that allow you to talk from helmet to helmet or to take a hands-free call from your smartphone.
Sena say 'Developed for the trail, both the M1 and M1 EVO smart communications mountain bike helmets feature seamlessly integrated tech to keep riding groups connected. Talk from helmet to helmet without the need for cell connection, or pair your smartphone to listen to music, GPS, and more through the helmet's built-in recessed speakers. Sena is continuing it's innovative smart helmet line with the M1 and M1 EVO after the success of the R1 and R1 EVO road cycling helmets, which also feature Sena's unique communication platforms.'
[youtube https://www.youtube.com/watch?v=EtBeWDzyka0&w=942&h=530]
Infrastructure
Secure Storage In the Spotlight
A couple of stories in the news this week highlight the importance of secure storage to ebikers and cyclists.
Bike Europe report that French start-up La Ruche à Vélos ('bikehive' in English) recently debuted their automated bike parking concept, intended for cities and real estate developers.
The problem?  'There was a lack of space in the cities and not a lot of secure parking offered," according to Antoine Cochou, the CMO of La Ruche à Vélos.
The solution?  La Ruche à Vélos automated city installation – "There is an entrance hall which opens and the cyclist puts his bike on a rail with a stopper to block it. Then, the door closes and the system checks if there is nobody inside for more security. When it's done, the bike is taken and put in the parking area," said Antoine Cochou. The deposit and the collection is said to last less than 30 seconds. Sounds intriguing!
Meanwhile Belgian firm Street Waves have developed the HAVN, described by the UK's ebiketips as 'a parking rack where you can recharge your e-bike. Street Waves' HAVN parking locker is also designed so that you can stash a bunch of your stuff in it – like your helmet'.
[youtube https://www.youtube.com/watch?v=mQRrZc5-hWU&w=1109&h=624]
Get Inspired
Endura Says it Will Bypas Carbon Credit Market for True Sustainability
Endura specialise in manufacturing cycle clothing and helmets and are also now aiming to become carbon negative by 2024.
Endura say they will do this partly with the help of their One Million Trees initiative, launched at the start of 2020 by which they committed to planting one million trees annually for the next ten years to 'ultimately eliminate the brand's carbon footprint.'
Endura say that with the help of their reforestation partners in Mozambique, the first year's target was exceeded by 30%, with more than 1.3 million mangroves planted in the Maputo Bay area and plans to start planting in Scotland soon.
Endura pointed out they aim to avoid the dubious practises of some carbon offset companies by being more directly involved in their scheme. They reference this article by Bloomberg which shows how details how a carbon offset company, GreenTrees, says it pays landowners to convert their croplands to forests, tallies the planet-warming carbon absorbed by those trees, and then sells credit for the carbon reductions to big corporations that want to offset their own greenhouse gas emissions. In actual fact they are often claiming carbon credits for existing woodland.
[youtube https://www.youtube.com/watch?v=2MMi7sV89JY&w=942&h=530]
Light electric Vehicle Corner
Aptera Motors Accepting Orders
'In typical vehicle you use over 60% of your fuel just pushing the air out of the way (at highway speeds)' says Aptera's Chris Anthony.
Their answer to this inefficiency is the Aperta light electric vehicle that features a composite monocoque chassis, bodywork integrated solar panels and choice of battery sizes from 25KWh to 100KWh.
Whilst clearly not an e-bike it is certainly interesting technology, perhaps with lessons that could be applied to the emerging genre of 'e-bike cars', several of which EBR has featured recently (including the German Bio Hybrid, the EAV and the City Q).
Aptera pricing is between $25,900 to $46,900 depending on range and options. Up until now LEV production has been hampered by a lack of economies of scale but Aptera believe advances in 3D printing have come of age and will enable them to change the rules of the game. Aptera say it is working to deliver its first production vehicles 'before the end of 2021' adding 'We will then look to scale production to a rate of 10,000 vehicles a year by the end of 2022.'
More on the company background and claims for the Aptera at the excellent Electroheads.
[youtube https://www.youtube.com/watch?v=HNjUdTJjiNk&w=1300&h=731]
eBike Biz
Security Marking Now Compulsory on French Bikes and eBikes
This article from Bike Europe highlights a staggering bike theft statistic:
'With around 400,000 bicycles stolen each year, France is one of the worst countries in Europe for bicycle theft. Even if 100,000 units are found by the police authorities, figures show that barely 7,000 bikes are returned to their owners. A situation that can be explained by a lack of identification.'
The hoped-for solution? From January 1st 2021 all new bicycles sold by dealers must be marked with a 10-character code which uses the Bicycode model developed by the Federation of Bicycle Users (Fub). Each bicycle will have a centrally stored digital file containing information and will be accessible by licensed professionals and law enforcement.
The database will also contain personal data collected during the purchase (first and last name, company name, phone number and email address), and a description of the bike. Optional data additions include postal address, date of birth of the owner, bike serial number and drive system serial number or battery serial number.
Kitzuma Cycling Logistics Now Going Coast to Coast
Kitzuma Cycling Logistics Goes National with Coast-to-Coast Shipping
Kitzuma pick up bikes at the source and deliver them over-the-road directly to the consumer, whether you're a brand, individual, local cycling club or team, or retailer. They can also provide logistical support for your demo event, including basic mechanic services if requested. Their specially equipped vans allow each bike to be individually racked and covered. They say 'We guarantee our customer's bikes will arrive in perfect condition every time, on schedule, and immediately ready to ride!'
They have been in touch to tell us that  'Only a few months after their official launch – and well ahead of schedule due to high demand – Kitzuma Cycling Logistics will begin offering national coverage on January 25th with its fully-built, ready-to-ride bike shipping service.'
After operating a successful pilot program in the eastern half of the country with a major multi-brand bike group, they'll begin shipping nationwide next week with that client. Another new client, a renowned bike brand based in Utah, is currently under a pilot program that will go national as well. On January 25th they'll open national service to other potential clients across the country.
While delivering east of the Rockies over the last few months, much of that around the Southeast, where they're headquartered, they've been steadily building the framework for a hub-and-spoke-based national network, and they're ready to roll it out. A handful of major hubs spread across the country, working in conjunction with regional hubs that will 'spoke' out from there, will give Kitzuma efficient access nationwide.
Insync Bikes Reports 200% Sales Increase in 2020
LEVA-EU report that 'LEVA-EU member Insync bikes is reporting a 200% sales increase on the previous year. The brand sold more than 50,000 bikes in retail in the year to November 2020. Insync Manchester will now grow in staff to reflect the sales expansion, leading up to a new range of e-bikes for the UK and European market.
Insync's head of business Gopal Krishan said electric women's hybrid and mountain bikes and children's bikes in the affordable range of £350-£500 experienced unprecedented levels of demand and the business is now looking to expand its offering.
Stay tuned for more e-bike news and reviews and thanks for reading!
-Rich
Reader Interactions