eBike News: Porsche eMTB, Unique eFolder, Police eBikes, Small Mid-Drive, eTrike Rides, & More! [VIDEOS]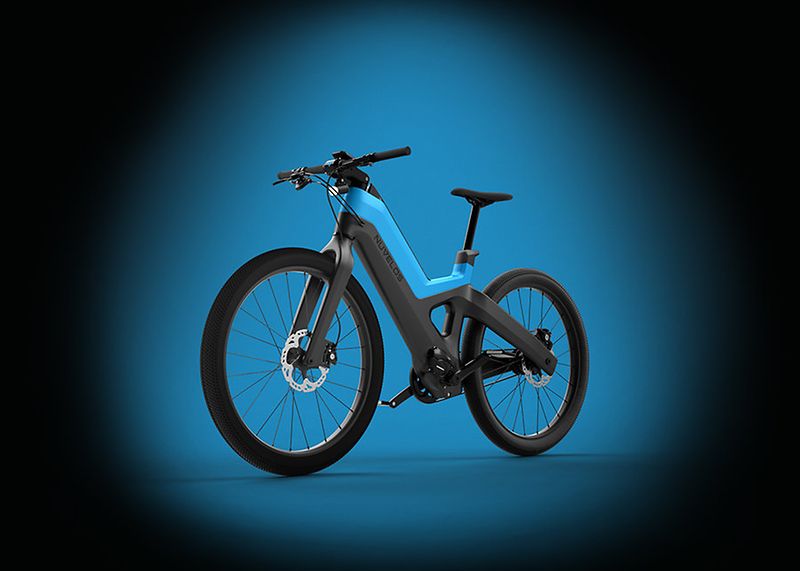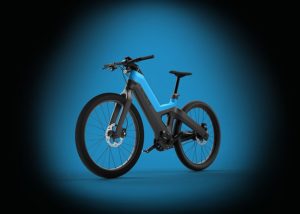 In this week's eBike news roundup:
Sivrac's Unique eFolding Bike
Injection Molded eBikes from Rehau
Porsche's New eMTB
Super Small Nidec Mid Drive
Police eBikes for Fast Response
eBike Inspired Map & eBike Insurance
eBike Trips for Seniors in Washington State
Micromobility and eBike Share News
And Much More!
New eBikes & eBike Systems
Sivrac Unique eFolder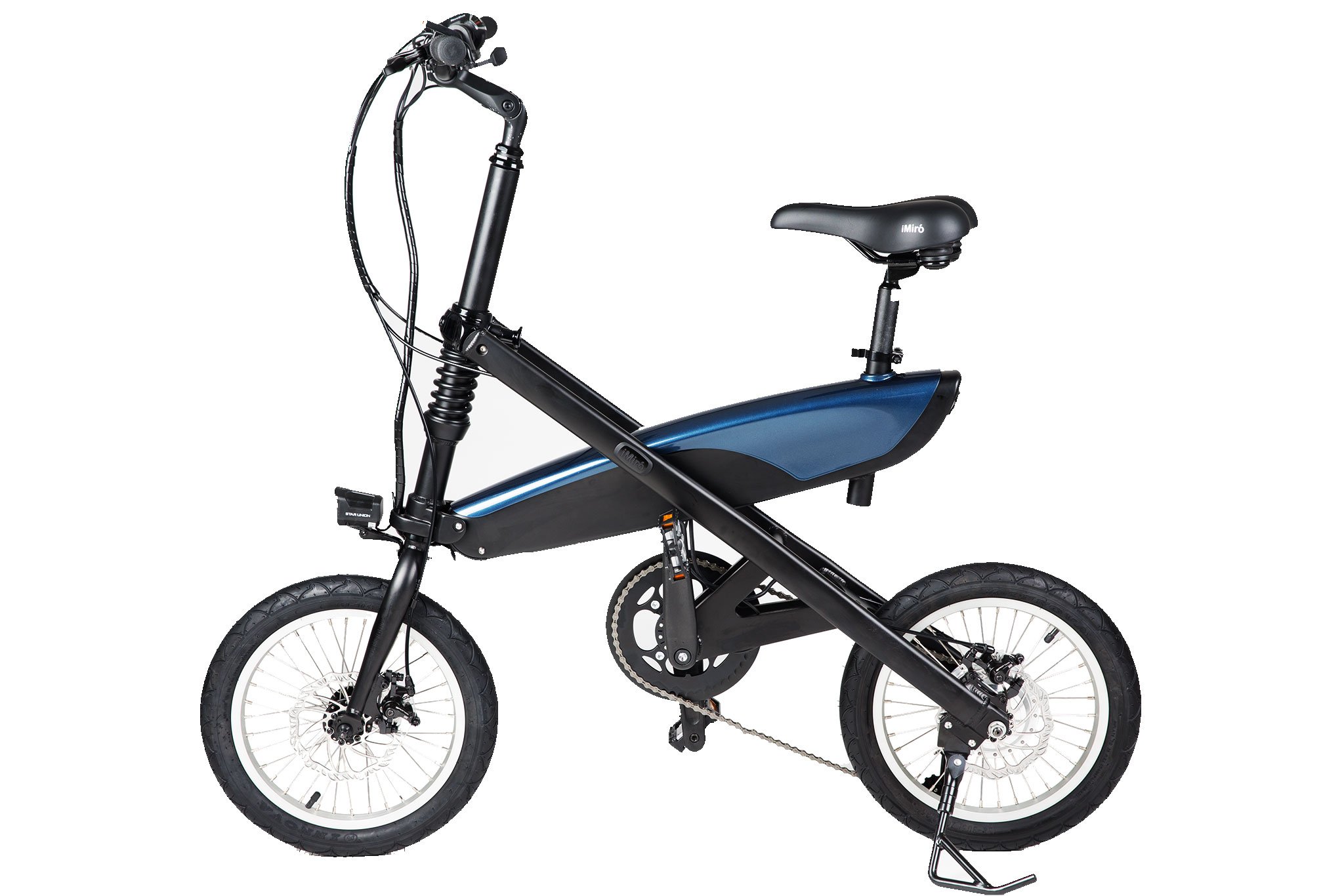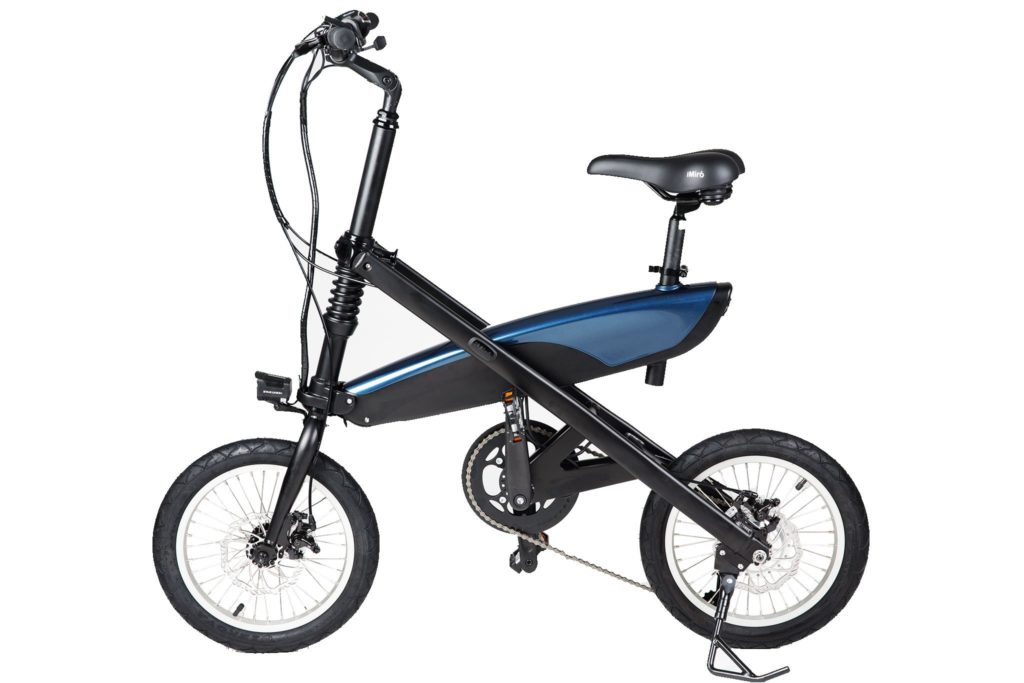 Sivrac's distinctive looking e-folder is set to launch this September. US-based iMiró describe it as having a 'patented X-frame (that) features a folding point at the center of the frame which guarantees rigidity. To quickly fold the bicycle, simply pull the folding knob to lift the frame.'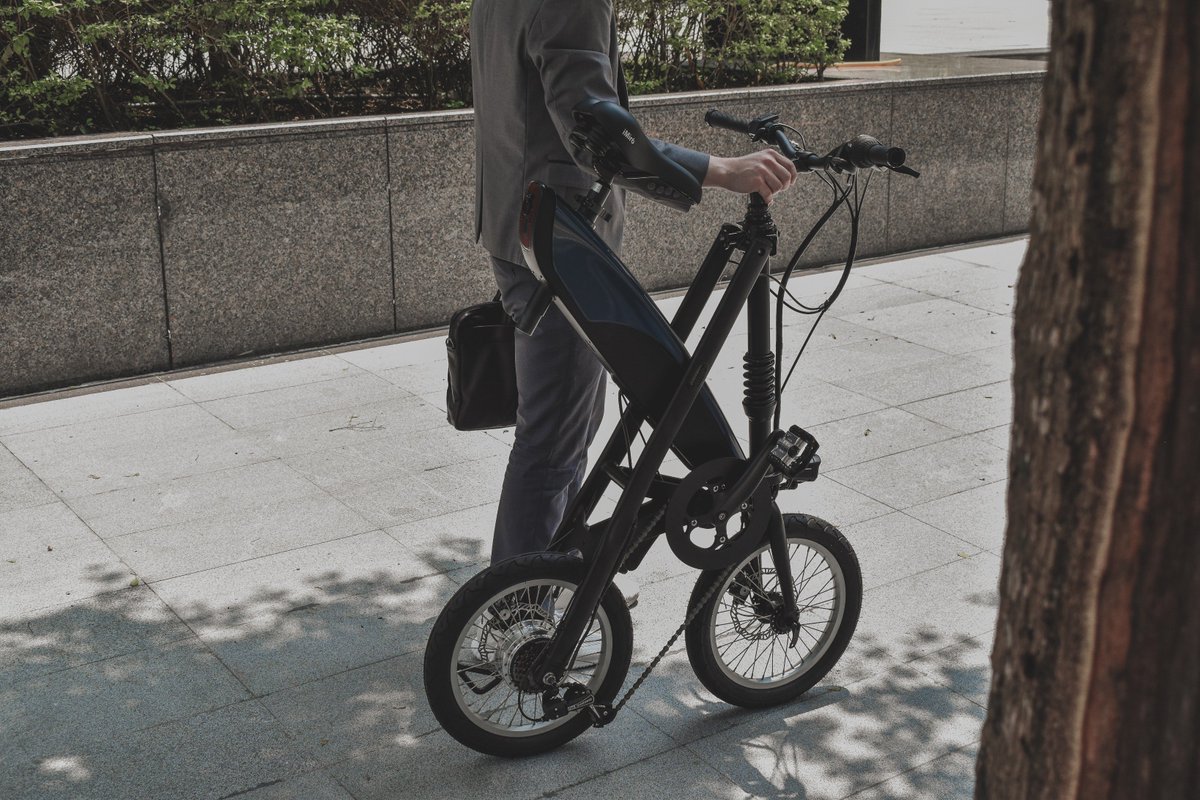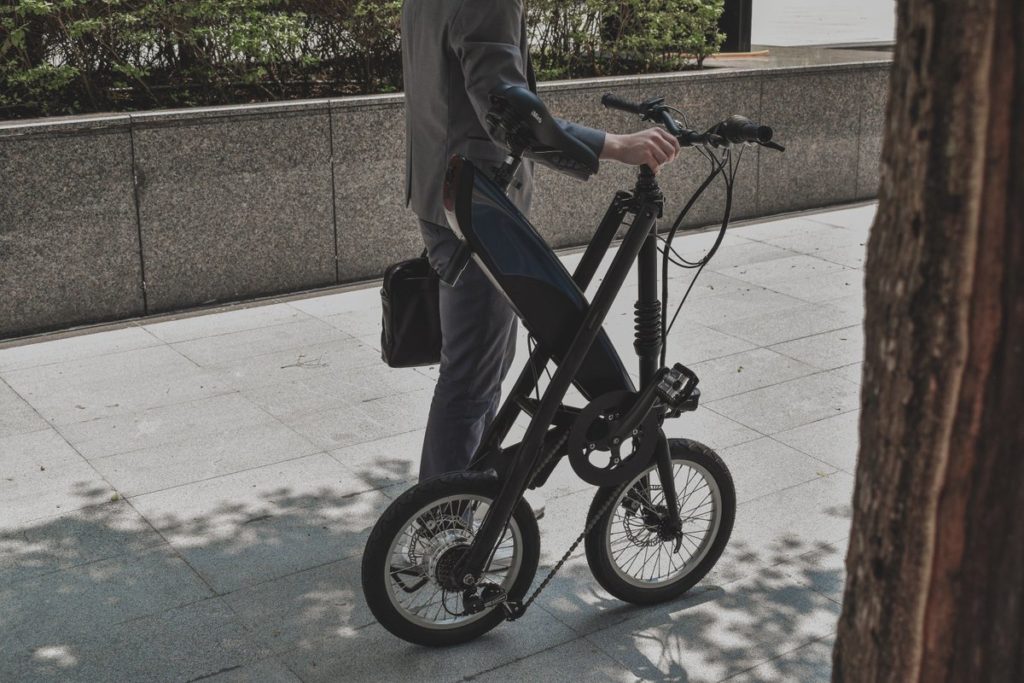 Other interesting features include frame integral battery, a very small looking rear hub motor and bluetooth handlebar display/control unit. It has a six speed derailleur and the claimed weight is 48.5 pounds (22kg).
The website also says a Kickstarter campaign is coming soon.
Rehau Injection Molded Frames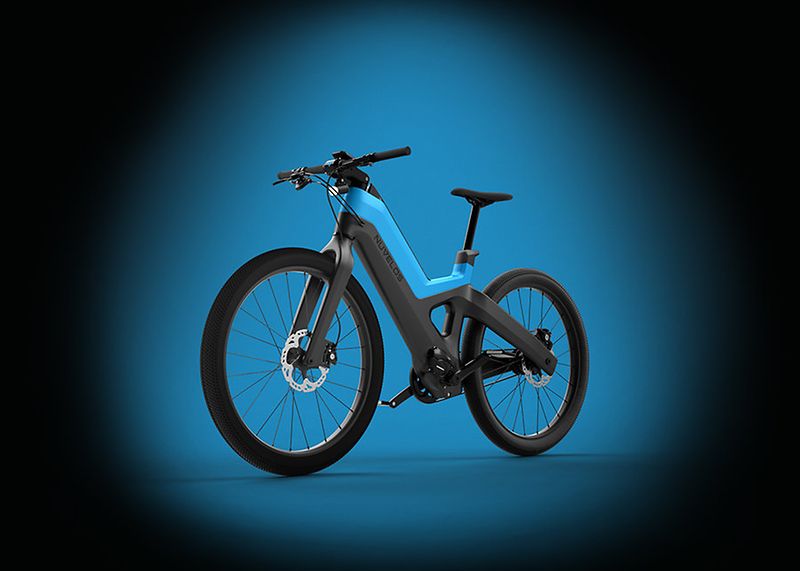 Rehau is a major German manufacturer making bodywork parts for cars. In 2013 it launched its e-bike project, through which the billion-dollar polymer specialist developed advanced composite body's for e-bikes.
Bike Europe reports that it is now making these available directly to consumers under the Nuvelos brand name.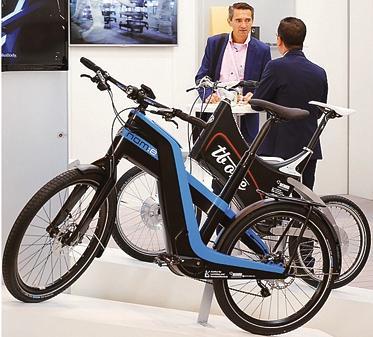 The Nuvelos website gives the spec as 27.5-inch tires and 504 watt/h battery and Shimano Steps motor.
Of course, the unique part is the frame consisting of 'two injection-molded support channels that are joined together to create a stable structure. This hollow structure, which houses the battery, cable and motor, has an innovative, planar design and is resistant to deformation.'
Bike Europe quotes the weight of the frame at 7 pounds (3.2kg) and says it is 100% recycleable.
Porsche eBike X+

A rather low key launch means you might still have time to snap up one of 250 limited edition Porsche e-mtbs. Porsche's German language launch page can be found here and there is a longer English language article here.
New Super Small Nidec Mid Drive
Bike Europe report that Japanese based Nidec have launched a 5.5 pound (2.5kg) mid-drive system aimed at road, compact and folding e-bikes.
Sensors for torque, cadence, angle and speed are all integrated. With a maximum support of 25 km/h the 36 V motor has an average output of 100W and maximum of 350 plus maximum torque of 25Nm.
E-bike Accessories
New Cycle Map Aimed at E-bikers
This blog post details how the new waterproof, GPX friendly South Pennines & Peak District Off Road Cycle Map, is ideal for electric bikers wanting to venture off-road, whatever their level. It was also researched entirely using e-bikes.
It features part of the Peak District National Park, one of the most popular National Parks in the UK with 13.25 million visitors every year, it is a mecca for cyclists and e-bikers.
Insurance for E-bikes
This comparison type service from Insurance 4 Ebikes is now available in the UK. As well as insuring against theft you can cover for things like damage caused by you as a third party on the bike, European travel, competitive use and much more.
Get Inspired
Pullyaps' Senior Services Goes E-bike
The News Tribune has this truly good news story about how the city of Puyallup in Washington state is running two volunteer staffed pedal-cab bikes to provide senior citizens a chance to get out and about.
'Trained volunteers are expected to take up to two seniors at a time to get ice cream or lunch at a local restaurant or maybe to tour local trails' said Puyallup's Park and Recreation director Sarah Harris.
Puyallup was named one of the nation's ten Age-Friendly communities by the AARP in 2016. With safe streets, sidewalks, accessible buildings, intergenerational activities, and inclusive housing options, the East Pierce County city is adding more senior-friendly amenities.
There is clearly a lot of care and consideration involved in the choice of bikes; a more rickshaw-style design with the carriage behind the person doing the pedaling would have cost less than $5,000 each (the chosen models cost several thousand dollars more), but Mayor John Palmer said he wanted the seniors in front of the person pedaling so they'd have a clear view.
The bikes themselves come from Copenhagen-based Trio Bikes and are an intriguing design, with very comfortable looking bench seats in front of the rider.
eMTB Racing Could get Serious in the US
VeloNews recently interviewed Ned Overend, 'mountain biking's first official world champion.'
This article includes details of his support for an e-mtb racing category and how, over time and after seeing e-bike growth in Europe, he has become an e-bike advocate, overcoming initial scepticism. Perhaps most interesting of all is his view of how serious the category will get as it grows…
'any time there's world championship stripes on the line, people will be serious. And there are serious guys already who are racing on e-bikes.'
Naples PD Think New E-bikes Could Mean Safer Quicker Police Response
This Wink news video report shows how Naples PD are testing a Pedego e-bike in the hope it 'will save lives'.
Currently the police use regular bikes but they hope the e-bike will help officers get to emergency situations in a calmer and better state of mind. The PD are looking at purchasing 3 more of the e-bikes, funding permitting.
Really? E-bike Stat Corner
65% of UK Public Didn't Know You Have to Pedal…
If it really does reflect reality this Cycling Industry News report shows what a large public education task the e-bike industry in the UK faces….
'The scale of the education challenge facing the cycling industry around electric bikes had been laid bare by new research from Halfords.
The study found that the majority of the public do not understand the most basic aspects of an electric bike, with 65% unaware that e-bikes require the rider to pedal (perhaps having been confused by the 'e-bikes are cheating' line).'
In addition the research also showed the level of other mistaken beliefs about e-bikes:
20% think insurance is required for e-bikes
43% are unsure if e-bike riders need to pay "road tax" (eg Vehicle Excise Duty, which is based on CO2 emissions)
37% think e-bikes need a charging point
Infrastructure and Cycling Policy
Tyne Cycle Tunnel Now Open
The Tyne Pedestrian and Cycle tunnels are now officially open again after a very lengthy multi-million pound refit. If looks a great ride if you are in the Newcastle area of the UK…
Future E-Tech
Is it a Bird? Is it a Plane? No it's a Flying Car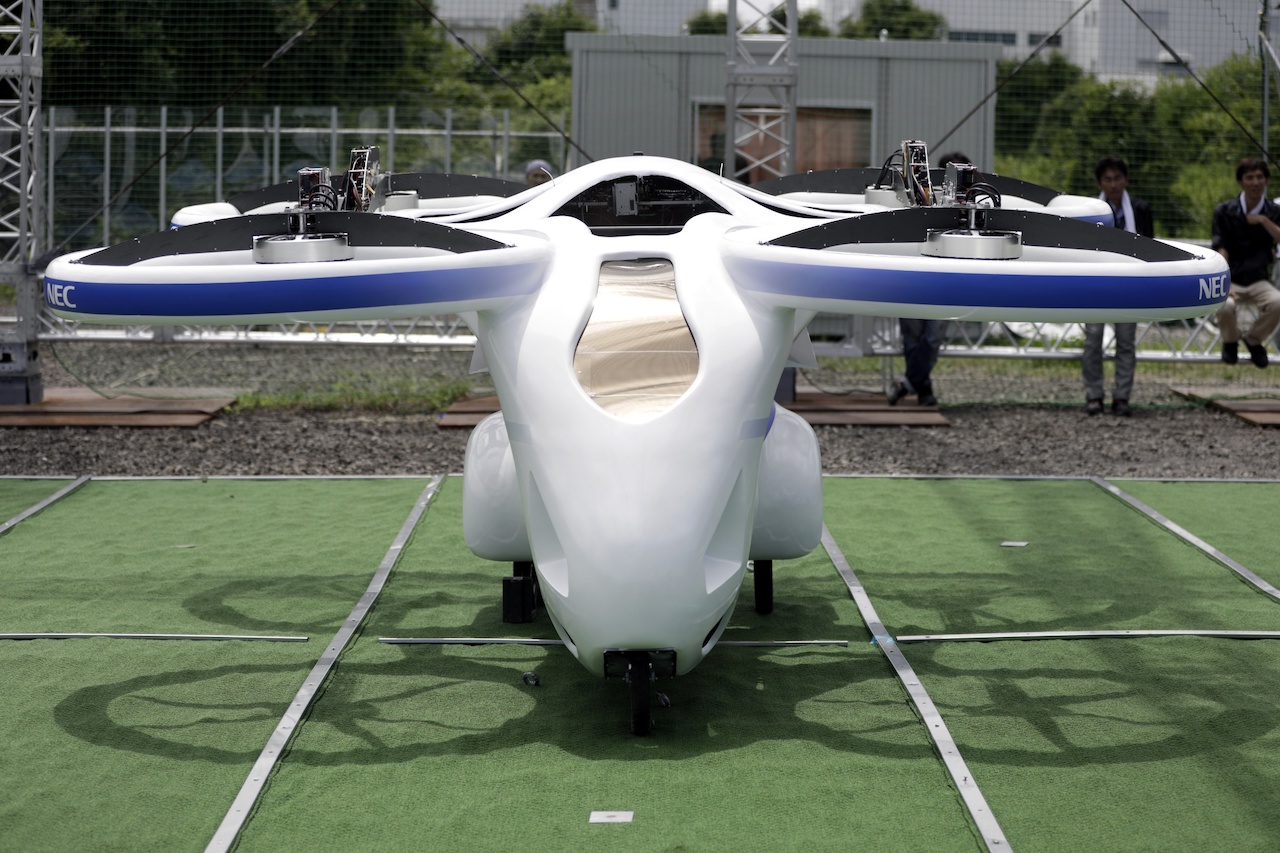 Flying electric cars are now firmly on the tech future menu according to this Bloomberg report. 'Made by NEC Corp., the vehicle is essentially a large drone with four propellers that's capable of carrying people. The Japanese electronics maker demonstrated the machine, flying without a passenger, at a Tokyo suburb on Monday. Powered by a battery, it rose briefly to about 3 meters (10 ft.) above the ground before settling down again.'
It may seem a little implausible on the evidence of this very brief controlled demo, but apparently 'Japan's government wants the country to become a leader in flying cars after missing out on advancements in technology such as electric cars and ride-hailing services. The country's technological roadmap calls for shipping goods by flying cars by around 2023 and letting people ride in flying cars in cities by the 2030s.'!
E-micromobility
Audi's New E-kickscooter
Electrive reports that 'Audi is presenting a four-wheel electric scooter concept that combines the positive characteristics of electric pedal scooters and skateboards. The collapsible Audi e-tron scooter is scheduled to go into production at the end of 2020.'
The article adds 'The e-tron scooter meets the requirements for very small electric vehicles. From the end of 2020, it is planned to sell it to private customers for "around 2,000 euros", but Audi is also investigating its use in fleets as an alternative.'
Is it the End of the Road for Dockless in the UK?
This Guardian article asks the above question as it documents the rise and apparent decline of dockless bike share in the UK; 'New data gathered by Oliver O'Brien, an academic at UCL's Consumer Data Research Centre, shows that the four major dockless operators covered an area of 617 sq km during the peak competition period in July 2018. Of those four, only Mobike remains, and its operating areas have shrunk to a total of around 37sq km. Yobike operates a smaller dockless scheme in Bristol and Southampton which is not captured in the data.'
News on bike and e-bike share elsewhere in the UK is mixed, but with plenty of encouraging news in there.
This report details how the Brighton bike share scheme is Britain's most popular outside London whilst Exeter's longstanding CoBikes e-bike share scheme, run by German company Nextbike, is being treated to a major upgrade and expansion.
This local media report tells us that a new dockless electronic bike sharing service is expected to be rolled out across the Richmond area of Greater London. The number of e-bikes to be deployed and designated parking bays are to yet to be revealed but it is hoped the scheme will build on the success of a pilot project from last year which saw 6,000 trips made on 200 share bikes in the Richmond borough.
There are clouds on the UK and even the US bike-share horizon though.
EbikesDerby, once self-proclaimed largest e-bike share system in the UK, has closed for good citing vandalism. In the US Lyft has announced it is temporarily making its fleet of Bay Wheels e-bikes unavailable while it investigates and updates battery technology in the wake of two bike batteries catching fire. There have been suggestions it may have been due to vandalism but there is as yet no definitive answer. The e-bikes will be pulled from San Francisco, Oakland, and San Jose.
E-bike Law and Standards
New Euro E-bike Testing Regime
With new stricter e-bike standards in the EU, Bike Europe reports that 'DEKRA, the German testing and experts organization, has expanded its range of services targeted to electric two-wheel mobility. A new electromagnetic compatibility (EMC) laboratory and battery test facilities based in Stuttgart are opened. It's to meet growing demand caused by the recent changes in the legal status of e-bikes. Compliance of 25km/h e-bikes with the Machinery Directive and EN 15194 is now a legal obligation.'
E-bike Biz
US E-bike Sales Trends Analysed
Cycling Industry News reports that 'Data from the US supplier group BPSA's "E-Bike Summit" in March shows a sevenfold increase in ebike units from January 2017 to July 2018, followed by a sharp drop as US tariffs on Chinese goods took effect. Nonetheless, numbers for January 2019 show some recovery and are expected to continue, despite higher pricing as the tariffs take effect.'
So e-bike sales, though affected by Trump's tariffs, are still flourishing according to these stats.
Stay tuned for more e-bike news and reviews and thanks for reading!
-Richard
P.S. Don't forget to join the Electric Bike Report community for updates from the electric bike world, plus ebike riding and maintenance tips!
Reader Interactions