Ebike News: NCM Euro-style comes to US, Eunorau Details and Much More!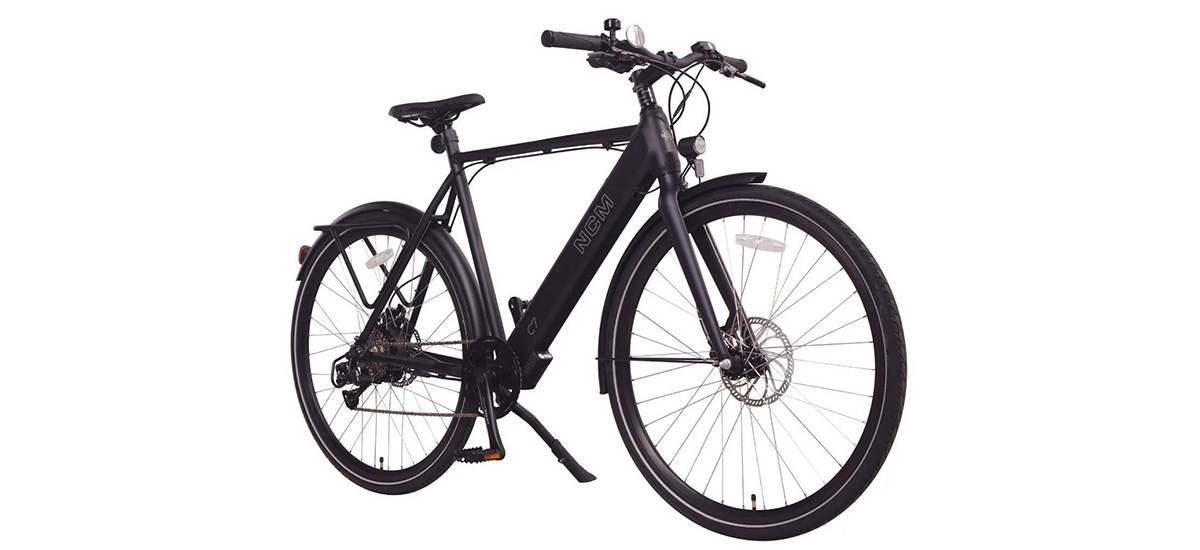 Whilst e-bike prices have been rising across virtually all newly announced models, it's nice to be able to report a string of new e-bikes that are still relatively affordable and offer great value for money.
First off are a pair of low key but elegant commuters from Germany's NCM with $1199 and $1599 price tags – which may not sound that much of a bargain until you realise these are torque sensing e-bikes – torque sensing being a feature usually found on more expensive models. And setting the price bar even lower (in a good way) is the Eunorau – not only does this have torque sensing, it has a mid drive and a crowdfunding price of $1199. Wow! Lastly, two very competitively priced Aventon models, the Pace 350 and 500 are back for 2022 with genuine improvements, not just a new paint job or other cosmetic changes (as can be the way with new model years) making them even better value. So, OK, prices may be going up in general terms, but there are still great e-bike bargains to be had.
In this week's e-bike news:
Aventon Pace 350 and 500 upgrades for 2022

NCM bring two Euro style electric commuting bikes to the US

Eunorau D6 – the super affordable mid-drive is now crowdfunding

You can now hire electric Birdbikes in Cleveland

Tesla autonomous mishap stresses need for protected cycle lanes

Euro roundup with new e-bikes from Raleigh, Ampler and Buzzbikes
AVENTON UPDATES POPULAR PACE MODEL FOR 2022
The Aventon Pace 350 and Pace 500 are well-established and popular commuter models that sit in the middle of Aventon's range and now get a 2022 update with improved batteries and new features – without a huge price hike.
The new integrated battery pack is removable and there are now integrated headlights and taillights. There's also a new color LCD screen and a new app. Here' a more detailed summary of the spec of each bike:
The Pace 350 has a 350W rear geared hub motor with a 416Wh battery, and a top speed of 20 mph (32 km/h) on throttle and pedal assist. There are also 7-speed derailleur gears and mechanical disc brakes. Stated weight is 49lbs / 22.2 kg and it comes in step-over and step-thru frame options. RRP is $1399.
The Pace 500 has a 500W geared rear hub motor with a 28 mph max pedelec speed and 20mph max throttle speed and a bigger 614Wh battery. It runs with 8 derailleur gears and hydraulic disk brakes. Stated weight is 52lbs / 23.6 kg and it also comes in step-over and step-thru designs. RRP is $1699.
You can see how impressed we were with the news Pace 500 step-thru here and check out the video below.
NCM'S NEW EURO-INSPIRED COMMUTER E-BIKES
NCM began life in Hannover, Germany in 2014 and now they are coming to the US, with their new C5 and C7 e-bikes. The C5 is a single-speed and the C7 an 8-speed, and both offer torque-based pedal-assist power combined with sleek, minimalist style and full racks and fenders for urban commuting and fitness riding.
Both models use a road-bike-inspired aluminum frame, featuring a comfortable, confidence-inspiring geometry, plus 700C wheels with wide tires and integrated front and rear lighting. Both are also powered by Das-Kit, which comprises a 350w geared rear hub motor using torque-sensing power delivery and both feature frame integrated batteries (432Wh and 504Wh respectively). They have a top pedal-assisted speed of 20mph (for a Class 1 rating).
The C5 is $1199 and the C7 C7 $1599 (though discounts can be had). Each of the bikes can be purchased directly through the Leon Cycle website or at their retail outlets in Seattle, Santa Monica, Vancouver and Montreal. For US sales inquiries potential dealers can email [email protected].
$1199 EUNORAU MID-DRIVE – MORE DETAILS AND NOW CROWDFUNDING
We have already carried a brief report on the Eunorau D6, possibly the best-priced mid-drive out there. It's now crowdfunding and more spec details have been revealed. Eunorau have successfully crowdfunded several e-bikes in the past.
The headline features claimed by the D6 looked good on paper, with an 40lb / 18kg weight and a 60Nm mid-drive. The mid-drive features both torque and cadence sensor and the removable frame integrated battery is rated at 360Wh.
Other spec includes hydraulic disc brakes, a choice of a Shimano 9 or 11 speed derailleur gearing, flat or drop bars, 700x28C road tires and a smartphone app.
There will be two frames sizes and four color options plus 20 mph and 15.5 mph versions to fit in with the law in most major markets.
BIRDBIKES GO ELECTRIC IN CLEVELAND
Cleveland.com reports that 'Bird e-bikes have arrived in Cleveland just in time to take advantage of the warmer weather. The company dropped off 100 of its pedal-assist, electric bikes on Cleveland streets this week, not quite doubling the total offering of shared e-bikes available for rent in the city.'
The article adds 'The Lime brand put 100 of its e-bikes in service in the city last summer and has since upped its total to almost 200, with plans to provide nearly 400 by summer, according to a company spokesman.'
STREETSBLOG PLEA FOR CONCRETE PROTECTION FOR CYCLISTS – PROMPTED BY TESLA 'MISHAP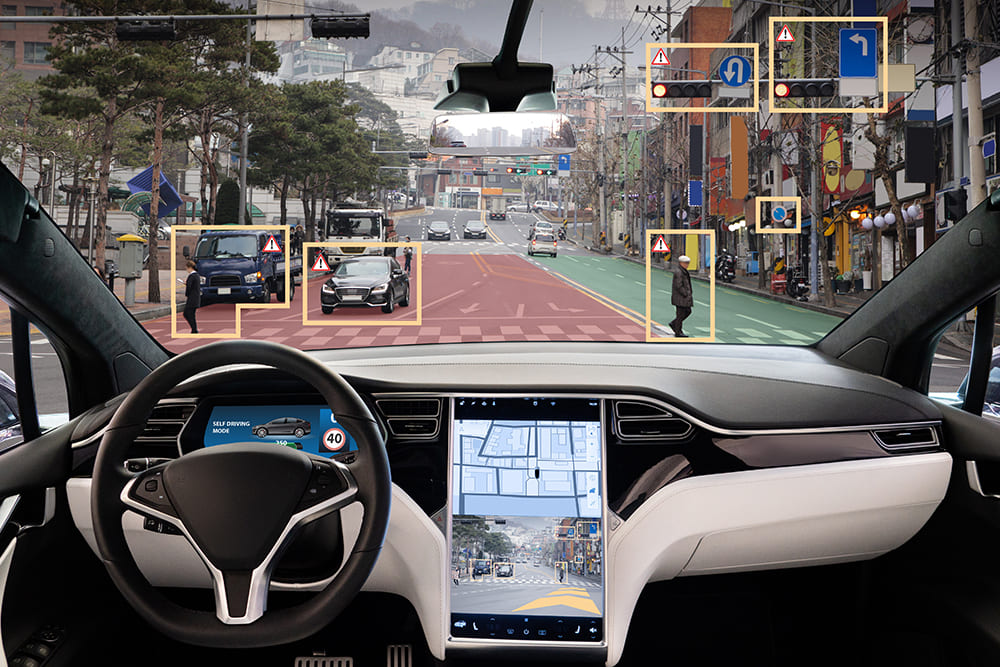 Streetsblog reports 'Tesla fired an employee after he posted a video of an autonomous car driving erratically and running down plastic bollards that are part of a bicycle safety project in San Jose….
Before angry Tesla drivers comment, this is not an article singling out Tesla for criticism; the article is really saying Streetsblog believes both vehicles and roads are not ready for fully autonomous vehicles and perhaps more importantly, cyclists need properly protected cycle lanes – concrete barriers rather than thin bollards – whatever kind of vehicles are out there.
EURO ROUNDUP
Estonian-based Ampler make lovely, lightweight e-bikes for breezing around the city and have recently added two new models to their lineup, the Axel and the Juna. These join existing models the Curt, Stout, and Stellar. The Ampler Juna and Axel are available now for €2,590 / £2,490.
Ampler now control their own production and have big plans for going carbon neutral and expanding across Europe, as they explain in this video, where they also give you a lowdon of the new models: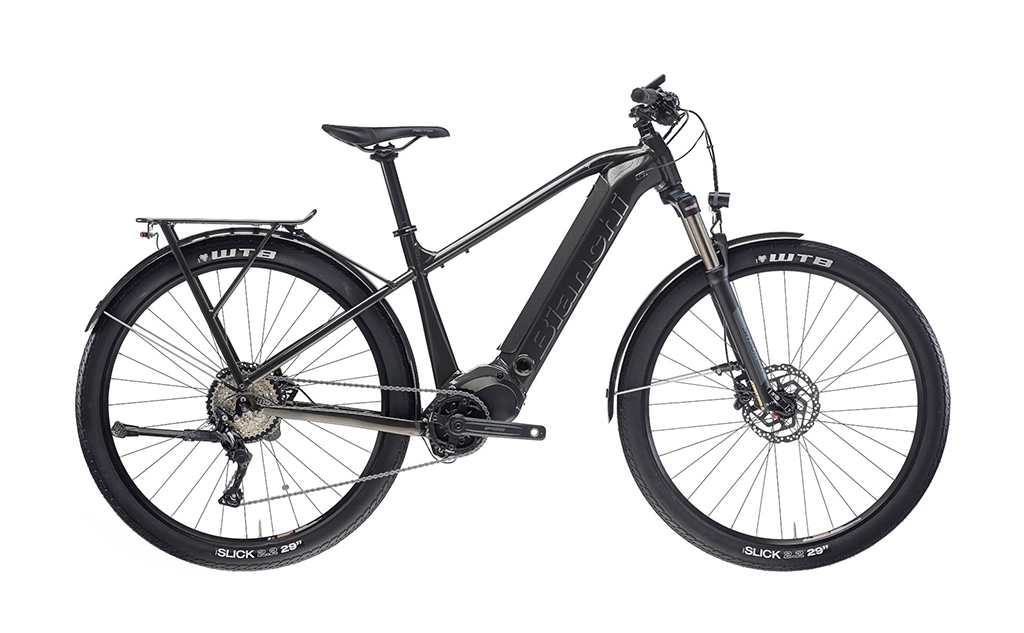 Premium Italian brand Bianchi has just released two new e-bikes built around Shimano's 250W E6100 mid-drive: the T-Tronik C-Type city bike and the T-Tronik T-Type touring bike.
Cycling Industry News reveals an update to Raleigh UK's popular line of e-bikes, Motus, with the introduction of in-frame Bosch PowerTube batteries. The mid-drive range will now start at £2,199 with the range topping Motus Grand Tour Hub at £2,799.
London's Buzzbike, has established itself by offering a subscription service for non-electric bikes but is about to offer an electric version according to the UK's Ebiketips.