eBike News: Light eFolder, New 2020 eBikes, Santa Barbara & Gibraltar Rides, & More! [VIDEOS]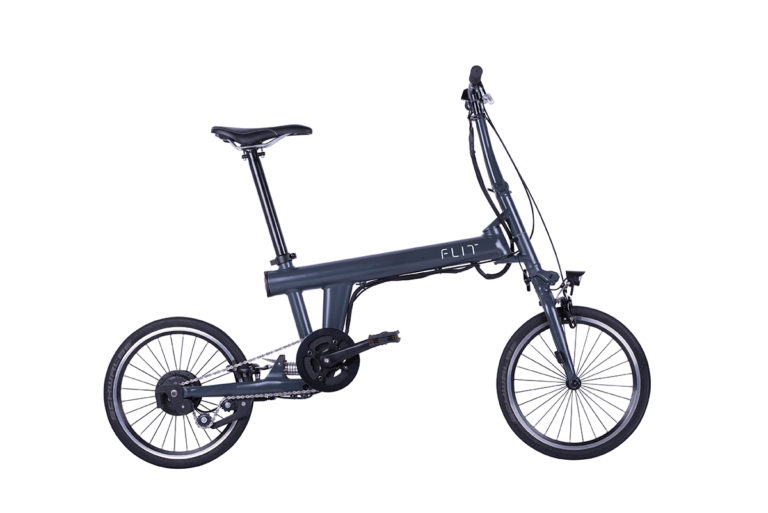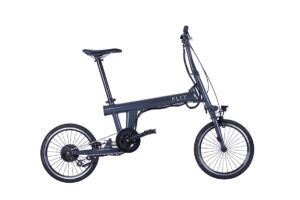 In this week's eBike news roundup:
Light FLIT-16 eFolder
TerraTrikes Bosch-powered Recumbents
New 2020 eBikes from Haibike, Montague & Flyer
Brose Drive S Mag Wins eMTB Test
Ride Santa Barbara 100 eBike Category
Explore Gibraltar by eBike
Plus the Latest eBike Business News
And More!
New eBikes & eBike Systems
FLIT-16 eFolding Bike off to a Flying Start on Kickstarter
This funky and interesting design of e-folder from Cambridge in the UK has launched on Kickstarter. Pricing starts at $1,800+.
At the time of writing it had already exceeded it's £25,000 funding goal by nearly two and half times.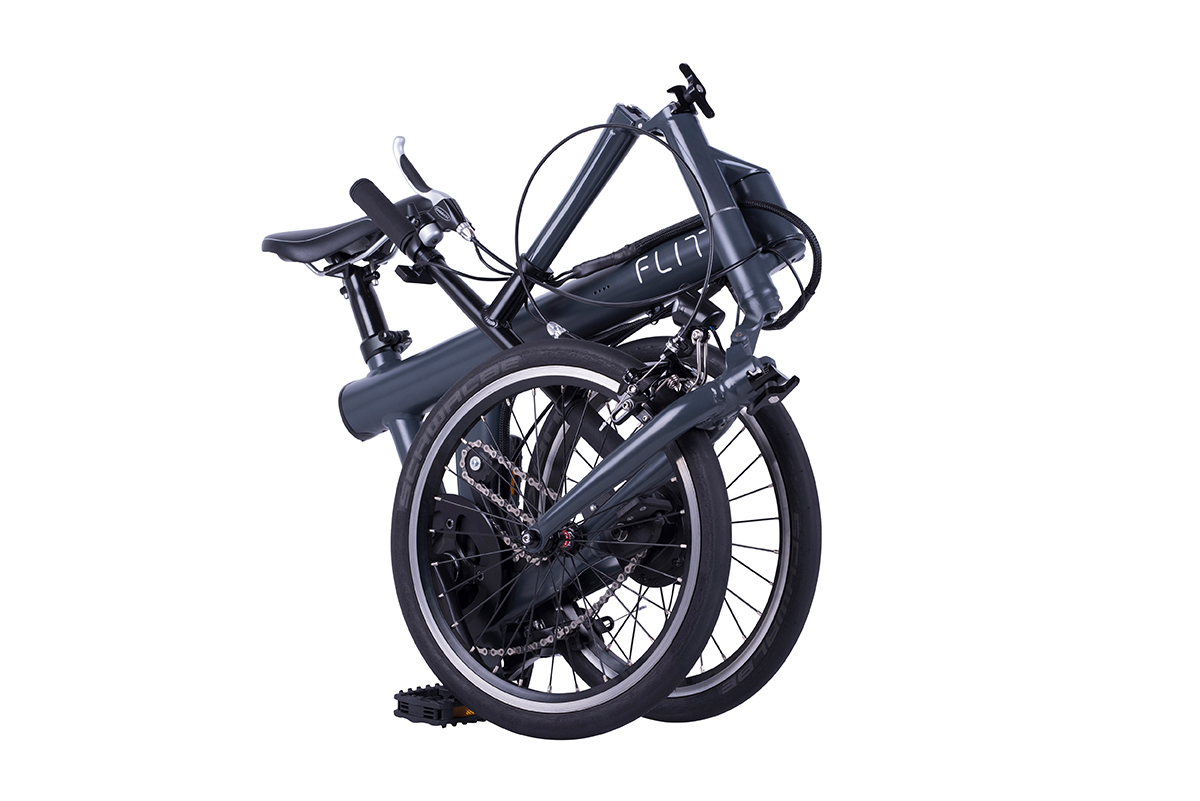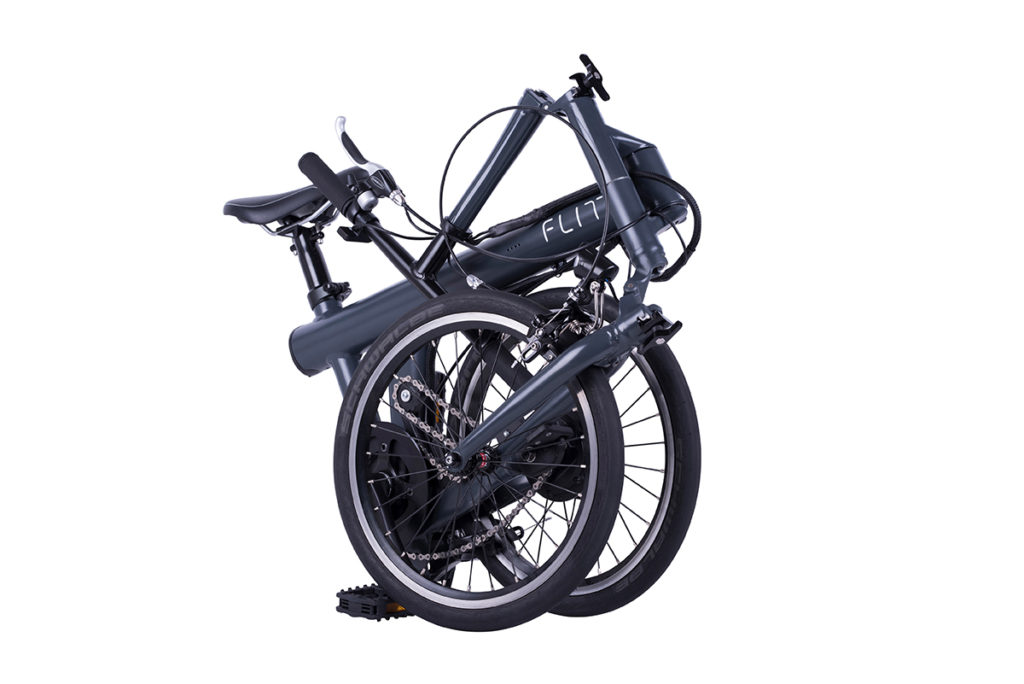 The design looks interesting; it has a claimed weight of 32 pounds 14.5kg and features a 'tri-fold' with both front and rear ends folding towards the mainframe to make a folded package with largest dimensions of 728mm x 632mm, which is pretty compact for an e-folder.
The 252Wh battery fits in the mainframe and can be removed for charging.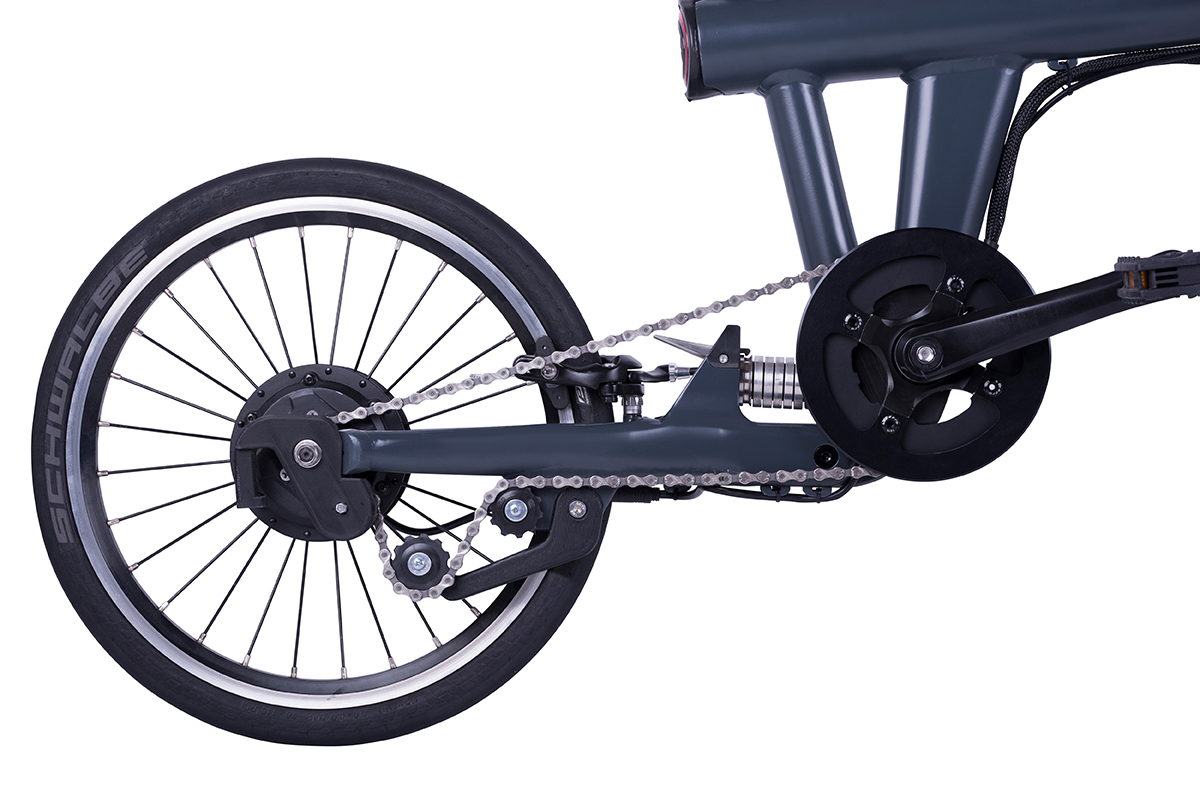 They have coupled 16" wheels that will help with small fold with a central suspension unit that smooths out the ride.
It's a single speed in its current iteration, with a dual-sided torque sensor and a small rear hub motor.
Get more technical insight with this video:
TerraTrikes Team Up with Bosch
US recumbent brand TerraTrikes claim to manufacture 'the world's most comfortable recumbent trikes'.
Recumbent and Tandem magazine just carried an article reporting that accredited dealers can now retrofit Bosch Active Line motors with bespoke boom and a 400Wh battery to electrify your Terra Trike. The article says the boost kit will retail for US$2499.
New Touring Specific E-bikes from Flyer
When long established Swiss e-bike manufacturer Swiss Flyer recently announced their new 2020 e-bikes the new Goroc range stood out as being a relatively unusual genre of mtb-inspired tourers, coming fully equipped with racks, lights and mudguards.
They blend Bosch and Panasonic mid-drives and hardtail and full-suspension specs in the four bike range and look a very attractive proposition for that long distance off-road tour, with dual battery options promising an end to any battery anxiety.
The Goroc4 and the Goroc2 will be available from specialist dealers from November 2019 – the Goroc4 from EUR 4799.00 (RRP) and the Goroc2 from EUR 3799.00 (RRP). The Goroc3 (RRP from EUR 5399.00) and the Goroc1 (RRP from EUR 4399.00) will be available from specialist dealers in spring 2020.
Haibike 2020 Range Unveiled
Reports state that Haibike 2020 e-bikes were revealed by parent company Accell at an industry event in Mainz, Germany.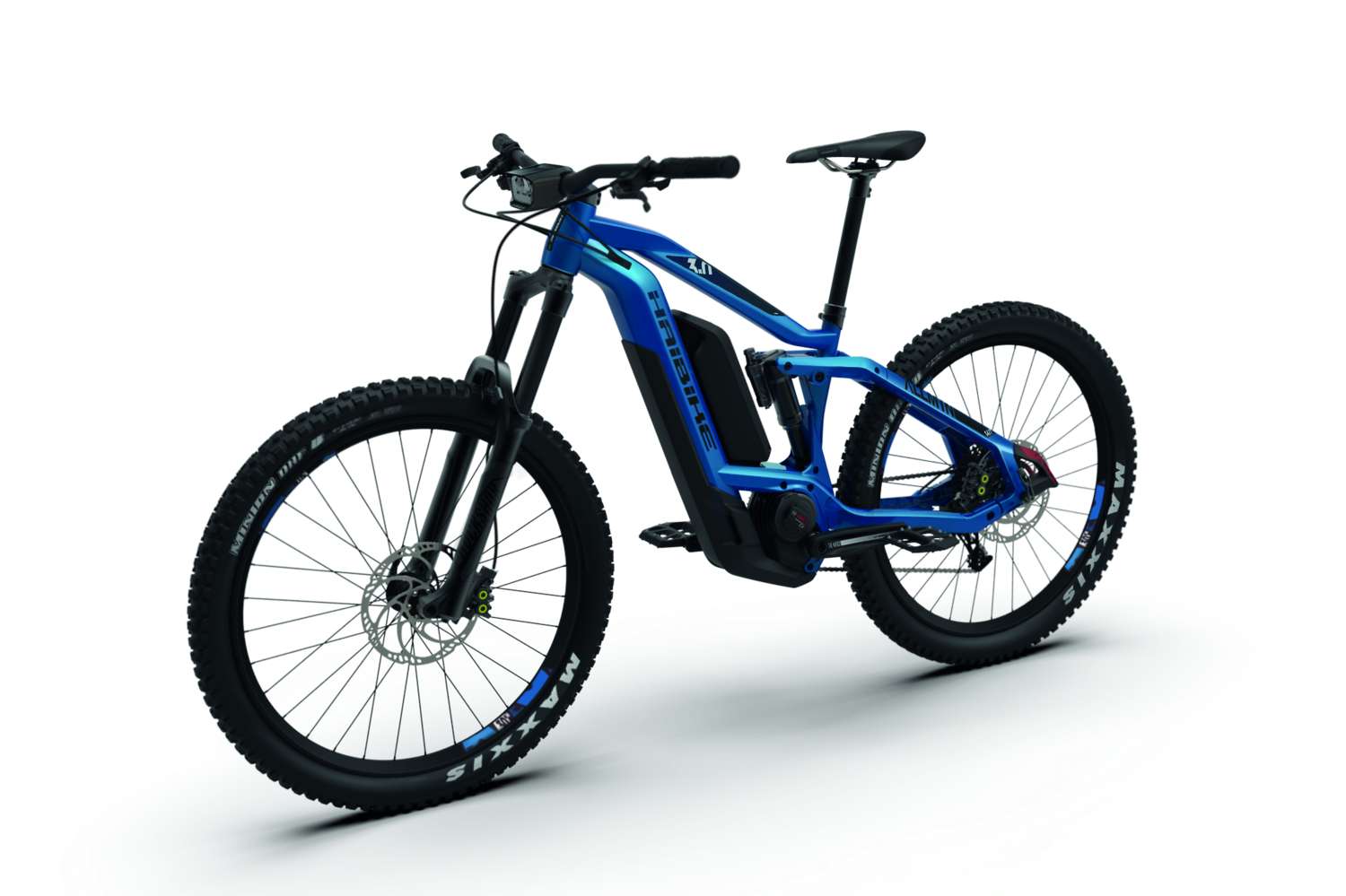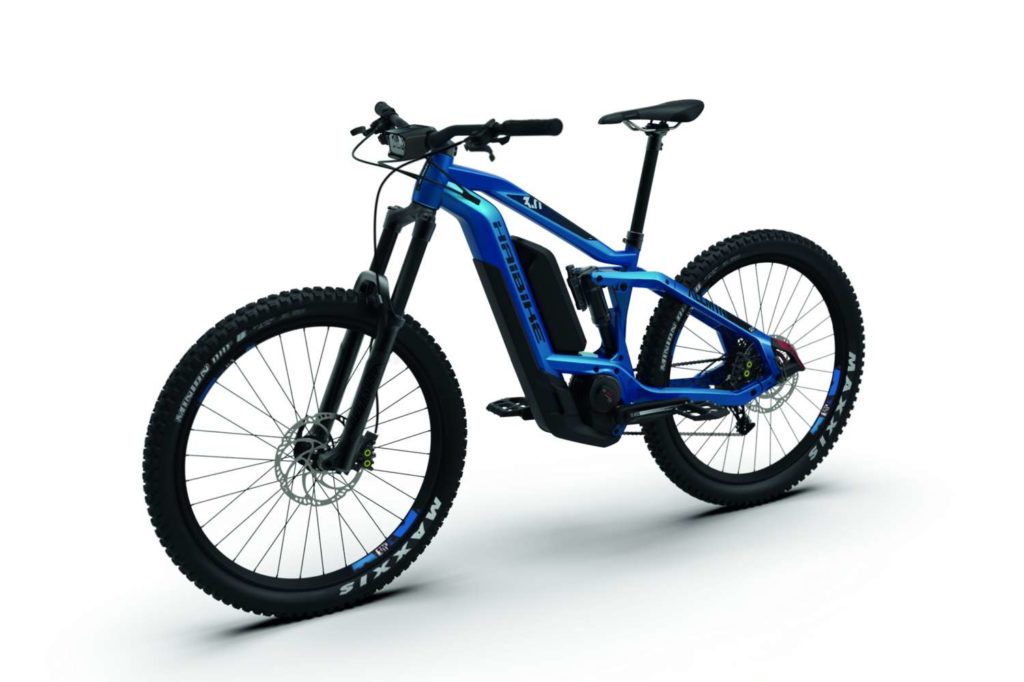 The new e-mtb range relies heavily on the smaller, lighter Bosch 4th generation Performance CX mid-drive and DualBattery technology is rolled out to full suspension as well as hardtail bikes.
The Modular Rail System incorporated into the frame means a second 500Wh battery can be added to the frame in addition to the 625Wh on board battery giving a potential maximum capacity of 1125Wh, one of the biggest out there.
The powerful Skybeamer lighting system is also rolled out across more models after its introduction on the Flyon series last year.
The broad naming system remains the same; XDURO branded models are aimed at more extreme use such as full-on alpine mountain biking while SDURO are more suited to moderate use on forest roads and off-road tours.
Sneak Preview of Montague ME-1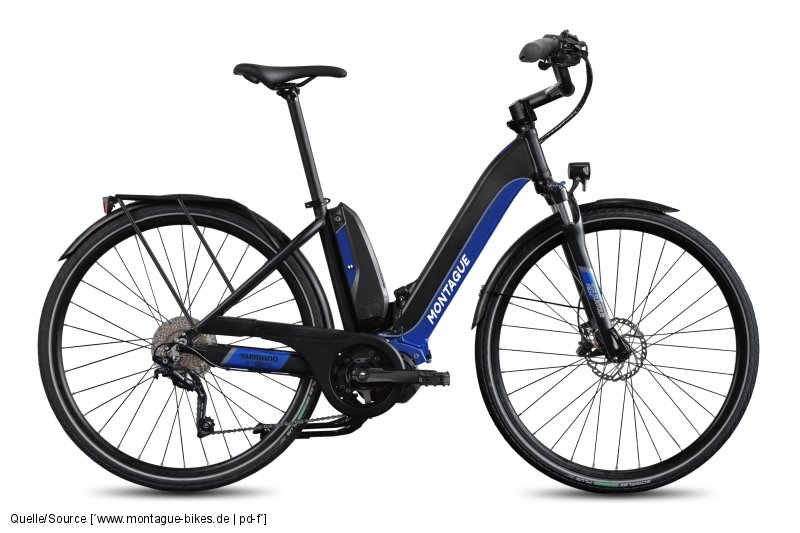 US manufacturer Montague specialises in folding bikes and e-bikes and brief details of their Electric M-E1 priced at 2,999 euros have emerged.
Apparently the low-entry frame can be split in the middle, making it easier to take bikes on the train or park in the hallway and it features a Shimano mid-drive.
That's all the detail EBR has at minute – more will follow as and when we have it.
Best eMTB Motor Crowned by Emountainbike
With a huge and ever developing range of e-bike motors available I was pleased to see specialist website Emountainbike had taken an in depth look at the latest e-mtb motors and crowned the Brose Drive S Mag best in class.
Here's an overview of Brose mid-drives and here's a bit more insight into the S-mag.
Get Inspired
Yamaha Sponsors Ride Santa Barbara 100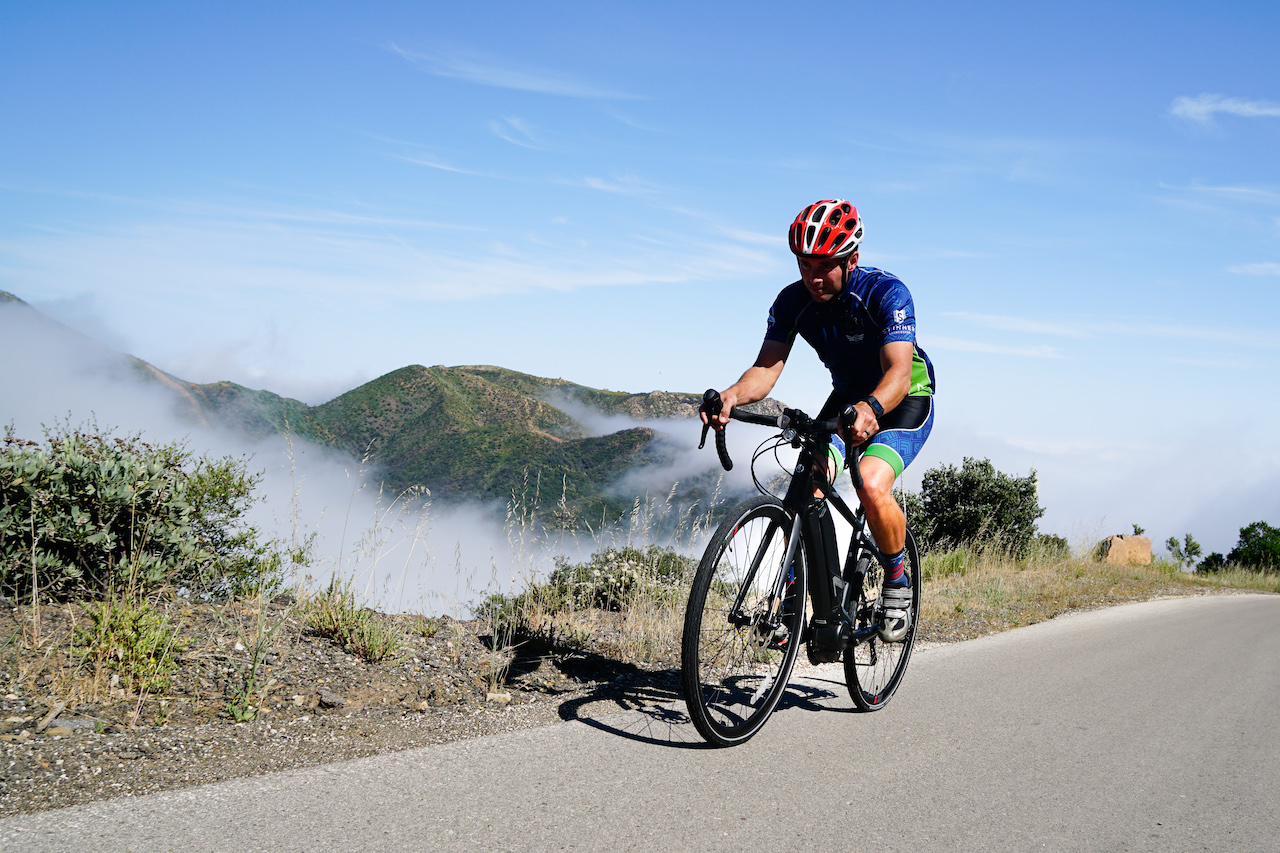 Ride Santa Barbara 100 (RideSB100), the world-class cycling event set on California's Central Coast, is introducing an all-new Class One Power Assist Electric Bicycle (e-Bike) class presented by Yamaha Bicycles.
RideSB100 is scheduled for October 19, 2019, and has four distinct routes from 34- to 100-miles all beginning and ending at Leadbetter Beach in Santa Barbara, California.
"We're excited to introduce this all-new class and invite e-Bike riders to join our community and enjoy the beautiful cycling and scenery of Santa Barbara," said Jamie Monroe, RideSB100 director and owner of Easy Day Sports. "Yamaha is the global leader in e-Bikes, and this partnership will help us develop this new class while improving the event for all of our riders thanks to their enthusiasm for cycling and unmatched experience in e-Bikes."
In addition to sponsoring the new eBike category, Yamaha will have demo bikes for attendees to try and that includes following the event's 34-mile fun route.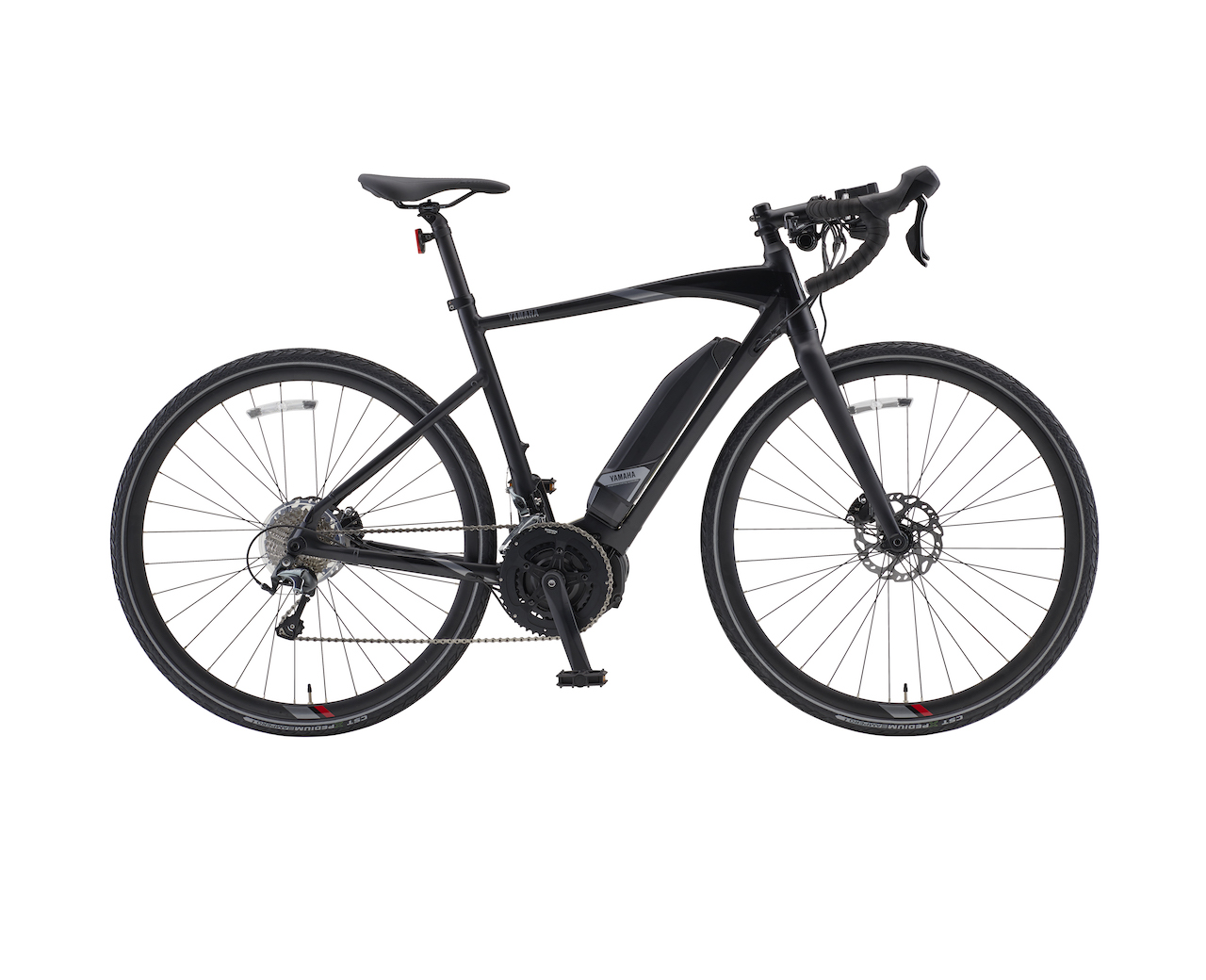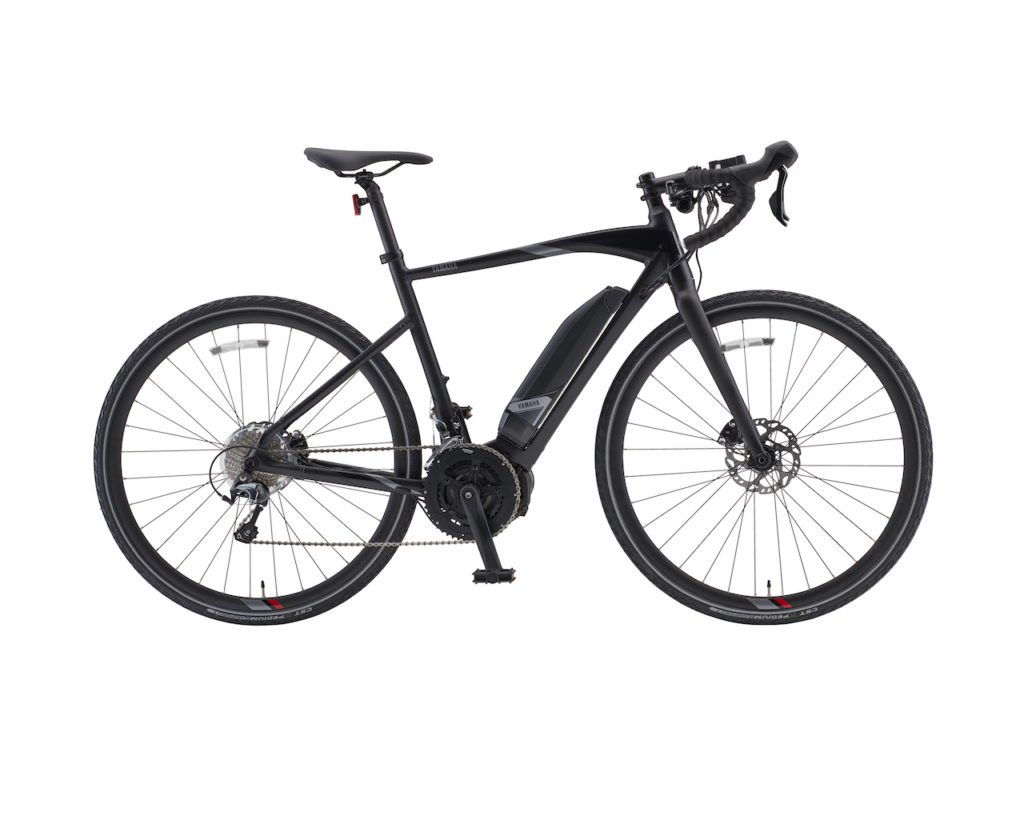 Yamaha Bicycles has a number of road bike options including the UrbanRush drop bar road e-Bike and Wabash adventure gravel e-Bike.
The eBike category will be open to Class 1 eBikes. Here are the 4 route options:
100-mile: An advanced ride featuring the Gibraltar Challenge, a grueling 3,000-foot climb in just 7-miles.
100-km + Gibraltar: For experienced riders who want to tackle the famous Gibraltar Challenge.
100-km: A friendly intermediate cycling experience featuring scenic coastal and mountain roads.
34-mile: A fun and scenic course for casual riders and weekend warriors.
Registration is open at www.RideSB100.com.
E-bike Gibraltar Offering Rock Tours on E-bikes
Stuart Hedley says he co-founded E-bike Gibraltar to show the local population there are alternatives to the ubiquitous motor cars and motor scooters that populate this tiny Mediterranean headland.
They are now offering what they say are the first eco-friendly e-bike tours of the Upper Rock Nature Reserve and indeed all the main tourist attractions of this British Overseas Territory, dominated by a 426m high limestone ridge.
And here is Stuart again to add some more about their plans for Riese & Muller e-bikes on Gibraltar.
Petition for More E-bike Access to US National Parks
If you feel as strongly as Celeste Burton does about this issue you might want to sign her petition.
It states 'The Disabled and the Ageing have found a way to enjoy the National Parks safely. Please don't take this away!'
E-bikes are an environmentally sound way for people who are disabled or have aching joints, cardiac issues, etc. to enjoy the great beauty of this nation independently. Some national parks like Acadia National Park have put up signs denying access to this beauty that others who are physically uncompromised and can ride regular bikes enjoy. Acadia National Park makes the disabled and the ageing go through a process if they want to use an e-bike. Is this fair when those who are physically able to ride a regular bike can just enter the Park freely?'
The Petition is entitled 'Allow E-bikes and Equal Access for the Ageing and Disabled in OUR National Parks'
Elsewhere on EBR
Blix Vika+ Part 1 Review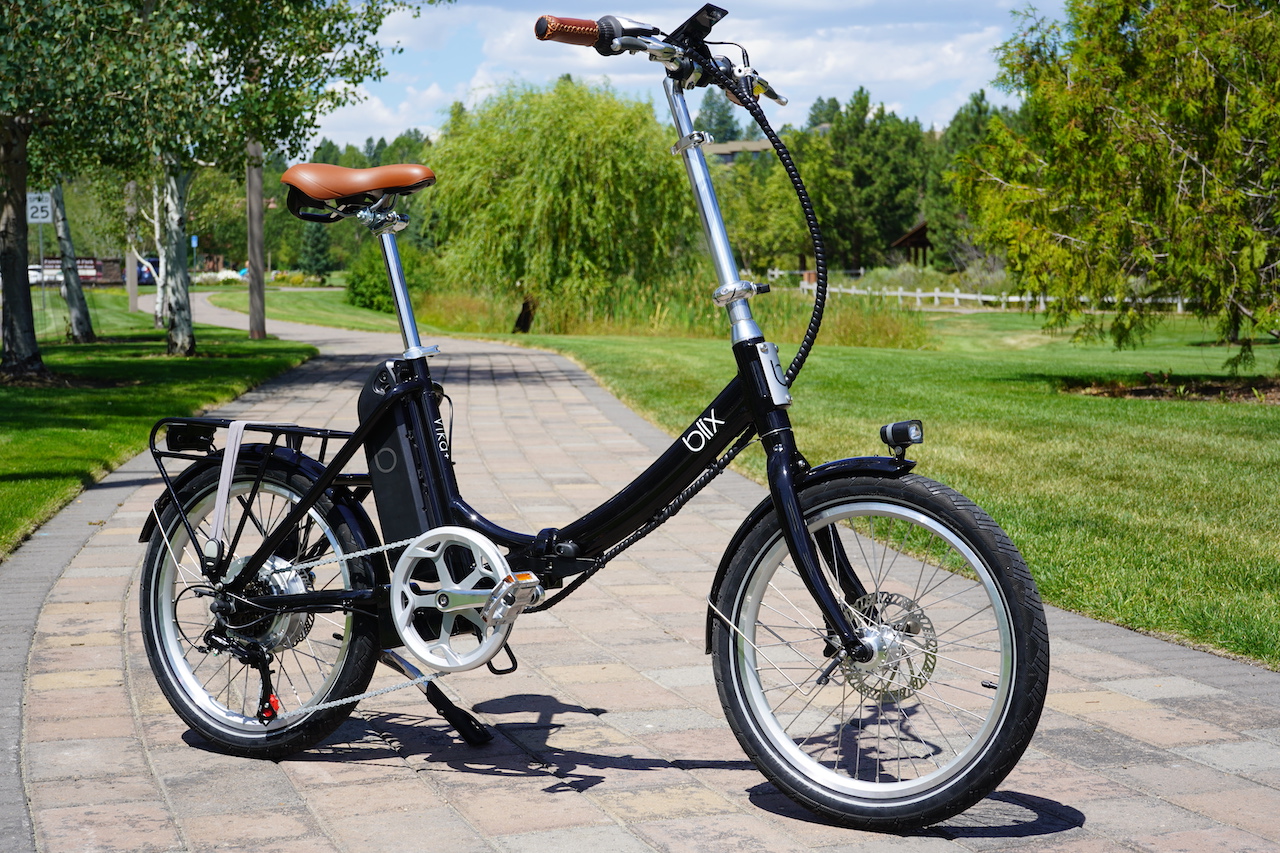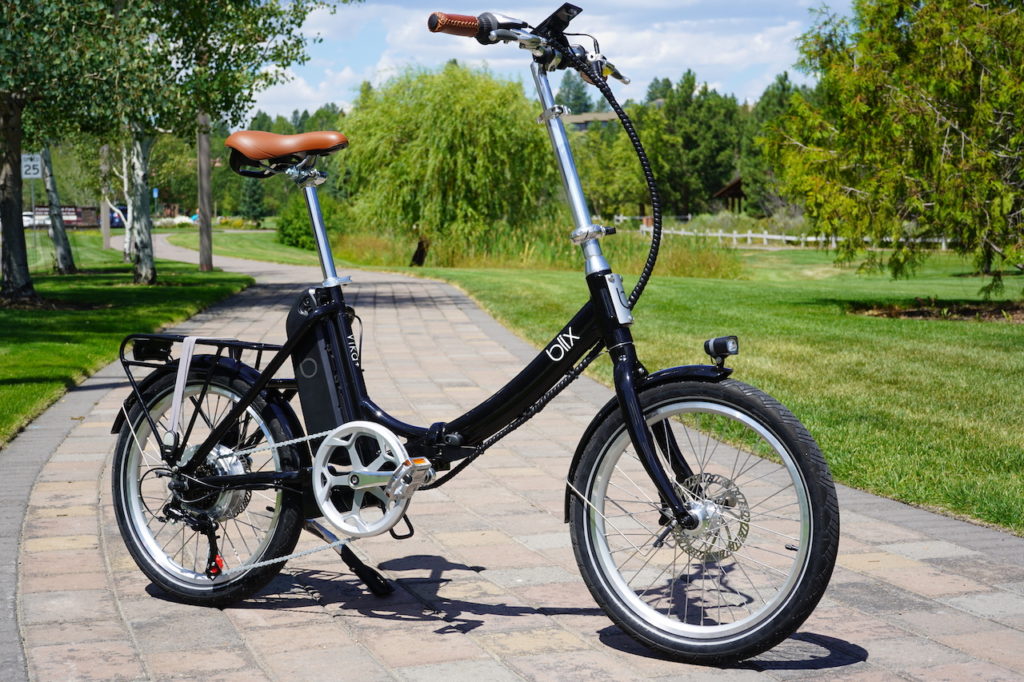 EBR recently posted the part 1 review of this bike with tons of photos and in depth detail on the spec of this neat looking folding e-bike.
As the report states 'Blix recently updated their eBike line up with new features like more power and range along with many cargo carrying options. The new Blix Vika+ is a good example of these features in a compact & portable electric folding bike.'
Encouraging E-bikes
UK's Bicycle Association on Incentives for E-bikes and E-kickscooters
The UK's Bicycle Association does a great job of representing the bike and e-bike industry when it comes to encouraging e-bike use. BikeBiz reports how they have thrown their weight being calls for more subsidy to encourage e-bike uptake:
'The UK is falling behind when it comes to green transport because it is failing to promote electric pedalling alongside electric cars, the Bicycle Association (BA) has said.
Backed up by research from consultancy Transport for Quality of Life, the BA has argued that incentives to boost e-bikes are better-value, more equitable and healthier than subsidising the purchase of electric cars, and could potentially achieve change more quickly.
The research shows that the cost of saving a kilogram of CO2 via schemes to boost e-bikes is less than half the cost of existing grants for electric cars and at a cost per purchase of less than one-tenth of the grant for electric cars.'
E-kickscooters are not legal (yet…) in the UK despite legalisation moves in nearby countries like Germany and France. The BA has defined its position on what any legalisation in the UK should involve and it's published in full here. Their main 'wish list' points to be addressed in legislation are:
– A clear definition, so that e.g. hoverboards or heavier, moped-like scooters are not inadvertently included if only e-scooters are intended to be in scope
– Maximum speed at which the motor can propel the vehicle
– Limits on either maximum motor power or acceleration
– Control system requirements e.g. to specify that any throttle actuation must be maintained by the rider
– Braking requirements
– Lighting requirements
– Clear details of exactly where they may be used: roads, cycle paths, bridleways, pavements, footpaths, etc
– Any rider age restrictions
– Marking requirements
Through BA-led participation in CEN (European) and ISO/IEC (worldwide) standards development activities they are also monitoring international efforts to create an e-scooter safety standard (although this is currently still at an early stage).
E-bike Biz
USA Today Highlights E-bike Strength
This very positive piece in USA Today gives plenty of news on the popularity of e-bikes in the US including stats showing how they are the standout sellers for bike retailers around the country:
' ….while standard bicycle sales have remained stagnant for the past three years, e-bike sales were up 79% in 2018, according to the market research firm NPD Group which also said that U.S. e-bike sales are eight times as great as they were in 2014…..So far in 2019, wholesale bike sales are down for every category except e-bikes, which are up 24.7% over last year, according to the latest Bicycle Product Suppliers Association Sell-in Report. Bicycle manufacturer Trek says e-bikes are the company's fastest-growing segment.'
My Week on E-bikes
My recent product testing has included the Sigma Rox 12 Bike Computer. This promises something we are likely to see more of in the future; bike computers from specialist manufacturers like Sigma being able to tap into e-bike systems (by USB or wireless connection) and display relevant e-bike info on the bike computer screen. A full test report will follow soon.
Stay tuned for more e-bike news and reviews and thanks for reading!
-Richard
P.S. Don't forget to join the Electric Bike Report communityfor updates from the electric bike world, plus ebike riding and maintenance tips!
Reader Interactions