eBike News: Future-Proof eCargo, Compact ELBI, Hiplok, E-Boats, & More! [VIDEOS]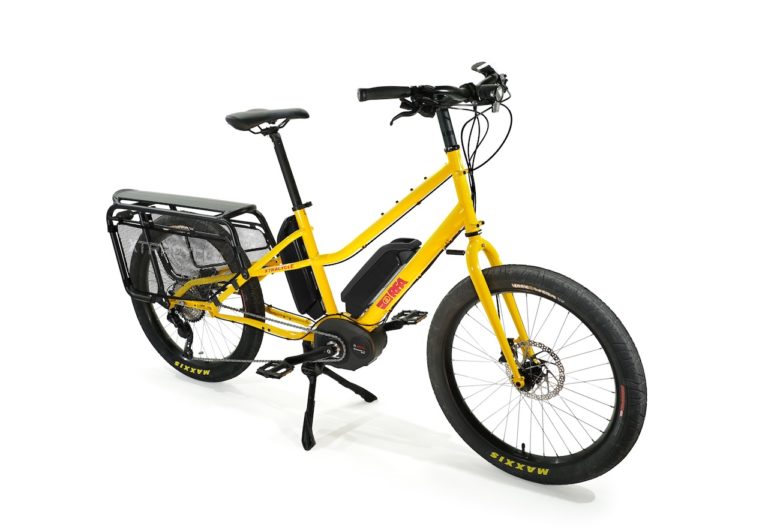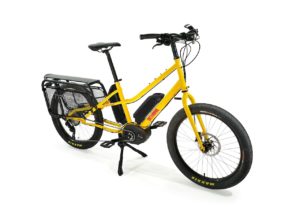 In this week's eBike news roundup:
Xtracycle's RFA Future-Proof eCargo
Sweden's Compact ELBI eBike
Tempo eBikes Supports Bike to School
New Keyless Hiplok & Basil Bike Backpacks
France's 02 Feel eBikes Expanding
E-kickscooter Updates from France & Germany
E-boats at Niagra Falls
And More!
New eBikes & eBike Systems
Xtracycle's Ready For Anything Features Future-Proofing
Xtracycle have been in touch to tell us about their new RFA (Ready For Anything) midtail utility bike which they say is 'the world's first "future-proof" electric-assist utility bike.'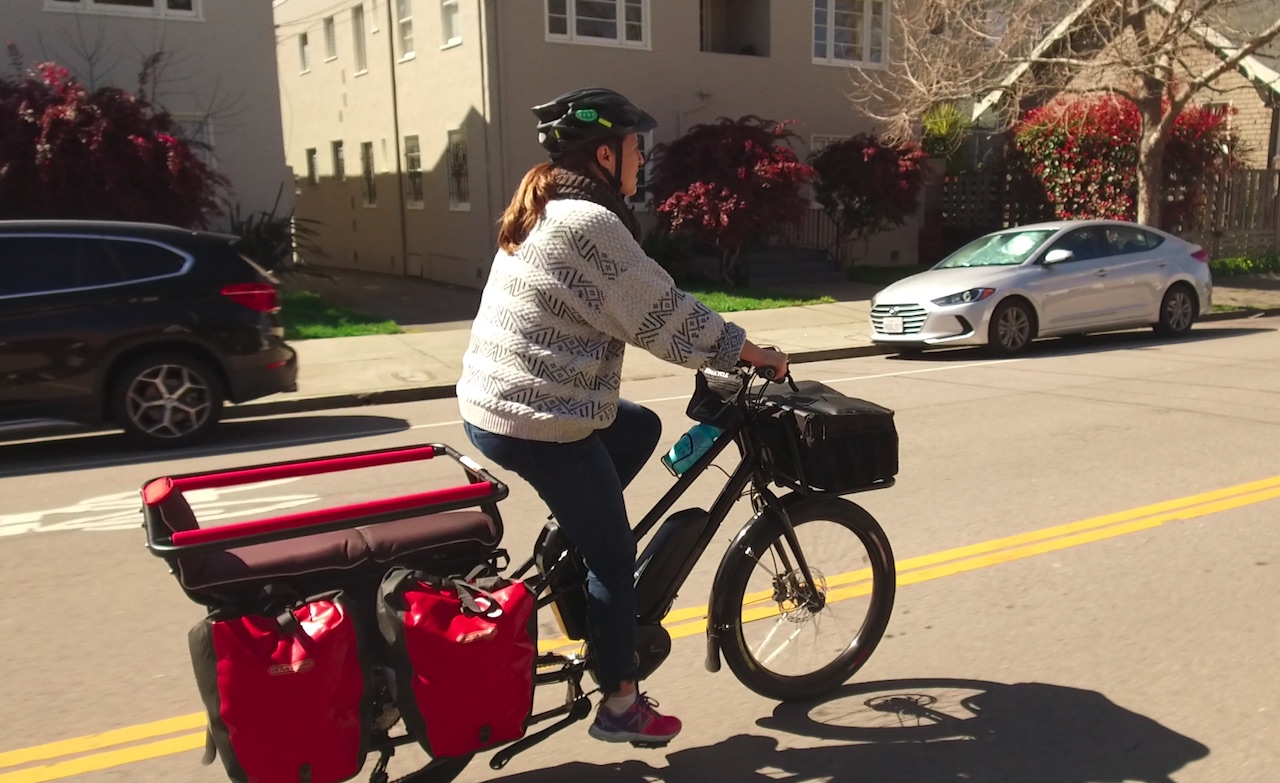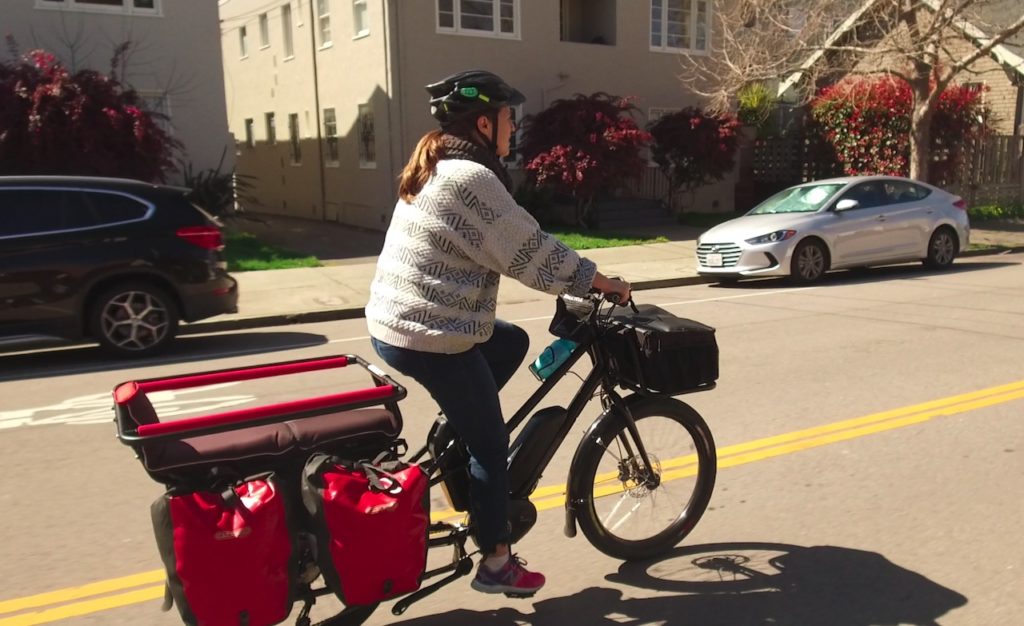 Its DynamicDrops rear dropout system and a variety of add-on components mean the RFA 'is designed to grow and change throughout all stages of life.'
It can be ridden in Sport Mode with a shorter frame length suiting city commuters and meaning it can fit on bus racks, car racks, and elevators.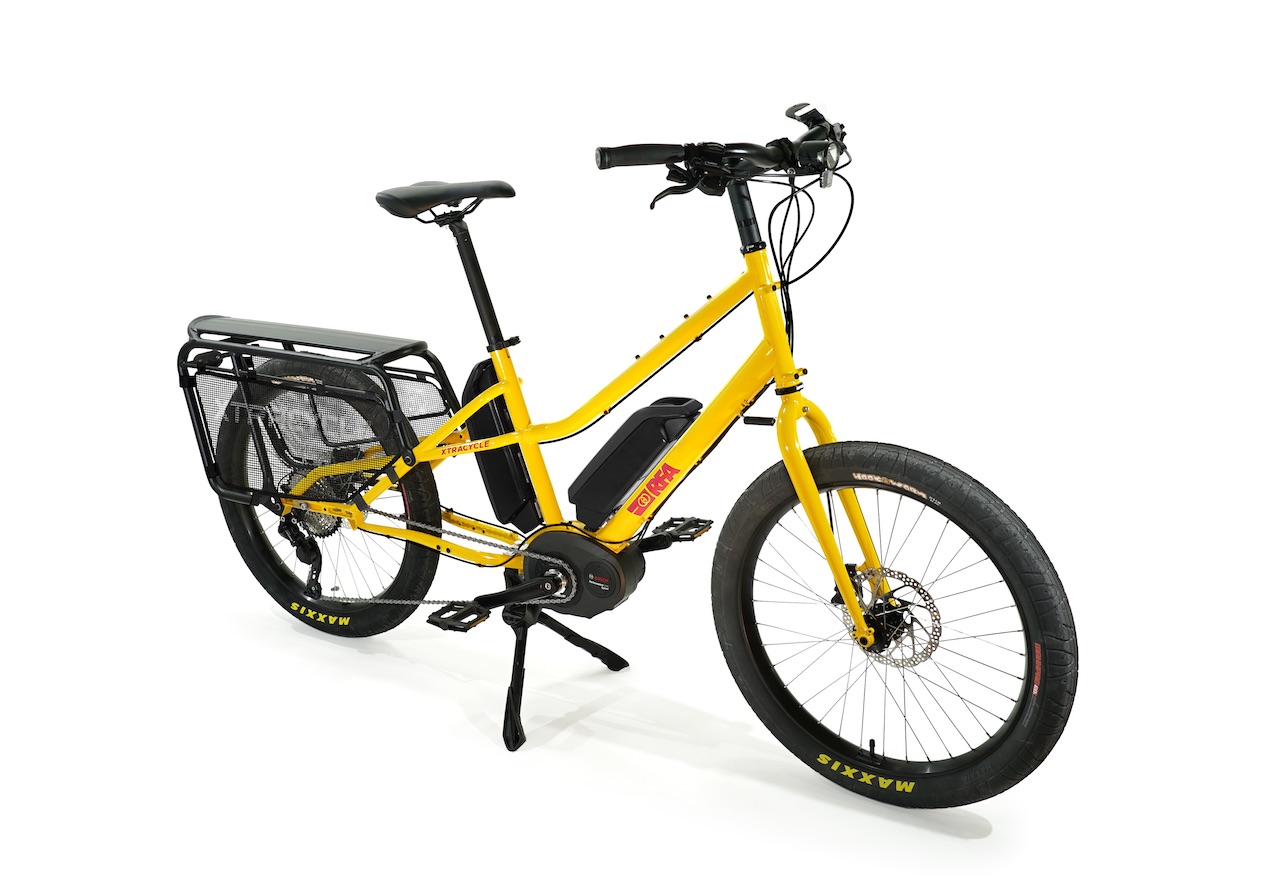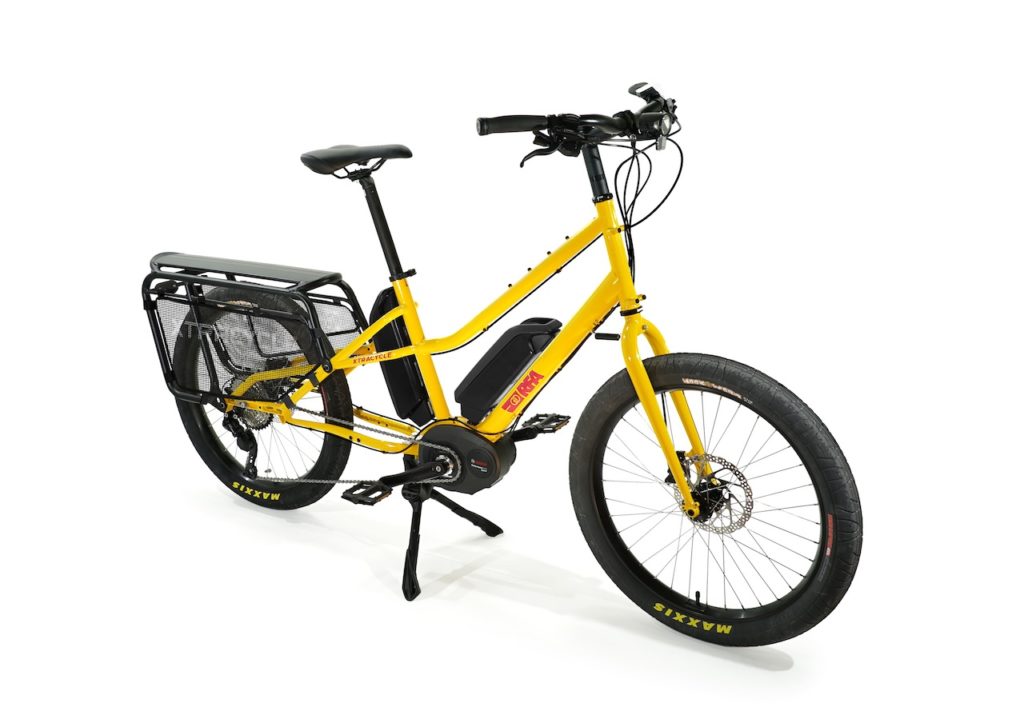 By contrast the Utility Mode sees it convert into a longer, midtail cargo eBike that can carry two kids, four pannier bags, or any of Xtracycles's X3 Bag System components.
The RFA's power comes via a Bosch mid-drive and Xtracycle describe the bike as 'Perfect for growing families and compact spaces.'
New Affordable Urban E-bike – the ELBI from Sweden
Swedish firm ELBI make compact, 20inch-wheeled BMX-inspired bikes and have now launched an electric version on Indiegogo.
ELBI say the e-bike features a reinforced low-weight aluminum frame, a built-in front basket that also houses the battery and a maintenance-free belt drive with hub gears.
The front wheel hub motor comes with the option of a torque sensor (250W) or cadence sensor (500W).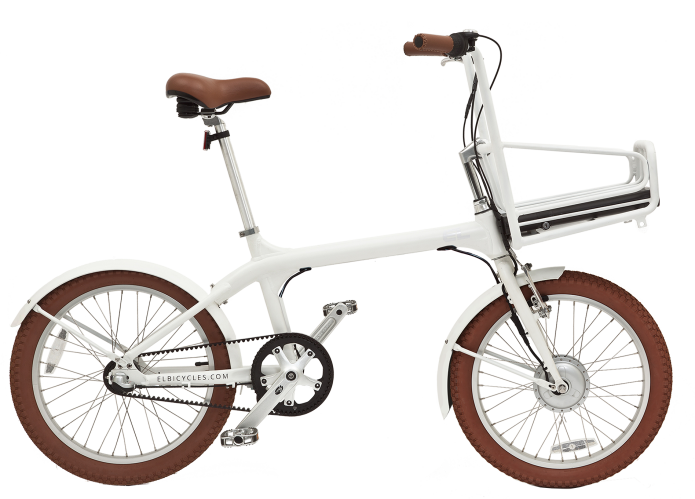 The crowdfunding page (already fully funded) also has a non e-bike option and many options for the e-bike design such as hydraulic brakes (instead of a front v-brake and rear coaster brake) and lights.
Crowdfunding prices for the electric version start at £688 / US$895.
ELBI say they have kept prices low by shipping directly from their manufacturing facility in Taiwan (and they emphasise this is not China, hence US import duties or European anti-dumping duties do not apply).
Get Inspired
Reed Elementary School and Tempo Bicycles Team Up for 4th National Bike Day
Reed Elementary School in California's San José Unified School District and Tempo Bicycles (Silicon Valley-based e-bike manufacturer) teamed up to celebrate National Bike to School Day on May 8 as well as kicking off Bike Month.
Bike Month is in its fourth year and Reed students and teachers hope to encourage more San José families to walk and bike during May to help raise awareness about traffic safety and physical fitness.
May 8th saw students riding and walking to school along with parents, teachers, community leaders and city officials.
Reed say they have recently revitalized their Safety Patrol program and now have students patrolling crosswalks for morning drop-off.
These patrols help young bikers and pedestrians learn responsibilities regarding traffic safety and help the greater community focus on the safety of students near the school. It's hoped this will encourage more cycling and walking throughout the year.
To keep the momentum going throughout the month of May, other special activities planned at Reed include prize raffles and bike rodeo.
National Bike to School Day is based on the Walk to School Day model, founded 1997. The one-day event has now grown to a month-long celebration with students and parents from more than 4,000 U.S. schools joining millions of Walk to School Day and Month participants worldwide.
The National Center for Safe Routes to School assists states and communities in enabling and encouraging children to safely walk and bicycle to school.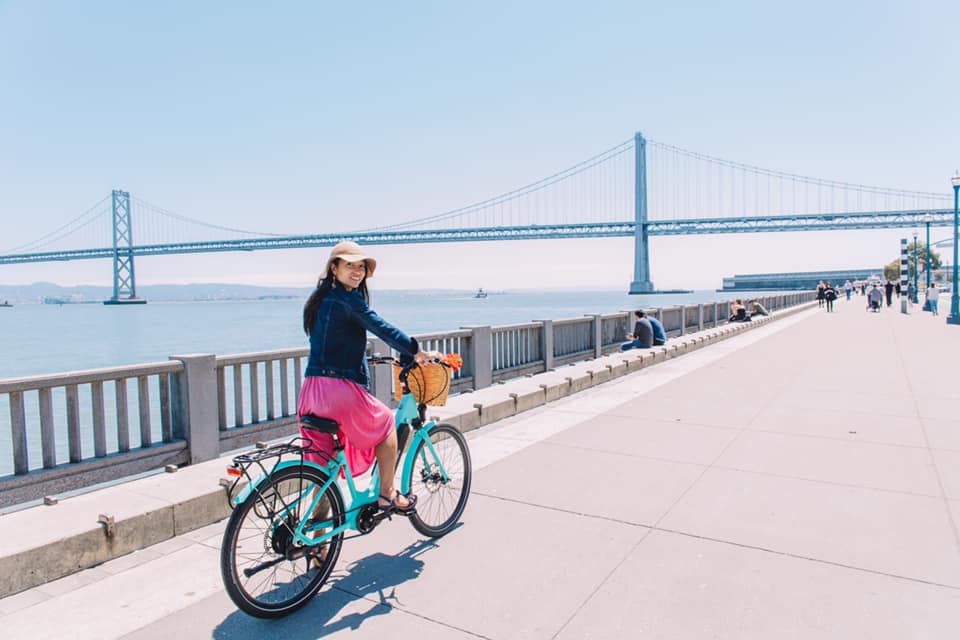 Founded in 2014, Tempo e-bikes feature fast charging, frame integrated battery technology, auto-shifting continuously variable transmission (CVT), maintenance-free carbon belt drive and hydraulic disc brakes.
New Bike Accessories
Hiplok Spin – the Keyless, Wearable Bike Lock
Hiplok are known for making wearable chain locks and have just launched the SPIN which they say is the first Hiplok chain to come with an integrated resettable combination lock, requiring no keys.
A novel fastening system means that it fits the individual rider around the waist and can easily be removed for use. It has a 6mm hardened steel chain at its core and weighs under 2 pounds.
The Hiplok SPIN retails for $50 and is available in either black or hi-neon, SPIN.
Meet Basil's Bicycle Backpacks
Thanks to long-established Dutch firm Basil for getting in touch to let us know about their range of bicycle backpacks.
Whilst many cyclists recognise that backpacks are great for cycling, there comes a point when the backpack can become too heavy and destabilise your bike, or you might just get sweaty whilst riding and a backpack won't help in this regard.
Basil's bicycle backpacks fit on conventional rear pannier racks and detach easily to convert into regular backpacks for easily carrying on foot and come in a wide range of designs.
E-micromobility
VW Targets E-kickscooter Market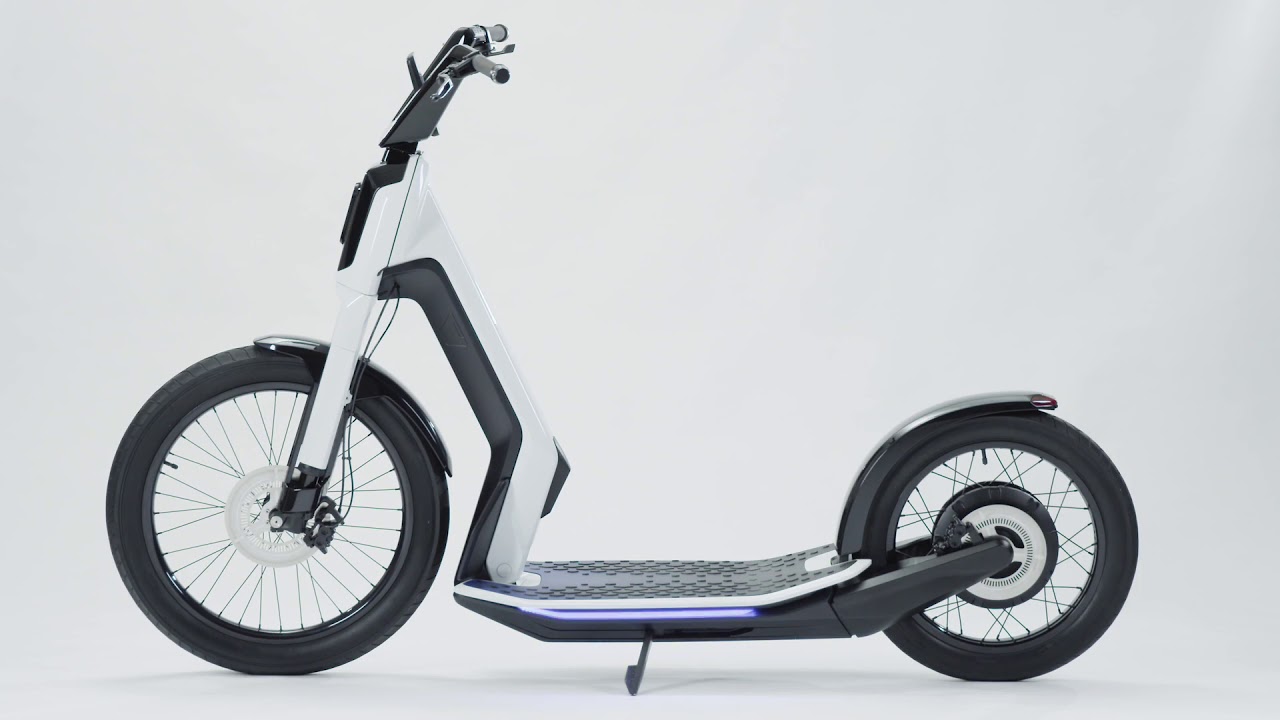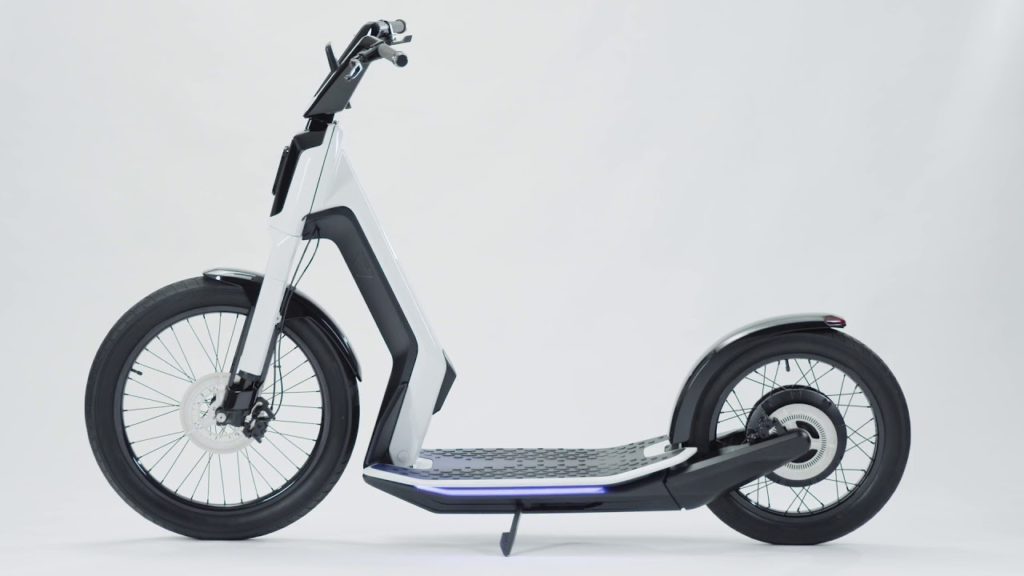 In this updated Electrive article it's reported that The German newspaper Welt has learned that Volkswagen wants to enter a cooperation with the Chinese startup NIU for the construction of the first electric scooter of the VW brand.
According to NIU's own figures, their company now has a market share of around 40 per cent in China.
Volkswagen's Streetmate, which was presented at the Geneva Motor Show, is to be jointly produced by the two companies.
France to Ban E-scooters from Sidewalks
Electrive reports that 'France's Transport Minister Elisabeth Borne has announced that she will ban electric scooters from sidewalks starting this September. In future, the vehicles will only be legally allowed on the road or on cycle paths. Infringements could result in a fine of 135 euros.'
E-tech
ABB to Supply Niagra Falls Maid of the Mist Boat Trip Operator
We occasionally include news about electric drive technology from outside the world of e-bikes as it is just too interesting to miss out! We couldn't pass on the news as shown in the spectacular video below…
E-bike Biz
French 02 Feel Target International Expansion
Bike Europe say that 'O2Feel is a French e-bike brand created by Grégoire Brunet and Jean Bataille based in the North of France.
Since its start it has grown to a 2018 sales total of 15,000 e-bikes and about 15 million euro turnover.
To further strengthen that growth the company is now going international.' So European readers might see their impressive looking range coming to their area soon….
Stay tuned for more e-bike news and reviews and thanks for reading!
-Richard
P.S. Don't forget to join the Electric Bike Report community for updates from the electric bike world, plus ebike riding and maintenance tips!
Reader Interactions