eBike News: eRoad w/ Removable Motor, eMTB Racing, Solar Jacket, & More! [VIDEOS]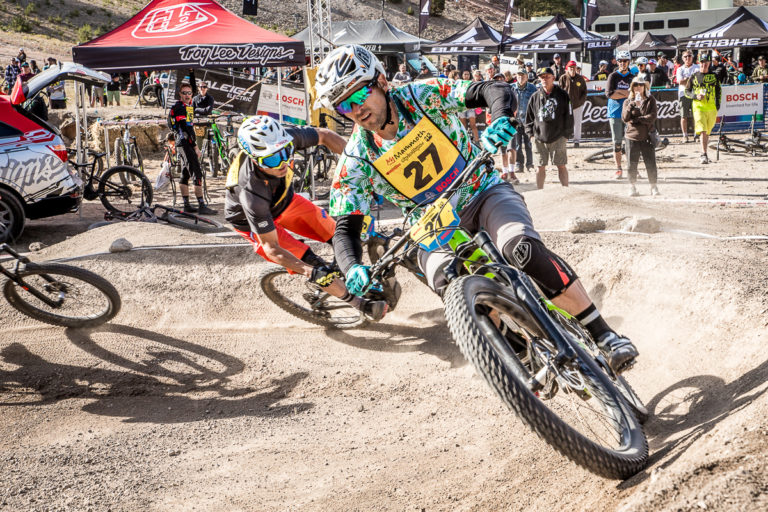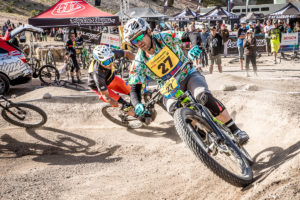 In this week's eBike news roundup:
Yamaha eBikes Unveiled
Cube Agree eRoad with Removable Motor
Video of eMountain Bike Racing
Tesla Powerwall 2 Video
Solar Cyclejacket
And Much More!
New eBikes & eBike Systems
New eBikes from Interbike & Birmingham
This week 2 big bike shows are in progress to show off the latest 2018 eBikes. Interbike is the largest bicycle trade show in North America that is happening in Las Vegas. For instance, Yamaha has now unveiled their own brand of electric bikes. The UK's Birmingham Cycle Show is also happening this week and is set to have a bunch of new eBikes for the UK market on display. Stay tuned for much more coverage from these bike shows!
Cube eRoad with Removable Motor
The e-road bike market is pretty limited in terms of choice – not surprising given that your typical road bike rider is fitness rather than transport orientated. To a fit roadie today's e-bikes are heavy, cumbersome and when you don't want to use the motor power, quite tiring to ride.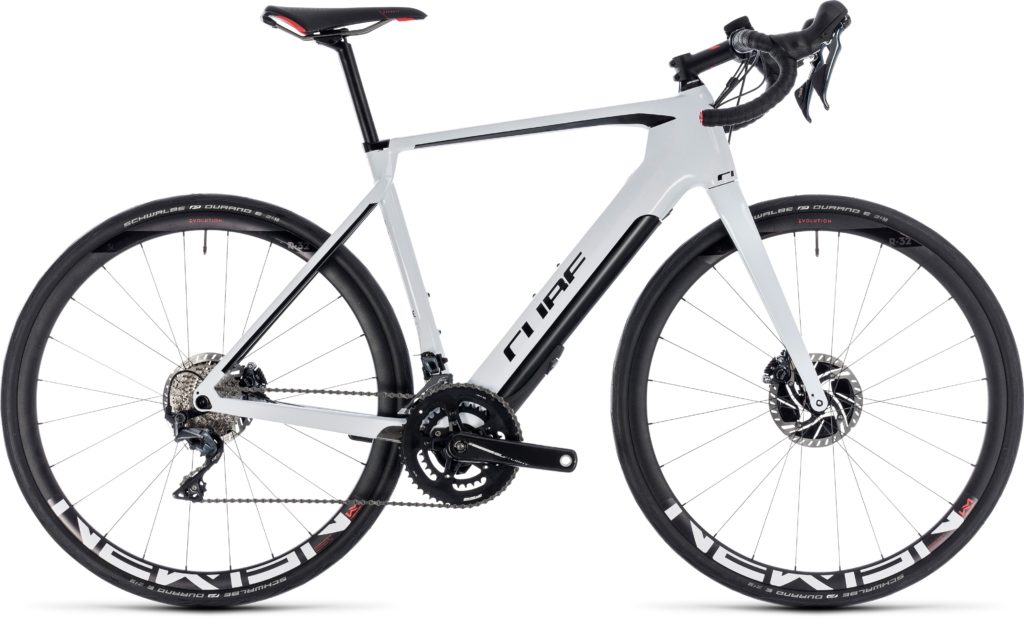 Enter Cube's Agree Hybrid C:62 range of two bikes, both using a removable Fazua Evation motor. Cube claim complete with motor it weighs 28.2 pounds (12.8kg), but remove the motor which attaches to the underneath of the carbon frame's downtube and you'll reduce that by 7.3 pounds (3.3kg) to 20.9 pounds (9.5kg)! Cube's Agree Hybrid SLT variant features Shimano's top-end electronic groupset, Dura Ace Di2 whilst the SL gets the cheaper but still very high quality Ultegra mechanical groupset.
The SLT version will retail for £7,199 in the UK and the SL £4,499. Clearly Cube think they have identified a premium market in the road bike world so it will be interesting to see if this idea of lightweight and removable drives catches on with sportie riders. EBR will be checking out the Agree Hybrid C:62 bikes at the UK's Birmingham Cycle Show at the end of this week so stay tuned for more detail.
Get Inspired
Boogaloo E-mtb Race a Roaring Success
We reported last week on this fun e-MTB race event and sounds like it was a great success with thousands of mountain bikers converging on Mammoth Lakes for the Mammoth Mountain Kamikaze Games including the second annual Boogaloo e-MTB Race, presented by Troy Lee Designs and Bosch.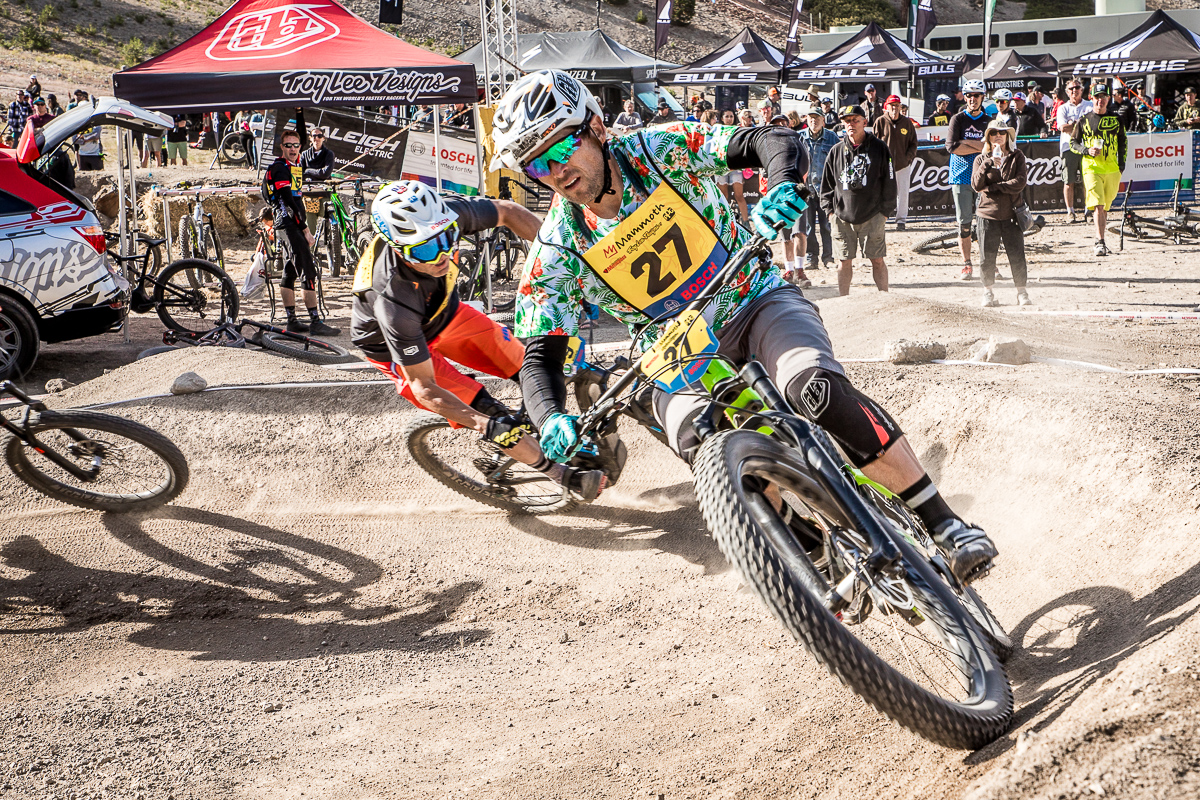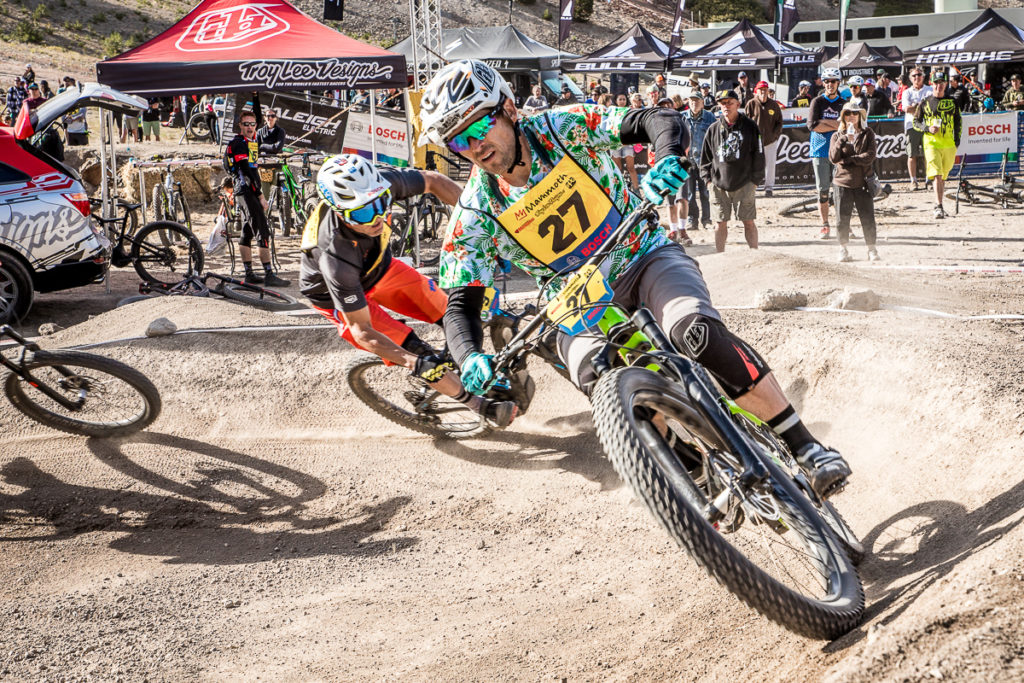 This year's event doubled in size as entries were completely sold out in both the amateur and pro classes.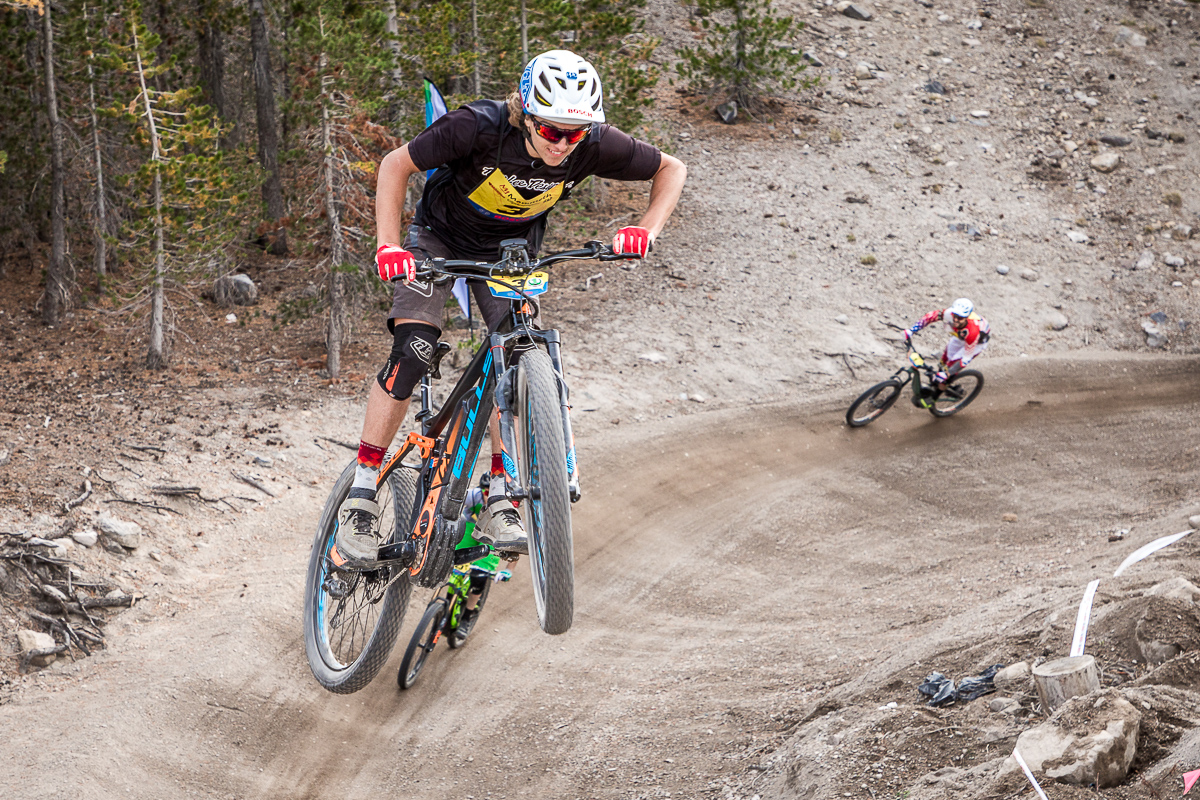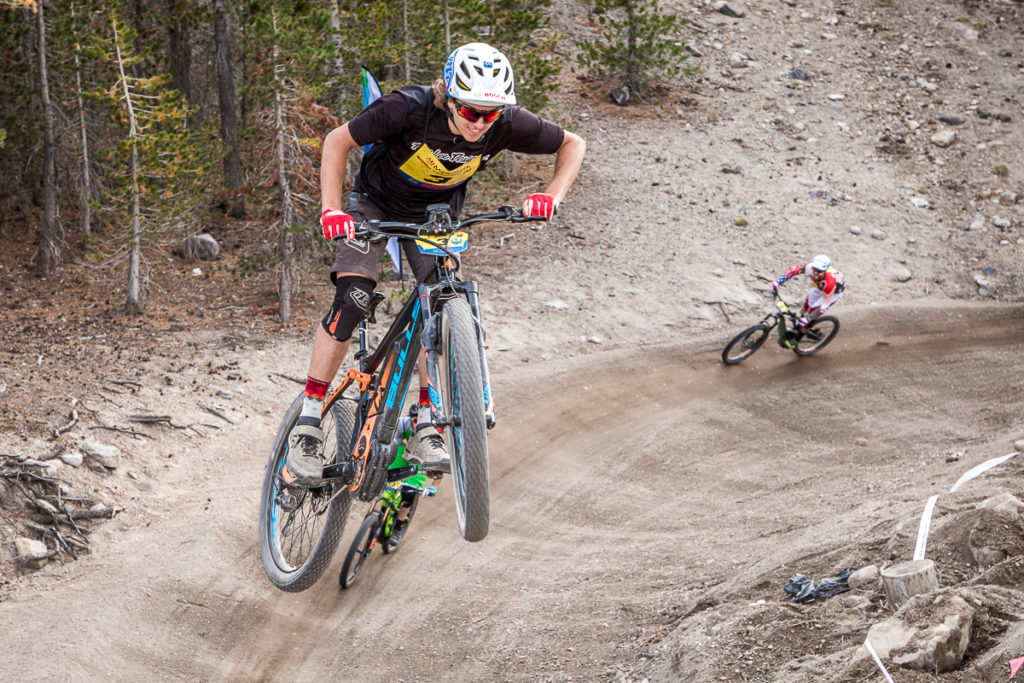 Bosch's Jonathan Weinert summed it all up when he said 'We're just trying to create a fun experience with e-mountain bikes…We'll probably expand it even more next year.' And if you don't think you can get any exercise on e-bikes see how out of breath some of these guys are! Check out the video: And here are the race results: Pro 1. Evander Hughes 2. Max Sedlak 3. Marshall Mullen Amateur 1. Turner Conway 2. Justin Fierro 3. N. Tanghe
E-bikes Getting Recognised in the UK
This very positive article by Laura Laker in UK's Guardian sums up nicely the way UK attitudes towards e-bikes are changing and the idea is gaining more widespread acceptance: 'While the Netherlands, Germany, Denmark, Belgium and France have long embraced them – almost 30% of all new cycles sold in Holland are pedelecs – the UK lags behind. But this is changing: ebike sales rose from 5% of the UK bike market in 2015 to 12% in 2016. Halfords dubbed 2017 the "year of the ebike" after a 220% sales increase. Even Olympic gold medallists Chris Hoy and Victoria Pendleton are e-bike converts, with Pendleton calling them a "game-changer" for their potential to get more people cycling.'
E-bike Biz
Get Ready for the UK's Birmingham Cycle Show – with E-bikes of Course
One of the UK's two major bike shows at Birmingham runs 22nd-24th September for the public with a trade and press day on the 21st. As usual there will be a strong e-bike presence and both indoor, full on e-MTB test area and outdoor test tracks. EBR will be there checking out the latest e-bikes and will post a report shortly.
German 2017 E-bike Sales Growth
LEVA Europe reports that 2017 e-bike sales in Germany have so far continued strong growth, as opposed to a slightly disappointing 2016. The article reports that in the first half-year of 2017 around 540,000 e-bikes were sold. Estimates for the full year are 680,000 vehicles, which would be a double-digit growth of around 12%. Although the electric city and electric trekking bike categories are still the largest e-mtbs and e-cargo bikes are also said to have performed very strongly apparently.
E-Tech
Mellow Boards E-assist Kit
Though not e-bike tech, some electronic technology is just too good to miss; meet Mellow Boards, a retrofit electric assist kit for skateboards. The battery and hub motor technology might seem a little similar to that employed by some e-bikes but check out the very innovative looking hand control that can accelerate or brake your powered board. https://www.youtube.com/watch?time_continue=145&v=lLWgQMvTimk A pity they won't actually be street legal in many countries around the world, though the website notes that 'In October 2015 California passed a law that allows you to ride your electric board anywhere where you can ride a bike. We truly believe this is just the beginning and the rest of the world will follow…'.
Tesla Powerwall 2 Install Video From Fully Charged
Many e-bikers may have an interest in home solar photo-voltaic electricity generation – using lovely green, free (at the point of use…) energy to charge up their e-bikes and run their homes. Here's a video of possibly the next big thing in home solar PV, your own storage batteries. In this case it's one of swishiest, priciest but biggest systems currently on the market, the Tesla Powerwall 2. https://www.youtube.com/watch?v=nWLzlrGGuxQ Even the battery install company owner admits that things like battery life expectancy and payback are difficult to calculate, but with battery prices having dropped some 40% last year it has to be an area worth keeping an eye on if you are both green minded and want to save on bills.
Glow in the Dark Solar Powered Cycle Jacket
Volleback's cycling jacket has a surprise up its sleeve come night time…it glows. How? Here's how: 'With just two hours' charge from sunshine or any other light source, it can still be glowing up to 12 hours later. And even on cloudy days, daylight is bright enough to charge it up. At 230g the jacket is lightweight and packs down small.'
Stay tuned for more e-bike news & reviews and thanks for reading!
-Richard
P.S. Don't forget to join the Electric Bike Report community for updates from the electric bike world, plus ebike riding and maintenance tips.
Reader Interactions