eBike News: Electric Giro d'Italia, American Eagle & Bafang eMTB, Tariffs, eBiking at 96, Industry Jobs, & More! [VIDEOS]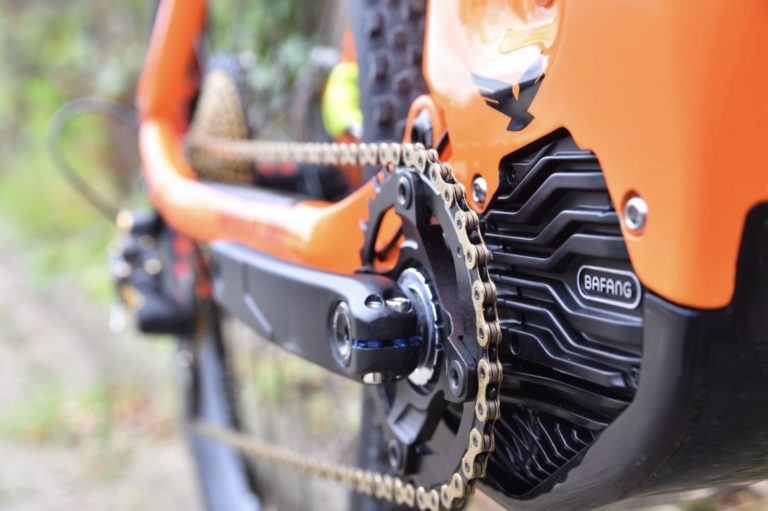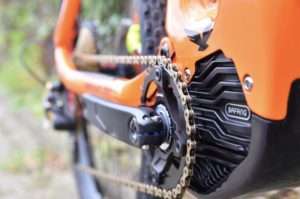 In this week's eBike news roundup:
New Tariffs Impacting eBike Industry
Electric Giro d'Italia Race
American Eagle eMTB w/ Bafang
3 New Brose Displays
E-biking at 96
Rad Power Bikes New Showroom
London's Burgeoning eCargo Bike Businesses
Xtracycle is Hiring
Voi's European eSharing System
And Much More!
Headline News
New Tariffs Impacting eBike Industry
This interesting article from the Washington Post details how Trump's anti-Chinese tariffs have affected one particular e-bike business Rad Power Bikes which has its e-bikes manufactured in China, showing how the US business has borne the brunt of the extra import duties, rather than them penalizing Chinese business in favor of US-based business.
"Our company has absorbed almost the entire burden," the article quotes Rad Power Bikes boss Mike Radenbaugh as saying. "It's been very frustrating. We just want to build a great bike at a great price."
Initially the tariffs meant Rad Power Bikes needed to raise the retail price of their e-bikes, though Radenbaugh was able to return his retail prices to their original level, though at some cost in lost profits.
Indeed, Rad Power Bikes is powering ahead as shown by their expansion as detailed in the Get Inspired section below.
E-bike businesses like Rad Power Bikes are doing well in spite of, not because of the anti-Chinese tariffs it seems.
As the article says, 'Today, as Trump moves forward with plans for additional tariffs on Chinese products, the president insists that China is paying the tariff bill. But that's not how it looks from Radenbaugh's Seattle office.'
The article also details the extra costs of expanded tariffs in the wider picture, saying 'Once in place, the tariffs would cost the typical family of four nearly $2,400 annually, destroy 2.2 million jobs and shave more than $200 billion from the size of the economy, according to a study for an anti-tariff group by Trade Partnership Worldwide, a Washington-based consultancy.'
New eBikes & eBike Systems
Bafang Goes Fully Integrated with American Eagle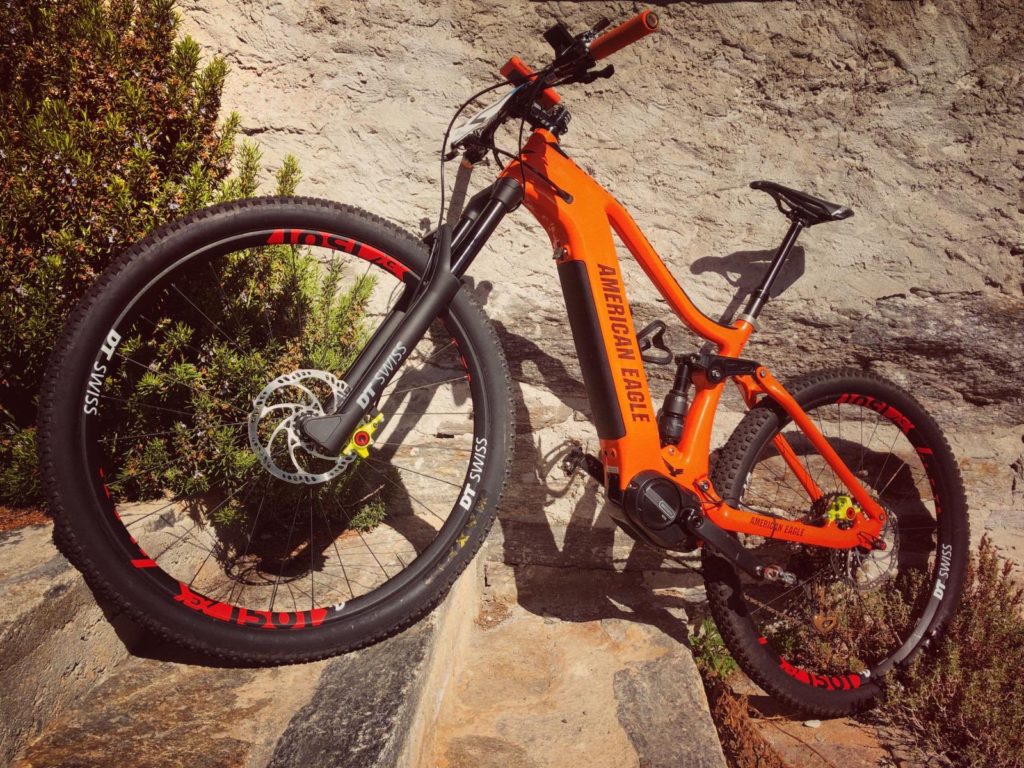 The UK's Cycling Industry News reports that leading Chinese motor manufacturer Bafang has partnered with Dutch MTB brand American Eagle to design a dual-suspension frame that fully integrates Bafang's M500 mid-drive system up to an in-tube battery.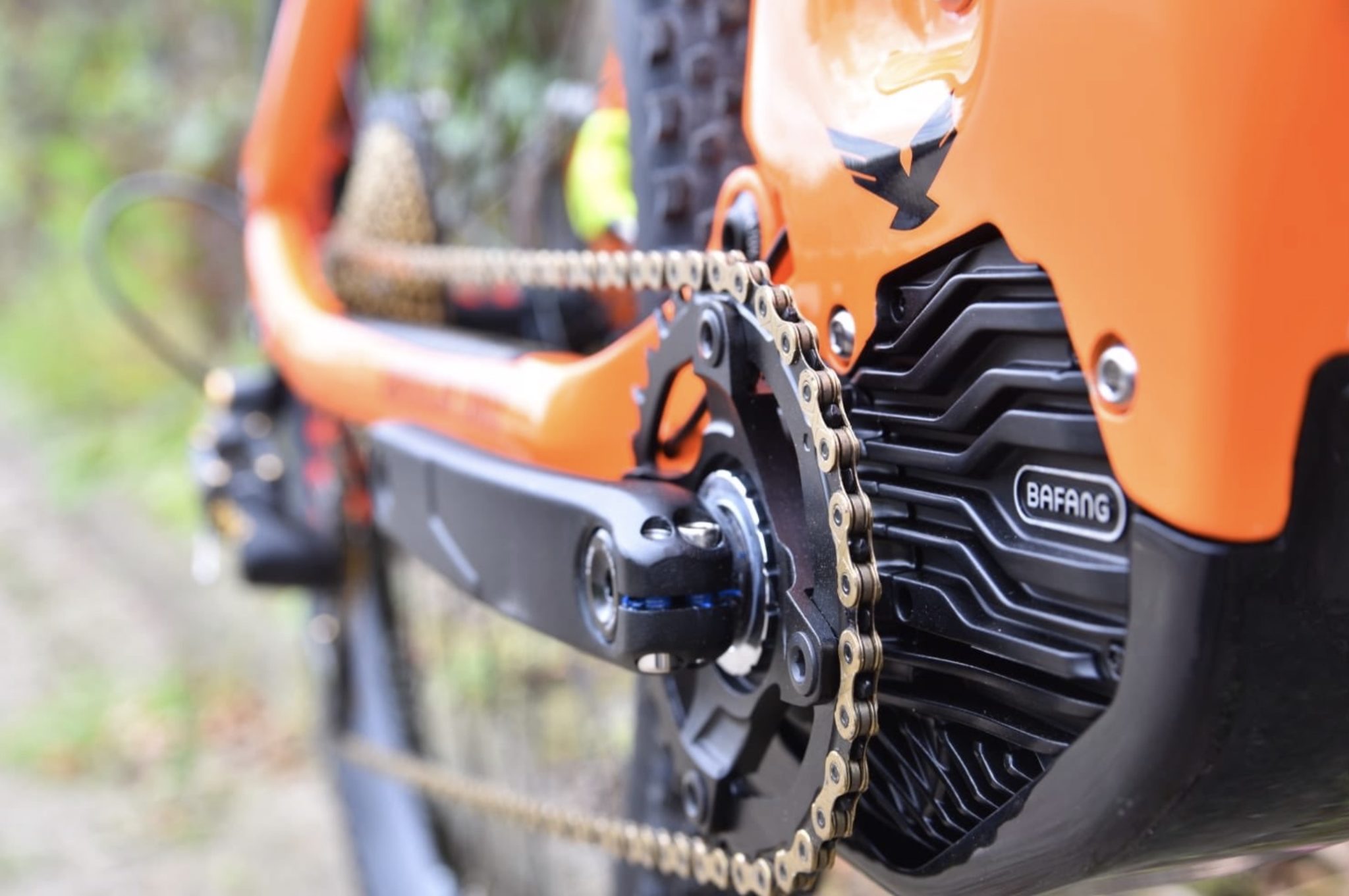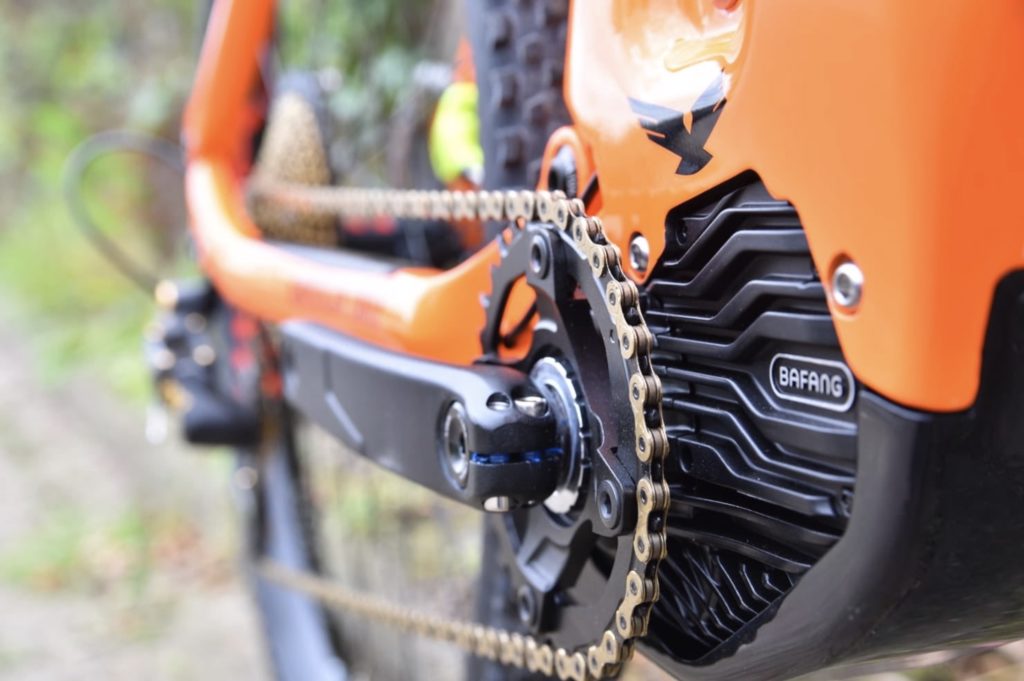 Apparently 'the carbon frame is designed for 29″ wheels and 100mm of front and rear travel, with a minimum weight of 3kg.'
CIN also tell us Bafang has launched a new consumer-focused website with product and service information alongside highlights of the different applications of the company's drive systems (e-MTB, e-Road, e-City and e-Tour). Here is a video of this new eMTB:
New Brose Displays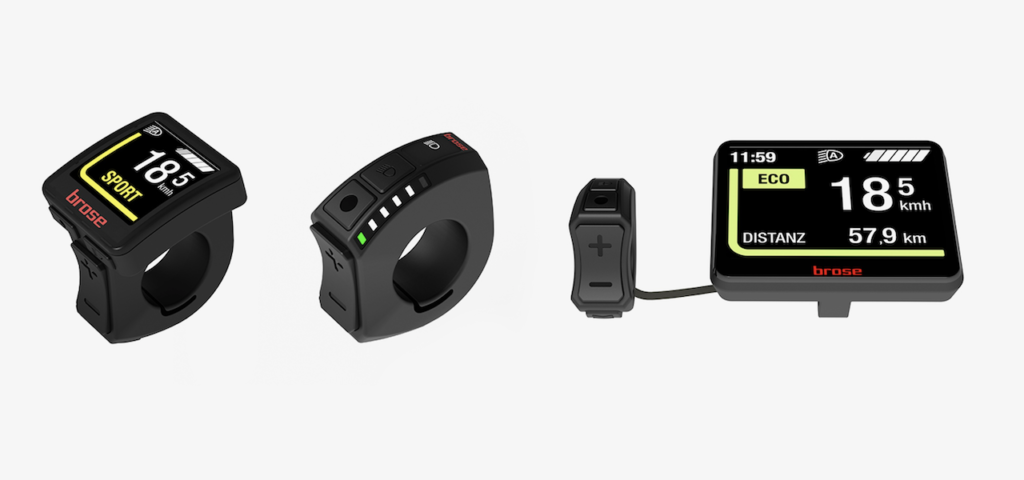 Brose has just launched 3 new display options that are compatible with all e-bikes featuring a Brose Drive.
The Allround (left side of picture) has "control buttons are embossed for a sure feel and, ergonomically placed to allow simple, quick access to the features of the drive system. The 1.5-inch colour screen sleekly hugs the handlebars and can be mounted to the left or right of centre. Tipping the scales at just 50 grams, the Brose Display Allround weighs as little as a smartwatch and looks equally at home on sporty bikes or designoriented urban and trekking models."
The Display Remote (center of picture) is "for e-bikers looking for minimalist flair with all the functionality, the slimline Brose Display Remote is just the job. Wrapped around the handlebars to the left or right of centre, the smallest of the three models still offers all the requisite functions. It features a coloured LED strip display, indicating battery charge and support level, plus six ergonomically thought-out buttons. This option is especially suited to riders who take a less-is-more approach to how their bike should look."
The Display Central (right side of picture) is "Ideal for urban and trekking bikes, the screen-only Brose Display Central takes readability to the max under any conditions. Its centre-mounted 3.5-inch, high-definition colour screen with backlighting lets riders take in all the stats in the wink of an eye. This model is ergonomically operated via the conveniently mounted Brose Remote, whose LEDs are switched off in the process so that both monitors are not active at the same time."
Get Inspired
The Giro E, Road Racing Electric Italian Style
Enelex have sponsored the Giro E, the first e-bike Giro d'Italia, which set off on 12 May.
Over 18 stages, eight teams will battle for the Maglia Viola (the "Purple Jersey"), awarded to the race leader.
It's an e-bike version of the well-known road race, the Giro d'Italia.
E-biking at 96, Dutch Style
Once you get the cycling habit it can become a part of your life well into old age…96 in fact in the case of Egbert Brasjen.
According to this article Egbert still likes to do 30 mile jaunts through though the Dutch countryside.
His advice for easy cycling in old age is simple; have a low step-thru frame and avoid busy roads.
Egbert started cycling at 65 on retirement, and as you can see from the video below, he rides an e-bike these days.
Cycling is an important means of transportation in the Netherlands, especially for the elderly. It keeps them healthy and contributes to social inclusion.

To improve their safety, the Dutch national government developed a new program called "CycleOn".https://t.co/eEMLjd2LUi pic.twitter.com/WS0jFv20DK

— Dutch Cycling Embassy (@Cycling_Embassy) May 9, 2019
Egbert's elderly pedalling feats have been highlighted by a Dutch government program designed specifically to help people like him stay active and remain engaged in the community through bicycling.
The program, called Cycle On, (or Doortrappen in Dutch), recently awarded him and several other near-centenarians its "Silver Pedal" award.
EGO-kits At IONICA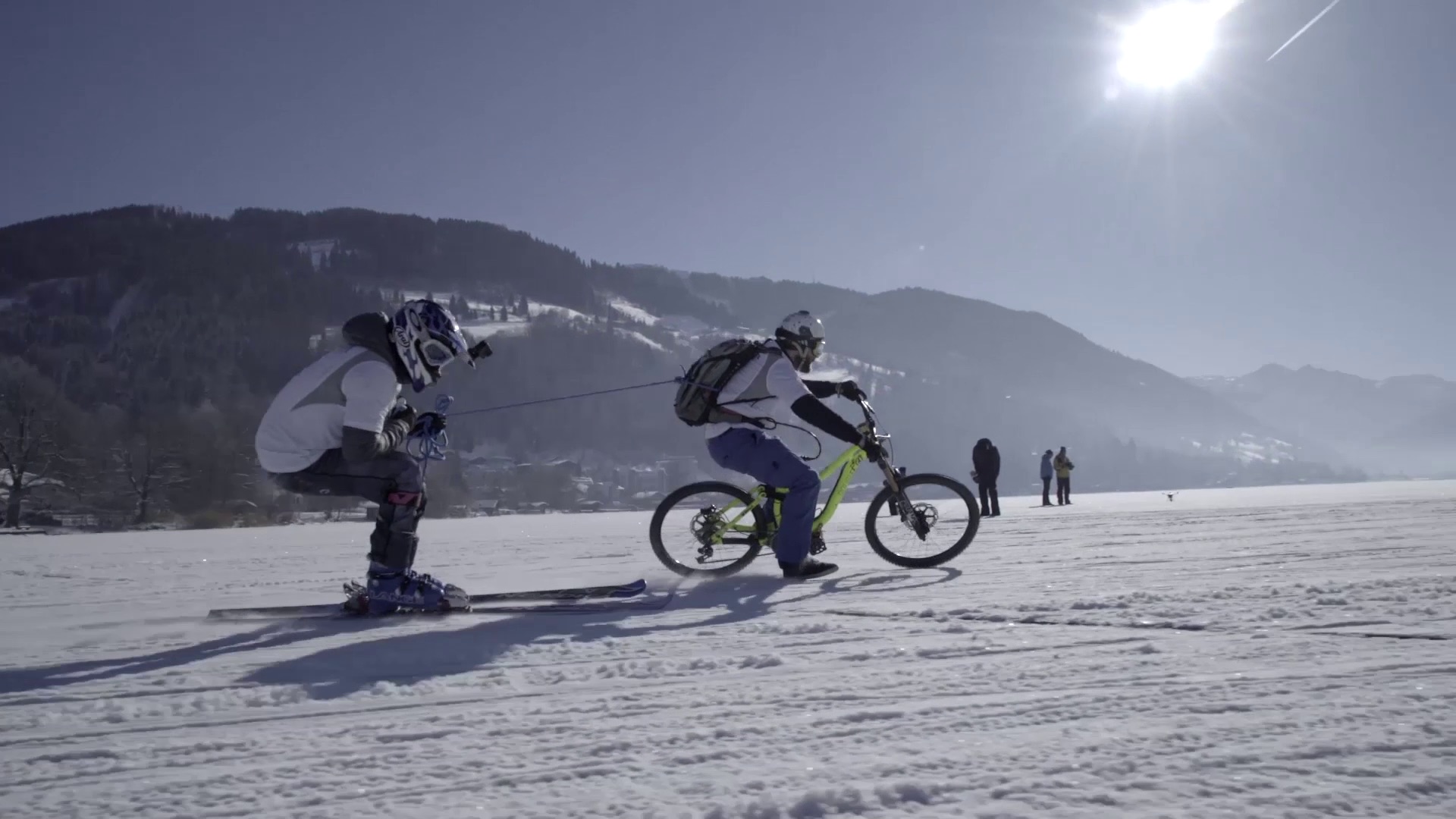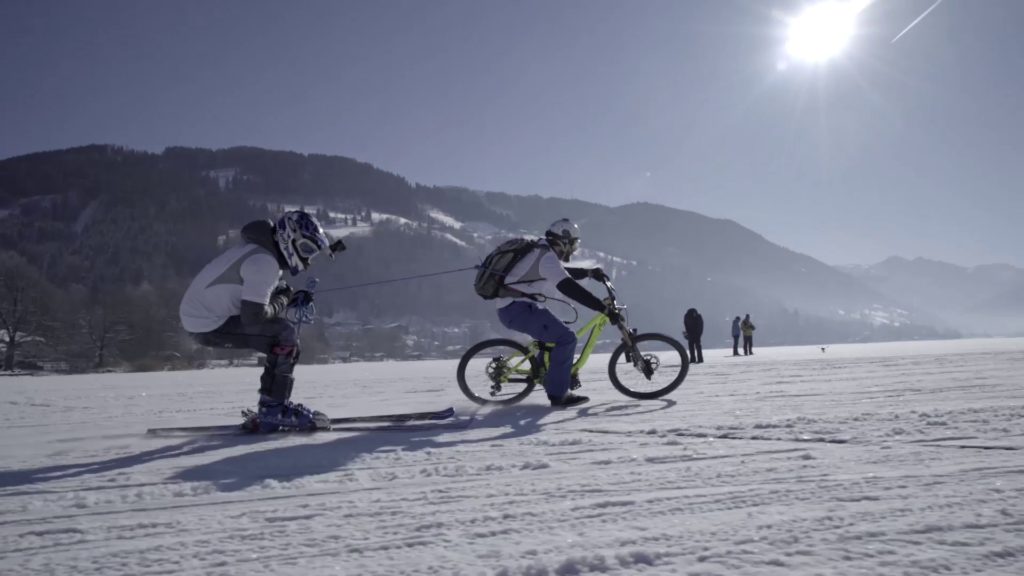 IONICA is an electric mobility exhibition taking place in Austria's Zell am See 21.-23. June 2019.
Austrian e-mtb motor EGO-kits have made this incredible video to highlight their presence there (don't expect the lake to be frozen in June though…!)
Stumps and Cranks Heads to Social Media
The excellent book on amputee cycling, Stumps and Cranks, has moved from a website presence to social media and can now be found on Twitter (@StumpsCranks) and Facebook.
The book itself is a compilation of the experiences of around 50 amputee cyclists and includes information on electric bike riding.
Rad Power Bike's New Flagship Showroom in Seattle
Rad Power Bikes claims to be North America's largest ebike company and says it now has five times more space for its showroom and global headquarters in Seattle.
The direct to consumer e-bike brand tells us that they are 'massively expanding in Seattle. The company is upgrading its U.S. footprint from 7,000 to nearly 33,000 square feet in the historic Ballard neighborhood where the business has been headquartered since 2015. At the heart of the expansion is a new flagship showroom and service center, which is the brand's only brick-and-mortar location in the U.S. Rad Power have regional offices and showrooms in Vancouver, British Columbia, and Utrecht, the Netherlands.'
The brand employs an international team of nearly 100 employees, 70 currently in the U.S. and the company says headcount is expected to double this year.
Their wide range of practical and competitively-priced designs include such bikes as the e-cargo longtail the Radwagon and the folding e-fat bike the Radmini. You can get an overview of all models here.
Refer Successful Applicants to Xtracycle and Earn a Bonus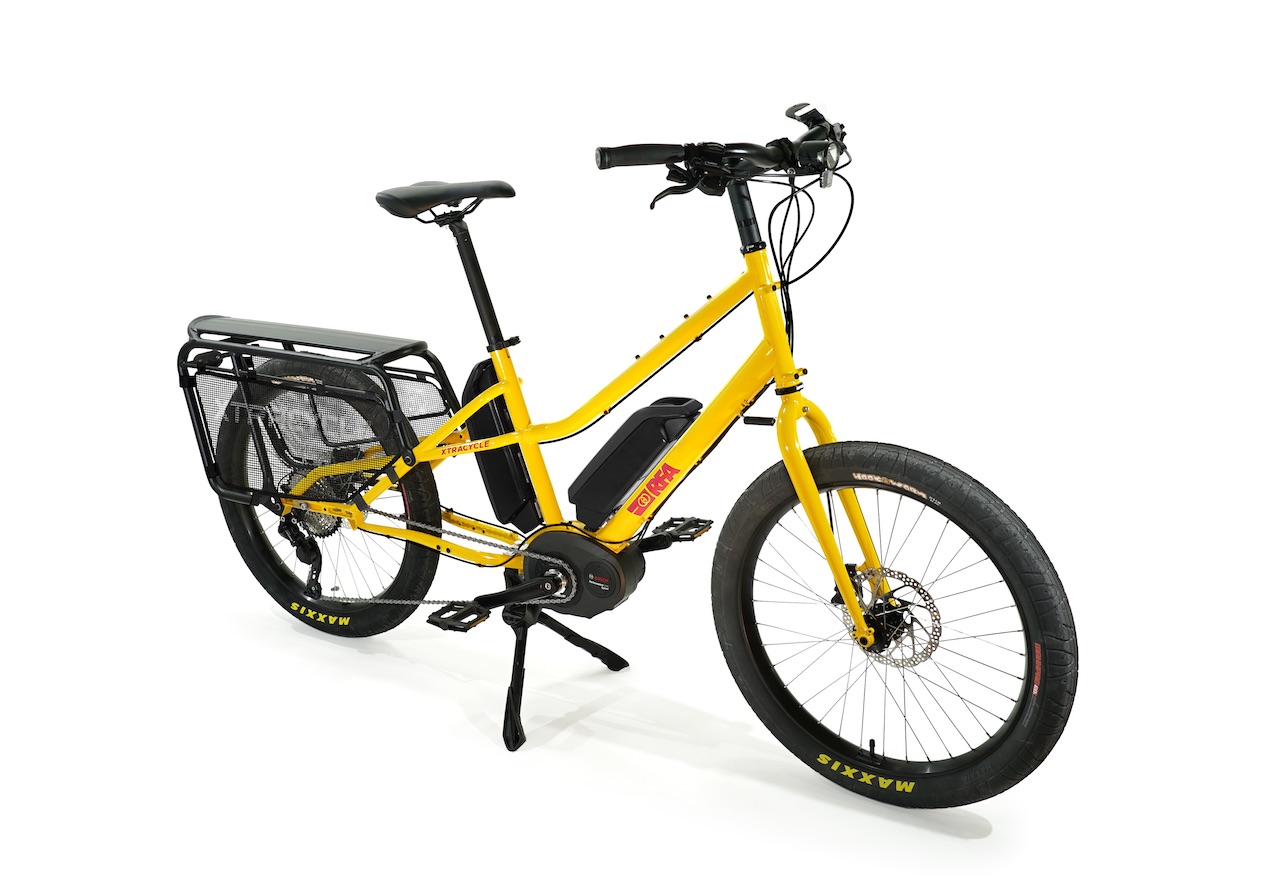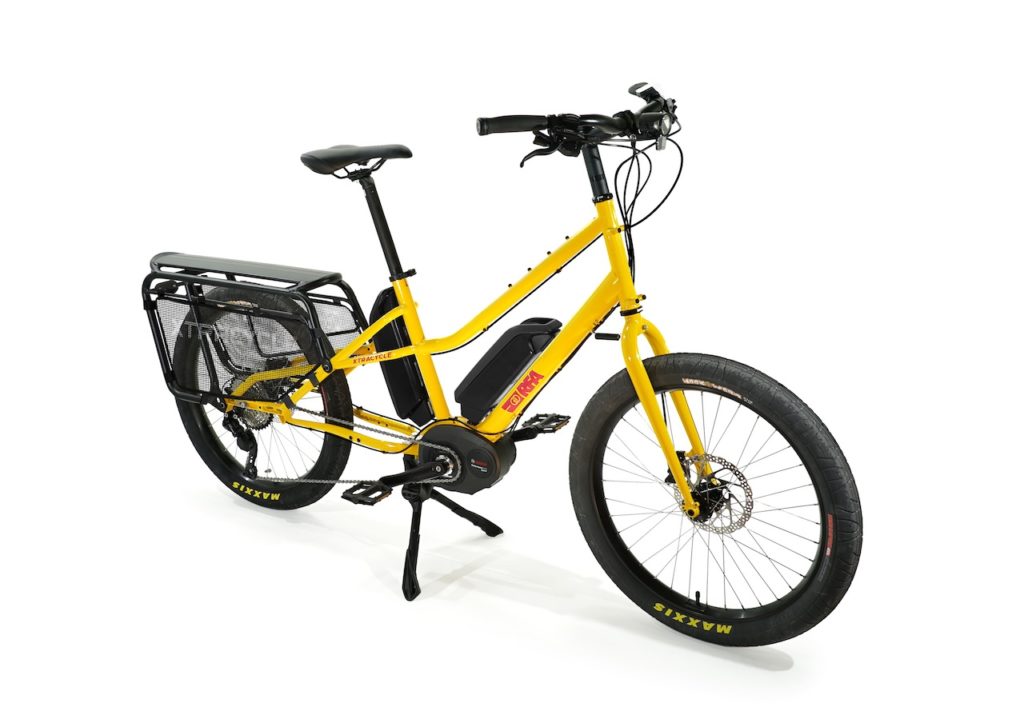 Xtracycle specialise in longtail bikes, e-bikes and longtail conversion kits and are based in Oakland California.
They have been in touch to say they are looking for some new team members at their Oakland headquarters.
If you refer a position listing to a candidate that they hire they will pass along a $250-$500 Xtracycle web-store gift card to you or an organization of your choice! This gift card can be used toward the purchase or a complete bike, Leap kit, or accessories.
Their current career opportunities include:
Fulfillment Assistant
Xtracycle Assembler
E-micromobility
Voi Announces Big European eShare System
Voi Technology is a Swedish startup specialising in micromobility share schemes and has announced its roll-out programme across the continent, targeting 150 cities and towns, unveiling a new range of improved e-scooters and e-bikes according to UK's BikeBiz.
The BikeBiz article details how Voi is introducing a fully electric bike and VOI Cargo, a three-wheel electric cargo bike for the first time to complement its electric kickscooters.
The VOI Cargo sounds an intriguing bike share option as it 'caters specifically to riders who have to carry bulky loads. The bike has a large box on the front which features three-point seatbelts and is suitable for shopping trips, school runs, day trips or other family adventures, the company has said. The VOI cargo bike will also be used as part of VOI's scooter charging operations.'
Launched in Sweden in August 2018, Voi is now present in 18 cities in nine countries, namely Aarhus, Copenhagen, Linz, Moviepark in Germany, Malmö, Lund, Uppsala, Gothenburg, Stockholm, Helsinki, Oslo, Paris, Lyon, Lisbon, Faro, Malaga, Marseille and Madrid. Expansion into Germany, Belgium, Poland and Italy is imminent.
Paris Ban on E-kickscooters Threatened
EBR has already reported on the French pavement ban on e-kickscooters that is in the pipeline for September.
Now Paris's city authorities are threatening a total ban on operating companies such as Lime, Jump, Wind, Tier and Bird.
Local Fr reports 'The bosses of the scooter firms were summoned to the mayor's office….to sign a voluntary 'good conduct' agreement for their business operations. However, if they do not abide by the agreement, they could be facing a crackdown…. the companies were warned: If self-regulation fails, we will have to temporarily ban the service, until the LOM (the new transport law currently under consideration in the French parliament) is adopted'.
E-tech
Solar-powered, Fully Enclosed Mobility Scooter Launches
Daymak Boomerbuggy X, is the first fully enclosed mobility scooter/car for use on neighborhood streets. It features a 80W high efficiency solar panel that continuously trickle charges the 60V 50AH lithium ion battery and to power the built in air conditioner and heater.
Boomerbuggy X boasts a range of up to 60 km (37 miles) and comes with a 1200W motor, making this the perfect alternative to driving a car for those living in both rural and urban communities. It has a twist throttle and an electronic braking system.
E-bike Biz
Is London on the Cusp of an E-cargobike Revolution?
This MyLondon article looks at the many successful ways e-cargobikes are increasingly being used by businesses across London.
There's Bermondsey's Blue Market scheme, launched at the end of April, which will see market businesses sharing a pool of delivery bikes, purchased with a share of a £170,000 pot from TfL's Healthy Streets Fund for Business.
Then there is Pedal Me's riders, who won a Transport for London trial which pitted their e-cargobikes against van deliveries; riders dropped off construction materials at a Crossrail site and the article says the supply contractor had been so impressed they were planning to continue getting deliveries by bike.
Apparently PedalMe – which also offers a cycle taxi service – have moved everything from furniture and food to lights and yacht supplies.
Yet another example are Sustrans, the charity that helps people get about on foot and by bike, who have just moved across the capital entirely using electric bikes.
Couriers covered the 2.7 miles carrying a 117kg printer, 100 storage boxes, 50 crates full of IT equipment, three cupboards and two smoothie bikes!
Another popular area for e-cargobike use is grocery delivery and E-cargobikes are currently serving areas of north London but have great plans for 2019 and beyond to roll out across more areas of the UK and even internationally.
Stay tuned for more e-bike news and reviews and thanks for reading!
-Richard
P.S. Don't forget to join the Electric Bike Report community for updates from the electric bike world, plus ebike riding and maintenance tips!
Reader Interactions