eBike News: Economical E-Sparrow, GoCycle Update, eCargo Award, Pirelli eMTB Tires, Riding Further, & More! [VIDEOS]

In this week's eBike news roundup:
Gridock vs Bikes
eBike Market Updates
Budget E-Sparrow from Detroit Bikes
Fiido eFolder
GoCycle eFolder Upgrades
FSA Motor System into Production
Pirelli eMTB Tire Launch
eCargo Bike Biz Award
Inspiration from the Netherlands for Older Ebikers
Van Moof eBike Ad Banned
Electric Bike Company Grand Opening
And Much More!
Coronavirus Update
Is Gridlock on the Way? Can Two Wheels Come to the Rescue?
This NYT article points out a worrying omen as some cities around the world start to see workers returning to work as virus levels decline:
'There are already warning signs: More than 30 large cities coming out of lockdown, including Hong Kong, Shenzhen, Oslo and Geneva, recorded more congestion on their roads in mid-June compared with the same period last year, according to data from TomTom, a navigation company. Other early evidence suggests that driving is increasing faster than public transit use as people step out of confinement and move around again.'
The article shows how many cities realize the danger and are attempting to coax people out of their cars onto bikes and that they are also taking measures to make public transport safer.
San Francisco has opened up 24 miles of car-free corridors for walkers and bicyclists to get around; another 10 miles are in the works, Bogotá, Colombia now has 52 miles of road space for cyclists.
Like Bogota, Milan has also made its pandemic-era network of bike lanes permanent.
As the article points out, post virus gridlock could lead to problems even more serious than the pandemic; ' Staving off a surge of cars on city streets is important not only to avoid congestion delays, accidents and higher air pollution, which kills an estimated four million people worldwide each year. It's impossible to stop global warming unless cities sharply reduce pollution from cars, trucks and motorcycles.'
UK eBike Sales Standing Still Compared to Budget Bikes
Bicycle Industry and Retailer News (BRAIN) reports on how the UK bike market has fared over March and April as the country entered Covid 19 lockdown:
'The United Kingdom bike industry says e-bike sales growth stalled in Q1 and during the country's COVID-19 lockdown. The industry is urging the government to provide financial incentives for e-bike purchases and create a public awareness campaign to encourage the use of e-bikes for transportation.'
By contrast:
'Most U.S. retailers, suppliers, and sales statistics indicated that demand for e-bikes has increased significantly during the COVID-19 lockdowns, although not necessarily as much as demand for lower priced regular bikes.'
When examined, the figures from the UK actually demonstrate the e-bike market still showed a healthy 50% growth rate during March and April (it's recent average growth rate) – but such was the explosion of demand for budget priced non electric bikes this growth seemed slow by comparison.
The UK's Bicycle Association is lobbying the UK government for direct financial incentives for e-bike buyers. "Evidence shows that a purchase incentive of as little as £250 would double sales of e-bikes over just 12 months" they say.
French Bike Market Booming
Bike Europe reports 'The French bicycle market has recorded huge growth since May 11th, the date that lockdown ended in France, a recent study on bicycle use shows. Sales increased by 117% between May 12th and June 12th, according to the French Union Sport & Cycle organisation. Even though bicycle inventories are running low, the French government is increasing its financial support for cycling.'
It's not just sales that have increased – bike use is also showing a dramatic increase according to automated bike counters, in Paris at least.
New eBikes & eBike Systems
Meet the Affordable E-Sparrow
BikeRumour reports how 'Detroit Bikes' latest affordable commuter builds on the success of their $400 aluminum Sparrow, by putting a motor on it ….
'The E-Sparrow features aluminum frame and fork, 250W Bafang rear hub motor and 280Wh Samsung 36V lithium battery, disk brakes and the option of pedal assist or throttle control.
Cost is US$899, shipping in September 2020, with free US delivery.
Fiido Folder Crowdfunds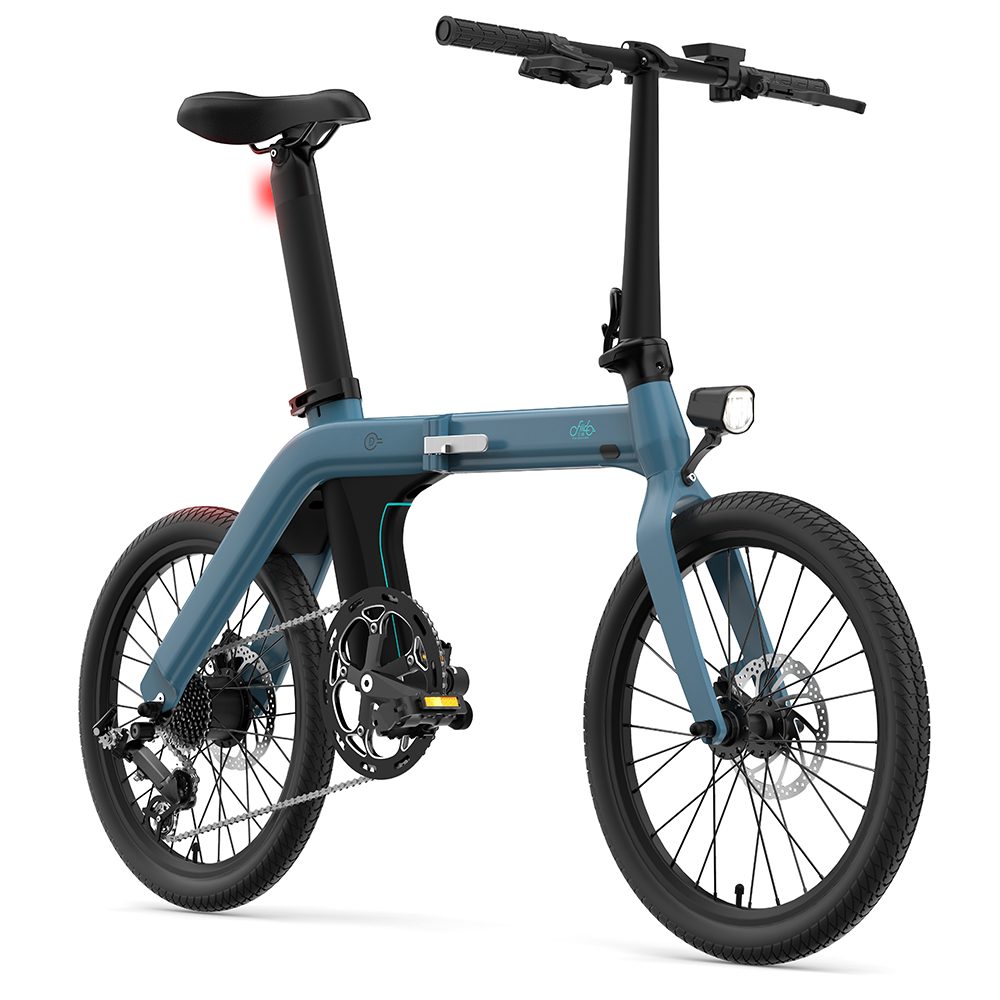 Chinese budget e-bike brand Fiido claim that their latest model offers up to 100km (62 miles) of range, and the total weight is just 28.4 pounds/12.9kg. It features a rear hub motor, plenty of derailleur gears and built in LED lighting.
The D11 is now crowdfunding at IndieGoGo with discounted prices starting at £640 / US$800.
eFolder GoCycle GX Upgrades
The UK's GoCycle has just announced several upgrades to its best-selling model, the GX e-folder:
New 2020 GX model inherits the front fork from range-topping GXi
Streamlined cable routing
Internal cabling refinement provides smoother fold and easier battery removal
300g overall weight saving
Gocycle GX is priced from £2,899; €3,199; $3,299 MSRP
New FSA Motor Enters Production
Bike Europe reports on a new hub motor system from Italian company FSA; 'FSA announces the start of mass production in July. The first e-bikes specified with the FSA system will be in the shops early September. For FSA, cycling performance for road e-bikes was leading during product development and testing.
According to FSA, "for the rider the handling of the e-bike should be the same regardless whether the system is switched on or off above 25 km/h. Thanks to the combination of a low weight, a compact size and a low Q-factor the e-bike can be handled like a standard bike."'
Electric Bike Company Grand Opening & Battery Colors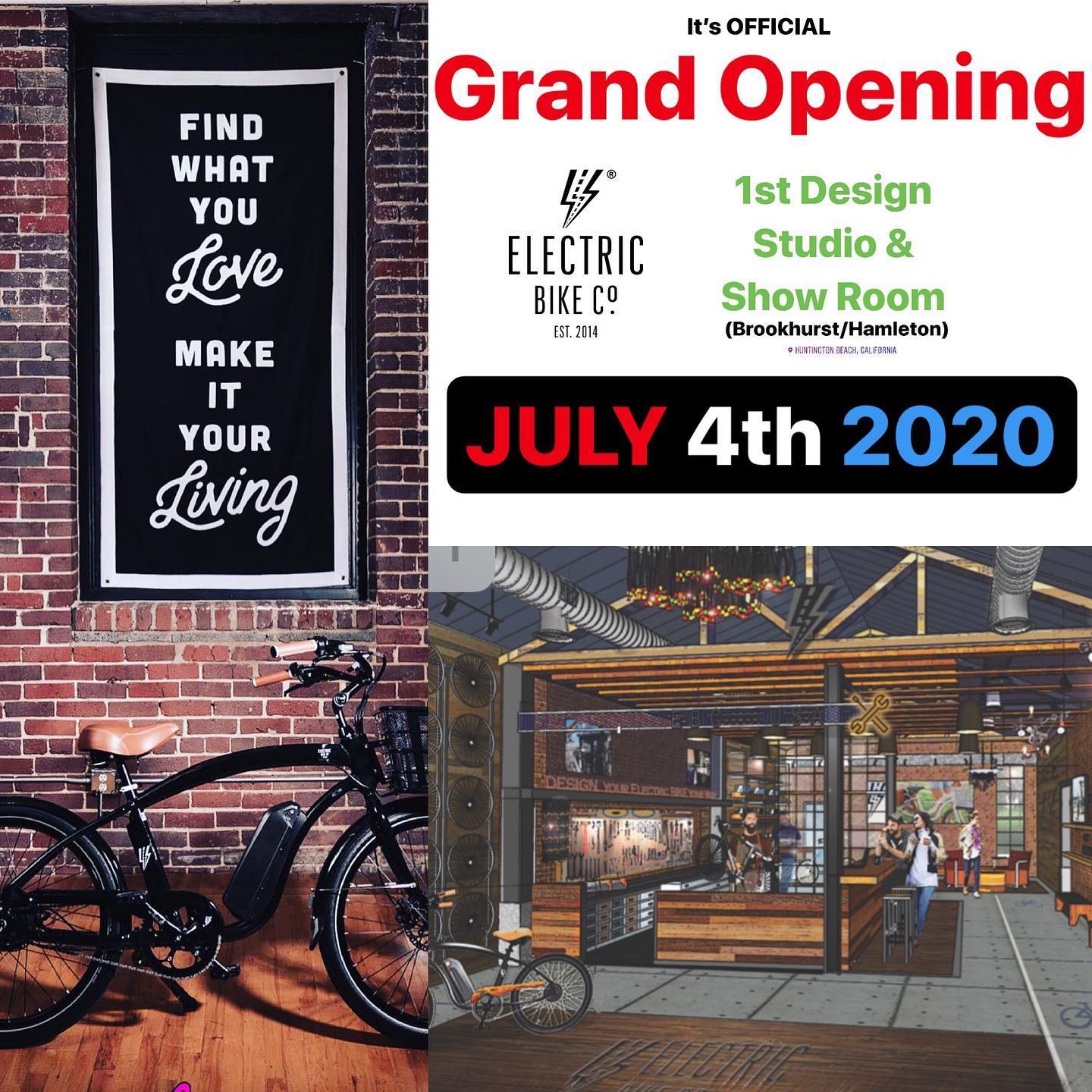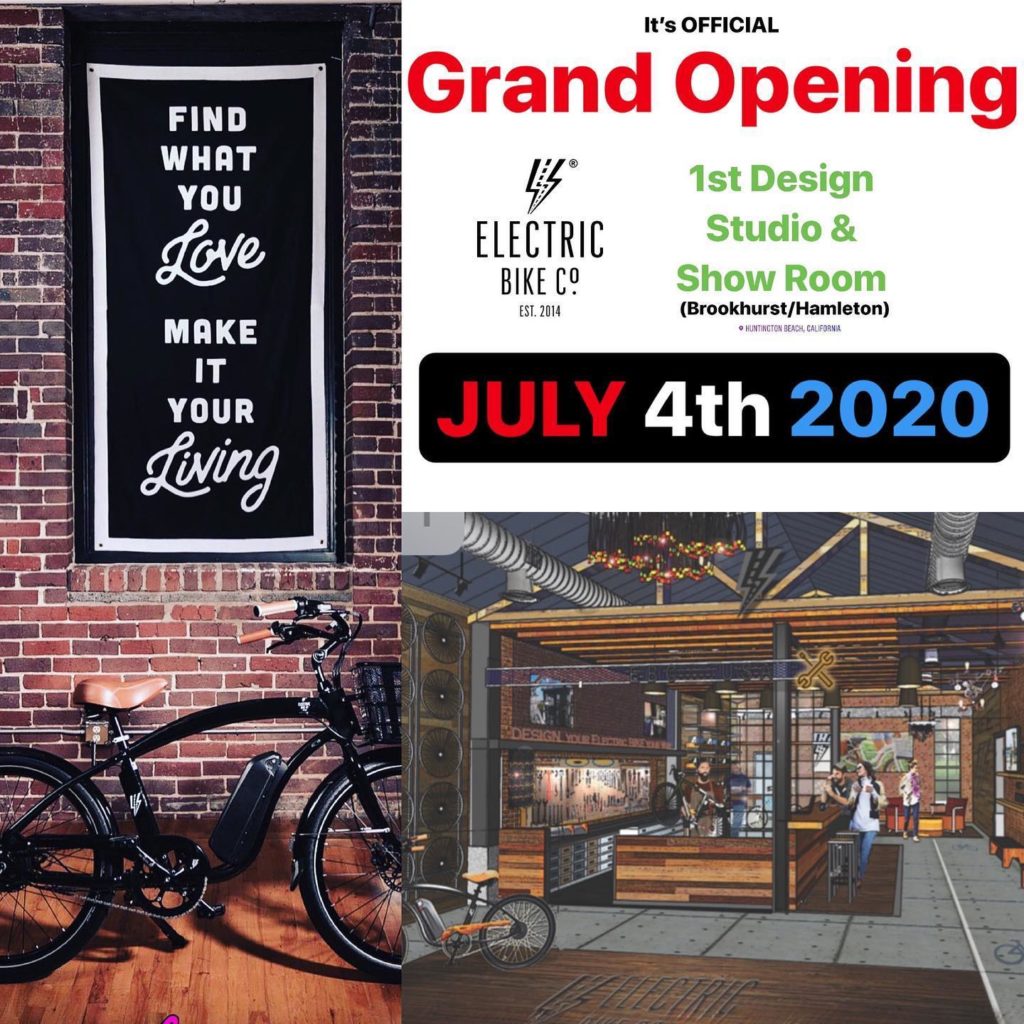 On July 4th, Electric Bike Company will be having a grand opening party to celebrate their new design studio and showroom in Huntington Beach, CA. 10am to 4pm at 21501 Brookhurst St, Huntington Beach, CA 92646.
Customers will be able to design their bikes at the showroom and one of the new announcements from Electric Bike Company is the custom color options for the battery case. Bike customization is also available on their website.
Cycle Accessories
Pirelli eMTB Tires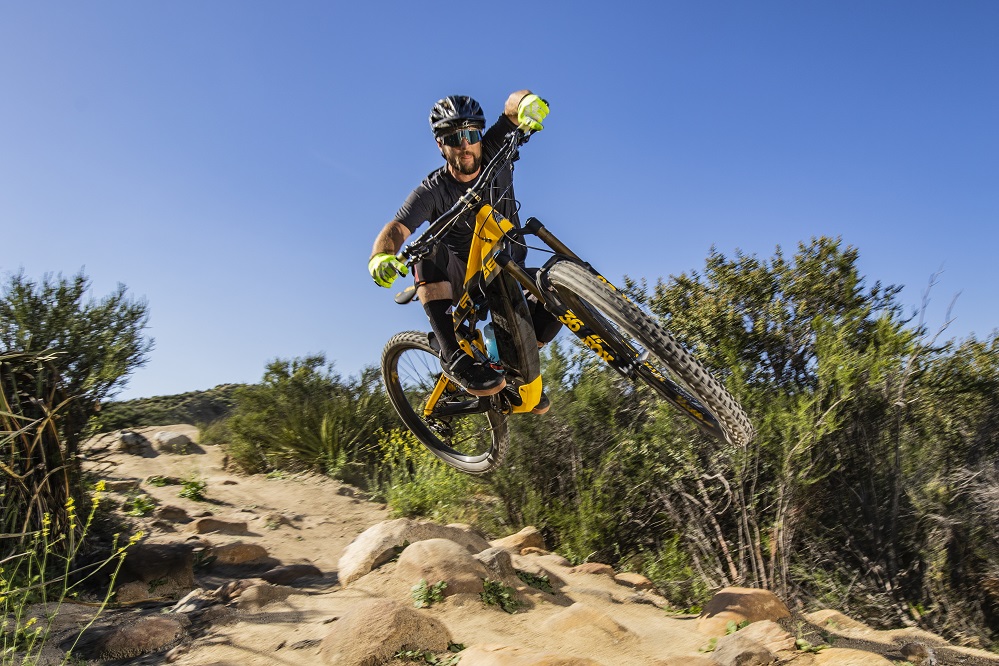 Pirelli's new Scorpion eMTB Tire line has three models that are all Tubeless Ready and come in both 29×2.6 & 27.5×2.6 sizes.
The most aggressive model in the line, the Scorpion eMTB S, has widely spaced tread and holds up under high-torque and fast speeds whether on loose, loamy, dry or wet terrain & conditions.
For riders looking for a tire that's suitable across a broader variety of mixed terrain, the Scorpion eMTB M tire uses medium knob height & tread spacing for equal parts grip & rolling speed.
To complete the line comes the rear-specific Scorpion eMTB R model, which pairs best with the M tire up front, to add traction during both pedaling and braking without skimping on rolling efficiency and grip.
Get Inspired
E-bikes Keep the Elderly Cycling More – If Over 78!
LEVA-EU reports that 'Dutch Insurance company Univé concludes that e-bikes effectively help to improve the mobility of seniors. Their conclusion is based on CBS data (Dutch organization for statistics) about cycling behavior between 2010 and 2017. For the group of 65 years and older, the statistics show that a total of 13.4% have been cycling faster, whereas for the group up to 50 years, the data barely shows any increase of speed. What's more, the group of people above 78 years have been riding on average 33% more kilometres.'
eMicromobility
Trikke Police Interceptor
As Segway is discontinued, Trikke offers their Police Interceptor as a way to navigate crowded areas and engage with people.
Here is a good story about the Norfolk Police Department using the Trikke:
Equipped with this police scooter, officers can stay right on the ground with the locals and engage in friendly, non-intimidating interactions.
"It improves community relations. People are able to interact with us not just see us drive by in the car and kids love them. Much less intimidating. Our guys are showing up to work early to make sure they have one to ride." Police Officer Mitchel Ashton, Norfolk Police Department.
Learn more about the Trikke for police and security here.
Trikke also makes a variety of their EVs for the public as well. More info at their website.
e-Kickscooters in the UK
There have been numerous reports about how e-kickscooters are about to be 'legalised' in the UK from 4th July.
Many suggest this is a blanket relaxation of rules but in reality, though a this is welcome change for e-micromobility fans, it only applies to rental schemes, is a twelve month trial and the actual areas where schemes will appear isn't yet clear. More detail in this excellent Wired article.
eCargobikes
London-based e-Cargobikes.com Wins Award
e-Cargobikes.com have been in touch to tell us they have been recognised by the Ashden Awards as amongst some of the world's most practical and scalable low carbon innovators.
e-Cargobikes.com won the Ashden Award for Clean Air in UK Towns and Cities, supported by HSBC.
e-Cargobikes.com was among 11 winners at the annual Ashden Awards announced on 2nd July.
They were chosen from over 200 applicants for their work creating resilience, green growth and fairer societies.
Local authorities, retailers, businesses and consumers can make use of e-Cargobikes.com today. They have already been deployed in two London Boroughs and five Clean Air Villages as well as by the Co-op and Sainsbury's for grocery deliveries.
The Ashden judges commended e-Cargobikes.com for making its cargobike fleet available to move vital food and medicines in London.
Ashden spotlights and supports climate and energy innovators around the world – including businesses, non-profits and public sector organisations which are delivering proven, ready-to-scale climate solutions.
Urban deliveries are a key area of focus for reducing emissions in towns and cities.
With volumes growing all the time, the e-Cargobikes zero emission fleet of purpose-built delivery bikes has the potential to make a big impact on reducing pollution caused by delivery vehicles.
eBike Law
Van Moof Advert Banned in France
Dutch e-bike company Van Moof may just have pulled off a coup in managing to get one of its adverts banned in France – thereby creating more (now free) publicity for itself in the ensuing controversy than the original advert could have generated…
The Verge reports how Van Moof's 'first TV advertisement was banned in France for its negative portrayal of car traffic and pollution. The commercial was rejected by France's advertising regulatory authority, ARPP, because it "discredit[s] the automobile sector […] while creating a climate of anxiety."
The ad, which premiered on June 6th and is intended for both TV and the web, features scenes of traffic jams, vehicle crashes, and tailpipe pollution reflected on the surface of a sports car that eventually begins to melt, giving way to VanMoof's new S3 e-bike.
"The alternative to gridlocked freeways and overflowing subways," the text reads. "Time to ride the future."'
The following Youtube version of ad is now well over 1.5 million views and counting…..
LEVA-EU Says European Commission's Rhetoric Not Matched by Action on
LEVA-EU, the sole trade association for the light electric vehicle sector, says the European Commission cannot continue to ignore a key barrier to growth for the LEV market following its decision to carry out yet another study into LEVs.
In essence LEVA-EU are calling for at least some measure of deregulation – or at least clearer, cheaper and more practical regulation – to aid the development and public uptake of faster light electric vehicles.
LEVA-EU say they 'wrote to the EC calling for urgent legislative change for LEVs centering on the technical legislation for L-category vehicles – mopeds and motorcycles. At the request of the Commission, the European Council and Parliament decided in 2013 to only exclude electric bicycles with pedal assistance up to 25 km/h and 250 W from this L-category. So, all other electric bicycles are included in technical legislation, which was originally written for internal combustion engine mopeds and motorcycles. This leaves manufacturers forced to navigate complicated, costly and inaccurate procedures. Moreover LEVA-EU said classing LEVs in the same category as mopeds presents considerable safety issues for riders.'
eBike Biz
Buyer Beware – Gi FlyBike, A Cautionary Tale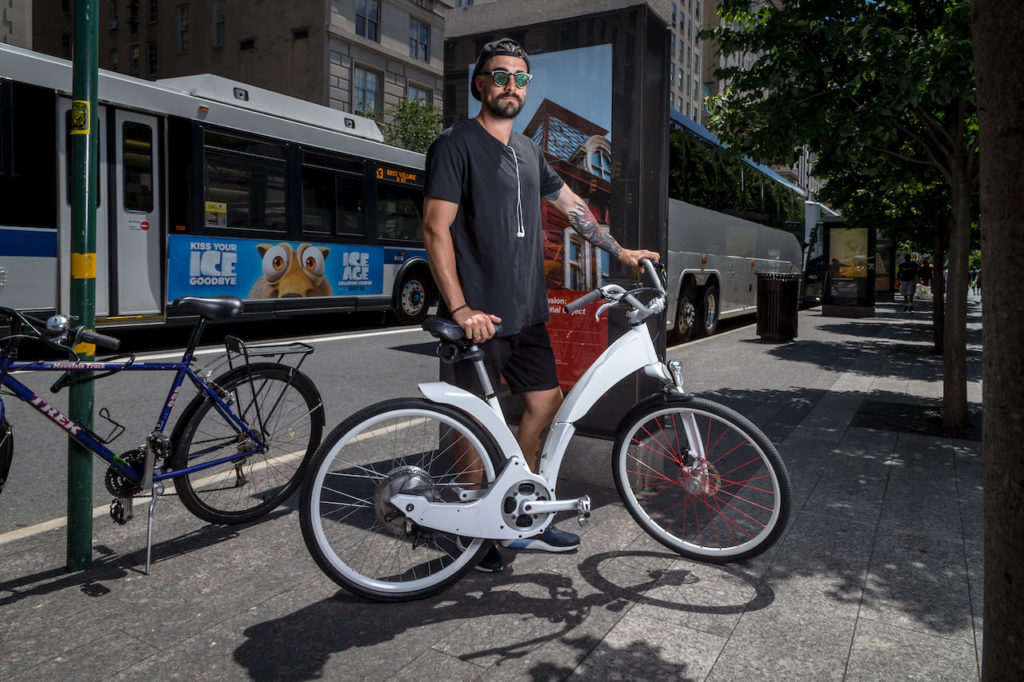 This autoevolution report details the widespread disappointment that has followed in the wake of the Gi FlyBike – whilst the initial crowdfunding campaign drew a lot of attention and many backers, the report relates a story of backers who never got a bike – or a refund – and there were reports of where bikes did turn up they were not as originally specced or of the promised quality.
EBR of course regularly reports on new crowdfunding e-bikes and there are definitely some new and exciting looking e-bikes in the offing and crowdfunding gives a platform to those who smaller businesses with bright ideas but lacking resources and cash.
However, we all (journalists and consumers) remind ourselves that it's a very different thing (with greater inherent risk) buying an e-bike via Crowdfunding compared to your friendly local store or online from a long established well-reviewed company.
As you can see on this Kickstarter page, although there is a legal obligation created between the company asking you to pledge and the backer, enforcing that obligation can be be a very different matter, as some Gi FlyBike backers found out.
5.3 Million Euros for Shared Electric Mobility Trial
Bike Europe reports on an 18 month long trial scheme in the EU:
'Six pilot cities from five different countries are being used for an EU-funded shared e-mobility project, eHubs. The objective of the eHubs project is to demonstrate that shared and electric shared mobility (e-bikes, e-scooter, e-cargobikes and electric cars) are affordable and attractive alternatives to private cars.
The project is being supported by Interreg, a series of programmes to stimulate cooperation between regions in and out of the European Union, funded by the European Regional Development Fund. The EU-funding equates to 5.31 million euros out of the total 8.86 million euro for the pilot.'
Stay tuned for more e-bike news and reviews and thanks for reading!
-Rich
P.S. Don't forget to join the Electric Bike Report community for updates from the electric bike world, plus ebike riding and maintenance tips!
Reader Interactions