eBike News: Delivery eCargo Trike, Top eMTBs, 2018 Ampler, & More! [VIDEOS]
In this week's ebike news roundup:
Tretbox eCargo Delivery Trike
New 2018 Ampler Bikes
Top eMTB Picks of 2017
Rad Power in Entrepreneur List
eBike Legal Update
And More!
New E-Bikes and E-bike Systems
Tretbox – the eCargo Trike of Tommorrow?
There is increasing talk about e-vehicles that can bridge the gap between what we would recognise e-bikes and larger motor vehicles like cars and lorries. Meet one of the latest, Tretbox , a startup from Germany.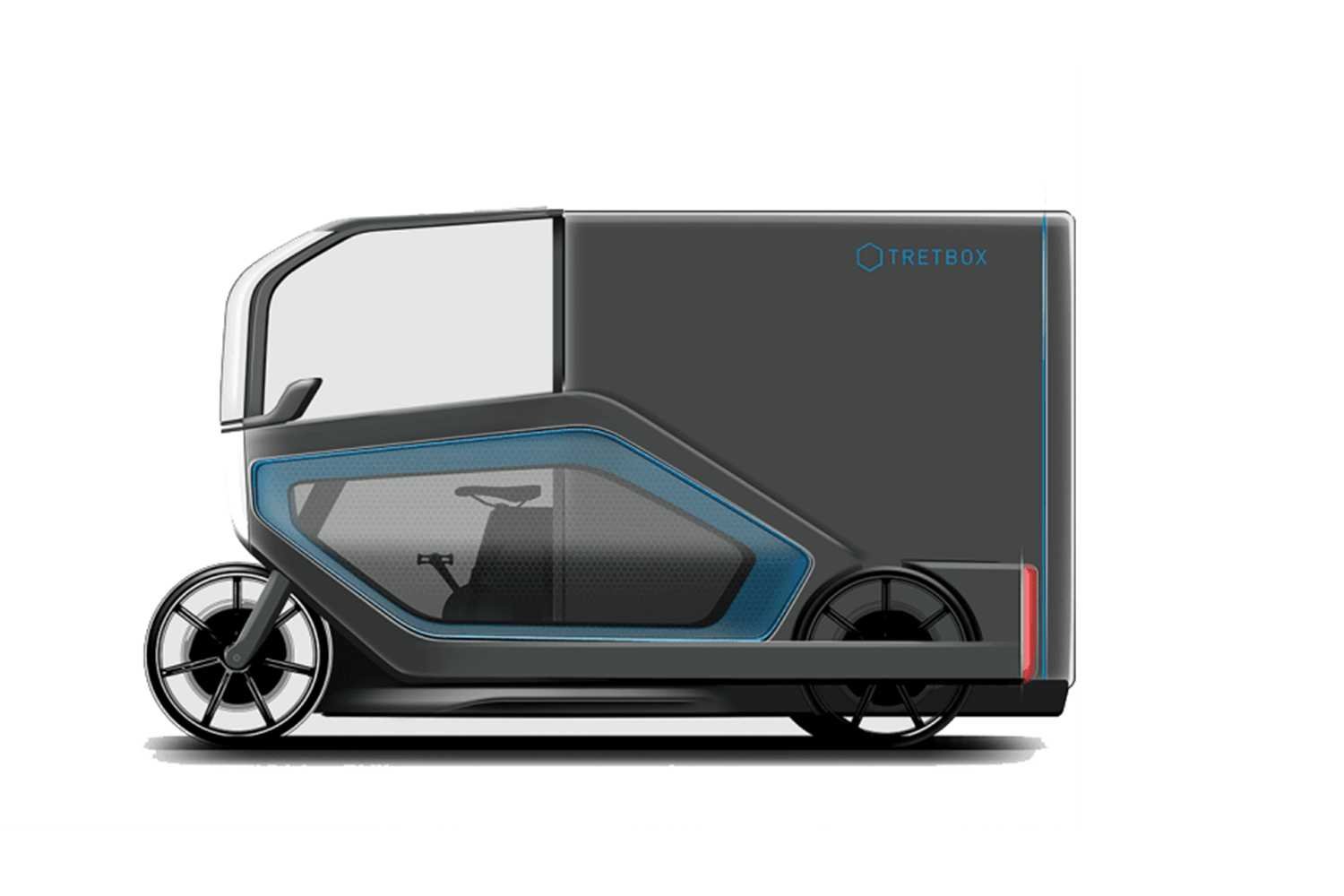 It's not just an electric vehicle for delivery, aimed at replacing commercial delivery vehicles, but also a vision to create an allied network of hubs (which sound a lot like depots).
Whilst detail is scarce, it also sounds as though, legally speaking, the Tretbox is classed as a regular pedelec, allowing it to use bike lanes, whilst fulfilling many of the functions of a small delivery vehicle that might more normally be found on the roads.
It has a claimed carrying capacity of up to 200kg, other key advantages being full rain protection and quick and loading and unloading.
There appears to be some serious business muscle behind the project too, with one of the seed-funding partners being Volkswagen.
Ampler Reveals 2018 Models
Estonian-based Ampler who specialise in minimalist e-bike designs have revealed their two new 2018 models.
The Hawk is a single speed weighing in at around 31 pounds/14kg whilst the multi-gear Bilberry is also designed to have more carrying capacity and weighs in at under 39 pounds/17.5kg.
The impressive looking spec also features smartphone connectivity that allows you to change the motor profile settings and both models also feature inbuilt torque sensor and hybraulic disc brakes.
Most distinctively all Ampler bikes have battery and electronics integrated into a conventional looking bike frame. Prices start from €2190.
Momentum Electric's VIT-S Fully Funded
We've previously reported on Momentum Electric's VIT-S Kickstarter launch of what claims to be 'the most powerful legal electric bike'.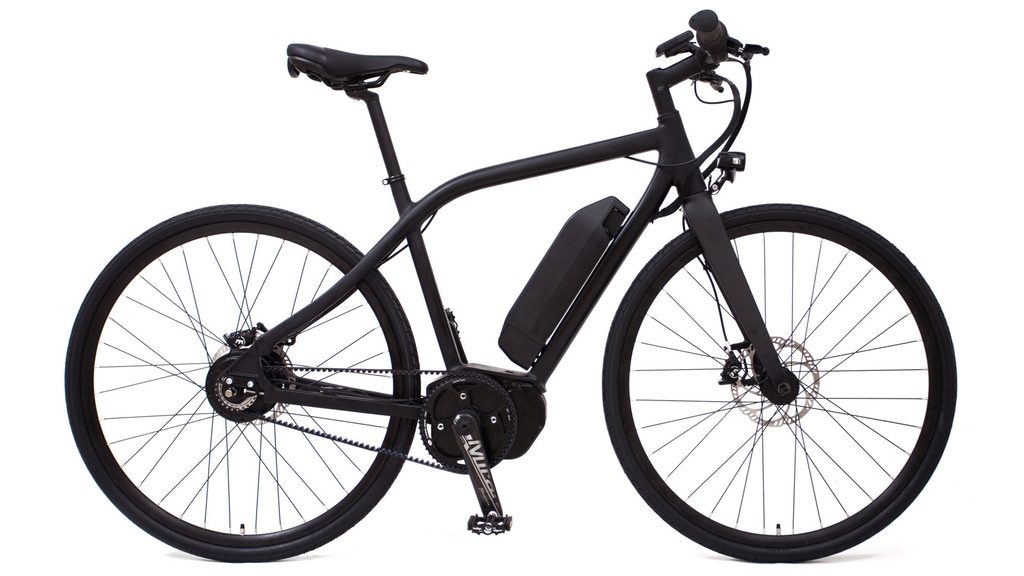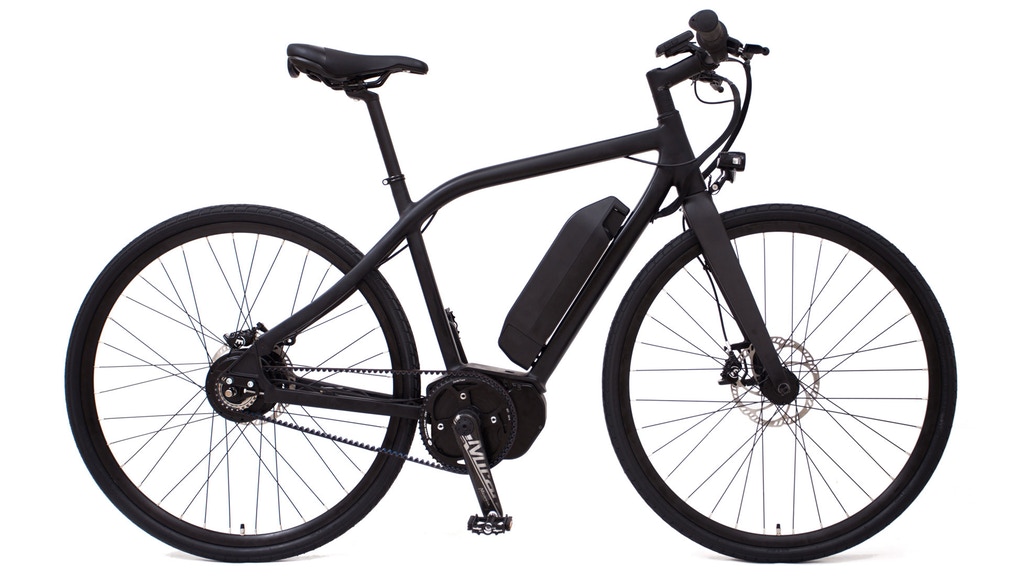 The good news is that it will now be coming to market after being fully funded on Kickstarter.
E-Mountainbike Mag Pic their Top E-mtbs of 2017
It's that time of year when 2017 retrospectives abound and German-based e-mtb specialists EMOUNTAINBIKE MAG have picked their top e-mtbs of 2017. No surprises in terms of the motors used – but newcomer Rockymountain Altitude Powerplay Carbon is perhaps the real breakthrough model, with its own brand motor.
E-bike Biz
PeopleForBikes E-bike Summit Report
Lots of handy industry info here in this BRAIN press report on the recent PeopleForBikes E-bike Summit in Irvine California. In it we learn that 1,500 to 2,000 dealers out of around 3,900 bike shops throughout the US sell e-bikes.
There's also good analysis on the typical US e-bike purchaser and an update on e-mtb access.
Rad Power in Entrepreneur
Rad Power Bikes was recently recognized as one of the "Best Entrepreneurial Companies in America" by Entrepreneur magazine's Entrepreneur 360™ List, a premier study delivering the most comprehensive analysis of private companies in America.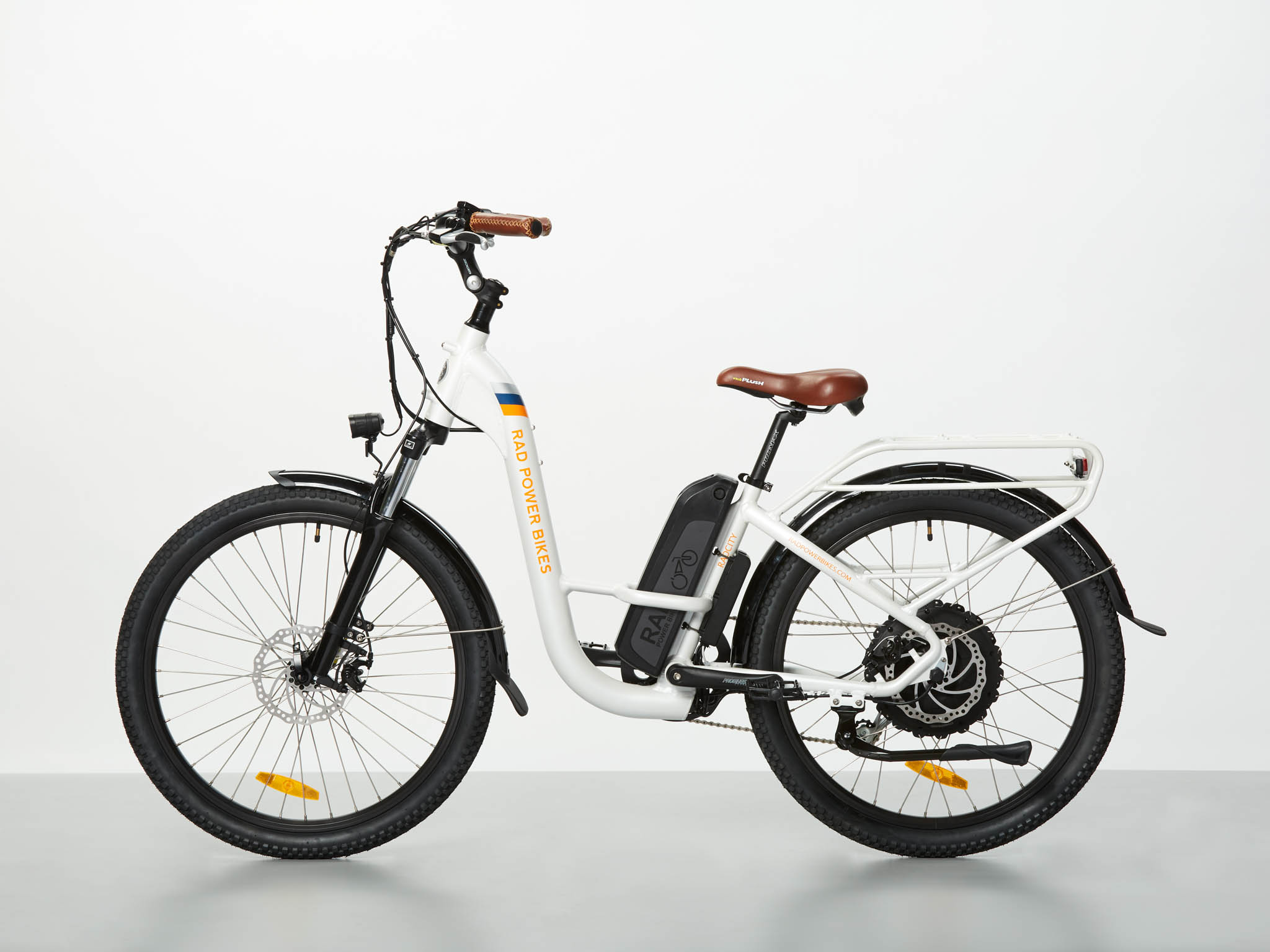 "It's an honor to be recognized by Entrepreneur magazine as one of the best entrepreneurial companies in the country," said Mike Radenbaugh, CEO of Rad Power Bikes. "We founded Rad Power Bikes and set out to change the world for the better. Our robust new 2018 lineup is helping usher in a paradigm-changing shift towards sustainable, zero emissions urban transportation, while also easing traffic congestion and urban parking shortages. That's a worthwhile mission that has clearly evoked the entrepreneurial spirit throughout our entire organization."
Passau Offers 200 Euros Towards E-bike Purchases
The beautiful German city of Passau is offering a 200 euro subsidy to local resident 'Passauers' within certain limits; the offer is limited to one e-bike per household, it only applies to new e-bikes and will not extend to S-Pedelecs.
Companies can receive 400 euros in funding if they get an eCargo bike, with up three eCargo bikes subsidized per company. It's all subject to an overall budget of 20,000.
Indian Push on E-mobility
Bike Europe reports that the Indian government has started promoting e-mobility to combat high pollution levels. It's not just about e-bikes though; the article says it's government attitudes that have triggered "companies like Okinawa Autotech to invest millions in this potentially huge market. Electric scooter venture Okinawa Autotech is to invest USD 30 million in next three years."
"The investment is earmarked for network expansion, product development besides setting up a charging network," said Jeetender Sharma, MD, Okinawa Autotech.
E-bike Law
Rally Against Di Blasio Crackdown
December 18th saw 200 protestors, mainly food delivery workers protest at City Hall, New York against the planned crackdown against e-bikes by Mayor Di Blasio. Here's more detail from Streetsblog NYC.
Boise, Idaho Passes E-bike Law
Idaho state capital Boise has passed a law allowing certain classes of e-bike to ride on sidewalks and elsewhere. Here's a summary of the changes from the Idaho Statesman.
Stay tuned for more eBike news and reviews.
Happy New Year!
-Richard
P.S. Don't forget to join the Electric Bike Report community for updates from the electric bike world, plus ebike riding and maintenance tips.
Reader Interactions