eBike News: Carbon eBikes, Gorilla eFat, Light eKit, eBike Consultants, & More! [VIDEOS]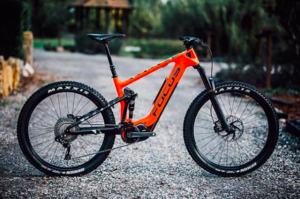 In this week's eBike news roundup:
Carbon Frame eBikes from Furo and Focus
Pedego's New E-fat Bike
Fischers' 2018 Budget Range of E-bikes
Lightweight Cytronex Kit
Penn State eBike Consultants
eMTBs Booming in the UK
Pot Hole Spotter eBike
Paris eMobility Show Video
And Much More!
New eBikes & eBike Systems
New Furo Carbon Frame Models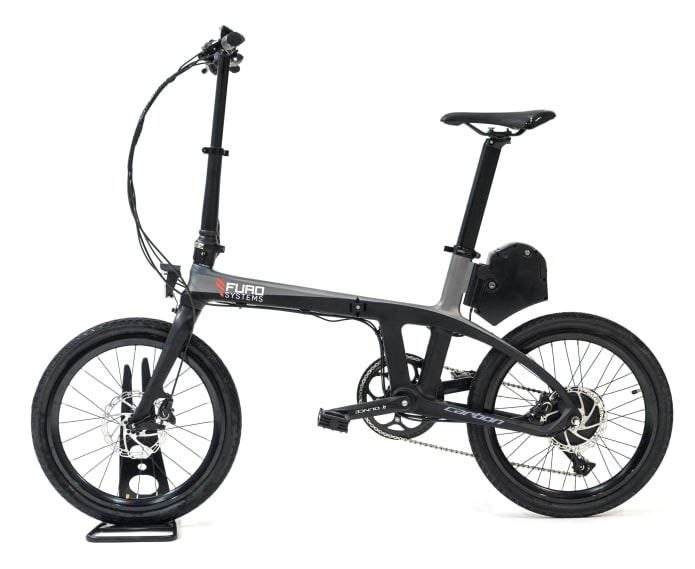 Furo Systems have recently launched two carbon framed e-bikes, a folding model powered by a Bafang rear hub motor and an e-mtb hardtail with a very distinctive looking Bofeili crank drive.
There are 250W and 350W versions for Euro and US markets respectively and the early bird offers are deeply discounted at 25% off, starting at €1299.
Focus Jam2 Goes Carbon
We've previously detailed the Focus Jam2 e-mtb with it's distinctive in-frame battery powering the Shimano E-8000 mid-drive.
Focus recently announced a super-specced 2018 version with carbon frame. Here's a review from Electric Mountain Bike Magazine.
Pedego's New Trail Tracker Gorilla Edition
Pedego's new Trail Tracker Gorilla Edition boasts a whopping 672Wh battery and four-inch-wide tires for sand, snow, mud or gravel at speeds up to 20 miles per hour.
A 500-watt motor delivers excitement with the twist of the throttle. With five levels of automatic pedal assist and Shimano 7-speed shifting. Priced at US$3,595.
Fishers' 2018 Competitively Priced E-bikes Unveiled
German bike manufacturer Fischer has launched its 2018 range of 14 e-bike models, priced €1099 to €2349.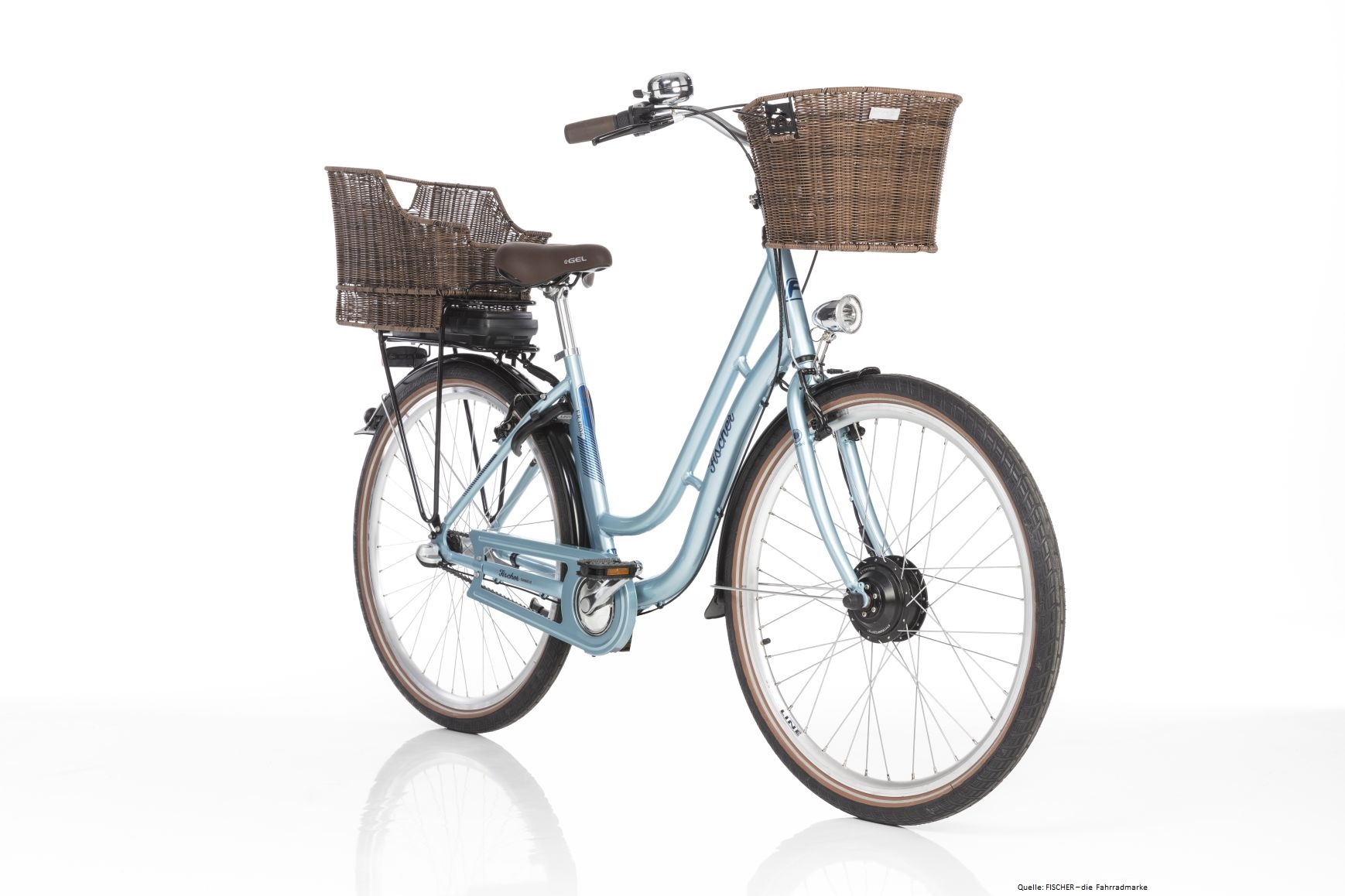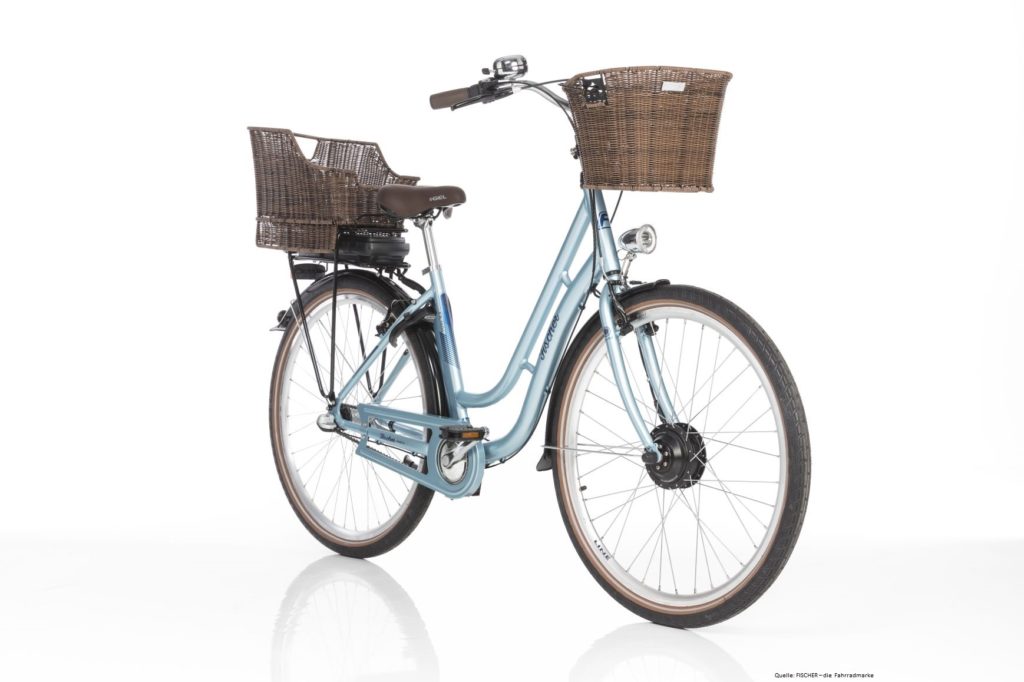 The manufacturers say they have put the emphasis on comfort and strength, with some models boasting thicker walled frames but no increase in weight (small wheels are now used to offset the stronger frames).
There are a number of different motors used throughout the range from front and rear hub motors to Bafang mid-drives on some e-mtbs.
Cytronex Kit
Cyrtonex are a small UK firm producing high quality front hub motor kits with their own clever and distinctive design of 'water bottle' battery.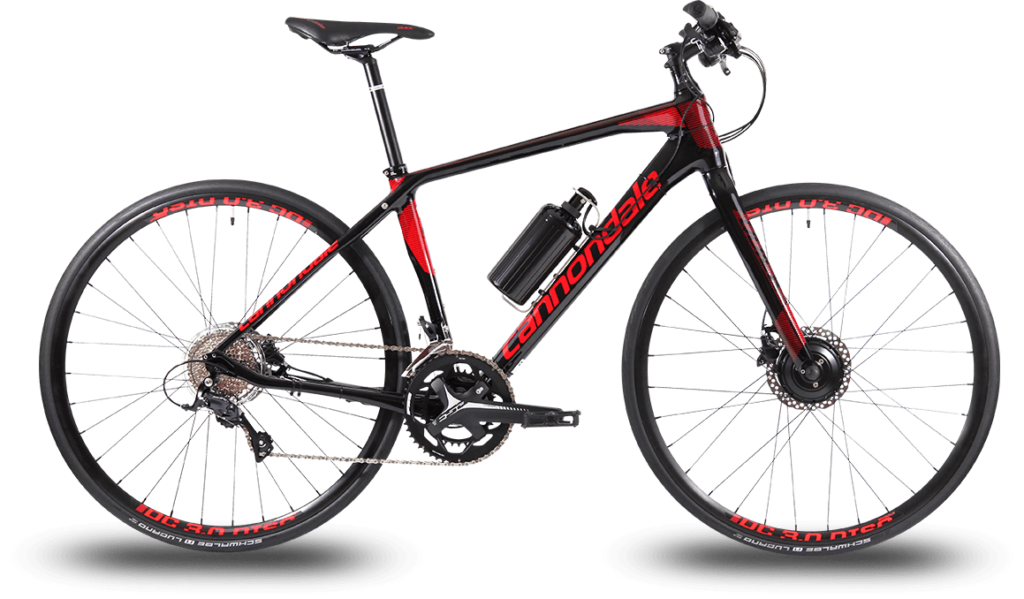 The much-respected UK transport and energy magazine A to B recently reviewed the kit as fitted to a very sporty Cannondale CAAD12.
The bike's vital stats look good on paper with an overall weight of 12.6kg including a 1.6kg battery giving a hugely impressive 28 mile range. If you want to get the full review (99p per issue for a digital download) or just explore what else A to B has to offer see here.
eMTBs Booming in the UK
Two recent pieces of news all point to the fact that eMTBs are booming in the UK.
Bikebiz reports that major media concern Play Sports Network are to launch a new Youtube channel exclusively devoted to eMTBs.
And German-based Electric Mountain Bike Magazine say their UK readership has increased 90% since last year. This article also gives some insight from those in the UK eMTB industry.
New E-Tech
Pothole Spotting E-bike
The pothole spotting e-bike pictured below is part of trial exploring a better way to gather information to tackle the scourge of of pothles on the UK's frequently poor quality road surfaces.
This video gives a brief explanation of the main technologies involved and how refuse vehicles may be at the front of a new more efficient system than simple 'visual inspection'.
Get Inspired
Penn State's Project Bring Your Own Bike
Some students at Penn State have created an electric bike conversion and consulting social enterprise. They are helping people in the community convert their own bikes to electric.
From the article "Project BYOB does not actually manufacture any of the parts or components necessary to convert a regular bicycle into an electric bike.The members of the Penn State student-led group are more like consultants with a side hustle in advocacy."
Check Out the Paris Exhibition
Here's a great little summary video from Fully Charged reporting on the Autonomy & Urban Mobility Summit in Paris back in October and just posted now – admittedly more interviews about e-cars but apparently e-bikes were by far the most numerous exhibitors. Learn about how autonomous vehicles might find you in future using just three words, how many thousands of electric car trips are made each day in Paris and much more…
Australian E-bike Success Story
The Sydney Morning Herald reports that e-bikes may finally be taking off in Australia after the legal conundrums that have dogged the sale of e-bikes there over recent years seem to be being resolved.
E-bikes Named Present of the Year in Sweden
The Swedish Trade Federation has selected a Christmas Present of the Year every year since 1998 and this year has chosen the e-bike.
E-bike Law
UK Shop Now Selling Speed Pedelecs as On the Road Legal
Potentially quite big news; UK retailer Electric Bikes Sussex say they are now able to sell you a speed pedelec and guide you through the process that will get it on the road legally. These 's-pedelecs' can reach assisted speeds of 28mph (the assisted limit for 'regular' pedelecs that are treated just as regular bikes in the EU is 15.5mph).
So you can see the exact nature of the claims being made here's a direct quote from the press release dealing with quite a complicated area:
'The UK doesn't (yet) have a speed pedelec category, so they're categorised as mopeds. This means that a speed pedelec must be registered with DVLA, must be taxed, must have a valid MOT (if required) and the rider must be licensed and insured. They're also not allowed to use dedicated bike lanes.
Whilst this all sounds simple, a quick browse online will demonstrate how difficult this has proven and that many people have been unable to complete this process successfully.
Electric Bikes Sussex are therefore delighted to announce that they have recently successfully navigated this process and now have a fully UK compliant speed pedelec of their own.
Managing director Graham Rowe explains: "It's true. You can now buy a speed pedelec for yourself. We also offer a personalised 'registration service', whereby we can clear all the regulatory DVLA Registration challenges on your behalf, leaving you to arrange insurance and ride away."
He adds: "It's important to understand the distinction between these 100% UK legally compliant models and other inferior, or illegal electric bikes." '
Watch this space for more details.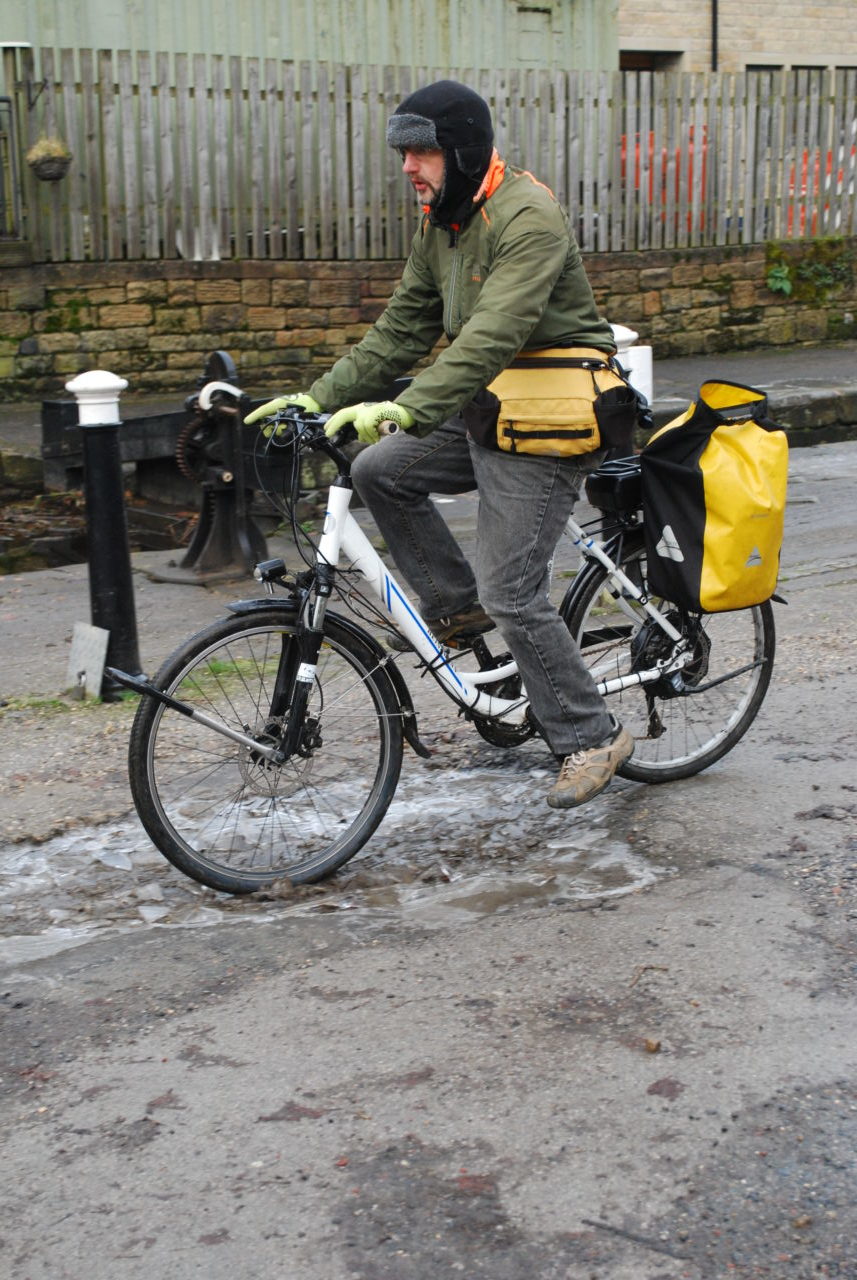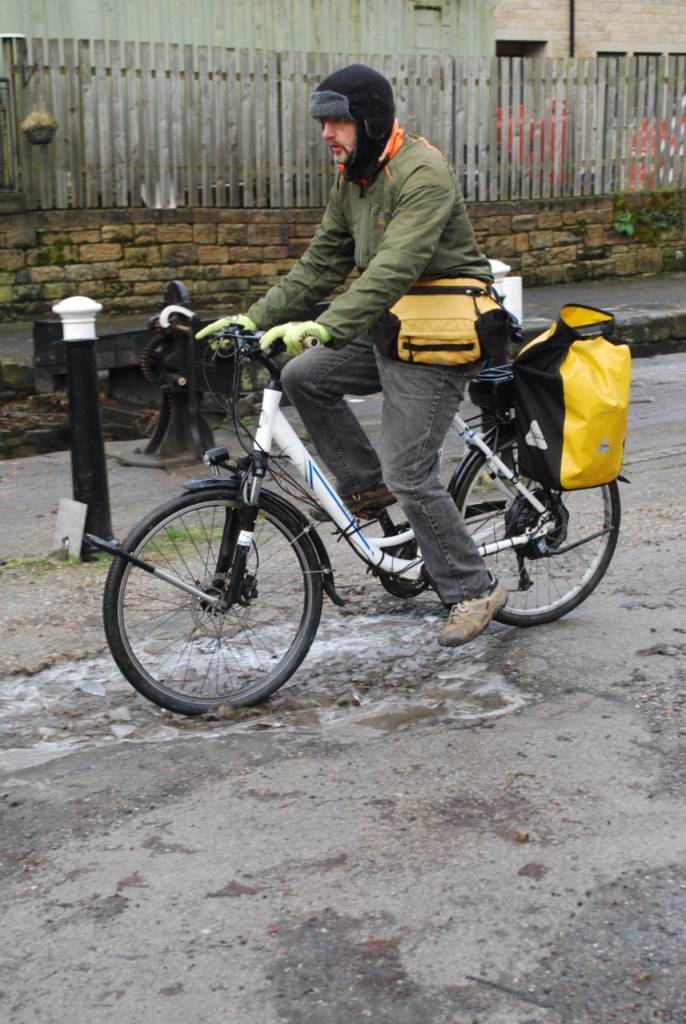 Sub-zero temperatures hit the UK last week but that didn't stop me getting out on the e-bike, tackling frozen canal towpaths whilst testing Gecko cellular, punctureless tyres.
Stay tuned for more news next week
-Richard
P.S. Don't forget to join the Electric Bike Report community for updates from the electric bike world, plus ebike riding and maintenance tips.
Reader Interactions