eBike News: Bikes & Racial Justice, Bike Boom, LOOK and Kellys New eBikes, Virginia eKickscooters & Much More! [VIDEOS]
In this week's news:
Racial Justice & the Bike Industry
Covid-19 Bike Boom vs the Return of Motor Traffic
Carbon Fiber Framed eBikes from LOOK and Kellys
Fizik mtb Shoes
eKickscooters for Virginia
Cytronex Battery Guarantee
Headline News
People for Bikes – Putting Fighting Racial Injustice at the Heart of the Bike Industry
Bike and e-bike advocacy group People for Bikes say they are currently taking a number of steps to fight racial injustice both within the bike industry and at large. This webpage outlines their current programme and incudes steps such as:
Initiating an internal equity audit
Completing a staff survey
Implementing new hiring guidelines following best practices with the goal of increasing staff diversity
Identifying key areas for their research and data analysis programs to better support mobility justice
Issuing an industry-wide survey to understand how we can best support a more just, representative and equitable bicycle industry. If you are involved in the bike industry you are invited to take the survey here.
Will the Bike Boom Continue as Motor Traffic Returns?
Marker website has a great piece that gives an insight into the bike and e-bike boom consequent on Covid-19, seen particularly through the eyes of one of the US's premier bike and e-bike brands, Trek. At the start of lockdown Trek believed a best case scenario would be a 50% sales fall in April, 20% in May then levels remaining remain flat through the rest of the year. In fact in April Trek CEO John Burke was starting to think the company would need to be making many many more bikes than usual as the sales curve headed upwards at an incredible rate.
'According to NPD Group, a market-research firm, U.S. bicycle sales (including indoor bikes, helmets, and other accessories) hit $1 billion in April, up 75% from the previous year — and the first time ever that sales had reached such a height. Sales of bikes under $200 grew more than 200% and front-suspension mountain bikes were up 150%. Kids' bikes spiked 107%' says the Marker article.
Such a boom, of course, meant empty shelves and, with a typical bike or e-bike needing parts from literally dozens of suppliers around the world and taking several months to produce from the start of the order process to arrival in a shop, a scramble from manufacturers to place more orders at the same time with global capacity and supply chains severely disrupted by Covid-19 caused huge shortages.
Will the boom last? Trek's Burke and the Marker article certainly seem to think that will be the case in the US at least: 'Trek, which is privately held, does not disclose sales numbers, though the company reportedly sells about a million bikes a year. A company spokesperson says that it expects 2020 sales to be more than double those of 2019, and is expecting sales of kids bikes and e-bikes to surge this holiday season.'
Over in Europe there was a similar pattern of booming bike and e-bike use in the early part of the lockdown as described in this This is Money article. Ampler e-bikes herald from Eastern Europe but sell throughout the continent and the article quotes the effects of Covid-19 on Ampler:
"We've had an incredibly successful year so far, with year-over-year sales increasing 88 per cent over the first five months of 2020. This year, we are on track to double our 2019 revenues of €5.7million (£5.12million)' say Ampler.
Of course, all this was fuelled by the fact that the early days of the pandemic saw empty roads in major cities around the globe with an associated huge rise in cycling and walking levels. There are signs that it may be coming to an end already however – as far as detailed evidence from London goes anyway. BikeBiz tells us, ' road traffic levels have resumed, with the number of private cars on the city's roads now only 5% below pre-crisis levels. LGV traffic increased to 8% below pre-crisis levels, but the use of private hire vehicles remains low at 43% below.'
The article quotes a report by Centre for London in association with the Policy Institute and the Centre for Urban Science and Progress at King's College London. Cycling trips are certainly longer now in the UK capital than before the pandemic, as the report found that the length of the average cycle hire trip has more than doubled, from 20 minutes in May 2019 to 42 minutes in May 2020.
There is also a strong trend for an increase in weekend cycling as data from the British government shows. The graph below is very revealing.
This Cycling Industry News report sums up the graphical info:
'Peaking at 387% normal levels, cycling was one daily exercise form permitted by the Government while the country was otherwise instructed to remain largely at home. As a result, since mid-March cycling has generally run north of 100% normal levels up towards its peak in May. In recent weeks, while still marginally above normal levels, the daily numbers have shrunk back towards what is to be expected for the time of year.
In an interesting trend, weekend levels do remain at around double the usual for the time of year, suggesting that while transport may be reverting to business as usual, the bikes bought during lockdown may still be seeing regular use; though with this trend it can be reasonably be assumed largely for leisure use rather than transport.'
New eBikes & eBike Systems
LOOK 'Ultralight' E-765 Gotham
French manufacturer LOOK has, up until now specialised in road and gravel bikes (with electric versions of them also). Now comes its first electric city bike, the E-765 GOTHAM. LOOK describe it as 'ultralight' and it features a carbon fiber frame and Fazua Evation mid-drive which can be removed from the bike so it can be ridden as a 'regular' machine.
Power levels can be controlled by a handlebar button or via a smartphone app which can be easily seen from the integrated phone holder on the stem. The app not only has integrated GPS map tracking but also offers battery charge level and condition check.
The bike is fitted with  Geo Trekking Vision pedals which have an integrated light system that runs for 30 hours and is 'proofed against rain and splashes'.
LOOK say the bike is also suitable for light off-road use as it features flexible design seatstays and Hutchinson Hausmann 700×40 tires and removable mudguards.
The E-765 GOTHAM will be exclusively available in Europe from 27 August 2020 on the LOOK website and from  LOOK distributors, starting from 4,499€ / £4,499.
New Kellys eMTBs with 725Wh BMZ Battery
Slovakia-based Kellys have just announced some pretty interesting e-mtbs that use a 725Wh BMZ battery and what they claim is a revolutionary new frame material:
'THEOS F is a gamechanger, the first full-suspension e-bike in the industry with the advanced frame made of all-new revolutionary material, thermoplastic hybrid steel carbon composite using an advanced fully robotized process. The THEOS F frame is 200% stronger without any weight penalty compared to resin carbon fiber composites. From now on, the rider can fully benefit from the lightness of the frame without any worries about cracks, dents, fractures…'
The new material involves impregnating carbon fiber with tiny steel elements that give it the claimed extra strength. Kelly's THEOS F series also utilizes the latest generation Shimano mid-drive and what is claimed to be the class-leading 725Wh battery from BMZ.
Bike Europe reports on what makes the new BMZ battery special: 'According to BMZ, "the V10 brings the largest power capacity in its dimensions. It makes the BMZ V10 Intube the best power-to-weight ratio battery available on the market." The battery slides out of the underneath of the frame.
Availability is slated for Feb 2021 with prices TBC.
New Bike Accessories
Extra Colours for Fizik MTB Shoes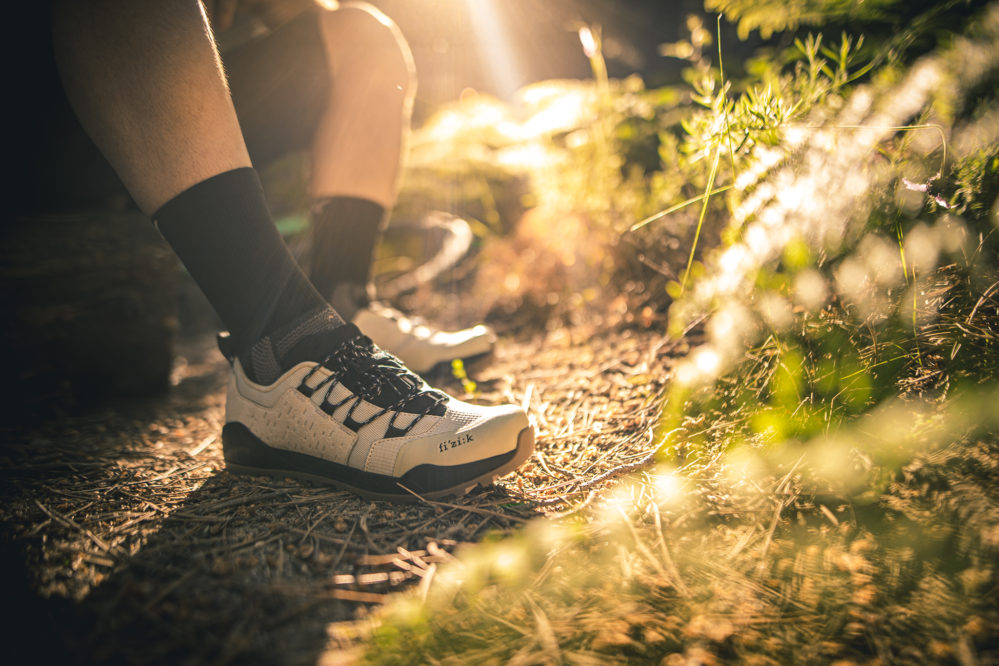 Fizik has added two extra colour combs to its Terra Ergolace X2 MTB shoe (designed for all-mountain use). with the addition of two new and exciting color combinations. Already available in four colour combinations, the Ergolace X2 is now available in 'Desert/Black' and 'Grey/Yellow Fluo'.
Product specs are:
• Outsole: X2 outsole – nylon shank, EVA midsole and Vibram tread, stiffness index 3
• Upper: woven ripstop
• Weight: 329g (size 42)
• Sizes: 36-48 (37 to 47 also in half sizes)
• Colors: Desert/Black, Grey/Yellow Fluo, Black/Black, Anthracite/Grape, Teal Blue/Black,      Olive/Caramel
• Price: €119 / $129.99 / £119
eMicromobility
Helbiz Introduces eKickscooters in Arlington and Alexandria
Businesswire reports that 'Helbiz……has begun operating e-scooters across two cities in Virginia: Alexandria and Arlington…..200 e-scooters will be available in Alexandria, while 100 will be available in Arlington. The vehicles will also be able to operate between these cities' for riders' convenience. These fleets follow the company's successful launch of e-bikes in neighboring Washington.
Launched in 2017 and headquartered in New York City, the company operates e-scooters and e-bicycles in over 20 cities around the world including Milan, Madrid, Belgrade and Miami. Helbiz utilizes a customized, proprietary fleet management platform, artificial intelligence and environmental mapping to optimize operations and business sustainability.
Battery Watch
Cytronex Extend Battery Guarantee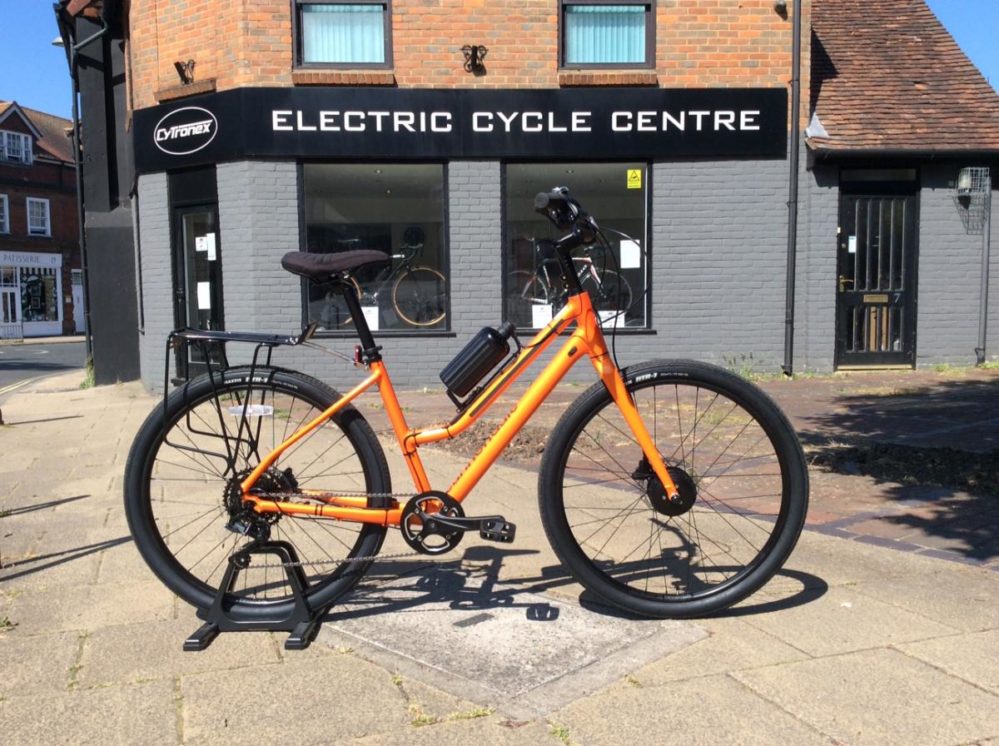 UK-based Cytronex produce their own lightweight retrofit electric assist system and have recently upgraded their battery guarantee to two years. The batteries are housed in their own design of battery bottle (assembled by Cytronex in the UK too).
Stay tuned for more e-bike news and reviews and thanks for reading!
-Rich
Reader Interactions