eBike News: AI eBike, NYC Shared eBikes, eBike w/ Boombox, Mobile Parking, & More! [VIDEOS]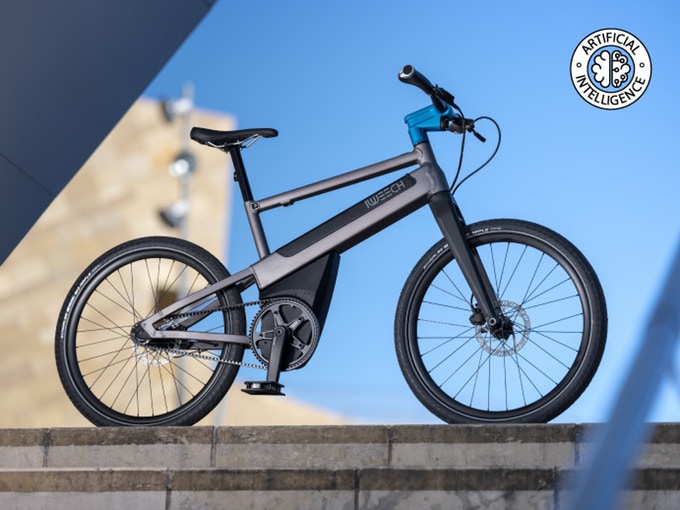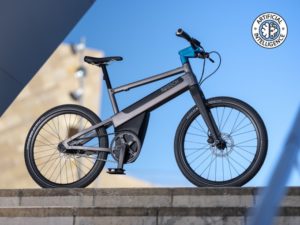 In this week's eBike news roundup:
More Shared eBikes for NYC
iweech Artificial Intelligence eBike
Noordung Boombox eBike
New eBikes from Fuell & Lekker
Brose City eBike Mid-Drive
New Wyoming eBike Law
Yuba's New Front Loader eCargo
Mobile Bike Parking
VW Showcases eScooters
And More!
Headline News
More eBike Share for NYC, but Prices Rise
Curbed reveals that Citi Bike have announced a major expansion of its fleet of pedal-assist e-bikes, with 4,000 to be introduced over the coming months. They will also add 13 new stations in the busier areas along with 2,500 new docks.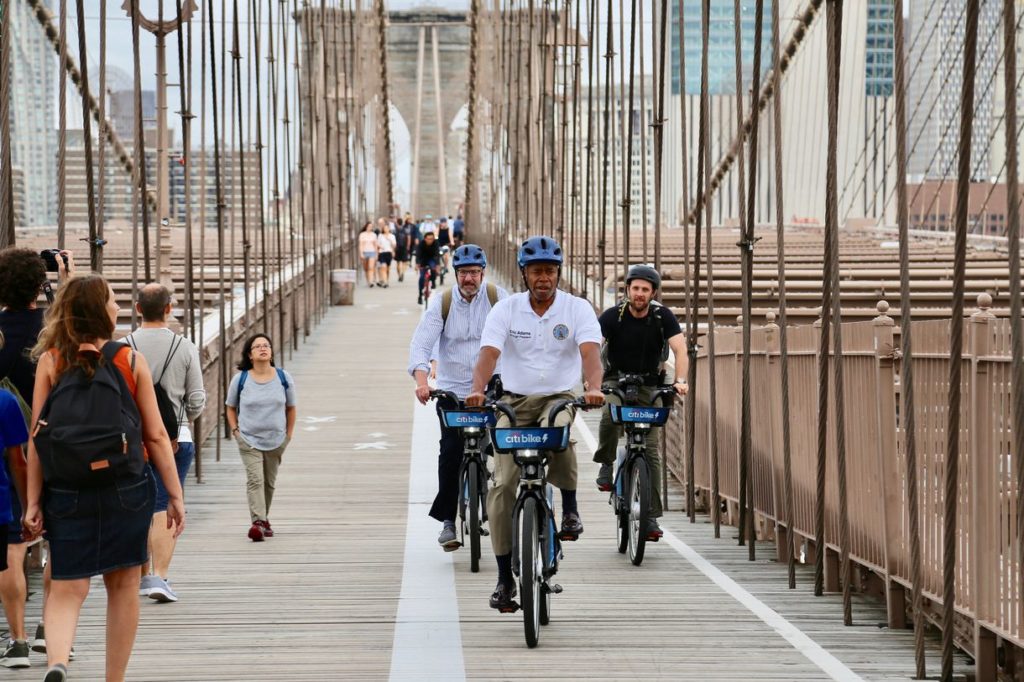 But the cost per hire will be an additional $2, or an additional 50 cents for those who qualify under the reduced fare program.
Curbed explains 'Currently, it costs $3 to take a 30-minute trip on one of bike-sharing services normal two-wheelers. And even those who have a Citi Bike membership won't get off scot free; the $2 surcharge applies to them as well. The extra cost is a necessary evil: Citi Bike will need to hire extra employees to keep up with the demand for e-bikes, whose batteries need to be replaced every 45 minutes, as well as maintenance costs.'
It will be interesting to see if the runaway popularity of the initial e-bike share scheme can survive such a significant price hike. The scheme proved so popular on its introduction it was often difficult to actually find an e-bike to hire.
New eBikes & eBike Systems
iweech with Artificial Intellegence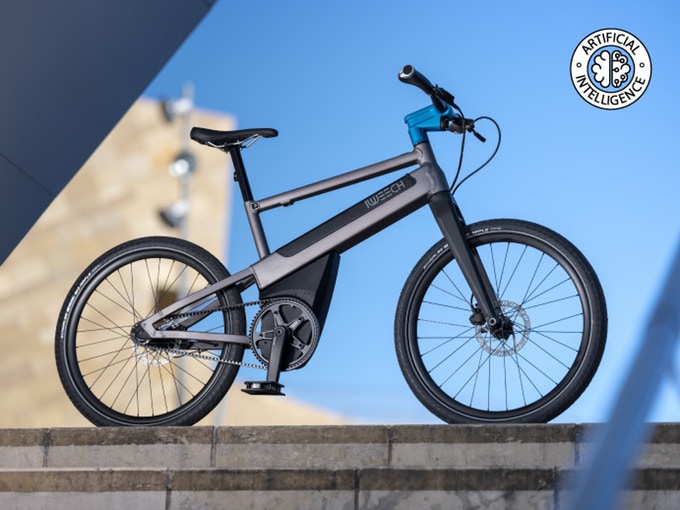 The iweech uses artificial intelligence to automatically adjust your pedal assist level to make sure you can reach your destination without running out of assist.
It also has other features that make it a convenient urban commuter with it's quick folding pedals and stem.
Here is a video from iweech with these features and more:
From iweech "Thanks to the use of artificial intelligence, iweech learns from each journey by integrating many parameters. Thus, iweech can predict not only your next trip, but also the level of assistance you will need for ideal comfort and the associated need for energy. From there and on intelligent mode, regardless of the amount of energy available on start, iweech will apply the appropriate level of assistance real time and will always guarantee you enough energy to reach destination with the best possible comfort."
Some of the component spec includes a Brose mid-drive motor, BMZ battery, Gates Carbon Belt, Tektro hydraulic disc brakes, Schwalbe tires, etc.
Early Bird pricing is ~$2,500 and you can learn more at their Kickstarter page.
Fuell E-bikes – From Former Harley Engineer
Erik Buell is well known in the American motorcycle world as the former Harley-Davidson engineer who founded his own motorcycle company, Fuell.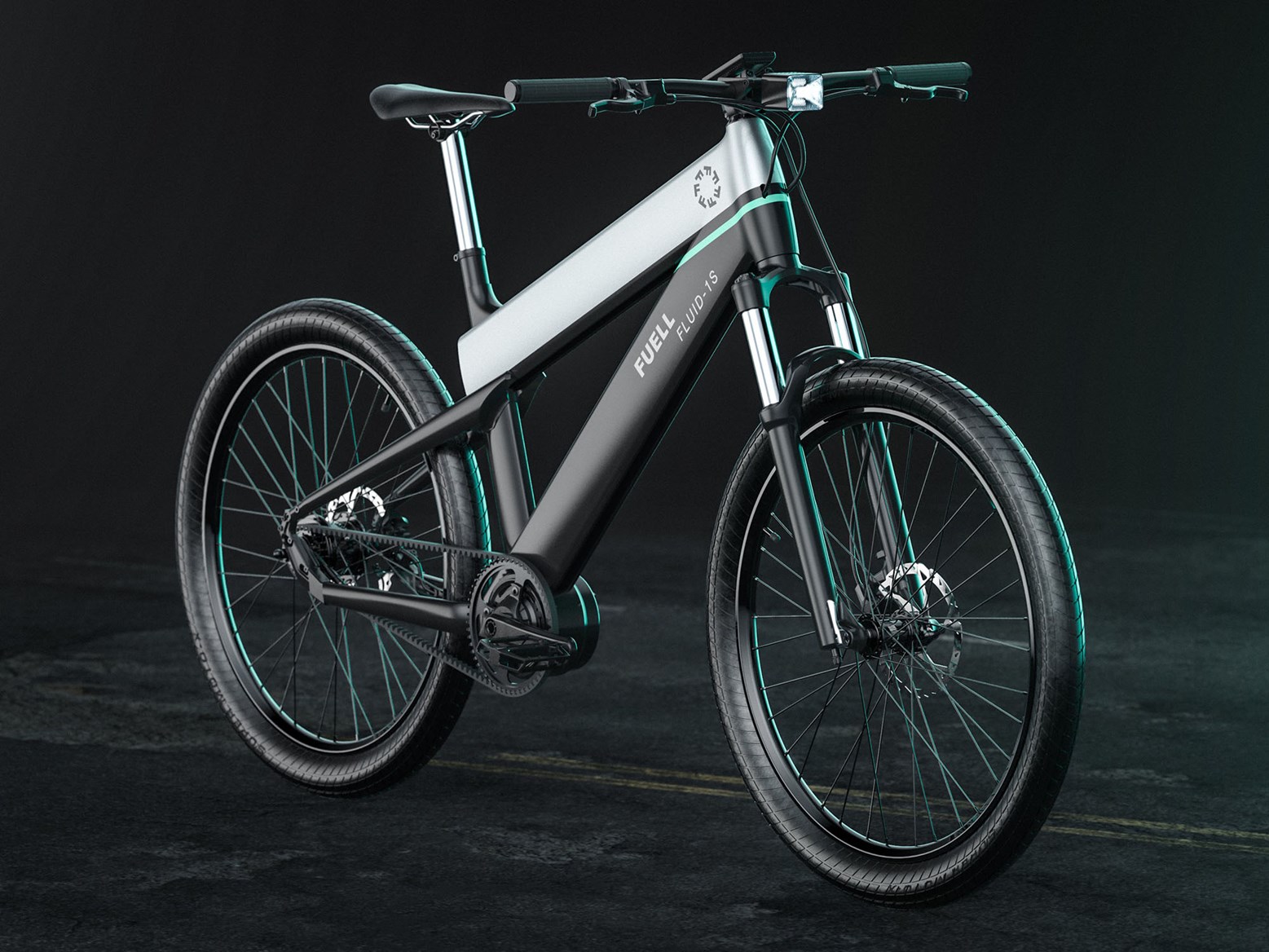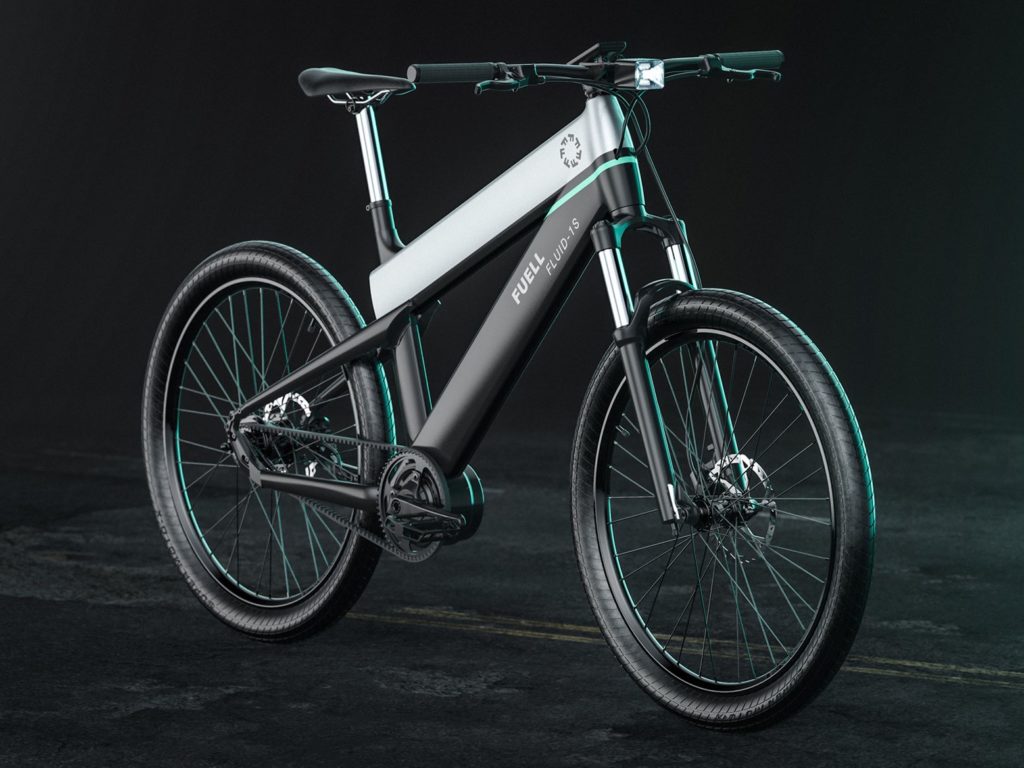 Jalopnik reports that Buell 'has partnered with Sauber team principle and owner of Formula E chassis-builder Spark Racing Technology Frédéric Vasseur, as well as entrepreneur Francois-Xavier Terny, to launch the electric bike company.'
It's been revealed that Fuell have designed and built the Fluid, an e-bike that has two frame-integrated batteries for a claimed 125 mile range. It also claims to be able to charge fully on a public charger in less than 30 minutes and comes in 20 mph 28 mph versions. Projected price is $3295.
Fuell have also revealed a design for an EV motorcycle called Flow, with a proprietary wheel-motor, and two different power levels.
The e-bike may take a while to arrive on the streets though; Fuell is aiming at mid-April for its website launch and late 2019 for delivery of the Fluid e-bike (and 2021 for delivery of the Flow e-motorbike).
Lekker E-Amsterdam
Lekker's mission is to bring Dutch style e-bikes to Australia and April will see the launch of their new E-Amsterdam model.
It features Bafang's latest mid-drive with torque sensor, a fully integrated battery and Shimano Nexus 8 speed gearing system.The Gates Carbon Belt Drive is an upgrade option.
It will retail for AU$3298 with an AU$100 early bird discount.
Meet Noordung, 'the lightest and smartest cafe racer in the world'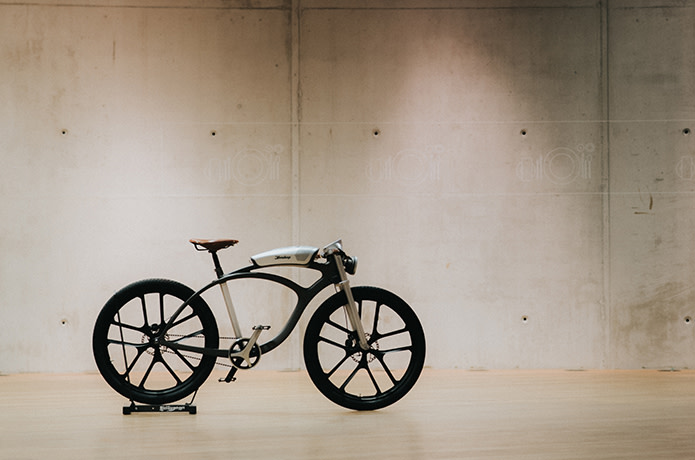 Noordung is an e-bike design currently crowdfunding on IndieGoGo. The designer of the Noordung range of bikes is, Slovenian Gregor Fras. He describes the Noordung range:
'Noordung is a family of four bike models. The first two models – Noordung Pure and Noordung Music – are classic, non-electric, bikes with spoked rims and seven gears. They are built around Noordung carbon frame which is ready for any potential upgrades in the future. Noordung is the lightest cruiser bike in the world….Noordung Music is the entry point into our beautiful new world of combining music with cycling, as it comes with the Noordung Boombox, that plays music from your smartphone.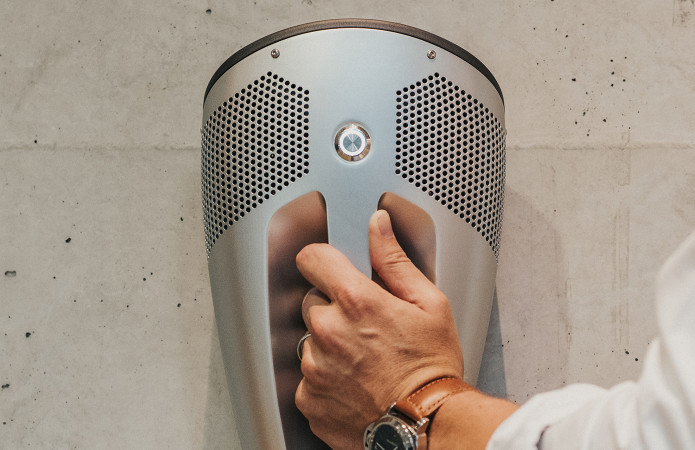 The top two models from the Noordung family are Noordung Voyager and Noordung Individual, which are electric bikes with a maximum speed of 25 km/h as per EU regulation. …. What I find even more appealing is that Noordung is also a traditional bike. In my opinion, the biggest drawback of urban electric bikes is their weight, which renders them practically useless once the battery runs out, or when the rider just wants to ride. That's why we at Noordung tried to build as light a bike as possible, therefore we chose to build the frame out of carbon fiber……In this respect, we wanted to build an ideal hybrid bike, where human effort may or may not be joined by electric assistance.'
The stated weight is 22.5 kg or 49.6 pounds for this electric bike.
Prices start at US$4,260 and go up to US$9,980and US$14,980 for the electric models, Voyager and Individual. Delivery is slated for December 2019.
Brose C Mid-Drive
The new Brose Drive C is their mid-drive motor focused on the city bike segment.
From Brose 'The 'Made in Berlin' drive gives urban bikers almost three times as much power as they can generate on the pedals themselves: 280 percent to be precise. Fast starting maneuvers and spontaneous reactions to traffic are typical situations bikers have to master in the city. Instead of supplying a hard-to-control thrust at full power, the Drive C smooths out any inconsistent rider input, which results in a harmonious riding feeling. The Drive C delivers a powerful 50 newton metres of torque at both high and low cadence.
"The Drive C has a smoother response, a more uniform torque delivery level and a longer range – it's specially designed to meet the needs of urban users," says Horst Schuster, Head of Sales and Marketing Brose Antriebstechnik. Like all Brose drives, the Drive C is particularly quiet thanks to its internal carbon-reinforced belt made by Gates concealed in the housing. Thanks to the Brose dual freewheel technology, the drive decouples completely once the battery is exhausted. E-bikers continue cycling naturally as on a regular bike. And, for a little extra help when not riding the walk assist feature helps the rider push the bike up to 4 miles per hour.'
Learn more about the Brose Drive C.
E-bikes Access
Wyoming Becomes 12th State to Join the 'Three Class Club'
Bicycle Industry and Retailer News (BRAIN) reports that 'Wyoming Gov. Mark Gordon signed legislation that recognizes electric bikes as bicycles and enables e-bike riders to enjoy the same paths and trails as other bicycle riders in Wyoming…..It establishes the three-class system of e-bikes that has been advanced by the Bicycle Product Suppliers Association and PeopleForBikes in 11 other states. Wyoming is now the 12th state to institute a standardized e-bike law. The law will go into effect July 1.'
For state by state links and lots more on e-bike legal classifications check out this very useful page from PeopleForBikes.
Get Inspired
Visit the London Bike Show
The end of March sees the London Bike Show taking place at the Excel exhibition centre in the east of the city, from 29th to 31st March.
There will be an e-bike test ride arena with brands including Brompton Electric, GoCycle, Scott and Momentum plus many more.
Recently on EBR
Yuba Electric Supermarché Testing & Review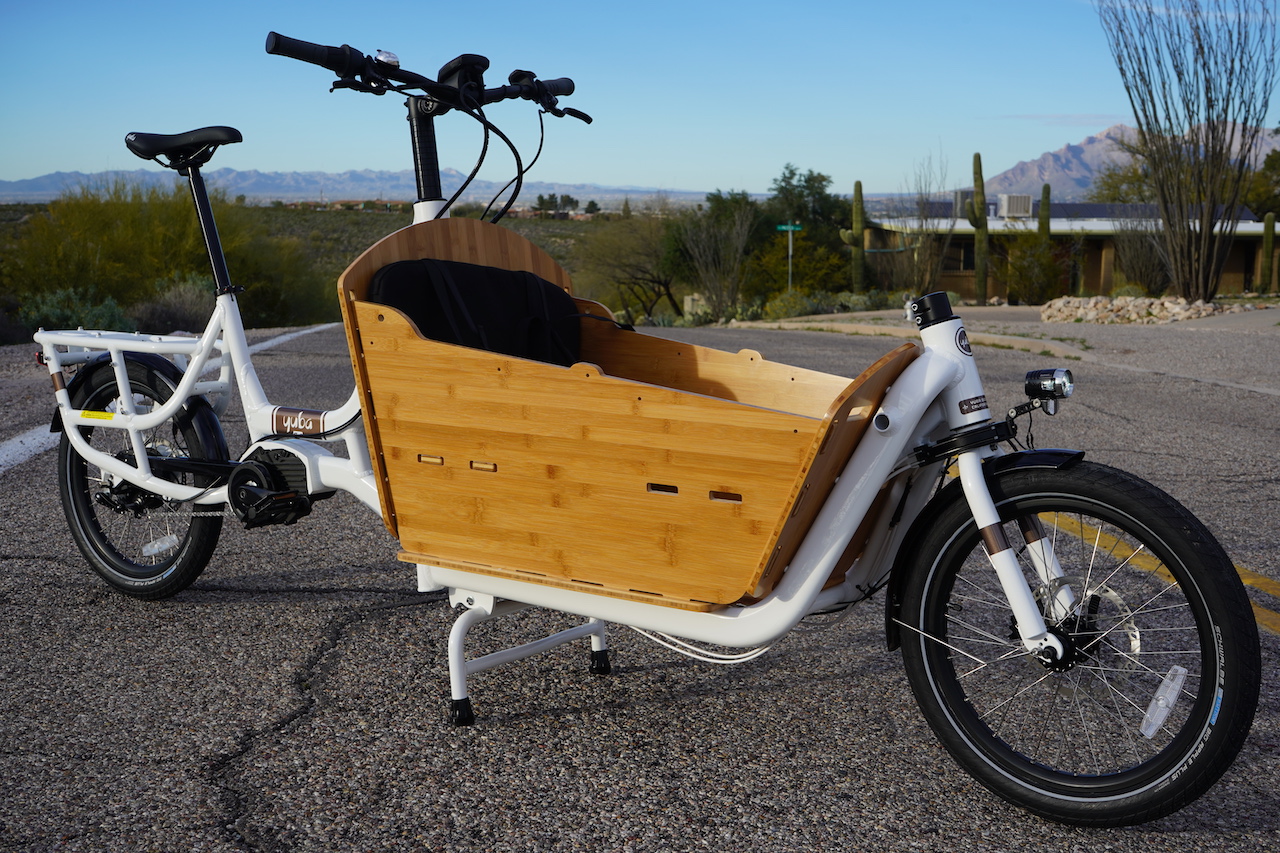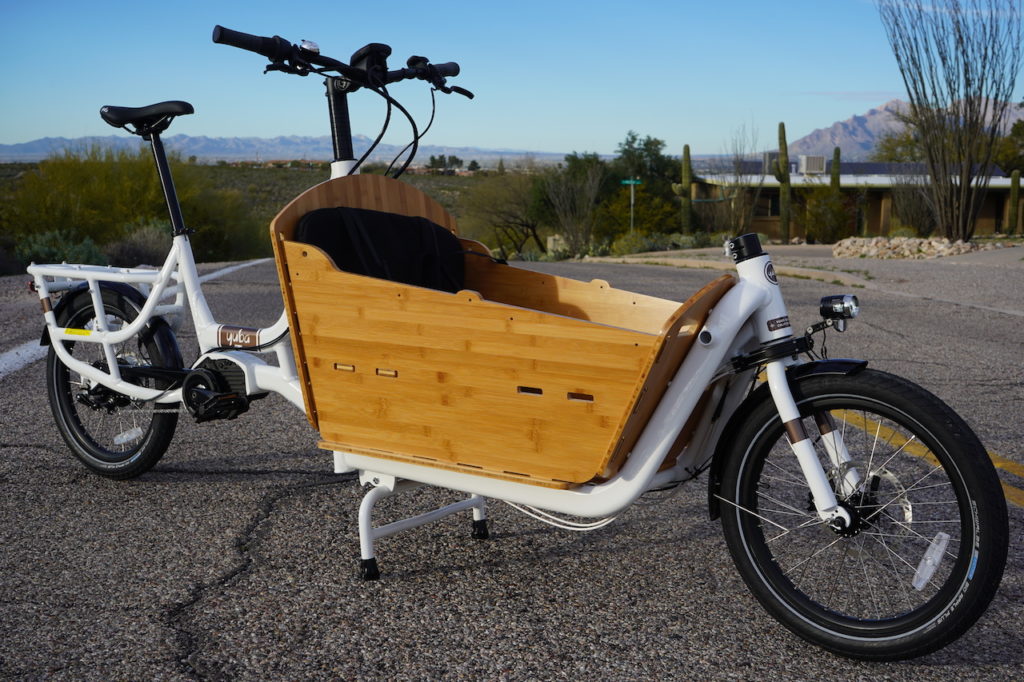 Wow this is a big eCargo bike with a lot to cover! There are many versatile options for carrying groceries, kids, boxes, etc.
This front loader is equipped with a Bosch mid-drive, enviolo continuously variable transmission, Magura brakes, Schwalbe tires, and a well rounded accessory package.
Part 1 of the testing & review is out now here.
Infrastructure
Dutch Mobile Bike Parking
Advertising agency Natwerk recently devised this clever bit of publicity for it's client Dutch bike manufacturer Union, with some eye-catching free weather-proof bike parking in Amsterdam's Hooftstraat.
E-bike Biz
Dutch E-bike Sales Power Ahead – 2018 Stats
The e-bike's market share jumped from 31% to 40%, 2017 to 2018 reports Bike Europe. Over 1 million units were sold, showing e-bike sales in the Netherlands have reached an historic high.
The report also states that in 2018 speed pedelec sales dropped drastically by 40% from 4,561 units in 2017 to 2,735 speed pedelecs last year.
Micromobility
VW Display E-scooter Designs
Volkswagen has chosen the Geneva motorshow to showcase two intriguing designs of e-kickscooter, reports CNET.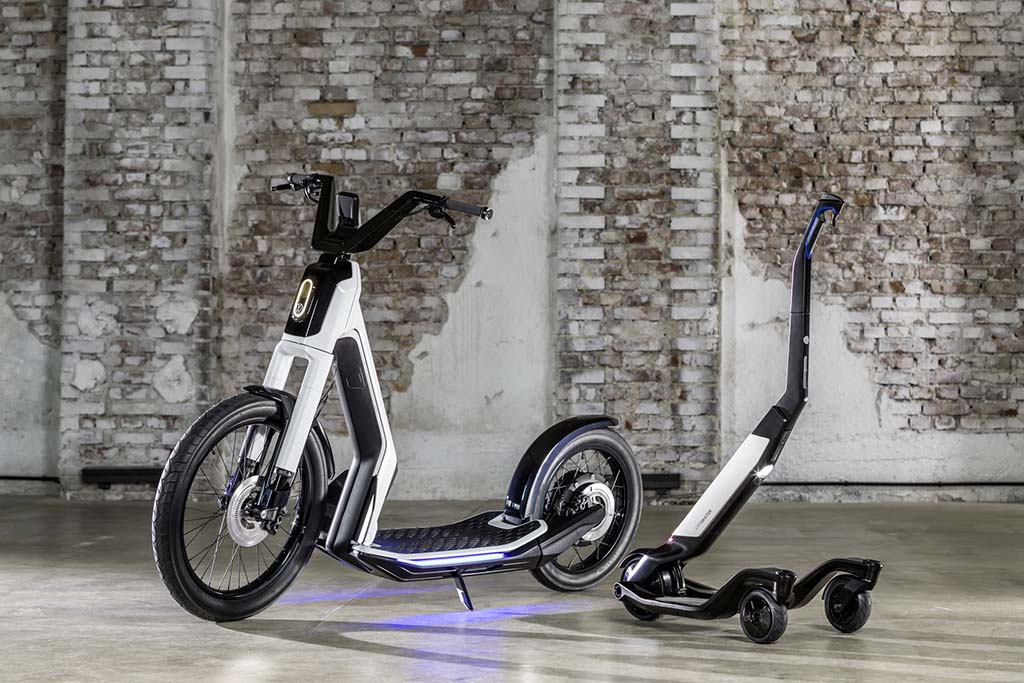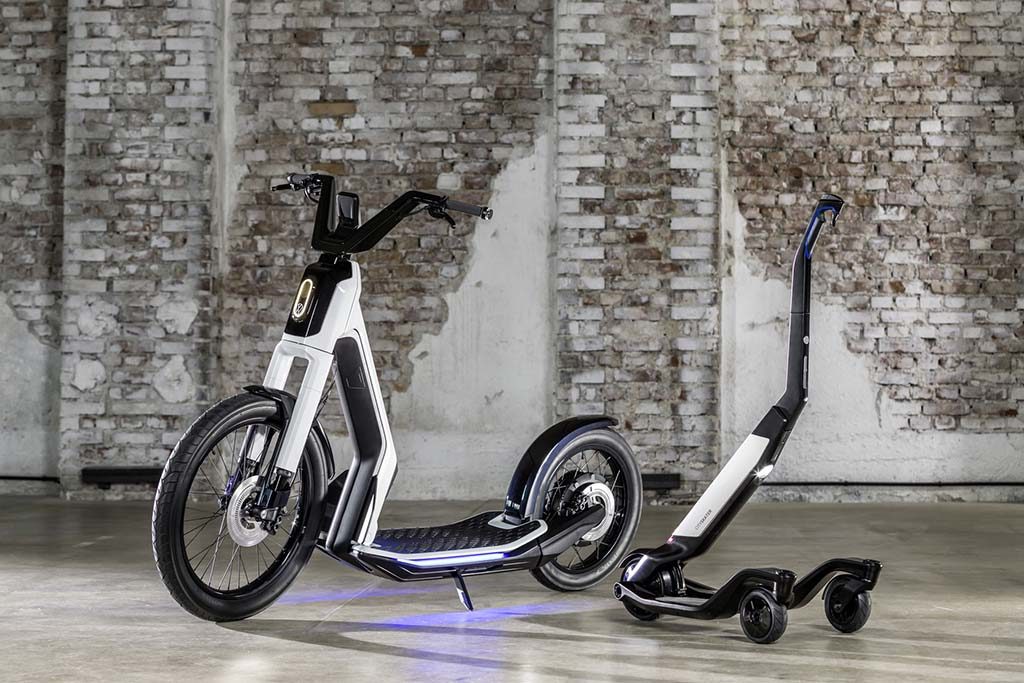 The larger Streetmate design features a novel fold out seat whose use is optional. The Streetmate features a hefty 1.3 kilowatt-hour lithium-ion battery that is built into its 'floor', with a claimed 2 hour recharge time.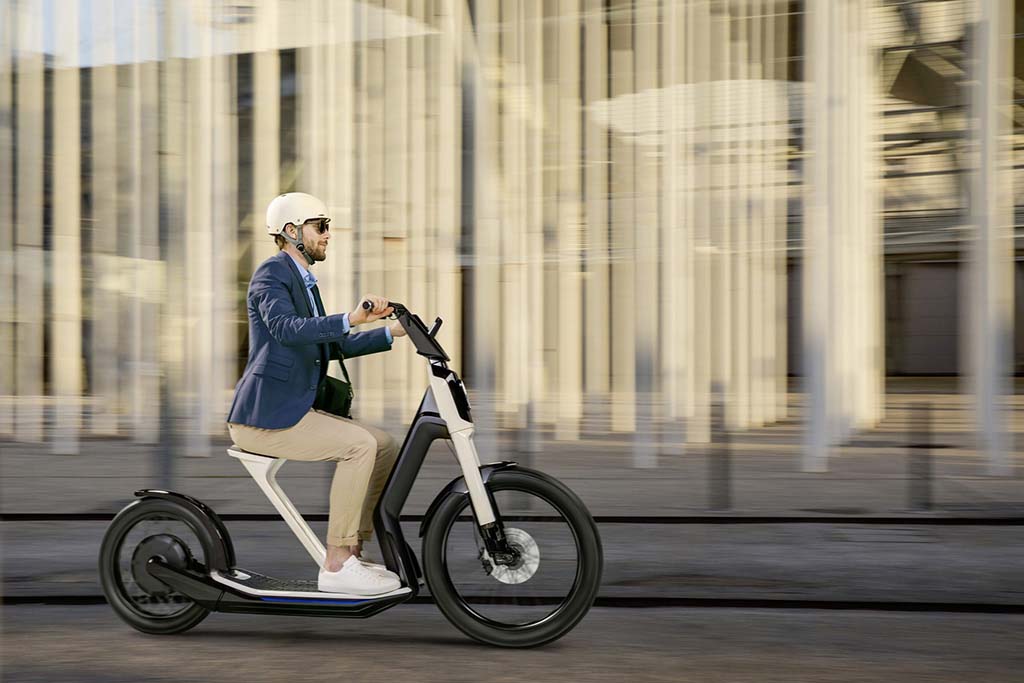 Reported vital stats are 2.7 horsepower motor power (over 2kW), top speed of 28 mph and a range of up to 21 miles. Weight is said to be around 65kg or 143 pounds!
The rather more manageable Cityskater weighs in at 15kg or so, is foldable, has a 200Wh lithium battery, 12 mph top speed and a range of 9 miles.
Intriguingly VW states "The Cityskater is currently being evaluated for homologation; the goal is to obtain approval for use on cycle paths."
My Week on eBikes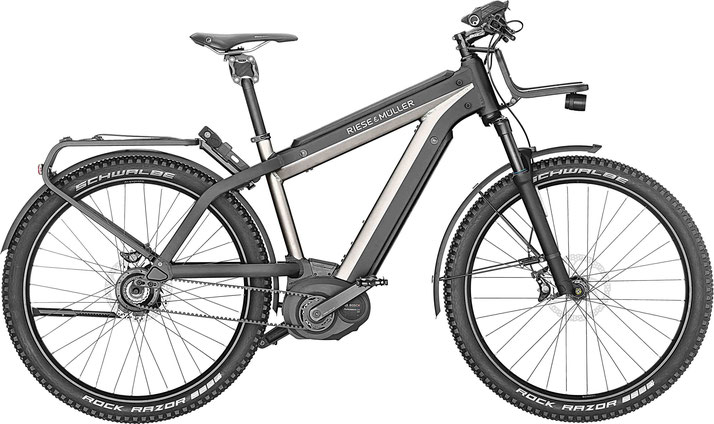 I'm excited to have just received Riese and Muller's 2019 Supercharger GX Rohloff model on test, not least because it features two 500Wh in frame batteries and the new Bosch Kiox display.
Stay tuned for more e-bike news and reviews and thanks for reading!
Richard
P.S. Don't forget to join the Electric Bike Report community for updates from the electric bike world, plus ebike riding and maintenance tips!
Reader Interactions