E-bike Trends to Expect in 2022
After a crazy couple of years in the e-bike world, with a sales boom followed by supply chain difficulties, you might be forgiven for thinking that technical advances have been put on hold.
But 2022 will see new systems and new technologies in e-bikes – some perhaps potentially game-changing new technologies. So let's dive in and take a look at what 2022 might have in store for those interested in e-bikes and electric micromobility.
MOTORS WITH OTHER FUNCTIONS?
MOTOR PLUS GEARS IN ONE UNIT
Combining motor and bike gears in one unit remains one of the next quantum leaps forward in terms of electric bike technology promising even lower maintenance, more efficient and perhaps lighter e-bikes with greater potential for automatic shifting too. There were more companies joining the fray in 2021 and other companies promising to actually start production in 2022.
Although they have been in the offing for a while, even the comparatively less complex design problem of integrating gears and motor in a single hub has so far not been successfully adopted in a widespread way by e-bikes.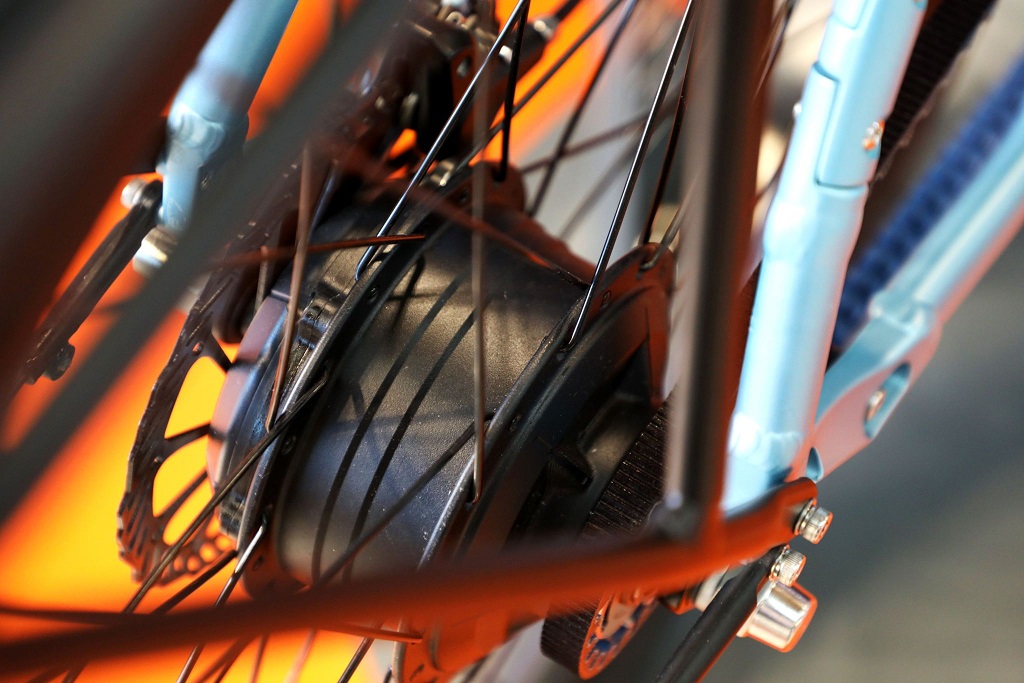 2022 could really be the year that changes all that as in September Bafang announced their H700 combined rear hub and automatic gear change unit would be available for series production. It claims 2 speed automatic shifting, has a 30Nm torque rating and can be used with belt drives, so it is clearly aimed at the city bike and commuting segment. At 7 lb / 3.2kg it is pretty lightweight. Bafang says automatic shifting is achieved by measuring the current speed with the bike changing gear itself accordingly. Whilst automatic gears themselves are nothing new, combining them with a rear hub motor certainly looks to be a technical step forward.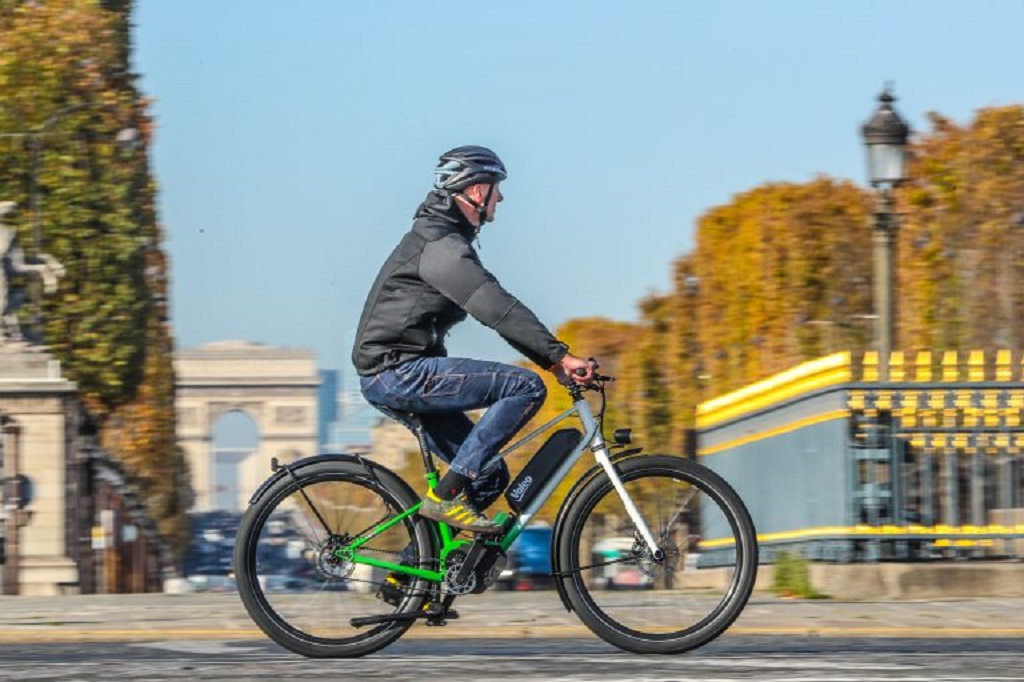 Even more complex is the task of combining multiple gears into a mid-drive motor, and although these systems have been announced previously by the likes of Revonte and Valeo, they have yet to achieve widespread adoption as both companies have been participating in what could fairly be described as 'partner projects' with smaller companies. Another younger company coming up on the rails is Scotland's Intra-Drive who have also developed a combined eight-speed motor drive which is said to be heading down the crowdfunding route.
Could 2022 be the year the picture changes, with bigger companies adopting this impressive sounding technology? The French Valeo system in particular sounds good on paper, combining a 130Nm motor with 2kW peak power and a 450% gear range. Both Revonte and Valeo say they will start series production of their motors in 2022 with the first e-bikes with them going on sale in 2023.
A similarly complex technical goal is perhaps fully automatic power levels – the likes of GoCycle have a very effective traction control system on their latest version of the G4 electric folder, but the wider goal across the e-bike industry is for a rider to be able to get on an e-bike that will sense just how much effort is required and adjust the power level accordingly. You might imagine this is just a case of the bike detecting hills and applying more power but there are of course many other factors that might affect the power required at any given moment, such as headwinds and the surface under the wheels – much more tricky things for electronic systems to detect.
There are of course semi-automated systems already out there, with Bosch, Yamaha and Panasonic mid-drives having ride modes that allow motor power to vary depending on the demands placed upon it, but it may be that 2022 sees more developments in this direction. One Japanese based motor manufacturer looking to bring automated power application to hub motors is Vinka. Their Auto VA+ system featured on their RH60 motor looks a fairly unremarkable 250W unit capable of delivering 30Nm of torque, except for the fact that Vinka claims it alters the level of power provided in response to how the e-bike is being ridden. It will certainly be interesting to see if any e-bike manufacturers adopt the tech in 2022.
Perhaps 2022 will also see more developments in the wireless control area of e-bikes. Currently wireless units are mainly used to do relatively simple things like change power levels (some third party units like the Garmin eBike Remote already work with some high end models). But one development that we are yet to see is wireless throttles which are a technical challenge of a higher order. Some retrofit kits out there have tried wireless cadence sensors but these don't seem to have taken off in a big way. Poland's interesting looking Vekkit kit ceased production in late 2021 though the budget Ultra kit from the UK is still available.
MORE CHINESE MID-DRIVES FOR EUROPE?
Chinese firm Bafang, previously known best for budget hub motos, are clearly making waves in the European mid-drive market after many years of Chinese firms being kept at arm's length by punitive tariffs and rules against e-bike imports from China.
Bafang now have a presence in the Netherlands, Germany, USA and in 2019 opened a factory in Poland to focus specifically on the production of mid-drives for the European market – thereby presumably avoiding tariffs. A good example of a mid-priced mid-drive e-bike on the European market is Eskute who use the Bafang M200 mid-drive on their Voyager Pro and Wayfarer Pro models. EU and UK e-bikers in particular may see yet more competitively priced mid-drives in 2022.
Bafang's success here must surely have been noticed by other Chinese mid-drive manufacturers such as Ananda and Tonsheng, both of whom made the trip to Eurobike trade fair in September 2021, the latter for the first time. Europe itself has a number of mid-drive manufacturers who could look to grow in 2022 and appear on more e-bikes including Oli (who already feature on Olympia and Bianchi e-bikes) and Sachs.
HOW FAR WILL AUTOMATION AND CONNECTIVITY GO?
WHOLE SYSTEM CONNECTIVITY – HOW GOOD IS YOUR APP?
The big question remains, just how far is it possible for machines to imitate human behaviour in a truly accurate and helpful way? Anyone who uses predictive typing on digital devices knows it can be helpful but can also throw up some very odd results too.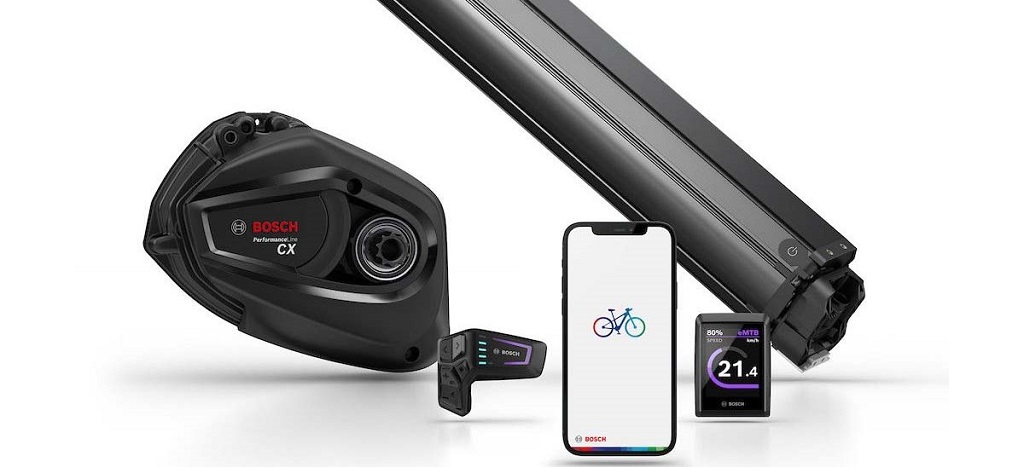 So, Bosch's new 'Smart' system that rolls out in 2022 will be a big deal for the company. On the surface it doesn't look that different; there is a bigger battery and the same Performance Line CX mid-drive plus a smaller Kiox 300 display. The most important point though, say Bosch, is that all these components are connected together via the eBike Flow app and so can be updated wirelessly, giving the whole system much more potential to have new features added via software updates in future.
Currently the eBike Flow app promises to interface with other apps such as Apple Fitness, with more in the pipeline. There is also the ability to set the level of power assist in each of the four levels to suit your needs via the app – not just the % of support but torque, speed and 'dynamic' (perhaps meaning the rate of acceleration). If you want to go minimalist you can, as the new remote displays basic info such as battery charge level and power level, so this is all you need for e-biking if you want to dispense with displays altogether.
As it stands the eBikeFlow app actually gives a rider less connectivity options compared to the current Bosch eBike Connect system, so 2022 and beyond are clearly the time Bosch are looking to take the system up to and further than what was previously on offer.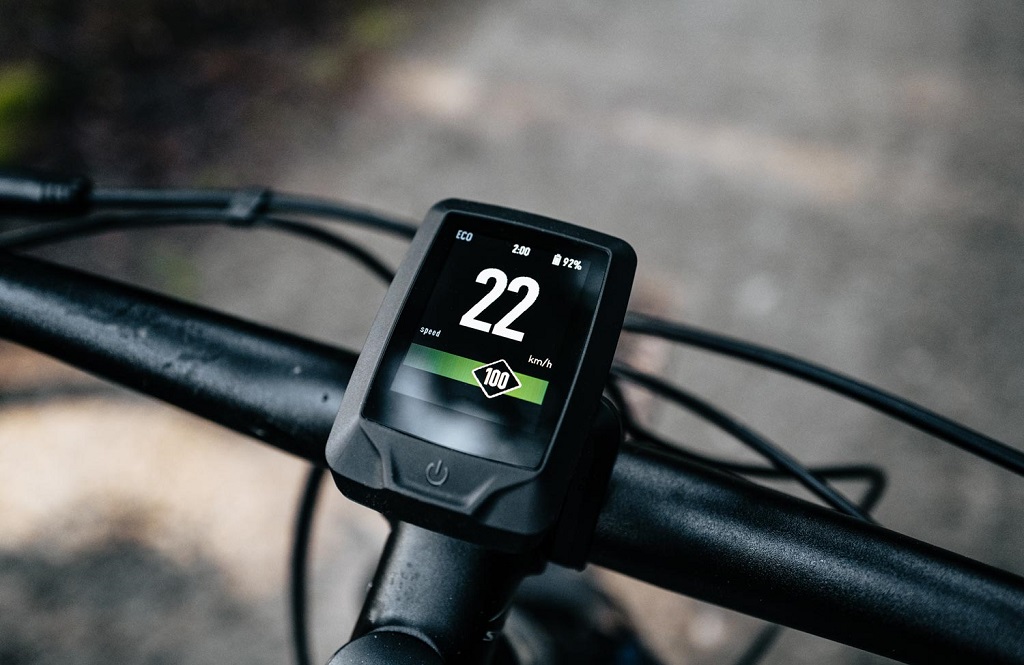 2021 saw the launch of Specialized's new Mastermind display system which has wireless low energy Bluetooth and Ant+ connectivity. Firstly this means you can connect to the Specialized app which, in higher spec 2022 models gives control over performance settings such as rate of acceleration and torque pressure sensing and, perhaps most usefully, allows riders to see how many charge and discharge cycles your battery has had and so whether it is within it's warranty parameters.
In addition though it has the potential to connect to Garmin devices such as rear view radar (again this comes included on some higher spec models). It also has an electronic lock feature. With new features able to be added wirelessly, again expect more developments on the Mastermind in 2022.
With the likes of 'smart' connected city e-bikes from Van Moof and Cowboy attracting huge funding in 2021 it will be interesting to see how they respond to the potential competition from the likes of Bosch and Specialized in 2022.
BRAKING, SUSPENSION AND BEYOND….
Talking of predictive, automatic and wireless tech as we were above, SRAM's Rockshox Flight Attendant system was premiered at Sea Otter 2021 and might just start to make its way onto e-bikes in 2022. In the manufacturer's words Flight Attendant is 'The only automatic suspension system that listens to the rider and responds in real-time. Flight Attendant uses a suite of sensors to read rider and terrain inputs to anticipate the perfect suspension position—enabling you to ride faster, ride longer, and spend less energy adjusting your suspension and more time focusing on what matters most: the unbridled joy of riding.'
Whilst further development of Bosch's ABS anti-lock, electronically monitored braking looks like it might take a back seat for a little while (the new Smart system is not compatible with the current version), Italian firm Blubrake have been developing an ABS system aimed specifically at speed pedelecs and e-cargo bikes, where quick and safe deceleration is extra important – and Blubrake is much less visually obtrusive than the Bosch system. Whilst still a premium feature, you may start to see it on more and more e-bikes in 2022.
Note Shimano also has a patent on an ABS braking system but as yet no actual product, but clearly the race for the most effective system is on…
Arguably though, it is e-scooters – where safety concerns, especially in their interactions with vehicles and pedestrians around them are currently constantly in the news – that stand to benefit most from automated 'safety' features. If city authorities with safety worries about e-scooters can see the manufacturers taking steps to make the vehicles safer, they are clearly more likely to encourage them. Here's a few examples pioneered in 2021 that you might see more of in 2022 (and undoubtedly there will be more new developments too):
'Unagi's new electric scooter can tell you when you're approaching a stop sign or a giant pothole' say the high-end e-scooter manufacturer. The Model Eleven e-scooter boasts 'object detection' thanks to built-in camera and sensors. Apparently 'While the scooter isn't autonomous, a "longer-term vision" is to use all the information from the camera and sensor to prompt the scooter to take over and brake, or slow down, in dangerous situations. But it's not there yet.'
MIT spin-off Superpedestrian are owners of e-scooter rental company Link. Superpedestrian unveiled their military sounding system of 'Pedestrian Defense' in 2021 and you could well see more of it in 2022. The company hails it as 'a breakthrough in preventing sidewalk riding and other unsafe scooter behaviour.' Apparently 'The new system doesn't just detect unsafe behaviours, such as riding on the pavement, but also puts a stop to them in real-time in order to prevent serious injuries.'
A real coup would be share e-scooters that park themselves, and although the Spin S-200 system was publicised at the start of 2021, things have gone quiet since. But could 2022 be the year it starts to make an impact in the real world?
MORE 'URBAN MOBILITY' LAUNCHES
With 'net zero' being the thought on the minds of many people and organisations around the world, the more practical and easy to ride urban e-bikes are the more popular they will be. So expect to see plenty more urban e-bikes launched in 2022 with easy to use, low maintenance features such as belt drives and step thru frames.
Evelo's Omega Step-thru will be one of the most anticipated e-bikes of 2022 as it fulfills this city bike brief in spades, blending comfort, power and low maintenance in one package. It will feature a Dapu 750W mid-drive with an optional second rack mounted battery for huge range, Enviolo AUTOMATIQ CVT gearing and Gates Carbon Belt drive system.
A more European take and on the low maintenance city e-bike and equally anticipated in 2022 is Cube's Supreme Hybrid model with super smooth welding and some models featuring a belt drive, suspension seatpost and Schulz Speedlifter stem that allows the bars to be turned at 90 degrees for easy storage in hallways and the like.
Although launched in the US at the end of 2021 those in Europe might expect to see the futuristic -looking Vaast E/1 appearing on their streets. It's termed an 'urban adventure e-bike' and features a Bosch Performance Line CX mid-drive, front and rear carriers as standard and an innovative-looking Naild React full-suspension system, said to separate pedalling from suspension movement.
There are very few electric trikes around, let alone tilting trikes. So the fact Cube made great play of their prototype tilting design in 2021 augers well that the bike will appear in the future, whether that be 2022 or beyond; Cube are a company focused on producing as many e-bikes as possible at the best price possible and unlikely to spend time on a project for publicity's sake only. The trike itself is based on BMW's Dynamic Cargo concept. The front connects to the rear via a pivot axle. This allows the 'bike' part of the vehicle, which carries the rider, to tilt for corners, while the rear loading platform remains stable. The idea is to preserve the bike ride feeling of a regular bike but also have the stability of a non-tilting rear load area.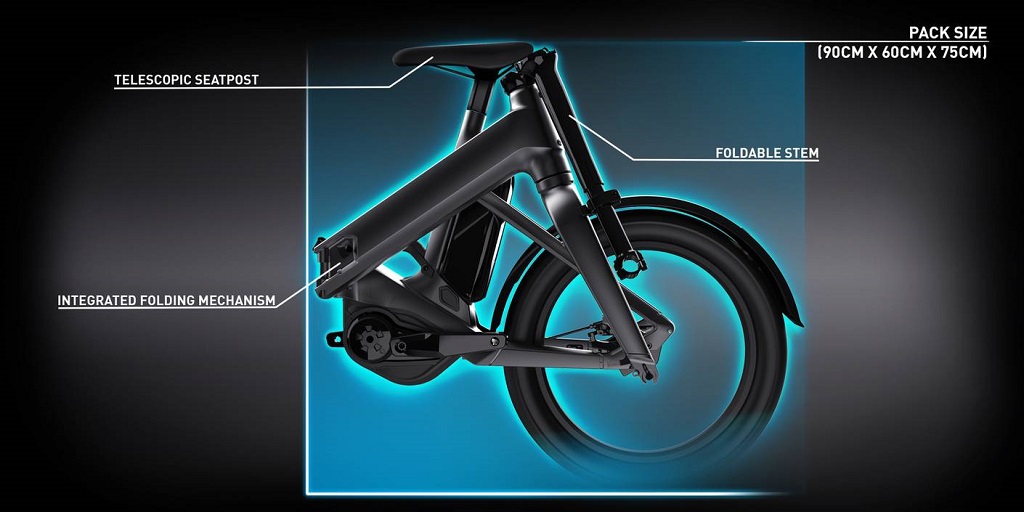 One Cube bike that will be appearing in e-bike shops in 2022 and clearly aimed at city dwellers is the Fold Hybrid, their first folding e-bike and like all their other production models utilising a Bosch mid-drive. The Cube Fold Hybrid will be available in both belt drive/5-speed gear hub and chain-derailleur versions. The two versions will feature a Bosch Active Plus mid-drive and the hub-geared model will have the Performance motor. Only euro prices have so far been released; €2,899 for the Fold Hybrid Sport and €3,299 for the hub-geared Fold Hybrid with the punchier motor.
MORE SINGLE SPEED AND CARBON E-BIKES?
SINGLE SPEEDS
Taking the opposite approach to all the high tech e-bikes featured so far, many single speed e-bikes try to make things about as simple as you can get. You can check out our full article on the subject here, but you can expect more single-speed launches in 2022. Here are a few to look forward to: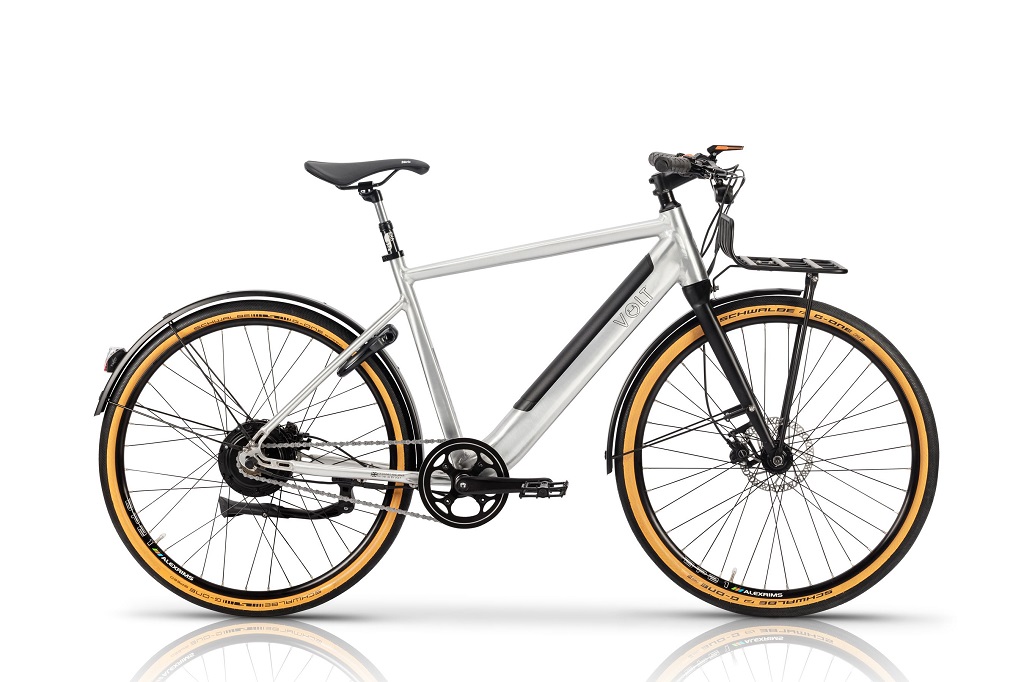 A very classy looking single speed with excellent torque sensing and electronic key plus mudgards and lighting. Projected UK availability Feb/March 2022
A lightweight looking machine with carbon belt drive, torque sensing, a small, powerful motor and an attractive price tag. Projected global availability January 2022.
The new name for London firm Analog Motion and a company with a successful track record of both running crowdfunding campaigns and producing single speed e-bikes. Their current indiegogo campaign promises a very attractively priced single speed with belt drive, balloon tyres and an airsprung saddle. Projected UK availability March 2022.
MORE CARBON FRAMED E-BIKES
More crowdfunding is sure to be taking place in 2022 and as well as single speed projects keep an eye out for more carbon as a rash of small firm launches in 2021 of lightweight carbon-framed e-bikes might start rolling onto the streets in 2022.
It was hard to know where to put this tech packed e-bike but we eventually settled under carbon fibre simply because the funky-shaped frame with integrated display and lighting stands out so much. However, it also features what seems an almost impossibly advanced list of tech features for a reasonable price, including voice control, fingerprint unlocking, GPS tracking, millimeter-wave radar and gyroscopic sensing. Shipping globally, estimated Feb 2022.
Touted for release in 2022 is the UK's Evari, with a sleek carbon monocoque frame, distinctive blade forks, a Bosch Performance Line CX motor and its own app plus a host of high tech features.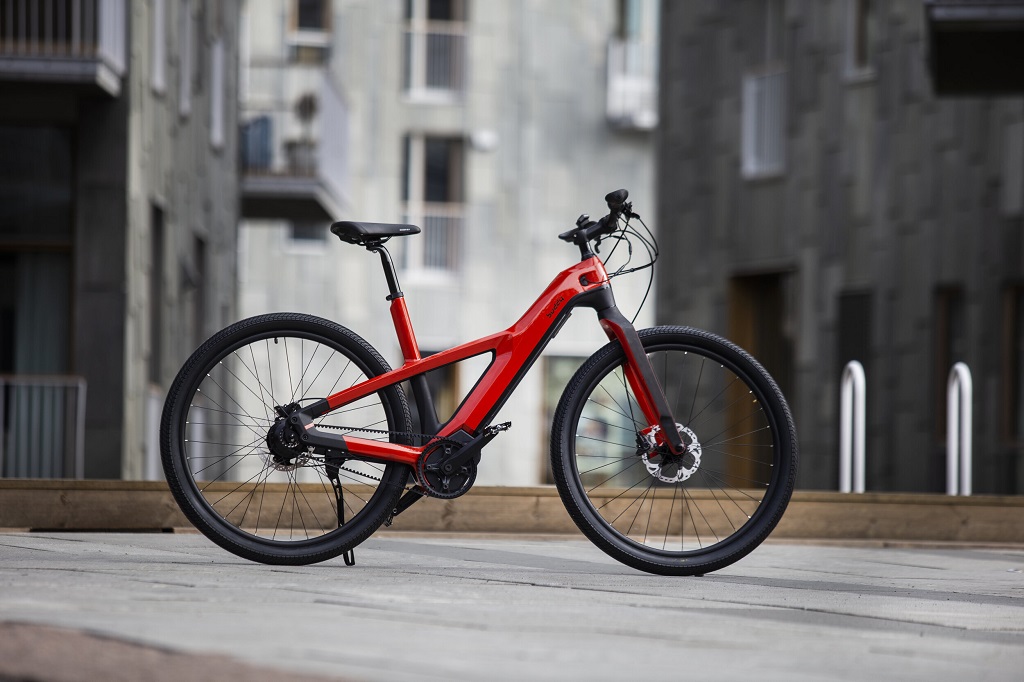 Perhaps most novel of all next year's touted carbon offerings is the Buddy Bike from Norway which features 'a seamless carbon/composite frame…..injected in Germany and….less energy-intensive than the production of traditional bicycle frames. It is made of 100% recyclable carbon composites where a return pan system has also been introduced. The top model Buddy Bike sX1 has a powerful engine from Germany's Sachs at 112 Nm. Adapter solutions enable several engine options such as Bosch, Bafang or others.'
WILL BATTERY E-BIKE RECYCLING TAKE OFF? AND OTHER BATTERY MATTERS
According to a 2019 estimate by the UK's Circular Energy Storage, only about half of lithium-ion batteries that reached the end of their lives in the previous year ended up being recycled. And though reliable figures for the US aren't easy to track down, the situation is not likely to be a whole lot better and could be even worse. This is said to be unlike continental Europe and China where e-bikes have a longer history.
Lack of recycling facilities could lead to huge environmental problems and damage the very positive impact e-bikes have had in the US and UK. Lithium batteries are dangerous and difficult to recycle but it is entirely possible and economic to do so; specialist knowledge and infrastructure are what's required. In a recent report, e-bike industry expert Ed Benjamin warned of a 'tsunami' of old e-bike batteries that would need to be disposed of in coming years.
Good news though – February 2022 should start to see US e-bikers being able to return old e-bike batteries to a growing network of e-bike dealers. The scheme was kickstarted by Specialized and recycling specialists Redwood in the US with PeopleForBikes later teaming up with Call2Recycle, described as the nation's largest most reliable battery recycling program experts, to launch the first industry-wide e-bike battery recycling program in the United States.
Over in the UK Specialized has announced an e-bike battery recycling joint venture for 2022 with Ecolamp, a UK waste disposal carrier with a history of recycling household electronics and in a separate scheme with Bristol's Eco Recover and Midlands firm Fenix the plan is collect many more old e-bike batteries for Fenix to recycle – they claim they are the only UK-based solution for lithium-ion battery recycling so if they don't recycle them the materials will be exported to the USA or Europe for recycling or even worse end up as landfill.
SIGNS OF MORE RADICAL CHANGE?
It's always fun to look a bit further into the future and speculate if 2022 will see any developments in various possible long term trends.
2021 saw Van Moof announce their dual-motored V e-bike project – an e-bike with a potential top speed of 37mph. They make it clear it's a long term project and it seems regulatory change will be needed if they are to ever become really popular. If e-bike speed limits were ever increased it seems BMW for one will be ready to enter the fray; their concept bike with multiple electric assist limits controlled by geofencing was outlined in 2021 and it will be interesting to see if the project goes further in 2022.
Velomobiles and 'e-bike powered mini-cars' didn't have a great 2021 with both DryCycle and Bio Hybrid ceasing their efforts. But 2022 is bound to see more try; for example joining existing projects such as Frikar and CityQ will be Hopper, who premiered in 2021 at Eurobike. If the Citroen Ami, a small, low speed electric car has success in 2022 in the UK and the US it may well give a boost to the popularity of all those nascent 'e-bike car' projects out there, as people get more used to seeing very small three and four wheeled fully enclosed vehicles on the street.
Reader Interactions