E-Bike News: Urtopia Chord, Huge Rover 6 Discount, DYG King 750, Winora E-trike and Lots More !
Is there too much 'sameness' in the e-bike world? The many hundreds of e-bike brands that the internet is awash with can seem samey, especially if you're not really interested in technical differences – this is especially so at the budget end of the market where the companies will be using off the shelf frames rather than designing their own as many of the premium brands do.
Whilst this sameness keeps prices down – obviously no bad thing in itself – it can make it hard to pick a distinctive e-bike and perhaps of more concern to pick a reliable brand with a good sales track record. This week, along with e-bike launches that do, at least on the surface, resemble other e-bikes, we also have details of Urtopia's curvy, high tech offering that certainly does stand out from the crowd (and won't break the bank) and of Winora's very capable looking, premium e-trike. Long may diversity continue!
In this week's e-bike news:
Urtopia Chord – an organic-looking yet high tech e-bike

RadRover 6 Plus massive discount

DYU King – a value-priced e-fat bike

Winora e-trike makes it to the UK

PVY budget e-folder fat bike now crowdfunding

BBC journalists set up e-cargo bike as solar powered broadcast centre

Battery recycling update
Meet Urtopia's High-tech Freeflowing Chord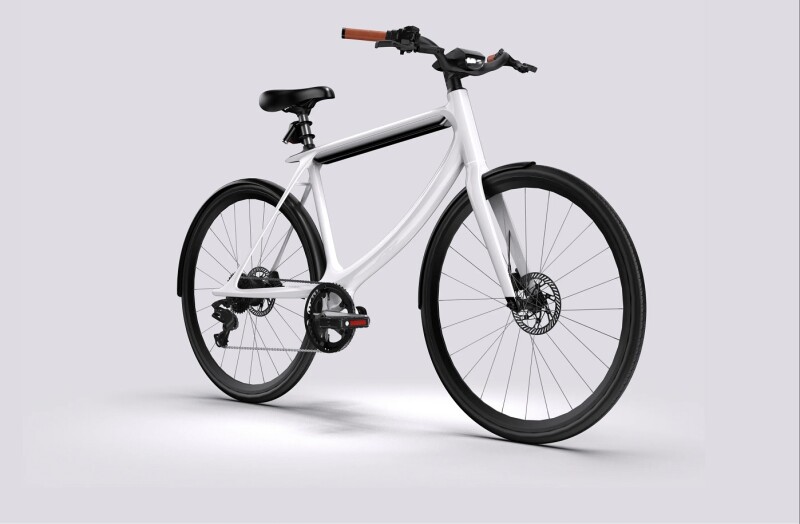 Urtopia have a reputation for producing lightweight, eyecatching carbon-framed e-bikes and the Chord is certainly eyecatching. However, they have moved away from carbon with the Chord's curvaceous frame being made from aluminium, hence the lower $1,999 price of the Urtopia Chord (compared to the $2,800 of their Carbon 1/1S model). The Chord is heavier than the Carbon models too, with a quoted weight of around 33lbs / 15kg, though that's still reasonably light in e-bike terms.
The Chord is driven by a geared 45 Nm rated rear hub motor and a long, thin 360Wh battery visible underneath the top tube. There is also a dropped top tube version with a lower step over height. Whilst it appears to lack mudguards and a rear rack it does get hardwired lighting, (apparently) electronically shifting derailleur gears and a kickstand. There's lots of digital onboard tech here too, with Urtopia telling us the Chord boasts 'Voice control, fingerprint start, LED dot-matrix display, haptic interaction, bluetooth music, built-in navigation, GPS tracking and OTA upgrades.'
There are EU and US spec versions but we couldn't see any delivery date details on Urtopia's website, though the Chord does appear to be available for pre-order.
At $700 off, Rad's award-winning RadRover 6 Plus is a huge bargain right now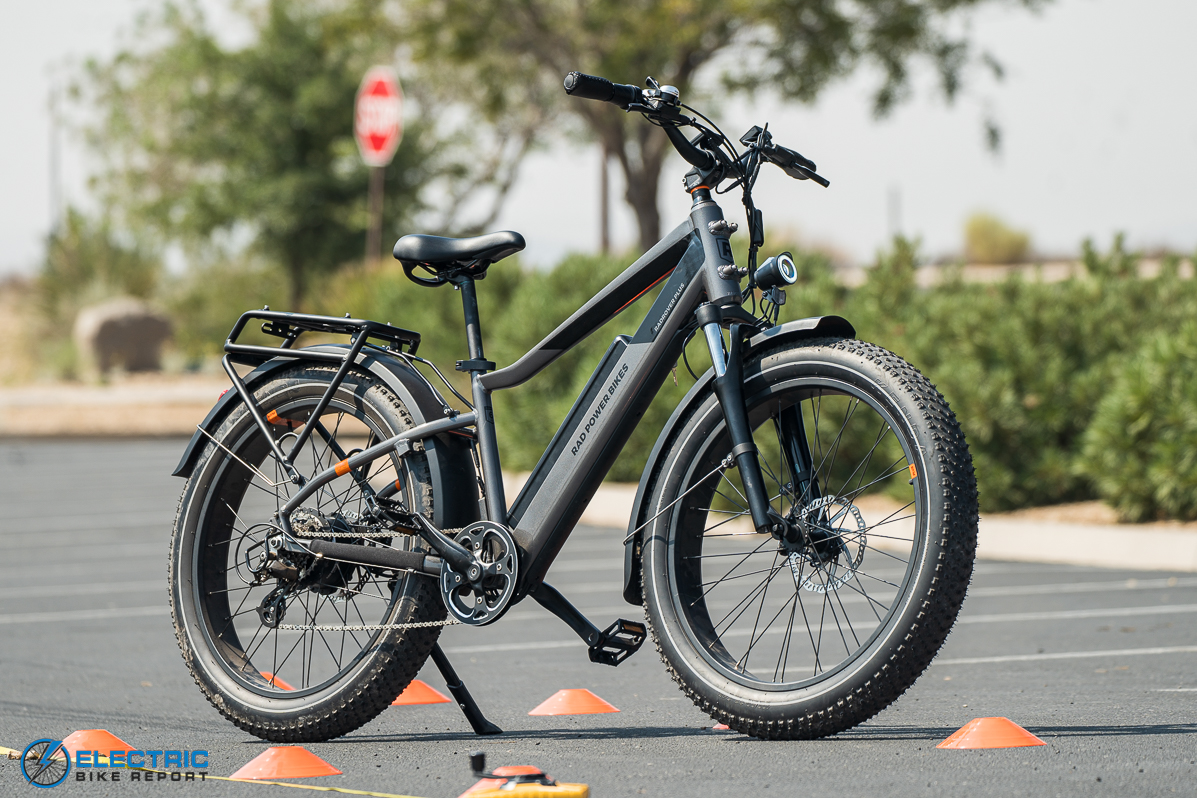 There are a lot of deals that come and go that provide good value-buy opportunities. Every so often there is a "holy cow!" one and Rad just did it.
The RadRover 6 Plus is on sale for $1399. It was $700 more than that just a little while ago.
That's a pretty good bargain for a rock solid fat tire e-bike. The Rover 6 Plus is one that has made an appearance on numerous best electric bikes lists here at EBR as it provides a very comfortable ride, versatility for where it can go, and a nice change of pace from the typical speed demons we see amongst fat bikes. The motor is still fun and helpful on steep hills, but has a refreshing, measured acceleration that newer cyclists and seniors in particular appreciate. It can be equipped with several handy accessories as well.
Rad indicates it is a "while supplies last" sale, so if you've been thinking of getting a fat tire e-bike, or the Rover specifically, consider this your sign.
DYU Goes from 'Mini' E-bike to E-fat Bike
DYU is probably best known for its blandly-named but striking-looking mini-ebike, the D3F, which we tried a while ago and were quite impressed with – though as the comments to this article showed, it certainly divides opinion.
Heading in the opposite design direction, Hong Kong based DYU recently announced the King 750, a much more conventional looking fat tire model. What it lacks in distinctive design flair it makes up for with a solid spec and reasonable price tag. For $1299 you get a torque-sensing rear hub motor with a whopping rating of 750 watts / 75Nm of torque and an equally whopping 960Wh battery. You also get hydraulic disc brakes and budget derailleur gears. It's one of the heaviest e-bikes we've come across however, at 97lbs / 44kg.
Winora Heads Down the Less Travelled E-trike Road
Last week we mentioned that the unusual 'front-tilt' e-trike from Germany's Cube was to make the bold leap from concept to production. Whilst e-trikes aren't exactly rare, you certainly have to hunt around to find high quality examples of them.
This prompted us to search around for existing examples and we came across the Winora F.U.B 3W – apparently launched onto the German market a few months ago but also available in the UK (for example from Vansprint for £5699).
It uses a Bosch Cargo Line mid-drive and a 500Wh battery and is built to accommodate up to four small children.
Unlike the Cube mentioned above, which is rated at 485lbs / 220kg cargo capacity, the F.U.B 3W is rated at 550lbs / 250kg total load capacity. There is also a 2 wheeler version in the same series with a 440lb / 200kg total load rating.
PVY Z20 Plus – Folding E-fat Bike now on Indiegogo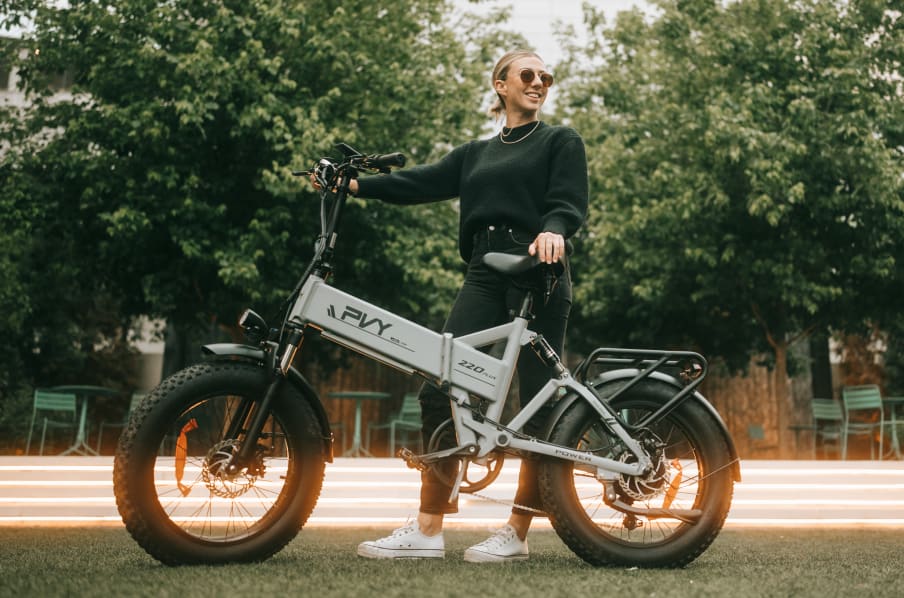 Now live on Indiegogo is PVY's Z20, a folding electric fat bike with an early bird discount from $2299 down to $1499 (though check for any extra customs and shipping costs). It has a 792Wh battery, rear hub motor (advertised as 1000W, so we're not sure about the PVY's legality as an e-bike….), basic full-suspension setup, 7-speed derailleur and hydraulic disc brakes and is fully kitted out with rear rack, hardwired lights and mudguard.
UK'S BBC Film Crew Using E-cargo bike for Broadcasting

The BBC is the UK's national publicly-funded broadcaster and two of their correspondents in the Netherlands have really entered into the spirit of the bicycle kingdom according to this report in ebiketips.
The article tells us the Bike Bureau is an electric cargo bike that is being used as a mobile broadcast studio and office and 'Kate Vandy and Anna Holligan have spent the last few years working on building the mobile studio, which is kitted out to offer solo-operated and solar-powered TV and radio lives. It's also used for newsgathering tasks. Since switching from car to bike two years ago, Holligan, who is a foreign correspondent for the BBC, has already racked up 10,000 kilometres on her bike while working.'
US Battery Recycling Update
Cleantechnica gives us an update on how e-bike battery recycling efforts in the US appear to be gathering pace. The article tells us 'The Hungry for Batteries campaign coordinates electric bike battery disposal for 52 e-bike brands and suppliers. It includes more than 1,800 retail drop-off locations in the United States, a vast network that should make recycling much simpler for cyclists.'
PeopleForBikes points out that "Hungry for Batteries" is far from a finished project. The original program started in November of 2021 through a partnership with Specialized, Call2Recycle, and PeopleForBikes. Since then, other brands and their retailers have been brought on board.
Reader Interactions