E-bike News: Trek's Lightest Road Bike, Vello Lightweight E-cargo and Much More!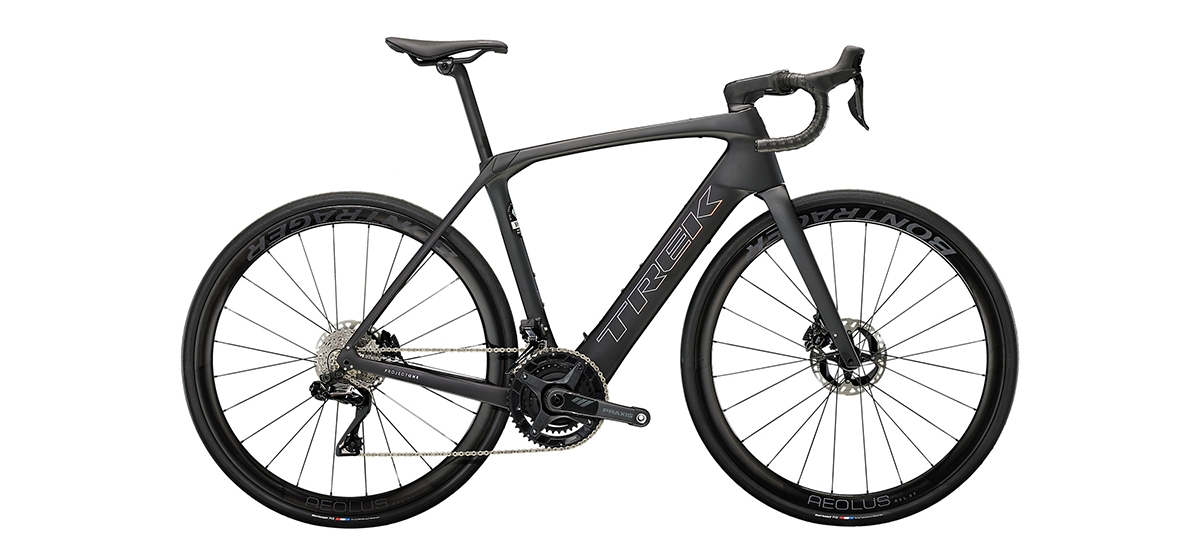 Whilst most readers probably won't be spending the $9,000 (or more) Trek are asking for their latest and lightest yet e-road bike, the implication from this week's news is clear. You can only push prices down so far before something gives, is the implied moral of the fate of some 22,000 e-bikes from Ancheer which have been selling over recent years at sometimes seemingly unfeasibly low price tags. Whilst there are undoubtedly bargains to be had at the budget e-bike end of the market it's also true that, as in most areas of life, you get what you pay for, so think twice before buying an e-bike with a price tag that pushes credibility…
In this week's e-bike news:
Trek's 24lb e-road bike

VELLO crowdfund lightweight e-cargo bike

Robo System's incredible 4-WD e-scooter

Ancheer recall 22,000 budget e-bikes over battery fears
TREK'S LIGHTEST ELECTRIC ROAD BIKE YET
Back in July EBR reported on how Trek had announced the very lightweight Fuel EXe e-mtb using a small TQ HPR50 mid-drive. Trek recently announced that the same mid-drive is now in use on the all-new Domane+ SLR, an e-road bike which claims to weigh from only 24.2lbs / 11.75kg – that's said to be around 1.5lbs / 700g lighter than its previous best. There will be 15.5mph and 28mph versions of the throttle-free bike according to the country it is sold in with the US getting the 28mph version.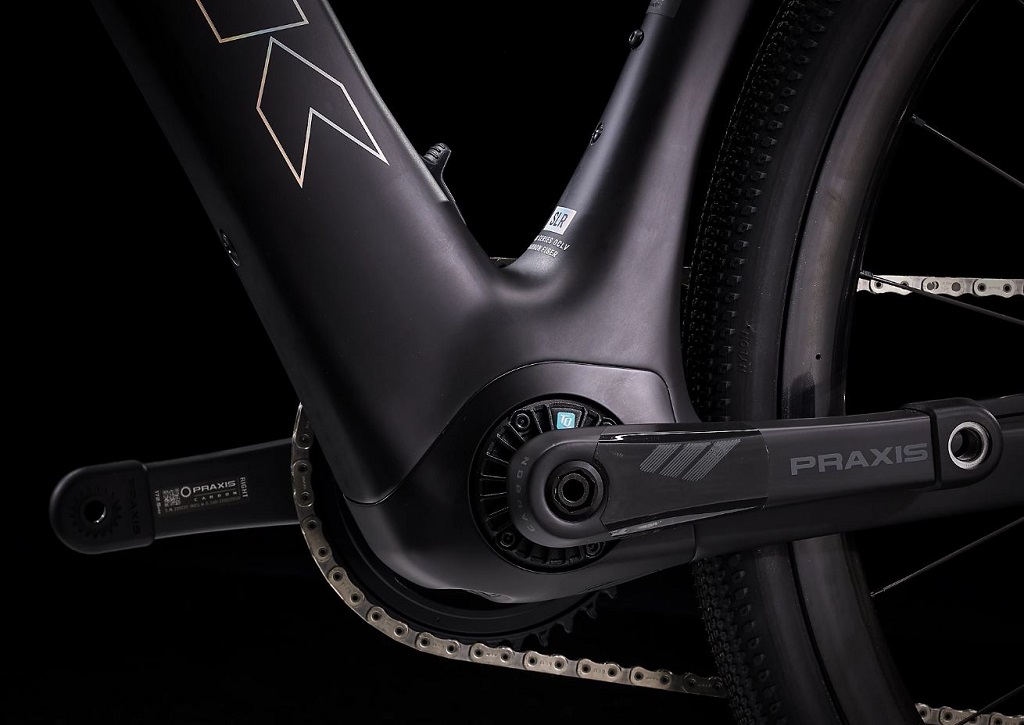 The Domane+ SLR is based on its non-electric Domane endurance style road road (ie made for a little more comfort than an out and out racing road bike) and features a carbon frame with Domane+ SLR with an integrated IsoSpeed system that allows the seat tube to move independently with the aim of smoothing out bumps a little. The frame has space for 40mm wide tyres meaning it could easily be made into a gravel style e-bike.
It comes as standard with a 360Wh in-frame battery and the option of a 160Wh water bottle style range extender.
The Trek Domane+ SLR starts at US $8,999 (£8,890, €9,599) with a Shimano transmission, though the price increases to US $12,999 (£12,900, €14,499) for the higher-end version with a SRAM Red eTap transmission.
VELLO CROWDFUNDING NEW E-CARGO BIKE WITH TITANIUM OPTION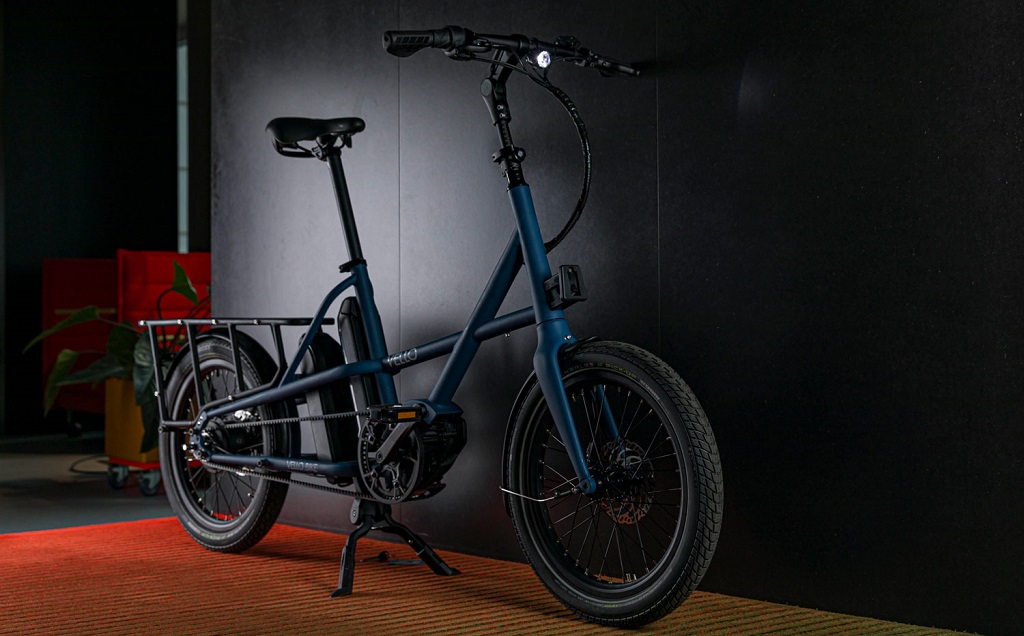 Austrian bike brand VELLO is launching the SUB – Smart Utility Bike, a lightweight e-cargo that claims a 'potential' range of 150 miles, a carrying capacity of 460lbs / 210kg and has a claimed weight starting at 53lbs / 24kg.
VELLO already make the Bike+ – a neat and fairly lightweight compact 20" wheeled e-folder and the VELLO SUB Smart Utility Bike is their next venture in the e-bike world. The SUB will initially be built in two configurations, a flagship titanium model with that eyecatching 53lb weight, and a chromoly steel version at 62lbs / 28kg.
Vello say 'the SUB is just as capable as much larger, heavier cargo bikes, with space for two passengers as well as a front cargo rack……Its standard bike length (180cm) means it can still be taken on a train or fitted to a bike rack for weekends away. A collapsible handlebar and folding pedals allow the SUB to be reduced in width to just 11.4 inches.'
The SUB uses a Bosch Cargo Performance Line motor with 85 Nm of torque powered by two 500Wh Bosch batteries. A Gates Carbon belt drive is matched with an Enviolo internal gearing system to offer a practically maintenance-free drivetrain with a 380% gearing range.
VELLO say they have developed a tool-free, quick release accessory system that enables child seats and cargo baskets to be quickly fitted.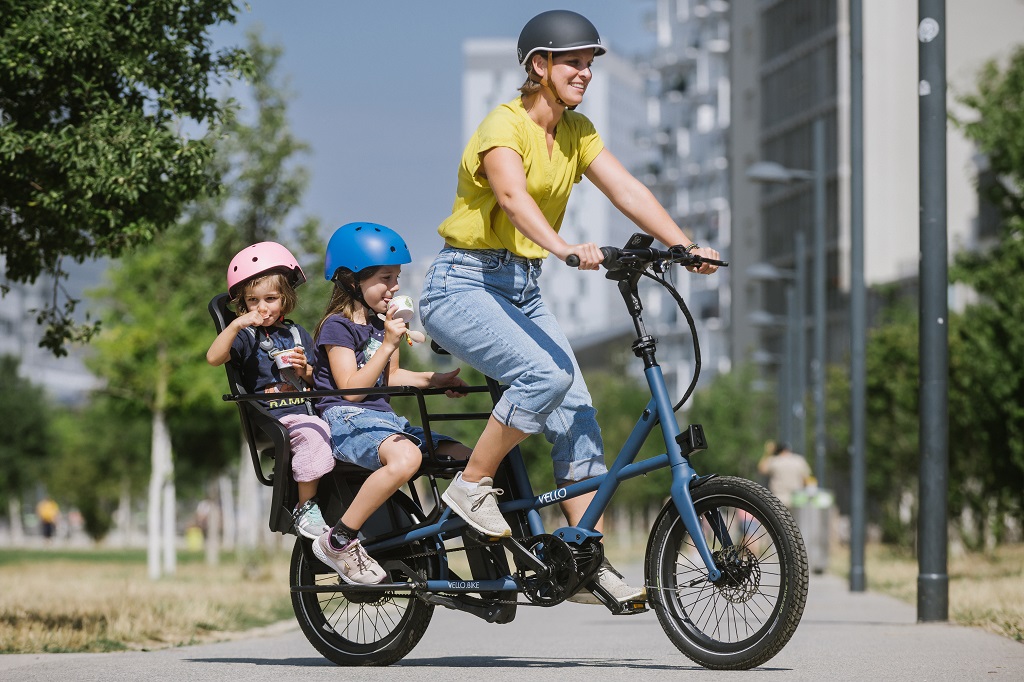 VELLO SUB will be available to pre order on Indiegogo from the 18th October with an expected delivery date of autumn 2023. Indiegogo backers will receive exclusive pre order prices starting at £2999 for the single speed configuration and £3499 with gears. The VELLO SUB Titanium will be available for preorder at £3749 in single speed configuration and £4249 with gears.
VELLO has a history of successful Indiegogo campaigns, with the original bike and VELLO Bike+ being supported by nearly 500 backers to the tune of over £800,000.
A 4WD E-SCOOTER WITH FOUR MOTORS? YES, REALLY….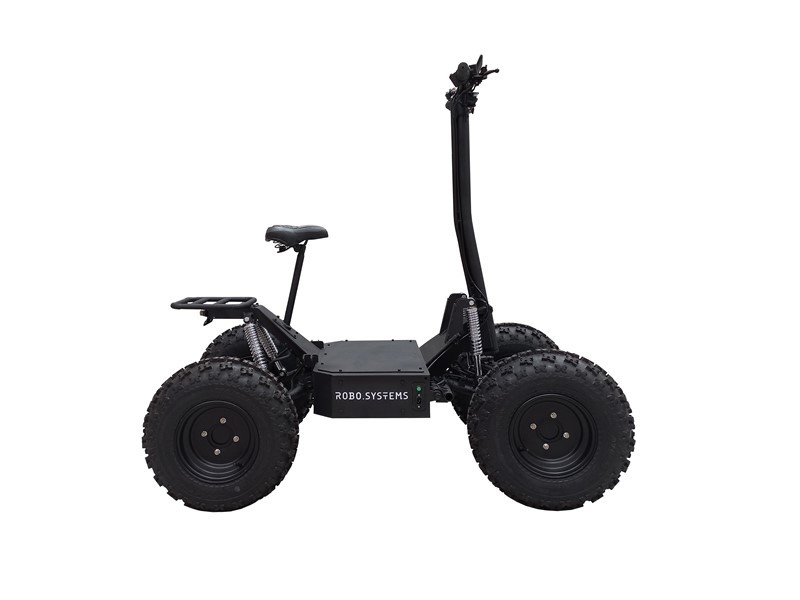 Dubai's Robo.Systems has just launched the Gladiator 4×4, a mixture of off-road scooter and quad. It features hub motors in each wheel delivering an incredible 2,000 watts of power per wheel. Max speed is 28mph.
There is 30 cm ground clearance to go with the four fat tyres and a robust steel tubular frame adds to its off-road credentials. Claimed range from the 2400Wh, 60V battery is up to 60 miles which sounds impressive if true, when you consider the vehicle's natural habitat is energy sapping mud and sand. Note you can also charge the off-road scooter via a 12-volt connection to the car.
The Gladiator is said to weigh 231 lbs with a 396 lb payload. The crowdfunding price is $4200 before taxes and shipping (estimated for January 2023).
ANCHEER RECALLS 22,000 E-BIKES BECAUSE OF DANGEROUS BATTERIES
EBR regularly features e-bike recalls but most often these are for models covering a fairly narrow timespan but the 22,000 e-bikes recalled by Ancheer mean its a safety recall way above the normal levels seen and over an incredible seven year time period.
Bicycle Retailer & Industry News (BRAIN) reports that ' Ancheer is recalling about 22,000 e-bikes, sold by e-commerce sites including aliexpress, amazon.com, eBay and others because the bikes' lithium-ion batteries can ignite, explode, or spark.
The bikes were sold from 2016 through June 2022 for $280-$930. Ancheer has received six reports of incidents involving fire, explosions, or sparks, including four reports of burn injuries.'
Full details from the Consumer Product Safety Commission here.