E-bike News: State Bicycle Co's First E-bike, Delta Euro Sec, Eole Crowdfunds and Much More!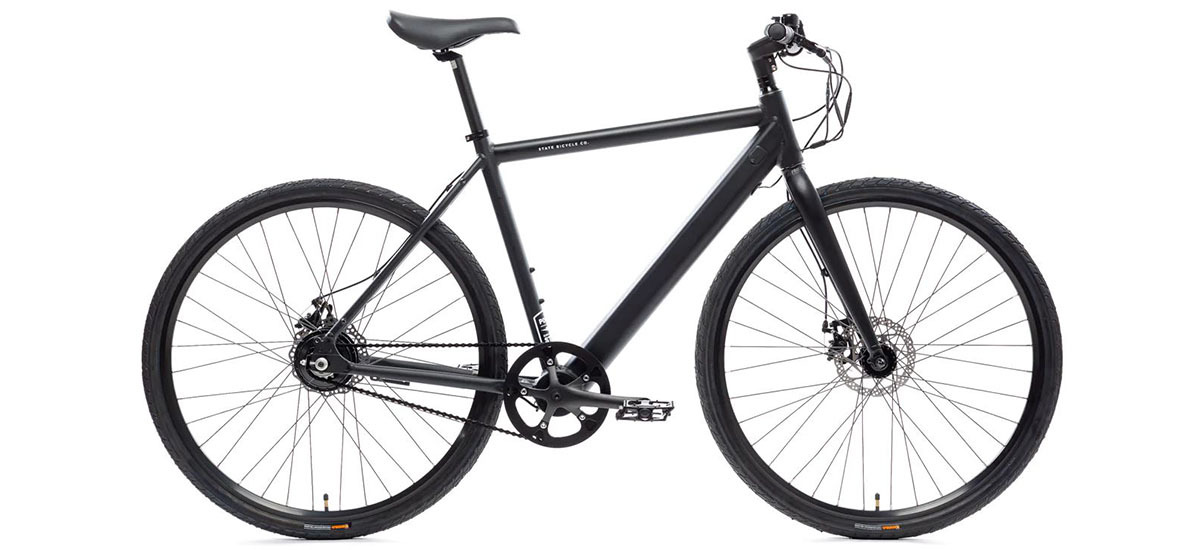 A single speed e-bike is about as simple as they come and EBR have already written about their pros and cons here. Low maintenance and easy to use, they have a lot going for them as long as the hills aren't excessively steep for the model you pick (not all single speeds were created equal…).
So it's refreshing to see State Bicycle Co. choose a single speed as their first bicycle rather than trying to overspec a budget model which may only lead to the most cut price components possible whose performance may be disappointing. Very recently we looked at Walmart's full-sus e-mtb that retails for little more than the State Bicycle Co single speed – you may appear to get less for your money with a single speed but the end product and components may well be higher quality.
In this week's e-bike news:
State Bicycle Co.'s first e-bike is a single speed

Delta Cycles moves from accessories into e-bikes

Eole's X models combine folding and suspension

Bafang announces automatically changing three speed hub gear

PeopleForBikes reveal top US cycling cities for 2022
STATE BICYCLE CO. GO SINGLE SPEED FOR THEIR FIRST E-BIKE
State Bicycle Co. has just launched its first e-bike the 6061.
The company says 'The 6061 keeps things simple, utilizing a single-speed drivetrain and a clear backlit display. A Class 1 LG-powered motor with up to 100 miles of range per charge powers the aluminum frame. With room for up to 45c tires and disc brakes, the 6061 eBike is ready to get you from point A to B no matter what the road conditions.'
It has a 360Wh battery and an AKM rear hub motor.
The $1499 price tag is pretty competitive and the 38lb 13oz / 17.6kg stated weight is pretty impressive too.
DELTA'S NEW EURO-SPEC MODELS
Bicycle Retailer and Industry News (BRAIN) reports that 'Delta Cycle, known for its extensive line of accessories including bike storage and phone mount accessories, is moving into a very different market: e-bikes. The Massachusetts company expected to take delivery in May of its first shipment of two models of Delta bikes.'
There are two European style rear hub motor models currently discounted at $1,899 and $1,999. Both bikes have Dutch style step-thru frames, front suspension, and 7-speed Shimano Altus drivetrains. The motors and controllers are designed around European standards, as well, with a maximum assist speed of 25 kph (15.5 mph).
BRAIN also notes 'The bikes are made in Indonesia, with China-made motors from Denmark's Promovec. The Indonesia production means the bikes are not subject to the 25% U.S. tariff on China-made e-bikes (which is currently suspended but could return).'
EOLE X PRO FULL-SUS FOLDER NOW TAKING PREORDERS
Morfuns has recently announced a spinoff from its carbon-fibre framed Eole S model, the alloy-framed Eole X, now with suspension. The Eole X Sports has rear suspension only and the Eole X Pro is full suspension. The Indiegogo campaign has already exceeded its target.
Other spec details are 360Wh seatpost battery (with a 540Wh upgrade option and also a bottle battery type 'range extender' for a further 252Wh capacity).
There are US and EU spec versions (350W motor / 18mph assist and 250W / 15.5mph assist).
Both models feature 8-speed Shimano derailleur, hydraulic disc brakes and 20″ wheels.
The Eole X offers an early-bird price starting at US $1,298, while the full-suspension Eole X Pro starts at US $1,499.
Shipping is expected to begin in September for the Eole X and October for the Eole X Pro.
BAFANG ANNOUNCES THREE SPEED AUTOMATIC HUB GEAR
Known as one of the world's largest producers of e-bike hub motors, Bafang recently diversified into hub gears in the form of the new 3-speed automatic gear hub.
All the shifting is achieved without the rider having to do anything so there are no cables or changes. Bafang say:
'Weighing only 1.7kg, this hub can be supported by both chain- and belt-driven motors which can have a maximum of 80 Nm. Plus, it can be used without any electric assistance at all on standard pedalling bicycles. This automatic gear hub is particularly suitable for e-trekking, e-city and ecargo bikes.'
PEOPLEFORBIKES REVEAL LATEST TOP-RANKED US CYCLE CITIES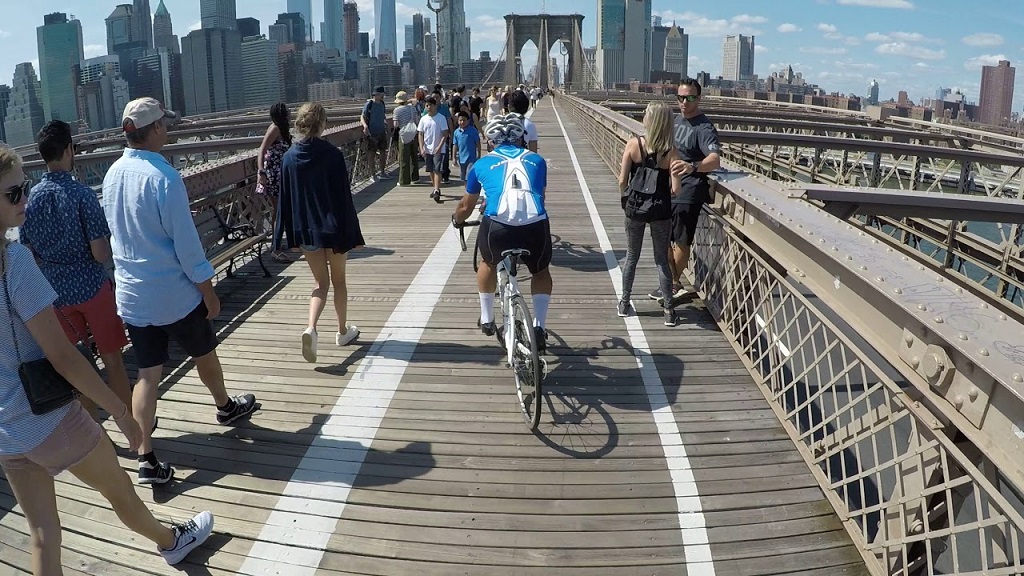 Bike and e-bike advocacy group PeopleForBikes have, for the sixth consecutive year, released their annual City Ratings which they describe as 'a data-driven program to evaluate, identify and compare the best cities and towns for bicycling.'
Cities are split into small, medium and large and the number one ranked cities in each respective category were Provincetown – Massachusetts, Davis – California and Brooklyn – New York.
What's perhaps most interesting is the presence of two New York boroughs, Brooklyn and Queens. After all it's west coast cities like Portland – Oregon that have historically dominated such cycle rankings whilst New York has traditionally had a poor reputation for being cycle friendly.