E-bike News: SRAM look to enter e-bike market, Lectric E-trike and Much More !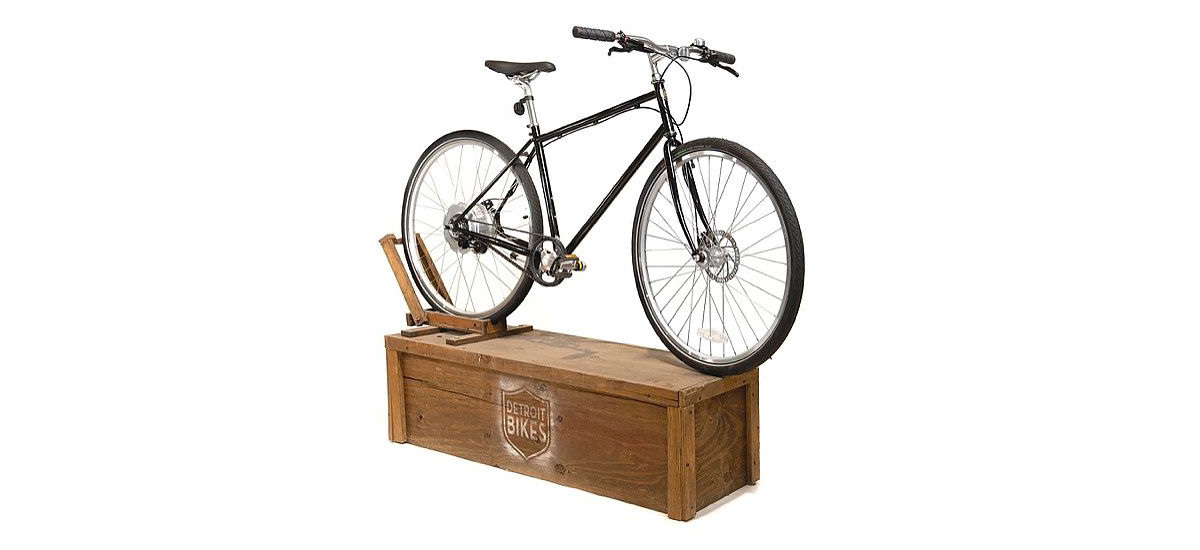 EBR usually concentrates on e-bike launches and products that are already out there or at least very likely to be launched and in production over the next few months. You may not see a SRAM branded e-bike drive system any time soon but the seeming likelihood of them entering the market is this week's lead story purely on the basis that if SRAM do ever launch their own system – as seems probable with their purchase of Amprio – it should have a huge impact on the e-bikes on offer out there purely because of their massive industry reach.
In this week's e-bike news:
SRAM poised to enter the e-bike drive market

Lectric tease folding e-trike

Detroit e-bike with US-made steel frame


Sweden's Cake to launch 20mph 'workhorse' mode

Enviolo's new more affordable hub

CNBC e-bike safety video – is it anti-e-bike?

Denver relaunches e-bike subsidies
ARE SRAM GOING TO LAUNCH A DRIVE SYSTEM?
Bike Europe recently reported on the seemingly highly probable takeover of German e-bike mid-drive brand Amprio by US-based cycle component giant SRAM.
Keen e-bikers may well have used their components – perhaps their hugely impressive derailleur-based drivetrains. The Chicago based giant also makes high quality front suspension under the name Rockshox and brakes under the Avid brand.
All big names in the bike industry which is why it looks hugely significant that BE tell us that 'Unofficial reports say that SRAM has taken over the Amprio e-bike components business of Rheinmetall.'
Amprio's latest system is a powerful looking mid-drive, the RMAG, a mid drive that claims to weigh only 2.85kg and develop 90Nm of torque. That's right up there with the competition from the likes of mid-drive market leader Bosch and its competitors. Unlike Bosch it doesn't appear on a huge range of e-bikes however. Parent company Rheinmetall's main business is the manufacture of military hardware so you would imagine they have a good amount of advanced technical knowhow.
LECTRIC ENTER THE E-TRIKE MARKET….APPARENTLY
As predicted in our 2023 trends article, electric trike competition wars have truly broken out with the news, as revealed by Elektrek, that budget e-bike specialists Lectric are 'working on an electric trike that will be launched at an unbelievably low price' adding 'Badging on the three-wheeler seems to point to a new product in the XP line known as the Lectric XP Trike.'
All we appear to have to go on at present is a Facebook teaser, but if the reported $1,499 RRP is true then that's $1,000 less than Rad Power's recently announced Rad Trike which itself was competitively priced compared to other e-trikes out there.
Lectric's e-trike (covered in detail a bit more here) appears to be unusual in using a centrally mounted motor. Other features appear to include hydraulic disk brakes and a 14Ah battery (voltage not specified so we can't figure out the actual capacity). Oh, and it looks like the frame will fold too! Full details are promised very soon.
DETROIT'S NEW E-BIKE HAS U.S.-MADE STEEL FRAME
Bicycle Retailer and Industry News Reports 'Detroit Bikes new DB-E model has a U.S.-made steel frame, VEER belt drive and a Zehus hub motor with integrated battery. The bike weighs just 32 pounds, the company says.'
The Zehus motor system hails from Italy and contains all the e-bike drive hardware in a single rear hub – motor, battery and controller – with power and regen braking adjusted wirelessly via a phone app
The Veer belt drive is less well known than belt drive market leader Gates but it splits so you can replace it (and so that your frame doesn't have to split at the rear triangle) and the article says it 'lasts four times longer than a chain and is 200 grams lighter.'
The DB-E retails for $2,599 on Detroit's website, where the company is currently taking $500 deposits, with shipment expected in March.
SWEDISH E-MOTORBIKE FIRM LAUNCH US SPEC WORKHORSE STYLE E-BIKE
Move Electric reports on how 'Swedish electric motorbike firm Cake has launched a new 'utility' e-bike called the Åik, which it claims will "blur the line" between electric bikes and motorbikes thanks to its high power and range.'
Apparently 'The Cake Åik cargo e-bike is built for US e-bike regulations, and joins the firm's work line-up of two-wheel utility vehicles, alongside the Makka e-moped, the Ösa and Kalk.'
It has a US Class 2 spec of 20mph and 250W mid-drive motor. It comes with a 750Wh battery as standard but there is the option to triple this capacity which gives a claimed 224 mile range. But the extra batteries can also be used to power a refrigerated food box on the bike or power tools – a very neat idea!
The Åik is now available to pre-order from $ / €6470 or £5730 , with deliveries due to start in May.
DENVER E-BIKE REBATES RETURN BUT SCALED DOWN
'Denver's popular e-bike rebate program returns this month, with a catch: participants will get slightly less money from the city than they did last year. The city announced the next round of rebates will be released on Jan. 31. The instant refund is now $300, down from $400 offered last year. Residents can still get an extra $200 this year if they buy a cargo e-bike, down from an extra $500 last year.'
ENVIOLO'S NEW STEPLESS HUB GEAR UNIT TARGETS URBAN RIDERS

Enviolo, known for its unique 'stepless' and low maintenance shifting products, has introduced the Urban hub that it says 'has been developed to meet the needs of riders that want to use the bike for shorter daily trips in urban areas without having to compromise on bike component quality.'
The Urban hub is the first Enviolo hub to have 4 planets instead of 6, meaning a lighter and less expensive product. It boasts a 250% ratio range and will be added to Enviolo's product portfolio consisting of the City, Trekking, Heavy Duty, and the recently launched Extreme. The production of the Urban hub has started and will be available for shipping in Q1 of 2023.
IS THIS 'ARE E-BIKES SAFE' VIDEO BIASED?

This video from CNBC is clearly well-researched and the product of some hard work. But most e-bikers out there might think it overplays the so-called 'dangers' of e-bikes and underplays the benefits – health, financial and environmental – whilst underplaying the danger posed from cars and lack of infrastructure.
Whilst it's clear that excessively fast e-bikes are much more dangerous than lower speed models – as one interviewee points out it's a matter of simple physics – some of the research sources are presented as facts and their statistical analysis seems to leave a little to be desired.
As one commenter notes; 'Directly quoting from your source, CPSC: "Collisions with motor vehicles were the leading cause of death associated with e-bikes, accounting for 27 of the 53 reported deaths". I would argue these are car accidents and not bike accidents.'
PORSCHE GET DOWN TO BUSINESS – E-BIKE STYLE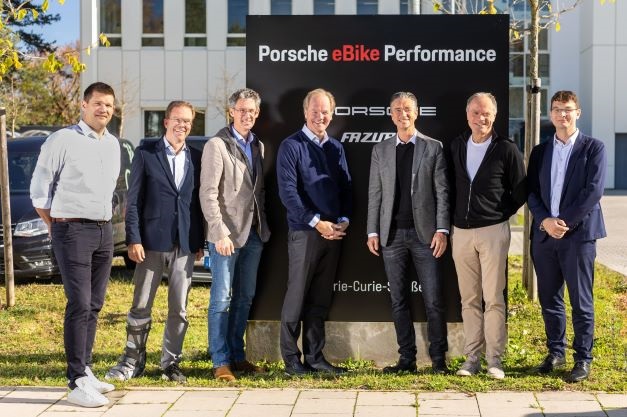 It's been clear from recent takeover activity that Porsche (now owners of Fazua and Greyp) are serious about getting into e-bikes – at a manufacturing level rather than just a rebranding exercise using e-bikes manufactured by other companies.
The serious work at a human rather than financial level looks to be beginning as reported by Cycling Industry News:
As Porsche eBike Performance GmbH is now 'formally established as a business unit, the organisation is expanding. That means new hires, to build out on the organisational capabilities, and enhance capacity. Currently, the business is actively looking for "software and test engineers, a Director of Drive Systems and a Team Leader Technical Support—just to name a few.'