E-bike Trends to Expect in 2023
As the old joke goes, we can predict everything except the future – but that doesn't stop us trying at Electric Bike Report anyhow. Many of the trends we outlined for 2022 at the end of 2021 did happen – but most weren't really difficult to predict as they were signalled in advance – think single speed e-bike launches and battery recycling.
Trickier to predict are those more complex developments that have been bubbling away on the back burner for some time but the cost of production may still be prohibitive or they may need the final piece of functionality perfecting before a mass rollout. Some of these have been on the horizon for a number of years but sometimes it seems to be a constantly moving horizon. Still, in some cases we do seem to be genuinely nearer mass adoption in 2023….
Which Long-Promised Tech Will Arrive in 2023?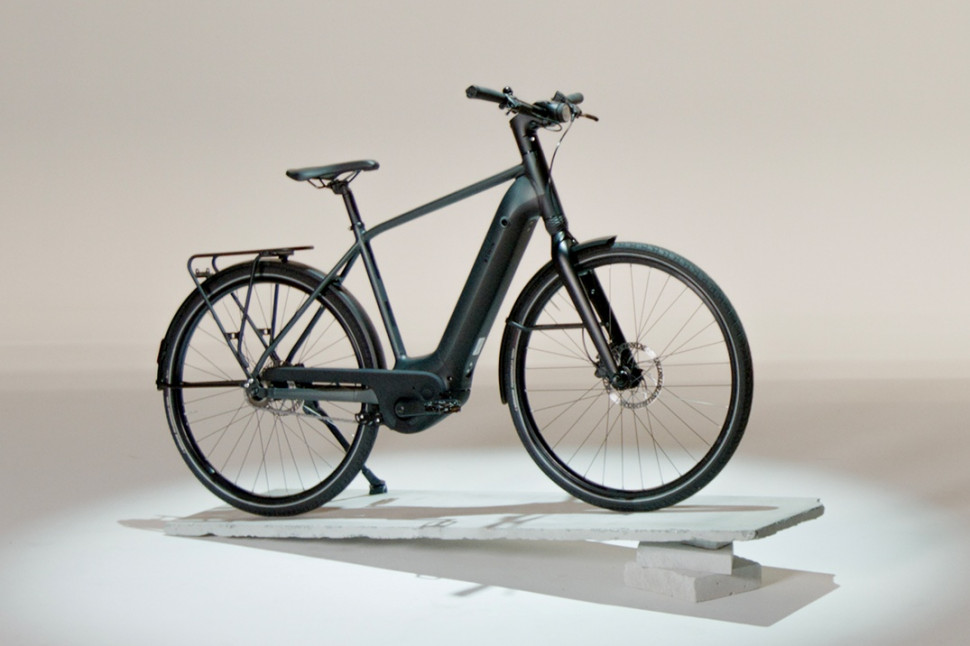 As we've seen a string of companies announce gearing that changes automatically and even gearing combined with motors – only for the rollout of the technology to be pretty limited, if it appears at all on any production run e-ebikes – perhaps some caution is wise in making any dramatic predictions here.
However, it's clear the idea is still an attractive one, not surprisingly as it's yet another small step to making bikes and e-bikes easier to use and with lower maintenance requirements. What's more, it's an idea that has worked well in the past (SRAM Automatix hub gears have come and gone but worked well on some e-bikes that used them before their demise in 2017).
Could automatic gearing be on the verge of mass adoption again in 2023? Some sophisticated auto-gearing systems are already out there, but these systems from the likes of Shimano and Enviolo naturally tend to appear on pricier e-bikes.
Encouragingly, early 2022 saw Lime investing $50 million in their next generation of share e-bikes, which feature two-speed automatically changing gears amongst a host of other improvements which also include swappable batteries (meaning bikes don't have to be out of use during charging). By summer Lime had auto-geared e-bikes available in Charleston, Atlanta and London, UK.  
More evidence that automatic gearing was nearing the mass-adoption stage comes from the northern French city of Lille, France, where Decathlon held a test ride for journalists of their new B'Twin Long Distance 920 E Connected, due spring 2023. Whilst details are still scant, it's clear this is a more complex design than Lime's share e-bike, Decathlon choosing to house all gears along with a mid-drive in the bottom bracket area of the bike frame. French language reports from the initial journalist tryout are very positive, so EBR awaits the spring launch with baited breath. Whilst much heralded French competitor Valeo previously made a big splash with a similar motor design that still appears to be in the development stage as of late 2022.
Even more groundbreaking would be the emergence of the 'disc-drive' design of motor in 2023. EBR have reported on the lightweight, quickly removable Bimotal drive several times already with mass production having been slated for September 2022, though Bimotal's website still only shows their $1950 Elevate disc drive as available for pre-order with delivery dates now stretching into 2023.  
2022 saw the emergence of competition to produce the first commercial disk brake rotor drive in the form of Skarper – on paper this looks good, with a 3.3kg / 7.3lb weight, 50Nm torque and a 200Wh battery. But as yet no word on price or availability…
The Rise of the E-trike…Perhaps
Electric trikes are one thing EBR are often asked for more info on but struggle to come up with a huge range of options. We've reviewed the Evelo Compass and the front-loading Bunch Bikes The Original. But it's very true to say electric trikes are a rare breed – they are great for stable load hauling or those with balance problems but often pricey and heavy.
2023 will see two new e-trike releases from Rad Power and Mate and where market leaders like Rad Power go others often follow. You can check out our detailed article on the RadTrike here, but with a pre-order price of $2499 it undercuts many competitor e-trikes. Hopefully EBR will be able to get their hands on one soon to give you direct feedback as the Rad Trike is due to start shipping in mid-January 2023.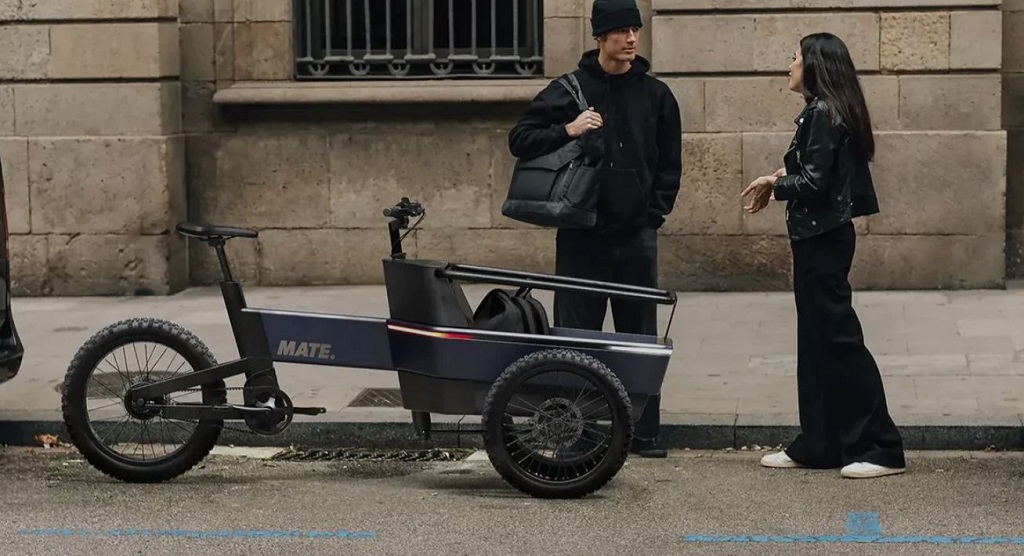 Mate are not as well known in the US as Rad Power as they hail from Denmark and sell mainly in Europe. Up until now they have been known for folding e-bikes but their new SUV certainly looks novel – it is  made from 90 per cent recycled aluminium, has Envilio stepless hub gears and and 4G connectivity that allows vehicle tracking. Perhaps more importantly, it can carry two children or one adult). It's available to pre-order now for €49 and a final estimated RRP of around €6,499 / £5,600 and 'current estimated delivery time is September 2023' with availability in UK and Europe.
Automakers Making a Move on E-bikes?
2022 saw Porsche acquire Fazua, maker of lightweight e-bike mid-drives. This comes on top of the German sports car company acquiring high end Croatian e-bike brand GreyP in 2021, giving it some serious proprietary e-bike hi-tech.
Could 2023 see more acquisitions by Porsche or more announcements by electric car makers they will enter the e-bike field? No doubt Porsche will be noting with interest the progress of Mercedes' own-brand e-bikes as well as keeping an eye on electric vehicle makers Rivian and Polestar who both signalled possible moves into e-bikes in 2023.  
E-cargo Innovation?
E-cargo bikes are a small but growing segment of the e-bike world and there's always plenty of interest in big load carriers with the potential to replace expensive-to-run cars – so there's bound to be a steady flow of e-bike companies looking to make a mark in this area in 2023. Here are a few who clearly have plans…
If you are not familiar with the UK's innovative EAV four-wheelers you can check them out in use on the streets of New York here:
So far EAV have concentrated on the commercial market, selling more than 200 of their 150kg / 330lb capable machines to the likes of Amazon, FedEx and DPD. But they have plans aside of purely logistics sales in 2023, in the wake of a 2022 £7.5 million funding drive. These plans include a  subscription scheme, a consumer machine called the EAVme and a two-wheel taxi, the EAVgo. They are also said to be working on  a so-called L7 class light electric cargo vehicle (higher speed than the 15.5mph e-bike version they currently produce) and for their planned expansion into Europe and beyond EAV are working on a 'flatpack' solution.
EAV's plans were perhaps responsible for sparking some German competition from Mubea who have  traditionally specialised in lightweight auto technologies and developed the likes of specialist suspension systems and coachwork. 2023 should see various model configurations of the Mubea Urban_M Cargo, a four-wheeled electric cargo bike strikingly similar to the EAV, roll out of their factory. Prices are from 10,590 euros (ex VAT and delivery) and once ordered there is a 16-20 week build period.
Turning to the other end of the scale, 2023 might yet be the year of the lightweight e-cargo bike. Most notably the VELLO SUB is now available to pre order on Indiegogo with an expected delivery date of autumn 2023 and pre order prices starting at £2999. The lightest version, the VELLO SUB Titanium is £3749 in single speed configuration (with a 24kg / 53lb claimed weight) and £4249 with gears. VELLO has a history of successful Indiegogo campaigns, with the original bike and VELLO Bike+ being supported by nearly 500 backers to the tune of over £800,000.
Four Wheels (or Possibly Three) and the US

Whether it's four-wheeled e-bikes or electric microcars, the question remains who will be the first to crack the more difficult US market?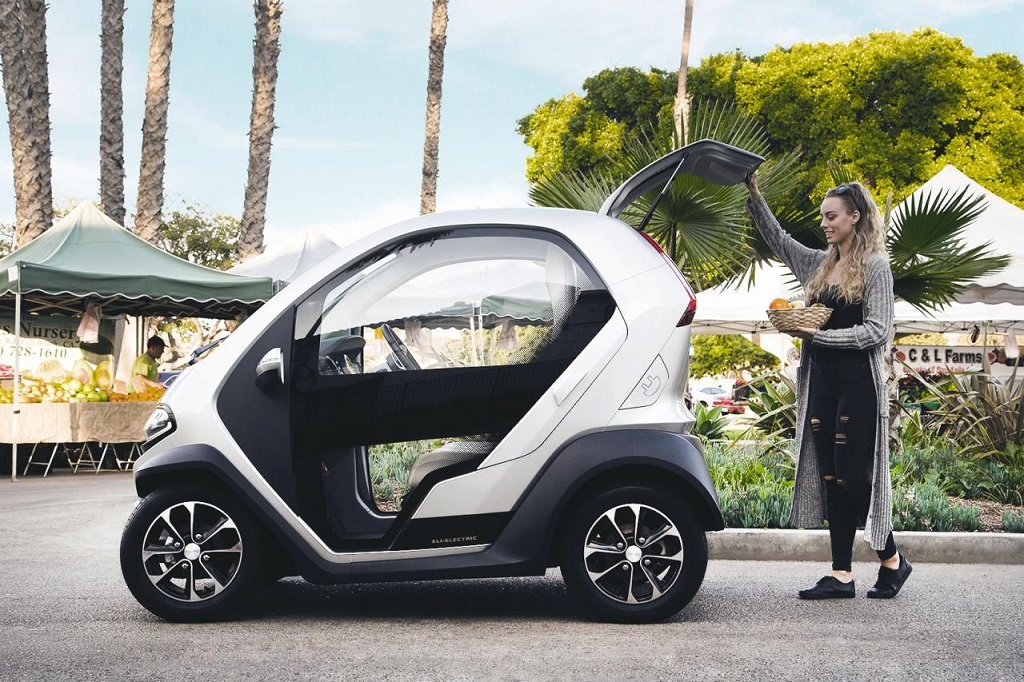 California-based Eli makes NEVS – Neighborhood ELectric Vehicles with a max 25mph speed (they are micro-cars in essence, not e-bikes) and 2022 saw them announce over 100 of their NEVs have been built, shipped and sold. Note Neighborhood Electric Vehicles is a class of street-legal transportation vehicle in the US that has a maximum speed of 25 mph, and can legally be driven on most roads posted 35 mph or less. You need a drivers' licence, insurance and registration in states where NEVs are allowed – which is most states.
A European firm looking to come to the US in 2023 is Squad Mobility who are pioneering a micro-car with solar power from panels on the vehicle roof, touted as 'the world's first solar city car'. The solar power is claimed to provide up to 12 miles of solar range per day, as tested in Dutch summer conditions. It is available for pre-order now with delivery in 2023, and two versions will be offered, a 28mph two-seater and a 43mph four-seater.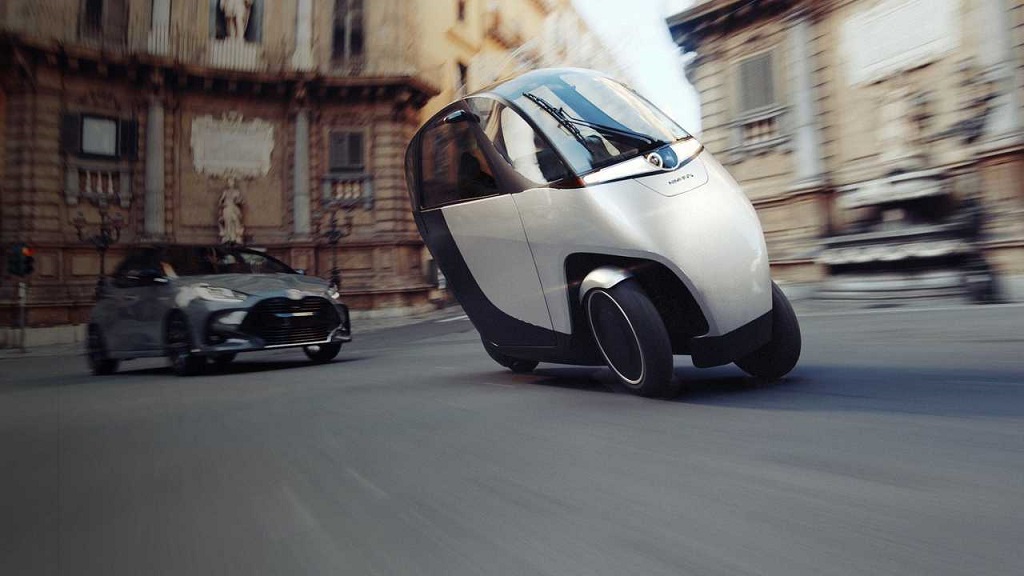 One area EBR rarely covered – because there are so few machines out there of this design – is tilting three wheelers. Michigan-based manufacturer Nimbus has opened pre-orders for their compact electric vehicle, the Nimbus One in 2022 so we will be keenly tracking its progress in 2023 as delivery is slated for autumn.
As this is a very appealing but niche area, it also comes with a lot of risk, so 2023 could just as well see more scaling back of plans in addition to new launches. Just before writing this article Denmark's Podbike downscaled its production plans which were aiming for a 10 million euro factory to a much smaller limited edition run of handbuilt vehicles. All the vehicles in this category can only really make retail prices appealing with such massive investment in production, so unique are the designs.  
For more on the various contenders on the electric micro-car field check out this interesting video:
More Solar Power ?
With the ongoing energy crisis there may be more solar e-bike products launched in 2023 – it's perhaps surprising that 2022 didn't see more launches like that of Mokwheel – but judging from the comments section the highly ambitious launch price has meant widespread dissatisfaction with numerous non-deliveries…..as ever with crowdfunding caveat emptor!
Far more reliable are the kits provided by Canada's Grin – explained here and with parts here. As Grin say, you need a lot of panel to get anywhere near self-sufficient and you need to be riding somewhere with a lot of sun – but in many locations it's clearly feasible for a solar panel setup of some description to make a meaningful contribution to an e-bike's power requirements for at least part of year, even if it's only on the form of a static solar-powered charging station.  
Having said all this, it's likely that totally solar powered (ie sun reliant) e-bikes will remain the stuff of serious hobbyists as this video of the 2022 Sun Trip through California demonstrates – just look at the size of those solar panels needed! If you are interested in this area note Sun Trip California 2023 is now being organised.
A Less Rosy Future for E-scooters and the Subscription Model?
It's been an up-and-down year for e-scooters with 2023 set to be equally unsettled. The UK is one of the last countries in the western world where the use of privately owned e-scooters is banned on public highways. As Move Electric tells us 'That suggests that rules to legalise e-scooters are now unlikely to be put before Parliament before the second half of 2023 at the very earliest – and is more likely to spill into 2024 or beyond.'  
Clearly many e-scooter companies are struggling to make ends meet. Just to give one example, German e-scooter company Tier acquired Spin early in 2022, the e-bike and e-scooter firm owned by Ford, giving it access to the North American market where Spin operated in more than 70 cities with 50,000 vehicles. Shortly afterwards Spin left 10 U.S. markets due to 'a combination of low demand, over-regulation, under-regulation and poor cost structures', according to Spin's CEO.
E-bike subscription services also felt the chill winds of a downturn as, months after poaching executives from US rideshare companies Uber and Lyft, Australian e-bicycle start-up Zoomo laid off 16 per cent of its staff. Those looking for a good e-bike deal in 2023 might well be turning to second hand models – French startup Upways certainly hope so, having raised $25 million investment in 2022. Upways has taken the second hand car dealer model and applied it to e-bikes. Buying electric bikes from both consumers and companies, Upways brings those bikes to its warehouse, checks them, repairs them in some cases and lists them on their website. Of course, Upway tries to generate a small margin on every sale. If the business shows itself to be successful it will be interesting to see if they – or others using the same idea – expand outside their own home territory of France.
However, turning away from e-scooter share's struggles there appears plenty of innovation going on that may bear fruit in 2023. UK manufacturer and retailer Pure specialises in own-brand e-scooters and announced the Pure Advance, billed as 'the e-scooter reimagined'. It boasts a new riding position that claims to spread your weight evenly on either side of the chassis combined with steering that returns to a central position automatically. We look forward to bringing you news of its public reception. Even more of a test for how far the e-scooter design envelope can be pushed is the Dragonfly Hyperscooter, from London-based company D-fly; a wild success on IndieGoGo indicates there may be a real demand for 'out there' e-scooter designs. Prices are from $1879 which will test just how much appetite there is for it.
Lighter, more integrated kits?
The UK's Swytch had one of the most high profile kt launches of 2022 with their new kit featuring a much lighter (though smaller capacity) battery. The smallest battery option, the Air, is now reduced in size by 70% and weight by 50% compared to its predecessor, with the quickly removable battery now fitting in the palm of your hand. The Air has a claimed weight of 700g (about 1.5lbs) and measures little more than 20x10x2.5cm. There is also a Max version of the battery which is only 1.4cm longer but twice as thick. Interestingly the charging port uses XT style connectors often used with solar panels, perhaps hinting at future developments.  
Like many other kits, Swytch relies on a basic magnet ring sensor – perhaps another UK kit launched in 2022 points the way to neater, cleaner installing kits – the Boost kit has movement and speed sensors integrated into a rear hub motor so it's simply case of swapping out the rear wheel and hooking it up the frame mounted battery. The display is wireless so in effect there is just one short wire run, making this one of the cleanest installing kits we've seen. It will be interesting to see if similar designs follow suit in 2023, should Boost prove hugely successful.