E-Bike News: Ride1Up Portola, VPL / Bosch Concept & More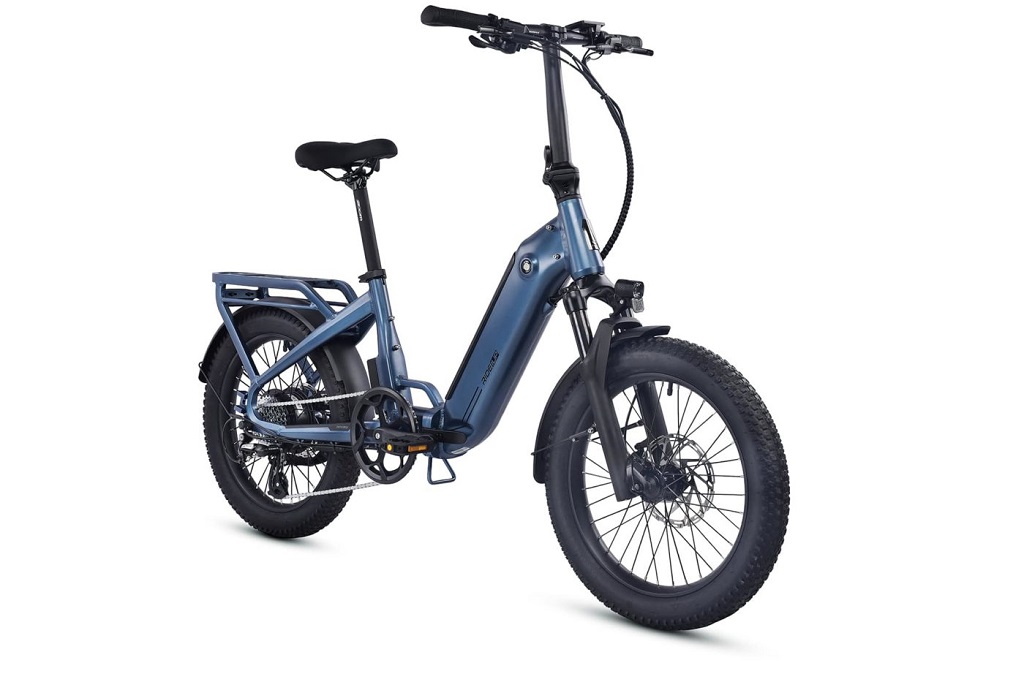 What does pushing the e-bike envelope mean? That's a question this week's news seems to be asking a lot. It might simply be a multifunctional e-bike that is far more affordable than most other models with the same package of features. Or it might be a five-wheel electric cargo solution, a lightweight urban machine with Pinion bottom bracket gearing or even a belt drive with two derailleur gears that Veer are looking to bring to market. Whether the more experimental technologies make it to market is another matter but it's always fascinating to see which ones end up doing so.
In this week's e-bike news:
Great value Ride1Up Portola e-folder

VPL and Bosch produce concept speed pedelec for three riders

Civilized Cycles five wheel e-cargo bike

Desikino/Stromer lightweight urban e-bike with Pinion drive

Veer raising funds for a two speed belt drive system
Ride1Up Portola – another great value e-bike from the San Diego-based brand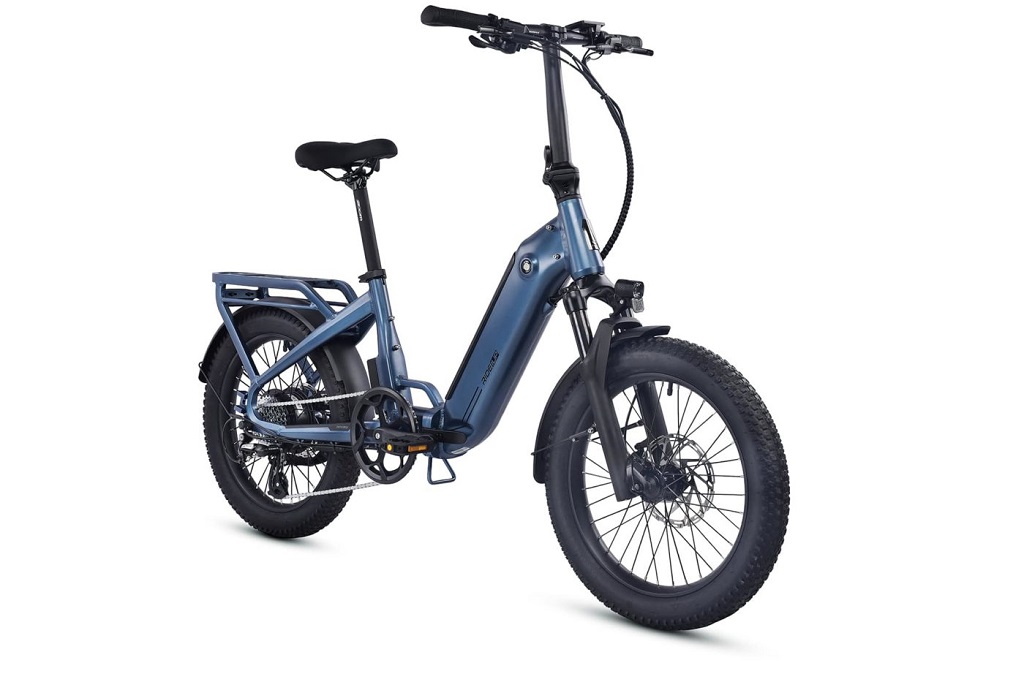 The $995 priced Portola from Ride1Up is a folding e-bike with capacity to carry a small passenger. Even for a company renowned for making great value e-bikes, that makes this a standout e-bike!
It's Ride1Up's first e-folder and is billed as a default 20 mph (Class 2) e-bike with the option to 'unlock' it to Class 3 performance. The bike's quoted weight is 59lbs, with a total payload capacity of 300lbs. The rear rack is rated to carry 130 lbs.
Main spec details are a 750W rear hub motor, a 500 Wh battery as standard (larger 643Wh battery available for $1095), an 8-speed Shimano derailleur gears, hydraulic disc brakes, hardwired LED lights and a front suspension with 80mm travel.
Vapor Propulsion Labs and Bosch Produce 'Bonkers' E-bike
Bicycle Retailer and Industry News (BRAIN) reports on one of the most unusual e-bikes you are ever likely to encounter, the Schwift Cycles Sch:Long:
'A 10-foot-long titanium triple tandem with three Bosch batteries, 150-plus miles of range, a Bosch Cargo Line Speed motor, four Gates Carbon Drive belts, a Rohloff E-14 electronic shifting hub, and couplers that allow it to be disassembled and stored in a suitcase for travel, the Sch:Long was priced at $100,000'.
As the article points out, this isn't really meant to be produced en masse ever as "Schwift….fabricates one-off prototypes with irreverent names to show the eye-popping possibilities for Bosch integrations."
On a more serious level, BRAIN points out VPL credentials as a real testbed for cutting edge e-bike components; 'Vapor Propulsion Labs, or VPL for short, is the North American distribution and engineering partner for Bosch e-bike Systems. In addition to Bosch, VPL offers a growing list of advanced drivetrain and e-bike components including Supernova lighting, 3×3 internal gear hubs, and Pinion gearboxes.,
Civilized Cycles Announce a Five Wheel E-cargo Solution
Insideevs reports on the concept Semi Trike from Civilized Cycles thus; ' it draws inspiration from the huge semi-trucks we so often see plying the interstate, and is meant to raise the bar when it comes to what an e-bike can haul.'
We should point out there is no mention of when or even if the Semi Trike will make it off the computer screen and onto the streets but it certainly looks a highly capable and intriguing machine.
Its quoted payload capacity is 750lbs and the Semi Trike also gets a front 20" fat tire wheel and two eight-inch wheels at the rear. The level of further detail suggests there are clearly plans to bring the Semi Trike to fruition as Insideevs says "Semi-Trike is expected to be offered in three variants – an Economy model with a 1,200-watt axle motor and chainless drive, a Standard version with a dual-motor setup complete with a chain and virtual gearbox, and a Commercial option that features a Valeo/Heinzmann hub motor. Across the board, it's expected that the Semi-Trike will feature UL-certified batteries in order to comply with regulations pertaining to battery safety in cities like New York."
The trailer gets its own technology in the form of 'auto-self-leveling air suspension, a custom axle with zero-roll trailing arms, and electric drum brakes….'
Stromer and Desiknio Partner on Lighweight Pinion E-bike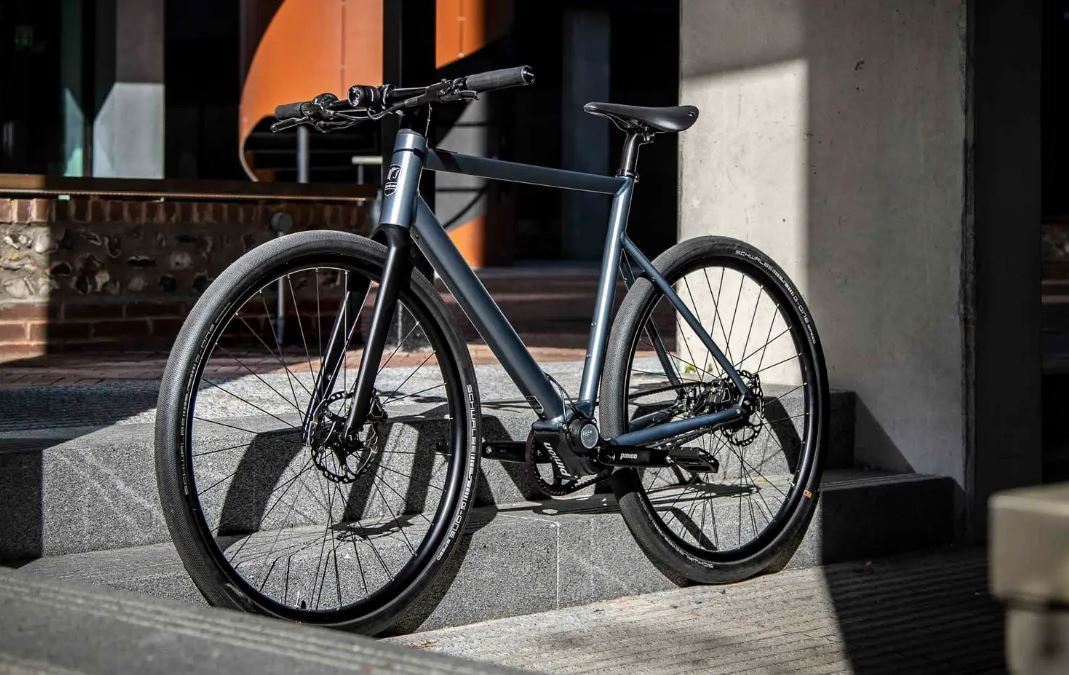 Lightweight e-bikes with low-maintenance enclosed transmissions systems are a rarity but US e-bikers will soon have a chance to get their hands on one, as News Atlas reports:
'Back in April 2022, premium Spanish bike maker Desiknio partnered with Swiss speed pedelec outfit Stromer, and is now using that alliance to bring its X20 Pinion commuter and X20 Gravel ebike to the US for the first time.'
It's called the X20 Pinion Smart.Shift with nine Pinion gears and a quoted weight of 30.1lbs with a suggested RRP of $5,995. There is also the X20 Gravel model with uses conventional derailleur gears and like the Pinion Smart.Shift also has a Mahle rear hub motor.
Veer Claims 'Innovative Next-Gen Drivetrains'
A good number of e-bike fans will no doubt have heard of Gates Carbon belt drive systems as the market leader in the world of oil-free, long lasting transmission linkage. Veer, although lower profile, have been in the same business for a while now and are looking to take belt drive technology to the next stage as they say 'Veer is in the process of developing its patented Shift system, a 2-speed shifting mechanism set to redefine LEV efficiency.' That's right, they are developing a two speed, not-quite-but-nearly derailleur style belt drive which would certainly be a first.' You can check out their fundraising page here.
Reader Interactions