E-bike News: Ribble Lightweights, Mokumono Innovation, Igogomi Shaft Drive, Colorado Solar Charging and Much More
Ribble hit the headlines a few months ago after producing an ultralight e-bike with a claimed weight of 10.5kg / 23lbs. Their two new e-bikes, at 17.5 / 38.5lbs and 19.5kg / 42.9lbs are much heavier but for fully-equipped e-bikes for more utilitarian use they are pretty light. Mokumono are a Dutch firm who also look like they enjoy doing things their own way and this week we detail the unique design behind their latest e-bike. And talking of unusual designs you can also learn about a funky looking shaft drive e-bike from California in the shape of the Igogomi range.
In this week's news:
Ribble launches two new lightweight, fully-equipped e-bikes

Mokumono's unique new e-bike

Igogomi shaft design

Colorado's new solar-powered e-bikes

Manchester's large new bike and e-bike share scheme

Bikmo lowers insurance costs

Lyft's new share e-bike unveiled

E-scooter share from Unagi and Lift in Europe (Superpedestrian)
RIBBLE'S TWO NEW LIGHTWEIGHT, FULLY-EQUIPPED E-BIKES
Ribble Cycles from the UK have just added to what they describe as their 'lightest in
class' e bike range with the Ribble Urban e and the Ribble Hybrid AL e Trail. Like the rest of Ribble's e-bike range, both use the lightweight rear hub system from Mahle along with totally frame-integrated batteries.
The Ribble Urban e is a city e-bike is described as having 'a comfortable upright riding position, reassuringly stable handling and easy step on/off design make for a comfortable, controlled and confident ride.
It packs a 250Wh in frame battery, hydraulic disk brakes plus powerful LED lights, mudguards and front and rear racks.
Stated weight is 17.50kg / 38.5lbs and prices start at £2499.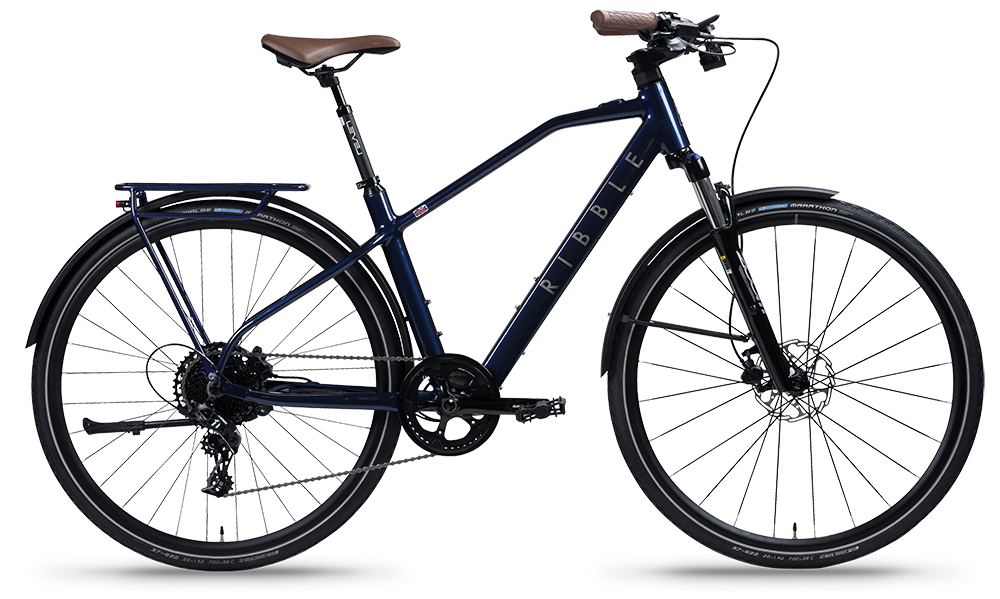 The Ribble Hybrid Trail AL e features the same battery and motor as all the other e-bikes in the range and is made trail capable with features like Zoom 60mm travel air forks and Schwalbe Marathon tires with puncture protection.
Stated weight is 19.50kg / 42.9lbs and prices start at £2599.
Back in April we reported on how Ribble had launched what they claimed to be the lightest production e-bike in the world at under 10.5kg.
DUTCH MOKUMONO REVEALS ANOTHER UNIQUE E-BIKE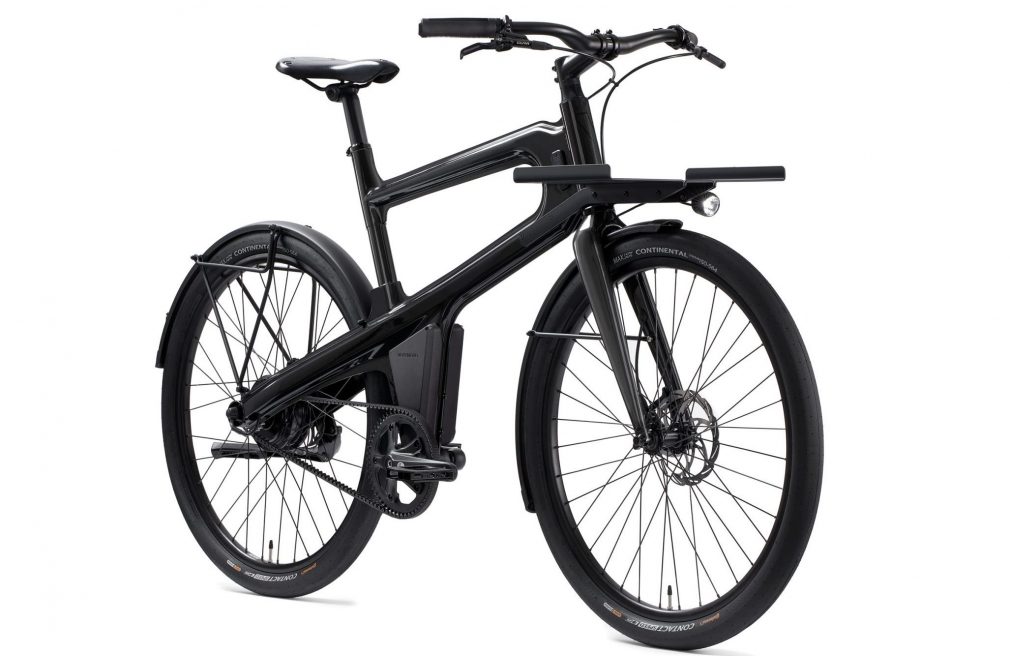 Like it's predecessor, the Delta S, the latest model from Dutch firm Mokumono, the Delta C, uses a very unusual two part aluminium frame that is welded together by robots. It also bucks the trend for manufacture in the Far East or Eastern Europe as construction of the bike takes place largely in the Netherlands with as many parts as possible sourced locally; according to Mokumono the distance travelled for the entire sourcing of all parts is around half as high as usual in e-bike construction.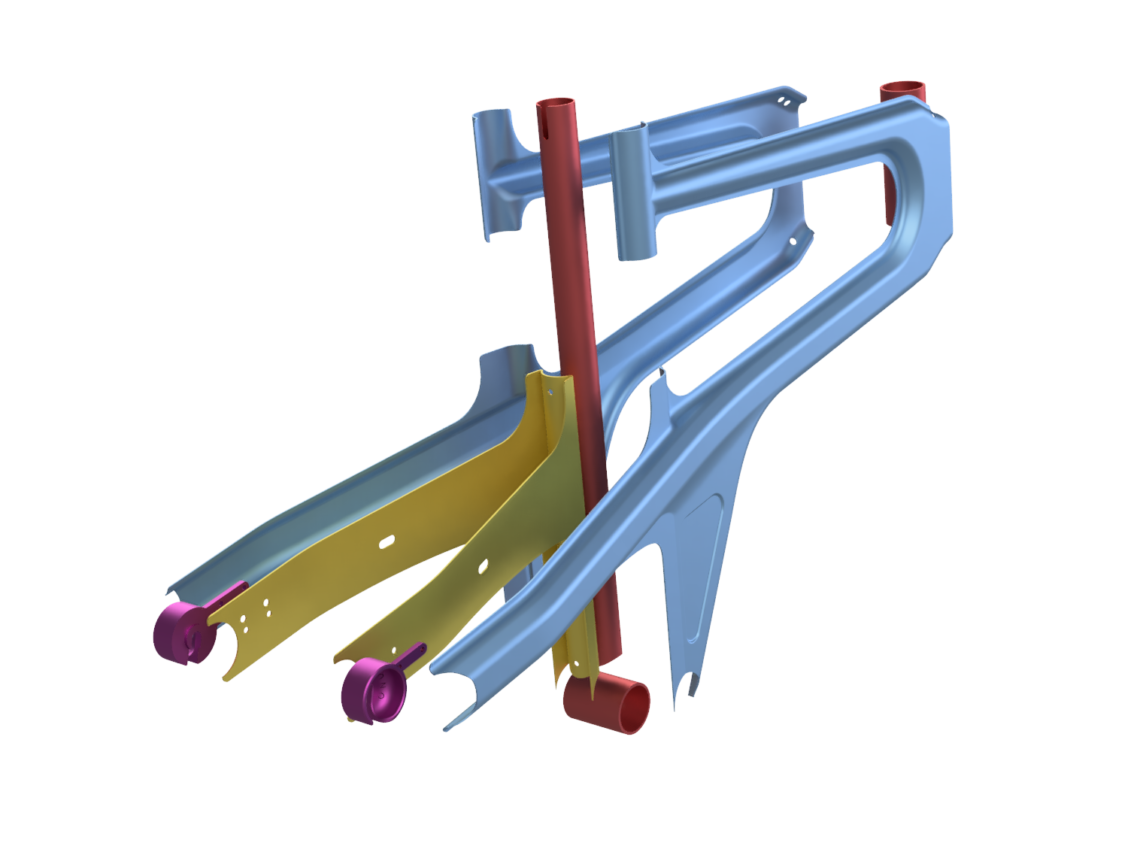 There is a small rear hub motor with automatic control of the power levels that Mokumono says makes gears unnecessary, meaning you get a single speed with a Gates Carbon belt drive. The bike is lightweight but fully equipped with high quality LED lights, front and rear carrying racks, fenders and the option of an integrated GPS tracker.
Other vital stats are a claimed weight of around 40lbs / 18kg with prices starting from €3090.
IGOGOMI'S UNIQUE DESIGN STANDS OUT
The Igogomi e-bike range has been around a little while, with awards on its CV dating back to at least 2020. However the company has only just come to EBR's attention and some of its unique design features are certainly worth pointing out.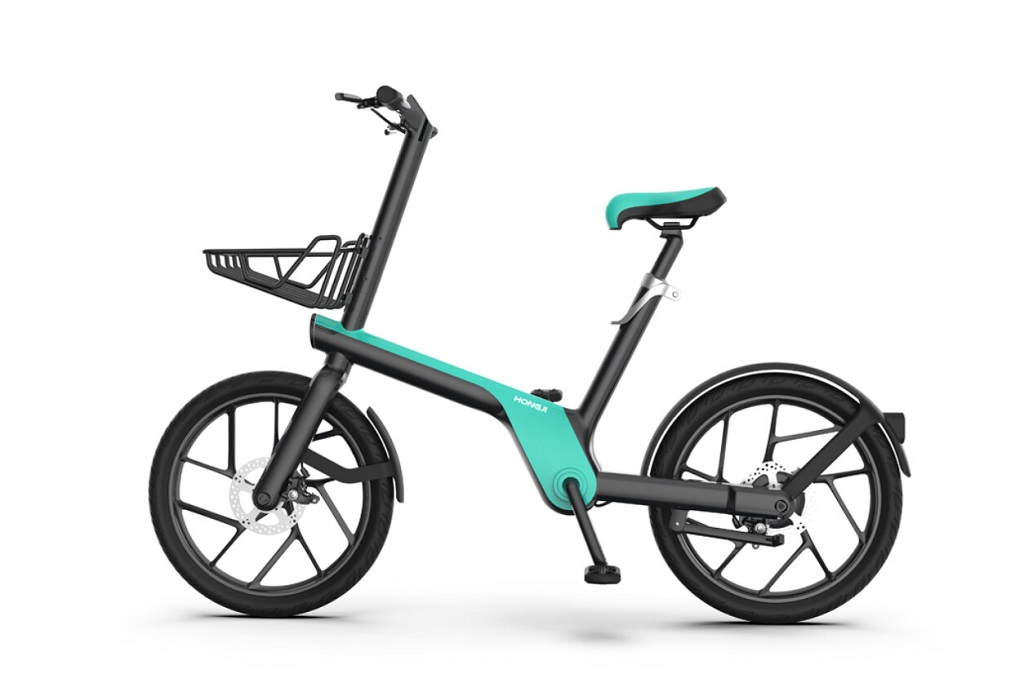 Why's it so unusual? Mainly because it is a shaft drive (as opposed to belt or chain) but there's a host of other features that you won't find on other e-bikes such as single sided forks and a handlebar integrated display.
At around 44lbs / 20kg the bike does look a fair bit heavier than other innovative designs like the Gocycle and FLIT16 from the UK, but that is rather in the nature of shaft drives. However, it's also significantly less pricey. Igonomi sell direct from their website but also have their own stores in several Californian locations and in New York.
COLORADO'S FIRST 100% SOLAR-CHARGED BIKESHARE PROGRAM LAUNCHES
Off-grid solar recharging of e-bikes is still pretty rare but Skyhook Solar have been in touch to let us know about just such a scheme they have co-launched in Colorado. They say:
'WE-cycle and Skyhook Solar, in collaboration with PBSC Urban Solutions, launched a pilot program to beta test off-grid, solar-powered e-charging stations for e-bikes, a first in the state of Colorado and the only such model operational in the U.S. in 2021. From June through October of this year, 25 electric E-FIT bikes will recharge at two PBSC Smart Stations which are each powered by an integration with a Skyhook Solar Station. The e-bikes will be publicly available for use in WE-cycle bikeshare systems in Aspen and Basalt.
MANCHESTER SHARE BIKES & E-BIKES ANNOUNCED
Cyclist has detailed how Manchester in the UK will launch Bee Bikes from this November with the first phase consisting of 1,500 bikes and e-bikes and over 200 docking stations. It will be one of the largest docked bike share systems in the UK outside of London.
E-BIKE INSURANCE FIRM BIKMO LOWERS COSTS
The bicycle insurance specialist Bikmo says it now offers improved and cheaper insurance cover for two-wheelers including e-bikes.
Bikmo give an example of an e-bike with a value of €2,500 that can be insured in Munich for about €6 a month. This includes not only the usual protection against theft, but also accidental and 'fall' damage on a comprehensive, no fault basis and includes race situations too.
Also insurable are parts and accessories such as lighting, saddlebags, helmets, projectors and even triathlon wetsuits. In addition, two-wheelers from friends and family from the same household can be insured even cheaper via the multi-bike discount.
Check out EBR's article on the basics of insuring your e-bike here.
TAKE A LOOK AT LYFT'S NEW SHARE E-BIKE
Rideshare giant Lyft recently announced a new e-bike for their bikeshare fleets which are currently available for rent by the minute in nine U.S. cities.
Launched in San Francisco on June 6, this updated model claims a number of improvements over previous models and on paper looks one of the most advanced share e-bikes out there. Rollouts of the new high-tech machine will continue in other cities as the year progresses.
Touted improvements include a huge new battery for more range, a lower center of gravity, and a saddle that can better accommodate smaller riders. There's no gear shifter: the electric motor mounted on the rear wheel has sensors that automatically adjust to the rider's torque, cadence and speed. A digital console mounted on the handlebars alerts riders to things like local speed limits and out-of-bounds parking zones. Reflective white paint, like that found on traffic signs, means extra visibility.
Certainly Lyft looks to have far more confidence in the e-bike share area than major ride-share competitor Uber, who sold their Jump e-bike share business to Lime in 2020, a transaction which got into the news for all the wrong reasons. Lyft had their own problems with share e-bikes back in 2019, when some fleets were withdrawn because of braking problems, but the company relaunched more successfully and this latest development seems to show they really do mean business in an area that has had a turbulent time over the last three years.
UNAGI E-SCOOTER SUBSCRIPTION EXPANDS ACROSS THE US
Micromobility Biz details how premium e-scooter brand Unagi is expanding its e-scooter subscription service in the US for a second time this year, launching the service across Washington D.C., Northern Virginia and Chicago.
Unagi offers two All-Access plans: a pay-as-you-go monthly plan for $49 per month and a discounted annual plan that works out to $39 a month with maintenance and theft insurance.
Last summer saw the launch of the subscription service in New York and LA with Unagi adding six more major metropolitan areas this spring, including Austin, Miami, Nashville, Phoenix, the San Francisco/Bay Area and Seattle.
SUPERPEDESTRIAN E-SCOOTERS ROLLING OUT ACROSS EUROPE
You might have heard of Superpedestrian in relation to the Copenhagen Wheel – a much-hyped e-bike rear-wheel conversion kit announced in 2013 that took several years to come to market but whose sale was discontinued a few years later.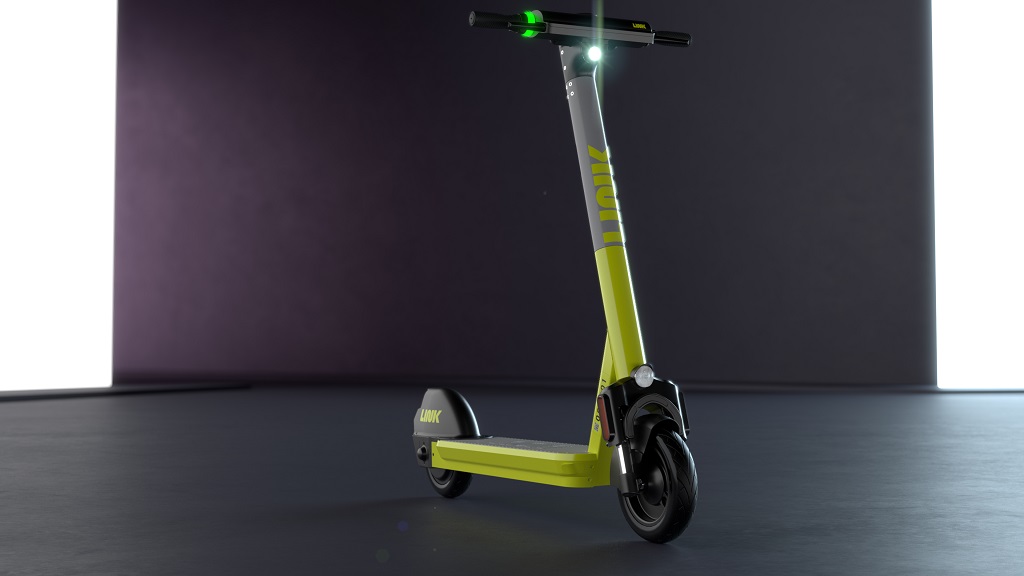 The company has since moved into the e-scooter share business and are now known as Link in Europe. After launching the service as Link in Rome last September, Superpedestrian added cities in Austria, Italy, Portugal, Spain and Sweden in quick succession with Madrid and Alcalá de Henares in Spain added in 2020.
This year, nine new cities in Austria, Italy, Portugal, Spain and Sweden signed the Link scooter-sharing within three months. Link in Europe major on what they say is the durability and sophistication of their e-scooters. They claim a range of 60 miles and say the e-scooters are built to last for over 2500 rides.
Reader Interactions