e-Bike News: New York Update, Philly Crackdown, Suspension Stem, UK eBikepacking, & More! [VIDEOS]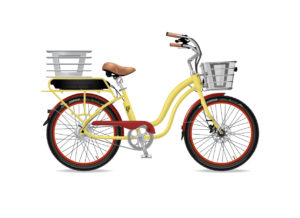 In this week's news roundup:
New York State eBike Law by Spring?
Philadelphia eBike Share Crackdown
Electric Bike Company 24″ Wheels
New Suspension Stem from Kinekt
eBikepacking to the UK's Smallest Bothy
Jump's eBike Share Success in London
Battery Recycling Update
And More on eTech & eBike Biz
Headline News
New York State E-bike Legalisation Update
EBR has recently reported on how New York State Governor Andrew Cuomo vetoed proposed legislation to legalise e-bikes and e-kickscooters and how his own proposals subsequently failed to appear.
Now they have appeared and are contained in the 2021 Executive Budget and whilst similar to previous proposals they include some extra 'operating and safety measures'. They are summarised as follows by SmartCitiesDive:
The legislation would create three classes of e-bikes: Class 1 pedal-assist with 20 mph max assisted speed, Class 2 throttle bikes with 20 mph and and Class 3 throttle bikes with 25 mph max speed.
It would prohibit scooters and e-bikes on sidewalks; require all riders to be 16 or older; require all Class 3 e-bike users to wear helmets; require scooter riders under age 18 to wear helmets; and set a speed limit of 15 mph for scooters and 20-25 mph for e-bikes, depending on their class.
Local governments would have the authority to add extra restrictions such as lower speed limits or helmet requirements for e-bike users of all classes. They also would have the option to ban the devices entirely.
As the article points out, though much of this is not controversial and highly likely to get voted through, the proposed helmet laws may see objections.
Whilst arguments about compulsory helmet use are frequent and fierce the article sums up the anti-compulsion case perfectly – 'Mandatory helmet laws are often referred to as a form of victim blaming. Cycling advocates are proponents of measures that proactively seek to improve driver behavior instead of targeting cyclists.'
Whilst some authorities insist on bike helmets and some bike share companies provide helmets with the bikes (like Wheels, picture above), the vast majority do not. There is also the issue of whether enforced wearing of helmets discourages people using bikes and kickscooters in the first place.
To what extent these issues affect the passage of the Cuomo e-bike proposals through the legislature remains to be seen but EBR will keep you posted as always.
All Indego E-bikes Declared Stolen in Bid to Recover E-bikes
Apparently a number of Indego eBikes have gone missing as some riders have decided to hang on to them!
BillyPenn has just broken the news that 'Philadelphia has declared all Indego e-bikes stolen property and is ordering police officers to stop anyone riding the city's popular motorized two-wheelers, according to an internal memo obtained by Billy Penn.'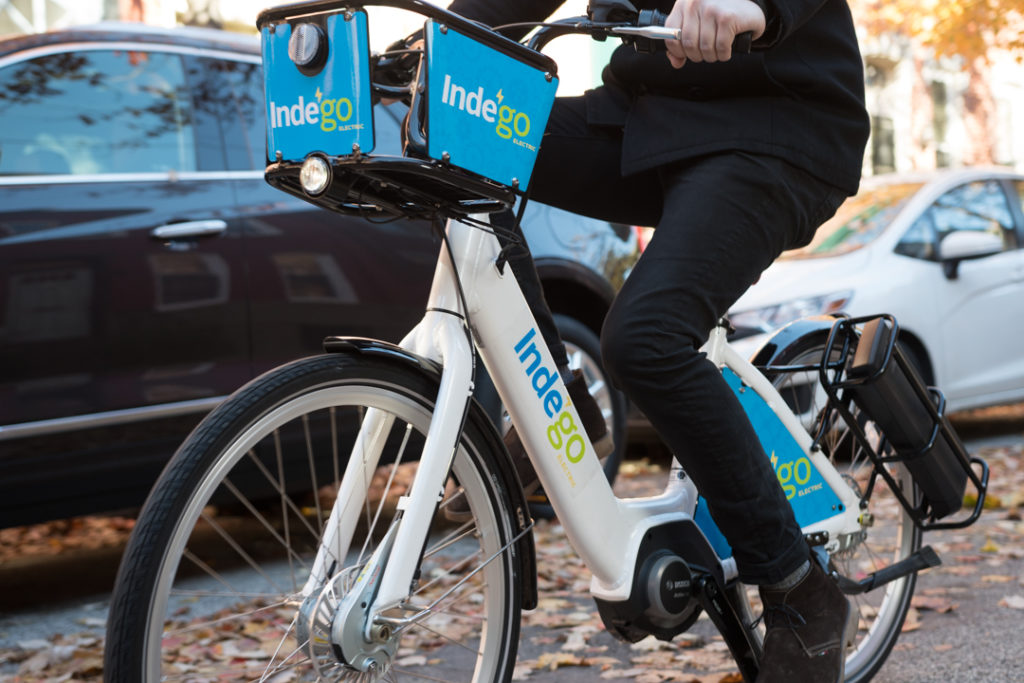 Indego is Philadelphia's public bike share program and its 120 or so e-bikes have proved a popular part of it. Apparently the city began an e-bike withdrawal program weeks ago. The official website still states 'Indego electric bikes are unavailable for check out while they undergo winter refurbishments.'
However, BillyPenn gave more details of the police operation:
'Operation Pegasus went into effect just after midnight on Thursday morning, according to the memo (issued last week) from the PPD's Major Crimes Unit, and remains in place until further notice.
"All Indego electric bikes will be considered stolen property," the memo reads. "This includes ANY electric bike in use, or not physically placed in an Indego bike share station."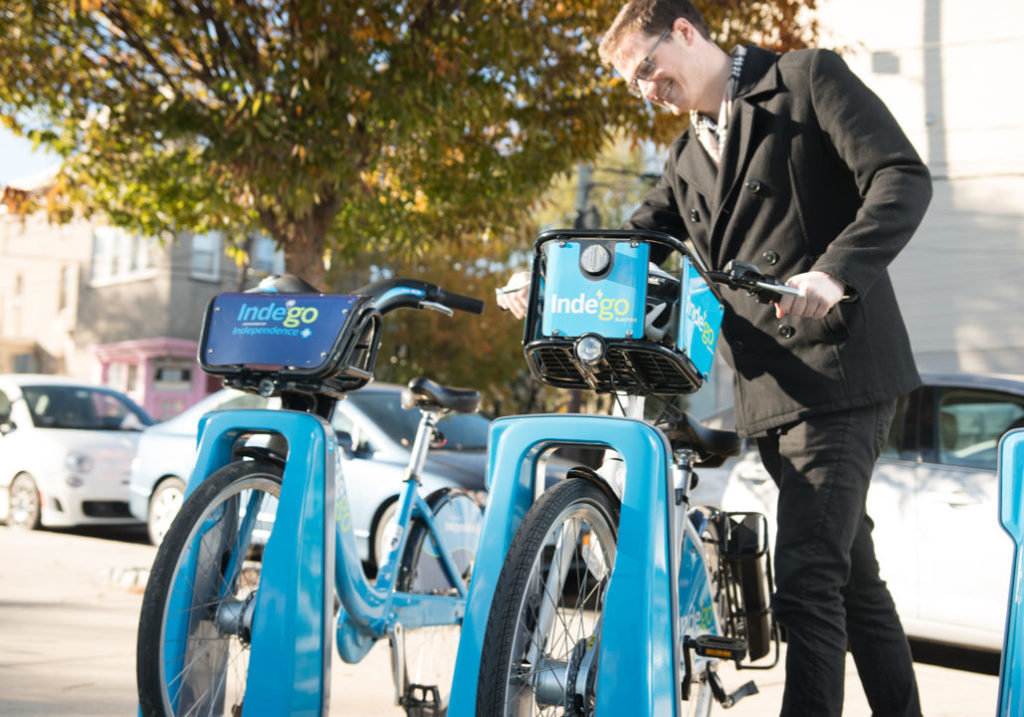 According to the document, officers stopping must fill out a 75-48A form — the kind used to document all vehicle and pedestrian stops performed by officers. Individuals stopped on e-bikes should not be arrested unless committing another crime, the memo indicates, but the bike should be confiscated and taken to a city storage facility.'
The City released a statement to BillyPenn reading 'Our goal is not to make arrests, it is to return e-bikes to the Indego fleet so that everyone can continue to enjoy them.'
It's to be hoped the dragnet succeeds in returning a good number of e-bikes to the fleet and the service can resume in short order.
New E-bikes and E-bike Systems
Calling All Smaller E-bike Riders
Electric Bike Company
now offers 26 and 24 inch tires on all their models. This now reduces the minimum height from 5 foot 2 inch down to 4 foot 8 inches on all models.

EBC are known for their 'design your own e-bike' approach with a range of gearing and colour options for example.
New Accessories
Kinekt Suspension Stem
Cirrus Cycles have announced the launch of the Kinekt suspension stem designed to reduce arm, wrist, and shoulder discomfort. They describe the new stem as adjustable, compact, and built to last. You can check out more buying details on their Kickstarter page where they are available from US$119.
The Kinekt Stem comes with three spring options (soft, medium, and firm) to suit different bikes, riders and terrain and the stem itself has 20mm of travel for comfort and control.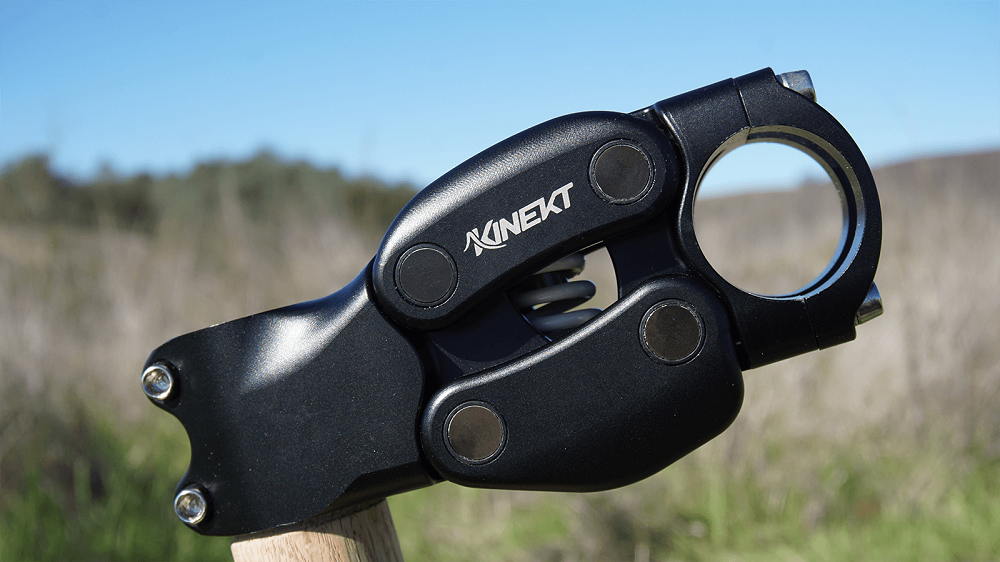 Kinetik say the stem is compatible with most handlebars (shims may be required for some bars), one of its main advantages being that it is much lighter than a suspension fork solution.
Cirrus Cycles also has a range of Kinekt suspension seatposts.
Get Inspired
Fully Charged Live North America
Fully Charged Live is a UK-based electric vehicle podcast and media outlet but on Feb 1st-2nd it will be hosting its own roadshow in Austin, Texas.
As well as plenty of electric four wheeler GoCycle have been in touch to let us know they will be there along with their latest fast folding e-bike the GXi.
Bikepacking in a Bothy E-bike Style
Bikepacking, roughly translated, means cycle camping but doing it as lightly as possible.
In the case of the two e-bike riders featured in this video it means 'camping' but without a tent (but with a hot water bottle).
Bothy, roughly translated, comes from a Scottish word for a small hut or cottage, but in the UK's outdoors world it means a basic refuge for walkers and cyclists. Here's a video of a trip to the UK's smallest bothy by e-bike…
Bike Share and Infrastructure
London 'Surprise Leader' in Use of Jump Electric Bikes
'London is a surprise leader in use of Jump Bikes in European cities' the Uber-owned bike share firm has told Cycling Industry News.
According to the article Jump's London e-bike fleet of 800 bikes has been hired more than 60,000 times from May to October 2019.
These are interesting times for transport in London as the Uber fleet of cars has lost its licence to operate in London and Uber itself has pledged to further roll out their e-bike share scheme.
There is also the factor of the further expansion of the Ultra Low Emission Zone (ULEZ) which could give a big boost to e-bike use in the capital.
Every Street in Paris Cycle Friendly by 2024?
This is Paris Mayor Anne Hidalgo's pledge should she be re-elected according to this Forbes article.
According to a 2019 study by Atelier Parisien d'Urbanisme (Apur) there are 83,500 on-street parking spaces in Paris—Hidalgo plans to remove 60,000 of them.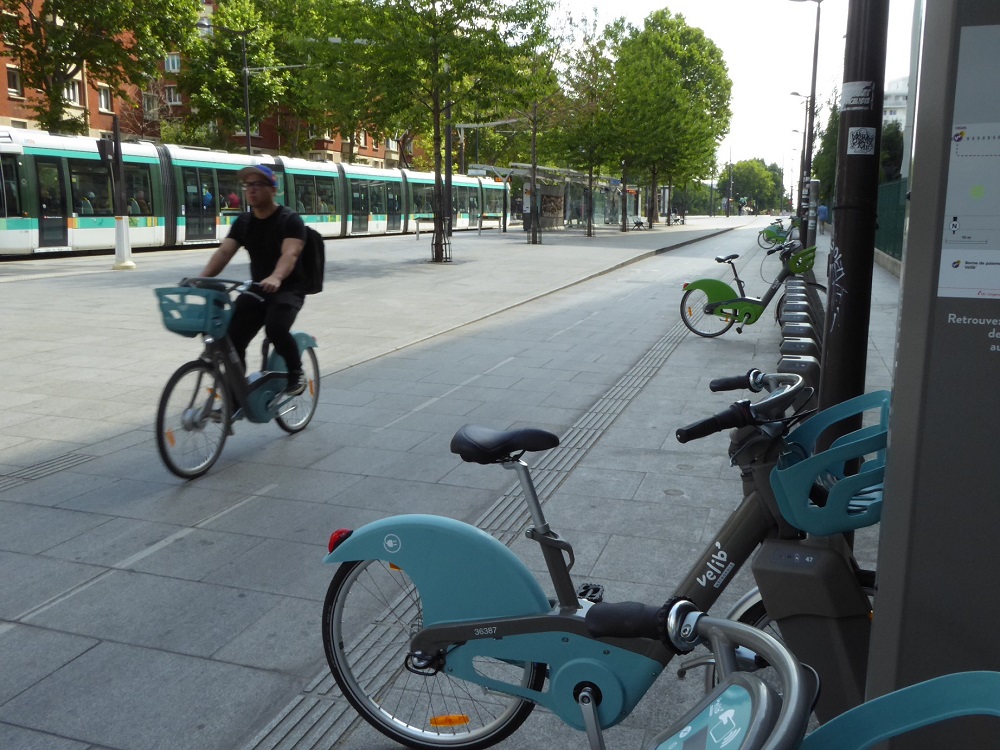 She further pledges that everything Parisians' need will be available within 15 minutes of their home – that's a 15 minute walk or cycle…
Battery Watch
Faster Battery Recycling
The Next Web reports on how the UK's Warwick University have developed a new method of testing electric car batteries in order to see if they can be reused after they are no longer suitable for the vehicle.
It tells us 'Importantly, the new process is far faster than current methods. Grading a batch of battery modules can take just three minutes, compared to the three hours of previous methods. Researchers say the new grading process is far cheaper than conventional methods too.'
If fit for recycling, the batteries can be used to capture energy from solar panels and wind farms.
Like e-bikes, electric cars use similar lithium-based technologies, so anything that advances recycling technology of these batteries has to be good news.
Indeed some e-bike system manufacturers have told us they are looking into this route for recycling e-bike batteries.
E-bike Biz
Report Highlights High-Tech Potential of E-bikes
A recent report from Deloitte entitled Technology, Media and Telecommunications Predictions 2020 contains a chapter called Cycling's technological transformation: Making bicycling faster, easier, and safer, in which the firm sets out its view of how cycling in cities will develop.
High tech is forecast to make inroads in areas such as predictive analytics, wireless connectivity, 3D-printed parts, and electrification.
E-bikes in particular are singled out for their huge potential with the report stating that in 2034 some 40 million are expected to be sold worldwide, compared to 12 million electric cars and trucks.
"These innovations—which, for the most part, are being developed separately by a disparate range of companies—are making cycling safer, faster, more convenient, and easier to track and measure.
New E-Tech
Are Siticars About to Boom?
London-based Siticars (the vehicles are actually from China) have come to our attention thanks to an in depth article on them in the excellent A to B magazine.
What's an electric car doing on an e-bike bike website? Well these aren't exactly electric cars or e-bikes, but legally, and in terms of the amount of space they occupy, something inbetween.
In the European Union (and the UK will comply with EU standards until 2021 at least, despite being set to leave the EU) the Siticar is classed as a heavy quadricyle or L7e light electric vehicle – confusing nomenclature as they are best thought of as a electric microcars, as you get in and drive (there are no pedals).
They can carry 200kg of passengers and luggage or a tonne of goods legally speaking and the Siticar has a claimed top speed of 50mph.
There is also a small van version.
As you can hear in the following video, with space being at a premium in London and the London ULEZ low emission zone about to expand they could just take off.
My Week on E-bikes
The latest test model to come EBR's way is the high tech ARCC e²-pod Brompton. This retrofit e-bike system features interesting Bluetooth, torque sensing and accelerometer tech and a full test report will be coming your way soon.
Stay tuned for more e-bike news and reviews and thanks for reading!
-Rich
P.S. Don't forget to join the Electric Bike Report communityfor updates from the electric bike world, plus ebike riding and maintenance tips!
Reader Interactions