E-bike News: New Mercedes N+ E-bikes, West Coast Highway Charging and Much More!
Mercedes are serious about e-bikes…..It was only December of last year that EBR reported on their launch models. Now comes the news of a renaming of the models but with extra, higher spec tech included and a new dual motor model. This is clearly not the common car industry marketing ploy of putting a manufacturer's name on an existing e-bike and having little else to do with it; Mercedes are clearly looking to carve out their own distinctive space in the e-bike world.
Will others follow suit? German language reports suggest that Citroën Electric Bikes may be about to launch their first e-bikes in Germany, Austria and Switzerland in the coming months. Initial images are rather disappointing, suggesting a less than powerful rear hub motor and rim brakes rather than disks. EBR will keep you posted on developments.
In this week's e-bike news:
Mercedes expands its N+ e-bike offering

E-bike charging stations on the West Coast Electric Highway

Giant's Lifestyle Momentum e-bikes arrive in the UK

France's Upway get serious about the used e-bike market

EMTB grand test results reveal trends

Shimano now handing third party batteries on STEPS in North America

Gocycle drop prices on G4 e-folders
New E-bikes from Mercedes' N+
Mercedes N+ e-bikes has announced updates to its existing line of e-bikes for 2022 plus a new dual-motored model.
The Formula E gets a slightly more powerful mid-motor rated at 80Nm torque, 25% more than before, whilst the Silver Arrows gets dual batteries meaning 612Wh total capacity.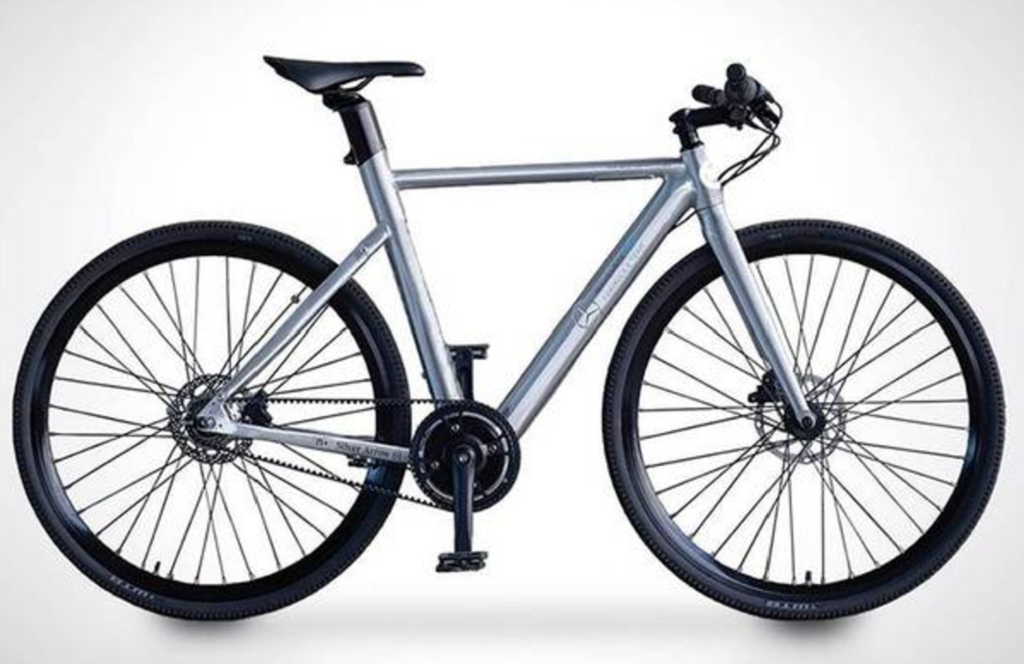 Both bikes get a new LCD display integrated into the handlebar stem with inbuilt security system and Enviolo continuously variable hub gears.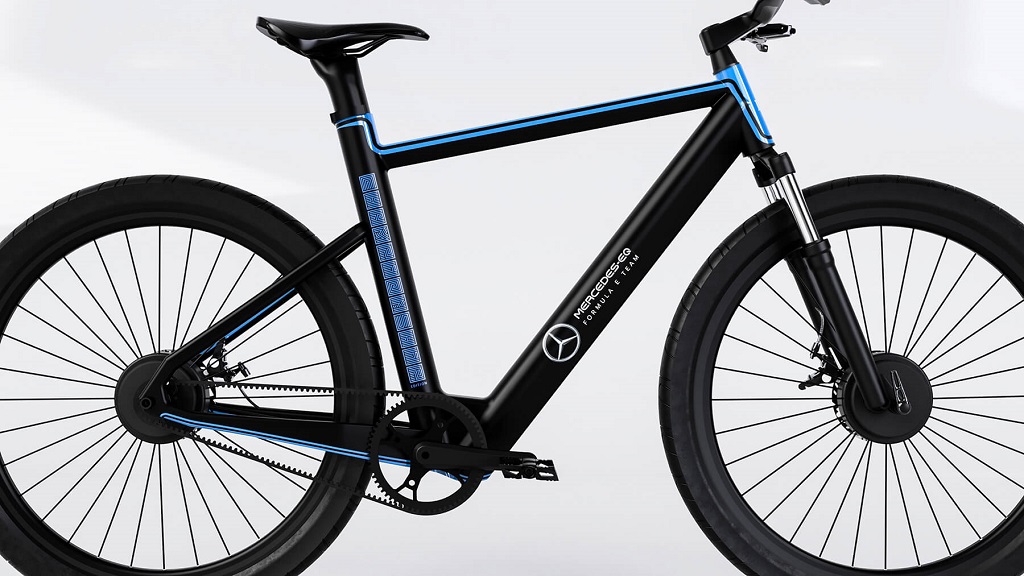 There are also higher speed options, the 25mph Silver Arrows Sport and the all new 28mph Championship Edition.
Prices start at $3450 / £3190 for the Formula E which is the cheapest model.
Top of the range though is the entirely new $5800 / £5,360 Championship Edition, a single-speed with dual motors delivering 750W of power and 130Nm of torque.
E-bike Charging Stations for Oregon Section of West Coast Electric Highway
Elektrek informs us that:
'The West Coast Electric Highway in the US, which sees electric car charging stations dotting the route from the Canadian border in the north to the Mexican border in the south, is getting a new type of EV charging station as well. Now you'll be able to charge up your electric bike along the way too, at least in the Oregon section.'
The Oregon Department of Transportation (ODOT) recently announced it will be fitting all 44 of the electric car charging stations along the Electric Highway in its states with extra 110V plugs. So, if you are carrying your charger, electric bikes, electric scooters and similar small electric vehicles will be able to top up too.
Giant's Lifestyle E-bike Brand Momentum Comes to UK
Giant have been in touch to tell us about how their lifestyle brand Momentum is coming to the UK .
Currently there are two e-bikes listed on the website, the sporty commuter the Transend+ and the more laid back leisure-orientated Vida +.
The bikes are priced at £2899 and both feature SyncDrive mid-drives based on Yamaha hardware and 500Wh frame-integrated batteries.
Giant actually launched the Momentum brand in the US back in 2015 and the US Momentum website features Transend and Voya e-bikes.
French Second-hand E-bike Firm Upway Land $25 Million
TechCrunch reports that 'French startup Upway has raised a $25 million Series A round led by Exor Seeds and Sequoia Capital. The company sells secondhand electric bikes that have been refurbished and are ready to roll.'
As the article points out Upways has taken the second hand car dealer model and applied it to e-bikes: 'Upway buys electric bikes from both consumers and companies. The team brings those bikes to its warehouse, checks them, repairs them in some cases and lists them on their website. Of course, Upway tries to generate a small margin on every sale.'
Currently Upway operates only in France and Belgium with e-bikes shipped directly to customers from the same warehouse in Gennevilliers near Paris. However, apparently the firm has Germany, the Netherlands and the U.S in its sights as its next markets.
Upway say they stock over 400 e-bikes and that all models on their website are in stock and come with a one year guarantee.
Emountainbike Mag Test Reveals EMTB Trends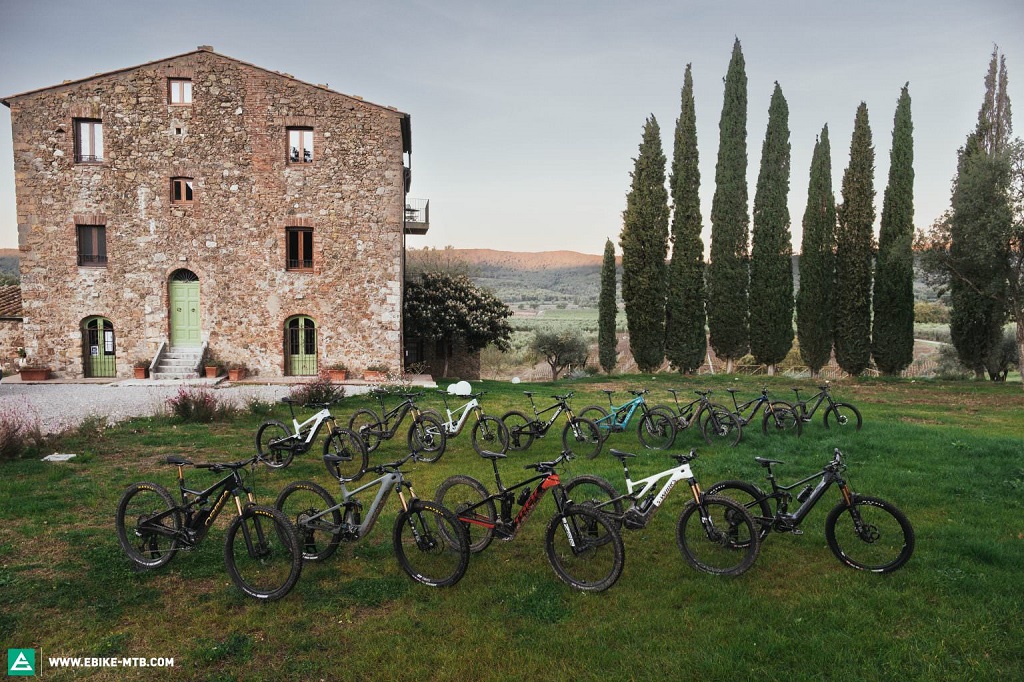 It would be fair to say German-based E Mountainbike Magazine is obsessed with e-mtbs. Their grand test of what they describe as '13 of the hottest' 2022 models turned up some interesting results. We missed the publication of this article a couple of months back but figured it's too interesting to miss out on….
Shimano EP8 mid-drives dominated the choice of test bike, being featured on eight of the models whilst (though as the article mentioned supply chain shortages will have influenced what test bikes were available, with notable absentees being Cube, Haibike and BULLS.
The bikes had an average 668 Wh battery capacity, 60 Wh more than last year. The lightest bike weighs 18.7 kg (41.2lbs) and the heaviest 25.7 kg (55.6lbs). On average, the bikes weigh 22.9 kg (50.5lbs). Last year it was 23.2 kg (51.4lbs)
Shimano Servicing Third Party Battery Batteries on STEPs systems for North American Retailers
Bicycle Retailer and Industry News reports:
'Shimano now services third-party e-bike batteries used in its STEPS drive units for North American retailers, unifying the service contact and providing a faster turnaround, the company said. Before the change, retailers had to work with the bike or battery manufacturer.
The change began last month with batteries from Shimano Connected Partners Darfon, SMP, and BMZ being serviced by Shimano. Most batteries used in the STEPS drive units are from Shimano. STEPS system and battery claims no longer have to be handled separately.'
Gocycle Drop Prices on G4 Line
Gocycle, who produce some of the sleekest and most technologically advanced e-bikes out there, have launched their Showroom Partner (GSP) programme which effectively lowers the price of the latest iteration, the G4 so it starts at $3,999 / £3,299 / €3,799,
The G4 launched in April 2021 as part of Gocycle's pioneering Generation Four line-up which also features the halo G4i and G4i+ models.
Gocycle say they can afford to lower costs as 'Participating showroom partners hold less stock and lower admin costs whilst earning comparable margins through pre/post-sales support, test rides, and service.'
Retailers interested in joining the GSP programme can get in touch here.