E-Bike News: Mavic Ultralight Motor, Dost, Watt Wagons and Fiido New Models and More!
It's that time of year when e-bike announcements of new products come thick and fast as e-bike companies vie for the attention of a riding public who are (in the northern hemisphere at least) eager to get out and about riding as the weather improves.
There's a good mix of e-bike prospects here both long and short term, from exciting sounding systems from Mavic and Porsche still clearly very much in the development pipeline rather than nearing the factory floor, and imminent releases from Watt Wagons and Fiido plus a very functional sounding e-cargo model from Dost slated for sale at the end of 2023.
In this week's e-bike news:
Mavic developing ultra-light high-tech mid-drive

Distinctive and contrasting e-cargobikes from Dost an Watt Wagons

Fiido's value for money lightweight E-gravel model imminent

Bosch announce new Smart System features

Porsche reveal first real world testing of proprietary motor system
Is Mavic's New E-bike Motor a Game Changer?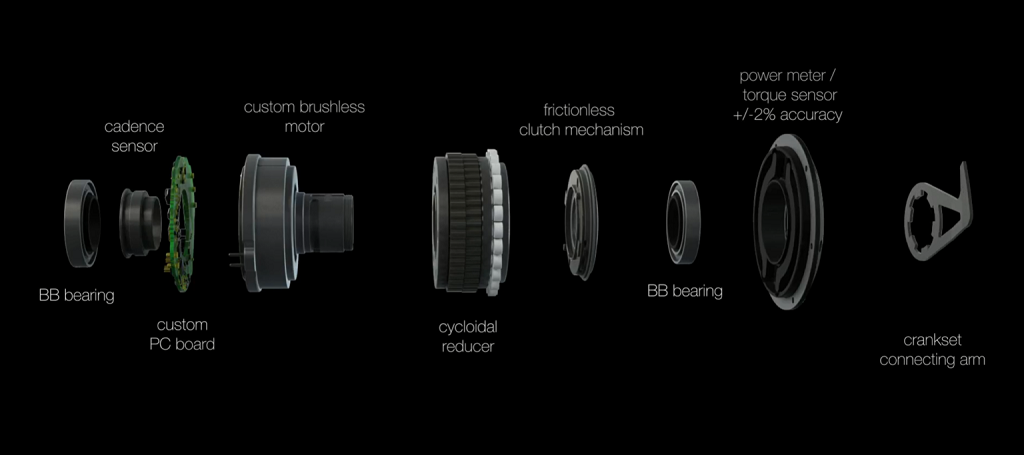 According to the UK's Cycling Industry News it well could be. Mavic are a French-based company best known for high quality bike wheels but according to CIN their new X-Tend e-bike motor 'is, unlike any other eBike motor, developed around use of a regular, 24 mm spindle diameter, Shimano Hollowtech crankset, fully compatible with a front derailleur, utilizing power meter tech, and optimized around a standard road bike frame design'.
CIN quotes the the raw stats as:
1. A sub 22lb / 10 kg bike build using Ultegra Di2 (9.6kg with Dura Ace Di2)
2. 7lb / 3.2kg system weight, including a 360Wh battery and HMI control unit
3. 250W normalized power up to 390W at peak power (37Nm with boost up to 50Nm)
It's early days yet and whilst initial 'still in development' test rides are pretty positive Mavic are still seeking a development partner before they can even think about mass production. EBR will keep you up to date….
New E-cargobikes from Dost and Watt Wagons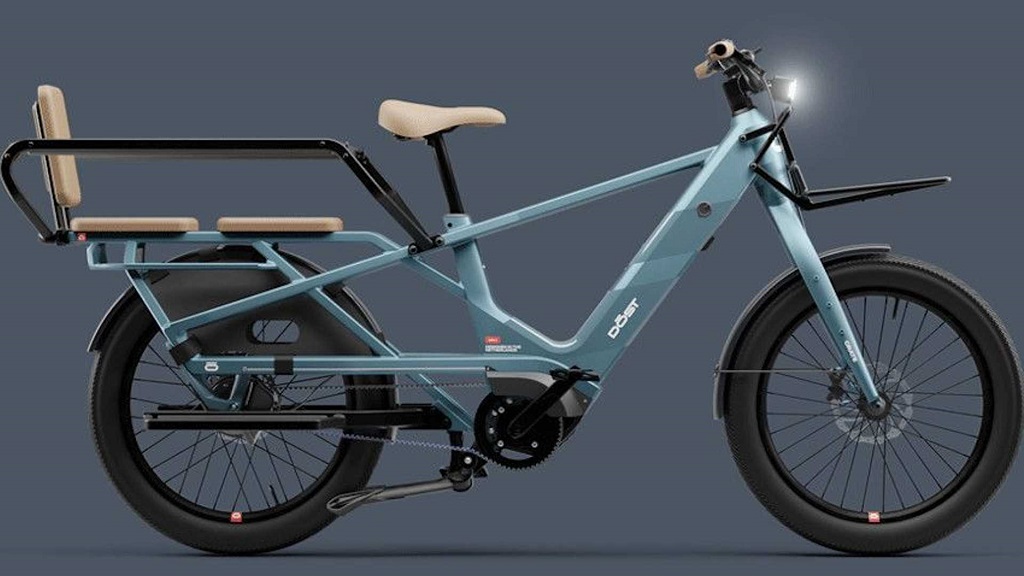 Canada's Dost says 'there has never been a bike more capable of replacing car trips', in describing their new Crate e-cargo model. It's also described as 'multi-passenger' yet 'compact and simple to ride with a host of features designed to boost confidence on city streets'. It's footprint claims to be no bigger than a standard-sized e-bike.
Apparently designed in the Netherlands, where cargo bikes are a very common sight, the Crate claims to carry seven times its own weight and Dost offer a large range of carrying accessories. There is a high torque M600 mid-drive with pedal assist and throttle combined with an Enviolo 'stepless' hub gear that automatically adjusts itself to your preferred cadence and uses a Gates Carbon belt drive. There is also dual battery capacity.
The Crate will retail at US $4,999 and is now available for pre-order. Shipping is free in the US and Canada. Deliveries are expected to commence by the end of this year.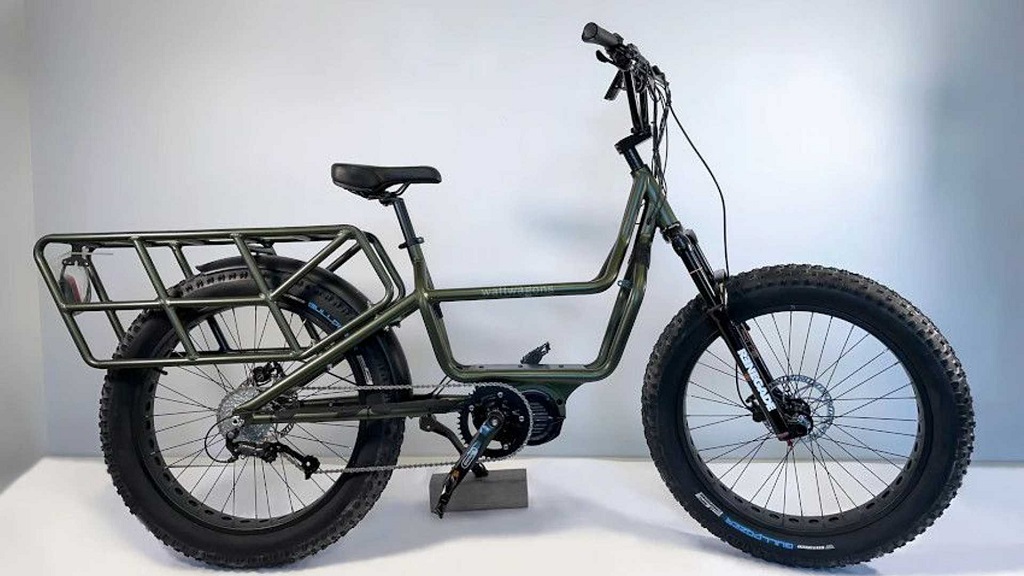 In contrast the newly announced Watt Wagons Hound is very much not urban-focused and is described as the ' ultimate wilderness companion…. Built after extensive consultation with serious campers and hunters, the hound is the ultimate beast in the woods.' Huge battery capacity and 4.7" wide knobbly tyres testify to its off-road, back-of-beyond credentials.
Beast seems to be the operative word if the Hound's claimed stats are to be believed. Just check out the figures on the two models:
Base Level Hound: 884 Wh of capacity with 30 miles throttle only and 80 miles pedelec range. Bafang Ultra Stock mid-drive, 750W nominal, 1000W peak.
Supercharger Hound: 3,210 Wh battery with 100 mile throttle-only riding or 200 miles as a pedelec. Bafang Ultra mid-drive with 2300W peak power. The Supercharger also has an inbuilt EV charger with a J1772 connector to be able to utilise car charging infrastructure.
Respective retail prices are US $5,499 and US $7,999 with shipping expected to begin this April.
Fiido E-gravel to be Available in May – and it Looks Great Value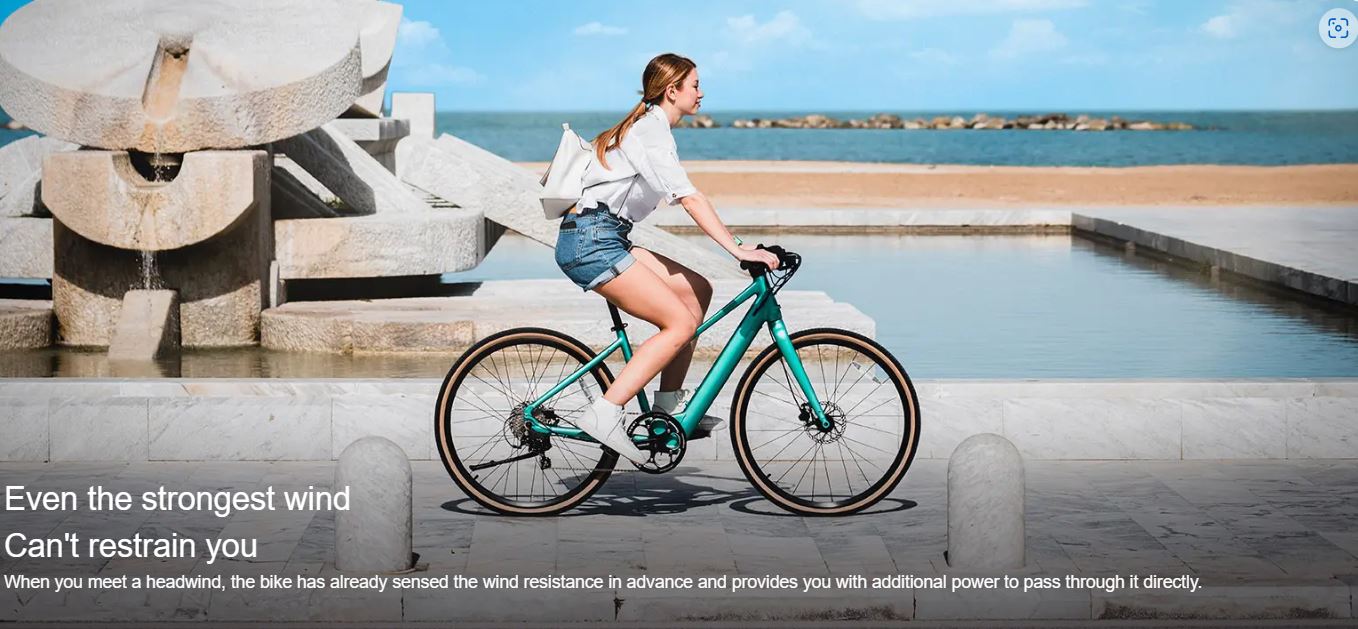 Fiido's latest e-bike is slated for a May launch and the E-Gravel looks an impressive spec at a great price. At 39.7lbs / 18kg it features a lightweight but high performance torque sensing rear hub motor and an admittedly small 209Wh in-frame, removable battery. There are two options; a more relaxed leisure style model with dropped top tube and riser bars and a sportier diamond frame model with flat bars.
Pre-orders are now available with $/£200 off the $/£ 1599 launch price. Estimated delivery is mid to late May.
Bosch Updates Smart System Features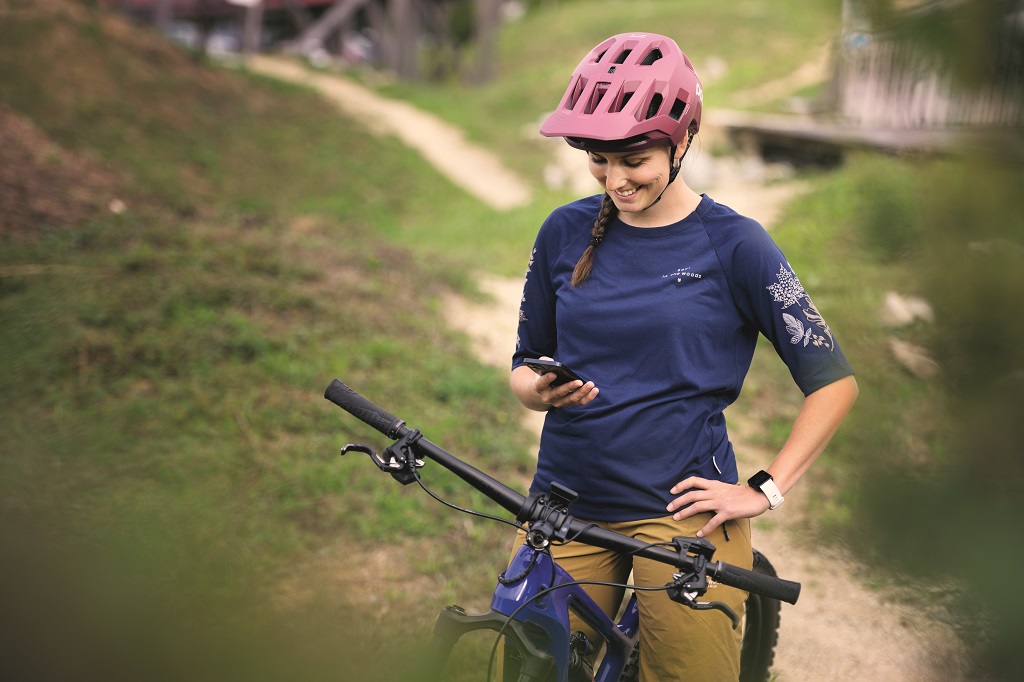 EBR looked at the launch of Bosch's then-new Smart System back in summer 2021 subsequently detailing the launch of a smartphone grip along with update screens to the eBike Flow app. At launch, the Smart System amounted to a larger battery and a new Bluetooth connectable Remote button system, but the latest developments show the system is beginning to pick up pace as more features have been added:
1. Improved navigation thanks to voice guidance and customization. Riders can receive turn instructions as acoustic signals or via voice instructions. This allows them to focus fully on the traffic while riding without having to look at the display.
2. Parking function makes it easier to locate the eBike.
3. New ride screens support performance measurement – for example sporty riders can now display their current cadence and performance as well as elevation differences on the Ride screen of the eBike Flow app.
4. The new Dark Map ensures that all map details in the navigation can be easily read even in the dark and reduces smartphone power consumption.
All the above are available free to owners of a Smart System e-bike via an over the air software update.
Porsche Test Rides its Own Motor
The UK's ebiketips reports that 'Last year we reported how Porsche was planning on developing and producing its own e-bike motors. The first Porsche eBike Performance drive unit is now being tested and CEO Dr Jan Becker recently took it out for a spin in the foothills of the Alps.'
Despite testing being described as 'very positive' the article also notes 'It sounds like a production version may still be some way off.'
Reader Interactions