E-Bike News: Bosch, Yamaha, Brose and Pinion all Release New Mid-drives and Lots More!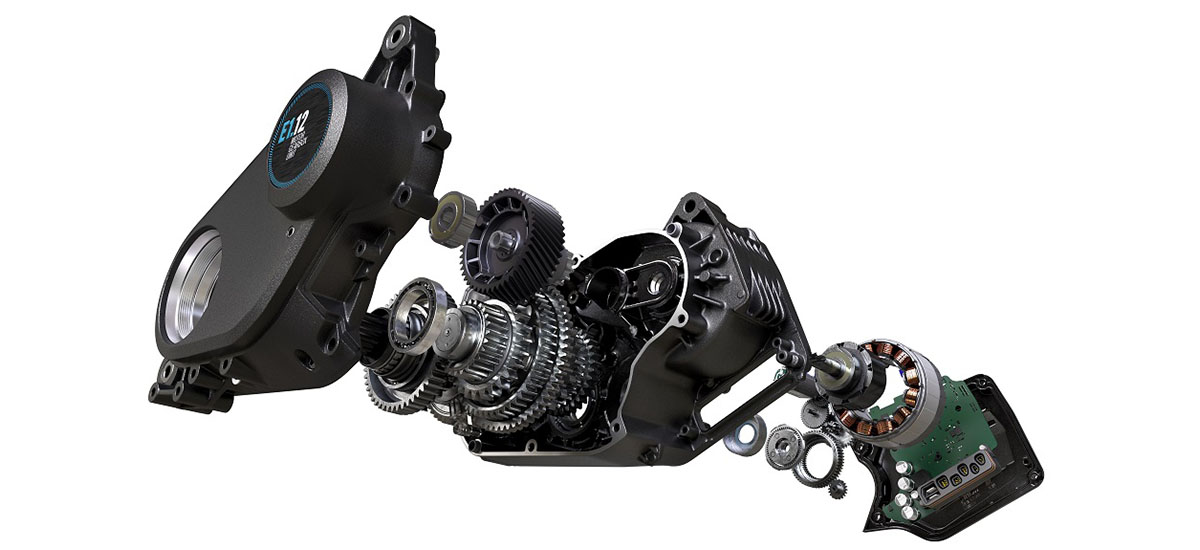 The high quality mid-drive market has been dominated by powerful and relatively heavy mid-drives from the big four of Bosch, Brose, Shimano and Yamaha for the last decade or so. But this year's Eurobike suggests there are some fundamental changes afoot in the world of mid-drive technology. Both Bosch and Yamaha announced their lightest mid-drives yet, whilst Brose announced a new super powerful 48 volt mid-drive system and Pinion moved from bottom bracket enclosed gearing systems into the complex and challenging world of combining bike gears and a mid-drive motor in one unit. Exciting times certainly lie ahead in the world of e-bikes and light electric vehicles.
In this week's e-bike news:
Mid-drive mega-launch at Eurobike as Bosch, Yamaha, Brose and Pinion stake their claims in the future world of mid-drive technology

France's Kilow combine innovation and style with their new e-bikes

Wings – the tandem microcar from India
Slew of New Mid-Drives Announced at Eurobike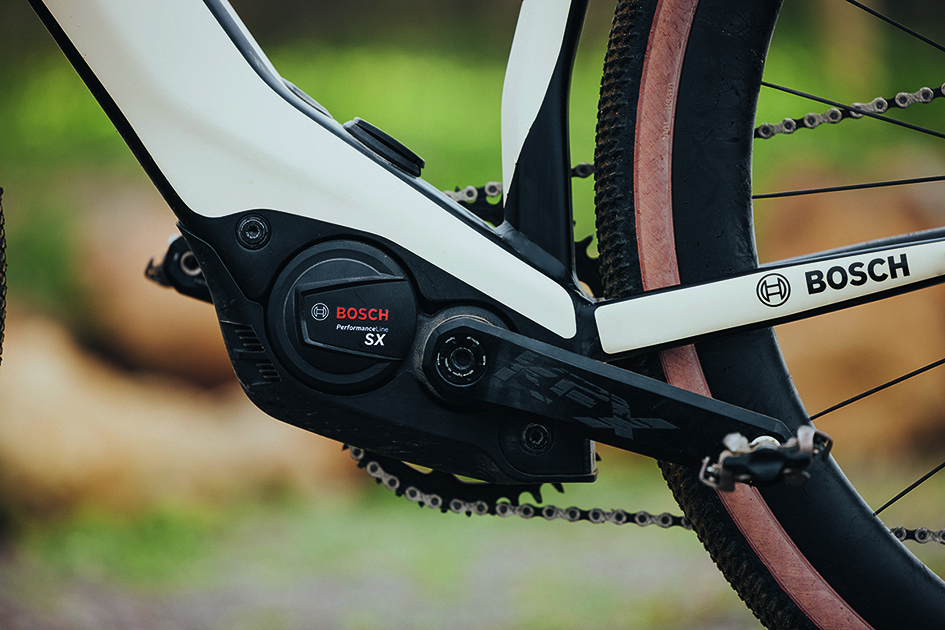 Three new mid-drives from major manufacturers were announced at the trade show Eurobike in Frankfurt, Germany, this week.
Market leader in the premium quality mid-drive market, Bosch eBike Systems announced details of the Performance Line SX drive unit which they say 'combines high performance with low weight for eMTB, eGravel and eUrban riding.'
The new Performance Line SX claims to combine high performance with low weight, 'making it the Bosch drive with the highest power density.' The stats seem to bear this out; there are 600 watts of peak power from a motor that weighs around 2kg / 4.4lbs with claimed torque of 55Nm.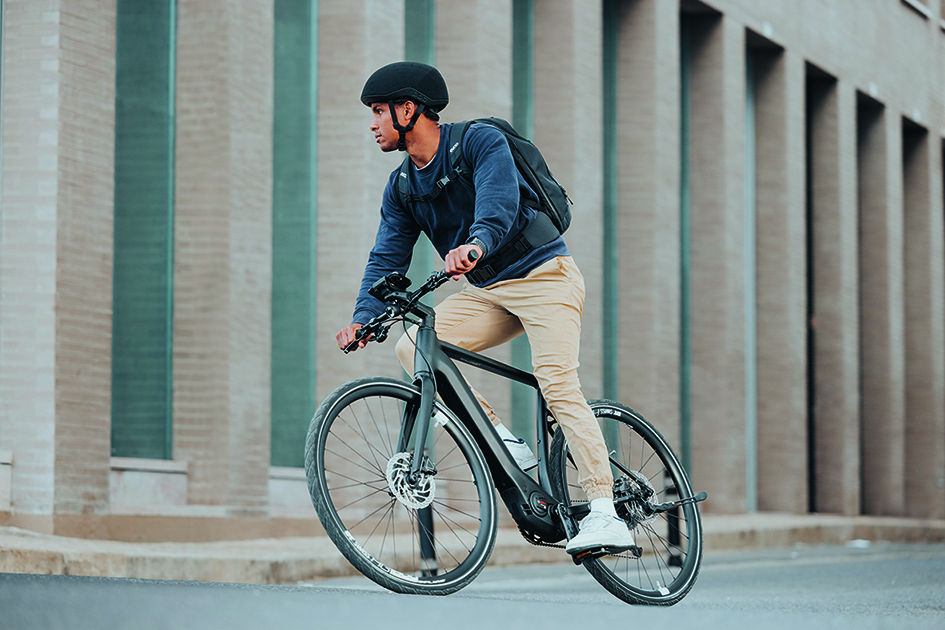 Bosch also announced two new battery products to complement the SX mid-drive; the CompactTube 400 as the name suggests has 400Wh capacity whilst the PowerMore 250 is a range extender aimed specifically at e-mtbs.
There aren't any details yet of what e-bike brands will feature the SX system but it's though models feature it will start to appear later in 2023 with the bulk of the new models to use it arriving in 2024.
The SX is part of Bosch's Smart System which looks to bring more wireless connectivity to the world of e-biking and more announcements were made on this at Eurobike too. Bosch Active Line and Active Line Plus drive units will join the smart system for eCity and eTrekking bikes from Summer 2023, eShift electronic gear shifting will be available for eBikes with the smart system and hub gear systems from autumn 2023, whilst all batteries in the smart system are set to become DualBattery capable for increased flexibility. There will also be a new Purion 200 compact control unit and a larger Kiox 500 display with acoustic cues.
Yamaha has also launched a new powerful and lightweight mid-drive. . Their PW-XM weighs 2.6 kg / 5.7lbs and claims 85 Nm torque – in fact very similar stats to Shimano's highly regarded EP8 mid-drive used on many lightweight e-mtbs. These figures give it the best power to weight ratio in Yamaha's range of mid-drives.
Not to be outdone, Brose – renowned for making very quiet mid-drives with belt drive gearing reduction – have announced the most powerful mid-drive of the lot, the Brose Drive³ Peak which is said to weigh 2.9 kg with an astounding torque rating of 250Nm and maximum pedal assistance of 410%. Brose are also said to be working on a 'Concept Drive' which will integrate stepless transmission gearing into the mid-drive motor.
Last but certainly not least, the German brand Pinion – best known for bottom bracket enclosed transmission gearing (ie good old bike gears) – have made the announcement that their Motor and gearbox combined in one unit – the MGU – will be used by nine renowned e-bike brands – Rotwild, Simplon, Bulls, Kettler, Flyer, Tout Terrain, Pegasus, Zemo and i:SY on some of their 2024 models. Other firms like Valeo and Revonte have had similar products for a while but have failed to break out from niche applications with one or two brands.
KILOW – the Name Behind Funky French Micro Mobility Brands Makes a Move in Europe
French firm Kilow specialises in lightweight electric bikes, scooters and microcars. Let's check out some of their chic-looking offerings: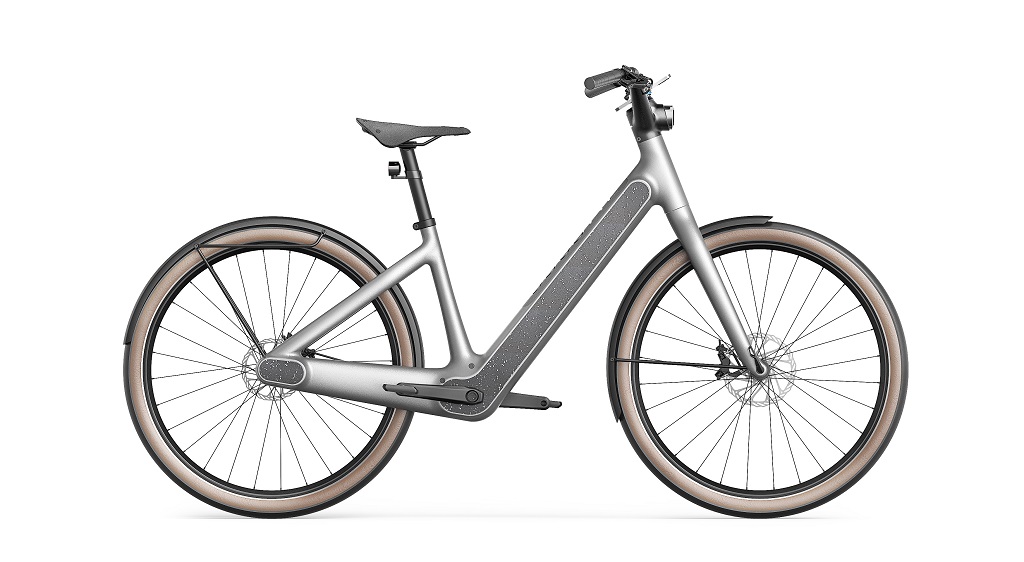 The Cocotte City Bike has a claimed weight of 20kg / 44.1 lbs which is pretty amazing when you consider it has a mid-drive with combined gearing and is fully equipped with lights, mudguards and rear pannier rack.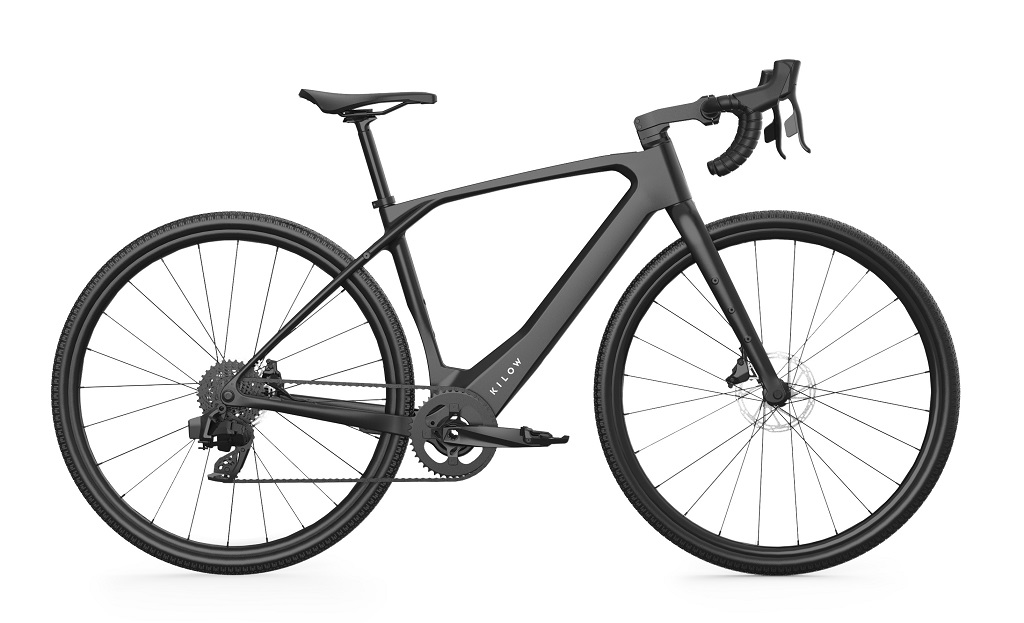 Their new Gravel e-bike is powered by a lightweight Maxon mid-drive and weighs only 12kg / 26.5lbs.
Kilow are just starting their European rollout by moving from their home market of France into the biggest e-bike market in Europe, Germany.
Wings is a Unique Tandem Microcar
Wings may not be coming to a shopfloor near you any time soon, but the design caught our eye simply because it is so different. It's an e-bike but an electric microcar designed for the super-crowded streets of Indian cities and it's a startup but that didn't stop it winning the Best in NEV Category at Micromobility Europe 2023 held in Amsterdam in early June.
It's designed to have length, width and so manoeuvrability of a motorbike but the comfort and weather proofing of a car. Claimed top speed is just under 40mph whilst claimed range is around 55 miles.
Reader Interactions