E-Bike News: Bird Revamp, Gocycle E-cargo, V2X Tech & Lots More!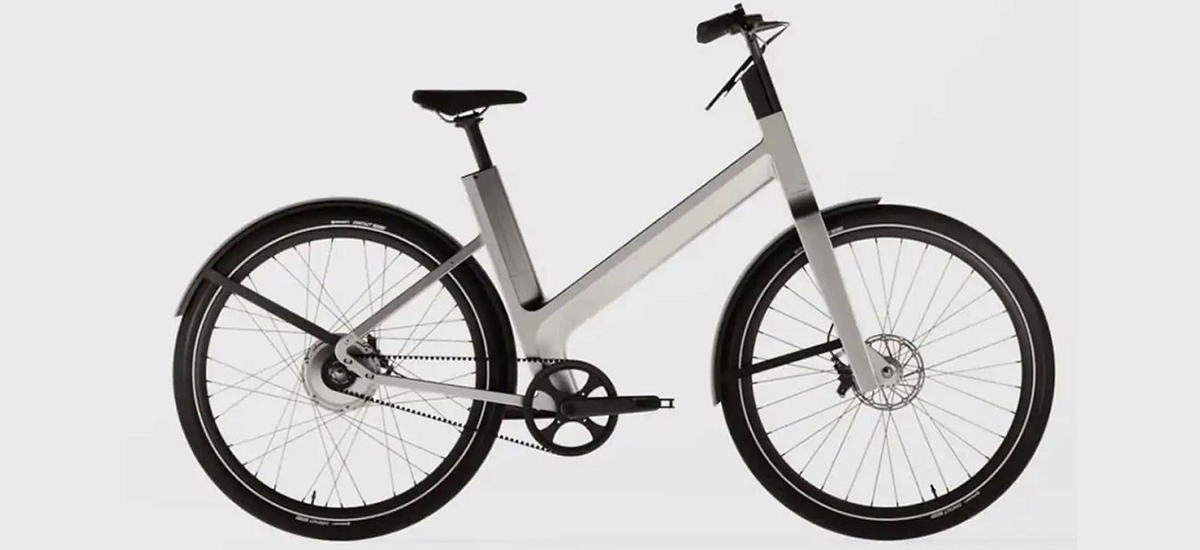 Will new technology show the e-bike industry the way forward and out of the current difficult economic climate it finds itself in? One example might be how Bird has relaunched with modest technological upgrades. Or does more exciting new tech show the way forward as promised by the new electric cargo model from Gocycle or news of two new e-bikes powered by fast charging supercapacitors, not to mention industry collaboration on vehicle to car wireless technology?
Whilst you are waiting for the new technology to arrive, you can always console yourself with some real bargains on offer (a couple of the best are highlighted in this week's news) – an upside for consumers of the current financial pressures on many e-bike firms.
In this week's e-bike news:
Bird reveals new e-bike design

Gocycle go e-cargo

Hard times for the e-bike industry – the pros and cons

New York – update news on e-bike regulations

What's V2X tech and why might it feature on future e-bikes?

Supercapacitor models from Anod and Pi-Pop
Bird's New E-bike Design Moves Away from Vanmoof Look & Gains New Features
Bird are known for shared e-scooter and e-bike schemes but have also been selling their own brand e-bikes direct to the public for some time – their original offering was widely criticised for being – visually at least – a copy of Van Moof.
As Winding Road notes, 'Bird's previous e-bike models had drawn criticism for their resemblance to those produced by the now-defunct VanMoof. The association with VanMoof's bankruptcy was something Bird was keen to distance itself from, and this recent release signifies a clean break from the past.'
The new Bird Bike will feature an updated frame that looks less like a Van Moof, 7-speed Shimano gearing and a bigger capacity battery. Full details are not yet available but there will apparently be various model options within the new range.
Some details are available though, as the article notes ' Additionally, the brand's website, in collaboration with TradeHubb, hints at the availability of a belt drive system, although the pricing and specific specifications for this version are yet to be disclosed.'
The article also mentions 500-watt rear hub motor, 504Wh battery and UL 2859 and UL 2771 certifications. There will also be an alarm location tracking and hardwired lights. The 'no more than $1,299' price tag looks almost too good to be true given what's on offer. Slated launch window is spring 2024.
Gocycle Family Cargo Model Due 2024
UK-based Gocycle, makers of the iconic folding e-bike series, have just announced:
'We are excited to share the news that we will debut a new Family Cargo Electric Bike in 2024. The Gocycle Family Cargo will complement the award-winning fast-folding G4, G4i and G4i+ models in Gocycle's 2024 product line-up.'
Gocycle's current design is unique and an icon of e-bike design, with innovative features such as single sided forks and one-piece frame elements rather than the conventional tubular design.
We've no idea what Gocycle have come up with for their cargo design and the following video gives little away. But being Gocycle it's likely to look eye catching and feature innovative design.
The press release tells us that this is just the start of a range of new models – as Richard Thorpe, Gocycle Designer and Founder, comments:
' In the years ahead, we'll be expanding the G4 Gocycle range with additional new models across diverse market segments including both non-folding and non-electric.'
Hard Times for E-bike Industry – Firms Go Bust but Others offer Bargains
In the wake of the Van Moof insolvency and sale there has been a flow of bad financial news for e-bike companies. Once hugely successful Danish firm Mate appear to be on the brink of bankruptcy whilst e-bikenews reports fahrrad.de is in trouble as is Wiggle/Chain Reaction – all of which sell e-bikes amongst a wide-ranging bike portfolio.
The flipside for consumers is that, with increasing financial pressure on e-bike (and bike) firms post the Covid sales boom, comes more discounted offers. To pick just a couple of examples, Cycling Electric reports significant price drops on several Specialized offers whilst Cleantechnica report $1000 discount if buying a pair of e-bikes.
NYC Battery Fires; Council Want Apps to Provide Access to Certified Batteries and Chargers
Bicycle & Retailer Industry News (BRAIN) reports on New York City Council's latest moves to reduce the rising trend of e-bike fires in NYC – in this case focusing on the app companies that provide work for the many food delivery workers in the city:
'The City Council met with the city's Committee on Consumer Worker Protection on Monday to discuss a bill that would require third-party delivery app companies like DoorDash to provide workers access to certified e-bikes and batteries and another that would require workers taking an e-bike safety course developed by the Department of Transportation.
A new bill also was introduced Monday aimed at curbing the rising lithium-ion fires, requiring e-bike or e-scooter businesses to obtain a license to operate in the city.'
Big E-bike Names Join Vehicle to Vehicle Comms Group
The UK's Cycling Electric reports:
'Bosch, Trek, Shimano, Gazelle and BMC are among 19 companies spanning the automotive, bicycle and technology sectors that will commit to an ecosystem of vehicle-to-vehicle (V2X) communication technology.'
What might it mean in practice? CE gives an example:
'As an example of what a bicyclist or driver might gain, a bicycle approaching a junction will become an alert to a driver also approaching but unable to physically see the rider. The bike rider will likewise be alerted, typically on the e-bike's dashboard or another device. Think Garmin Varia, but with both parties able to visualise the road positioning, trajectory and speed of others.'
Supercapacitors Appearing on E-bikes
Unlike batteries, supercapacitors have a more or less unlimited life, but are much lower capacity than e-bike batteries. They are, however, much better able to handle peak loads and can be recharged in a few seconds with the right equipment, so combining the best of both technologies in a supercapacitor/battery could be an option for e-bikes. There are hints that this technology may now be 'e-bike ready'.
Inside EVs reports that 'Anod has made use of a unique electrical system for the Hybrid, utilizing a combination of lithium-ion battery tech and supercapacitors. Interestingly the article notes a claimed range of 19 to 38 miles. Anod has already opened pre-orders for the Hybrid on its official website. The pre-order price is listed as 3,499 euros, or about $3,700, with deliveries expected to begin in spring 2024.'
Anod have, however, been trumped in terms of availability as the Pi-Pop – that also utilises supercapacitors – is now available at €2,450. Currently, however, you can only buy the bike by collecting it from the Olivet factory in France.
Reader Interactions