Can I lose weight riding an electric bike?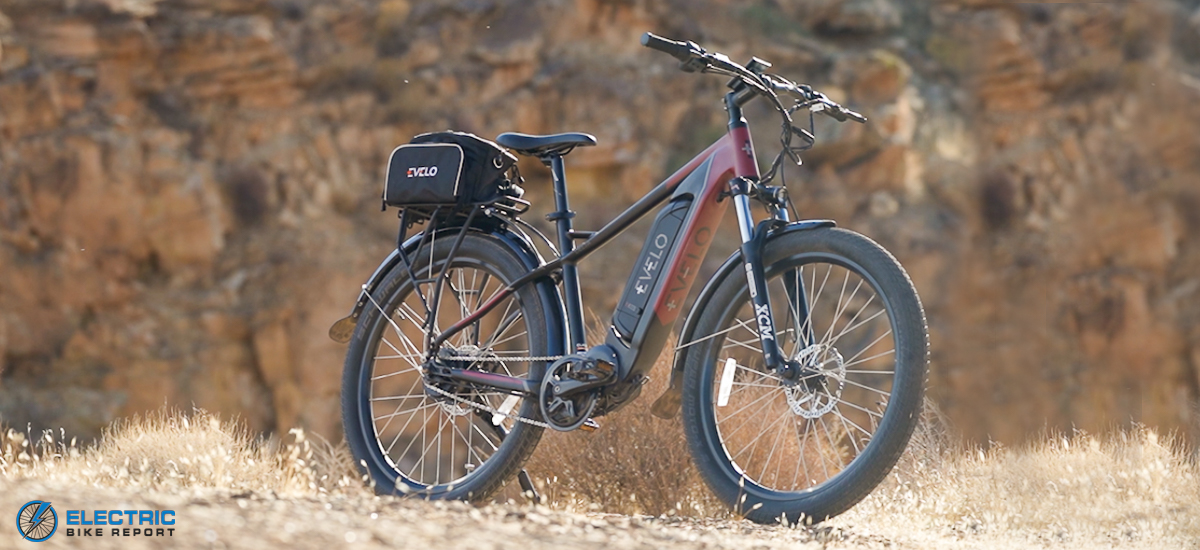 Though they're designed to make bicycling slightly easier, you definitely can lose weight riding an electric bike.
At the end of the day, an e-bike is still a bicycle. You still — for the most part, at least — have to pedal the bike to make it go. There is some nuance to the fitness element of e-bikes, of course: Throttle-powered Class 2 bikes take pedaling out of the equation and some of the more powerful e-bikes require little more than soft pedaling to reach very high speeds. But for those looking for help with weight loss from their e-bikes, there's plenty to be had if you approach your rides with a little strategy and a lot of willpower.
And though there are entire categories of e-bikes dedicated to fitness riding, any e-bike can provide you with a good enough workout to lose weight and feel healthier. In this post we're going to go over why e-bikes can help you lose weight and cover some tips from the Electric Bike Report staff on how to get the most weight loss bang-for-your-buck from your e-bike rides.
Do e-bikes help you lose weight? Absolutely
Despite an untrue stigma that e-bikes are cheating and they do all the work for you, the health and weight loss benefits of riding e-bikes are well documented.
A 2019 study at Brigham Young University comparing the exercise effect of eMTB riding versus traditional mountain biking found participants exerted themselves at nearly the same level on both types of bike. Riders on e-bikes recorded heart rates that were on average 94 percent as high as the heart rates they produced during a traditional mountain bike ride.
Another study, this one from Miami University in Ohio, found that even riding an e-bike in the highest assist setting made for modest to rigorous physical activity, enough to help with "increased caloric expenditure for weight management."
Both studies found that participants reported an overall lower perceived level of exertion on e-bikes and had a higher likelihood of riding more often. So not only is e-bike riding good for weight loss, e-bikers are more likely to ride their bikes more often and for further distances — another factor that will likely lead to more shed pounds.
Tips for losing weight on an e-bike
Just riding your e-bike is a great start to achieving a weight loss goal, but there are some simple things you can do to make the most of your riding.
Riding your bike consistently is probably the best way to start. This one may seem obvious, but it's actually much tougher than it seems. Start small and achievable: Think in the ballpark of two rides a week to start, then gradually increase from there. Make sure you plan for your rides and push yourself to get out of bed early or clear some time in the evening. Consistency is key for any fitness goal, so consider this step your foundation.
Set some mileage goals for yourself, be it a per ride goal or one ride with a lot of miles. Half of fitness cycling is a mental game, and e-bikes are a proven tool to help people ride further and longer than they otherwise would. Goals like this give you something to work for other than hitting a certain number on a scale, which I'd argue is a healthier way to approach weight loss.
Keep your goals conservative and achievable. This one's less about e-bikes and more about fitness and weight loss in general, but I've found smaller, short-term goal setting is a more manageable way to tackle a fitness journey. You're still working towards one overarching target, but small goals can keep you grounded, on track and motivated, even if your big goal still seems far away.
Use your pedal assistance smartly, staying away from the extremely low or extremely high power settings. E-bikes do make pedaling easier, but the motor's help should feel more like a gentle tailwind or an extra boost on a steep hill. You don't want the motor to overpower your legs, but you also should be weary of setting the PAS too low. Many e-bikes turn heavy and cumbersome without the help of their motors, which can make for a good workout but can also be downright demotivating and unfun. Enjoying your ride is key to staying on track for a weight loss goal.
Last but not least, if you're currently shopping for an e-bike with the specific goal of using it to lose weight, be smart about which e-bike you choose. Any e-bike will help you shed weight, but some do the job better than others. You don't necessarily have to get a performance e-bike like the BULLS Alpine Hawk EVO – those style of bikes will appeal to some, but not all. But you should choose a bike that's relatively lightweight, comfortable and designed with pedaling in mind.
Reader Interactions