Detroit Bikes Brings Electric Bike Assembly to Motor City USA [VIDEOS]
Detroit has long been associated with the auto industry and now there is a new 2 wheeled company making some waves in Motor City.
Detroit Bikes makes their own bicycles and that includes building the steel frames!
Here is a video with a closer look at their factory in Detroit:
Zak Pashak is the founder of Detroit Bikes which he started in 2011 in the depths of the financial crisis.
Mr. Pashak sees bicycles as a positive product that is part of our overall solution for urban transportation.
He also wants to bring back manufacturing jobs to Detroit which has a rich history of manufacturing from the auto industry.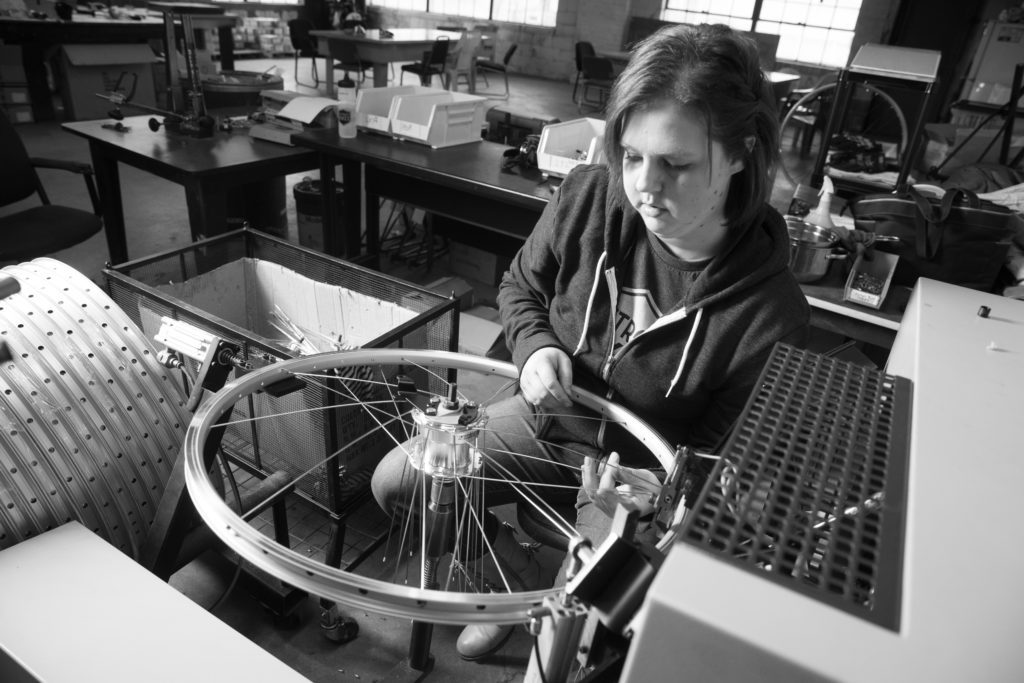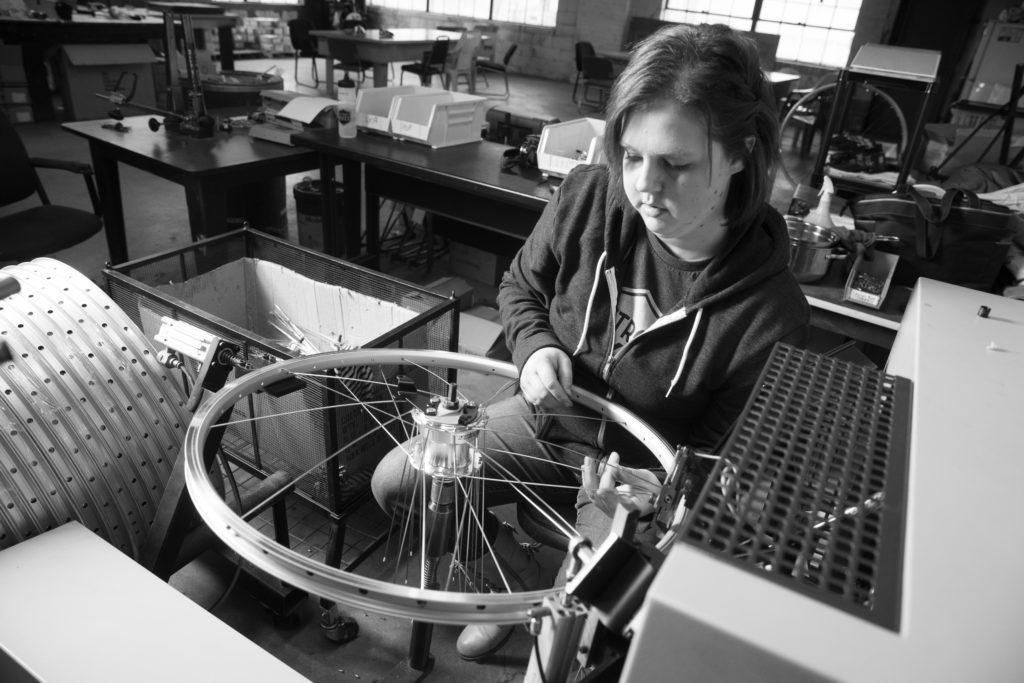 Detroit Bikes currently employs 50 people but that may grow as demand grows for their products and services.
With the history of manufacturing from the auto industry, there is a large skilled workforce for bicycle manufacturing and assembly.
eBike Assembly
Detroit Bikes is also in the business of assembling bikes for other companies in the industry that include some eBike companies like GenZe.
Detroit Bikes is currently working with some major bike companies that are considering their assembly services due to a number of factors that begin to tip the scales in favor of US assembly.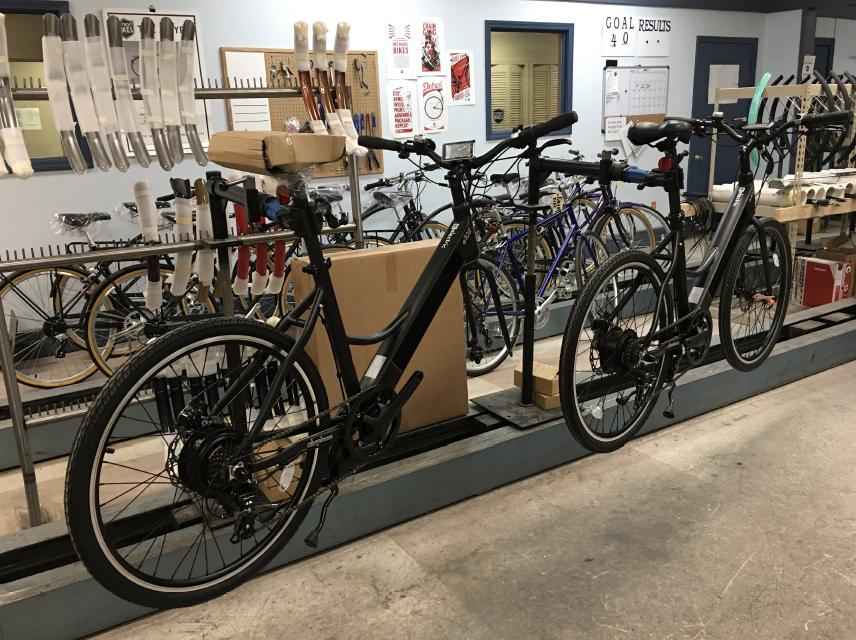 One of the current hot topics in the bike and eBike industry is the current tariffs on bikes & components.
These tariffs range from 10% to 25% on complete bikes and bicycle components from China.
Detroit Bikes is working on creating a Foreign Trade Zone within their facility that has the potential to reduce the impacts of the tariffs on bicycle components and bicycle assembly at their facility.
The distribution channels (auto, train, ship, air) in Detroit have already been well established by the auto industry many years ago.
Also, being fairly central for much of the US population, the shipping times to many areas is very quick when compared to shipments from China.
Another advantage of US assembly is the ability to quickly manage the quality control and changes of the bike specifications as needed.
Traveling to Detroit is much more convenient for companies when compared to long trips to China.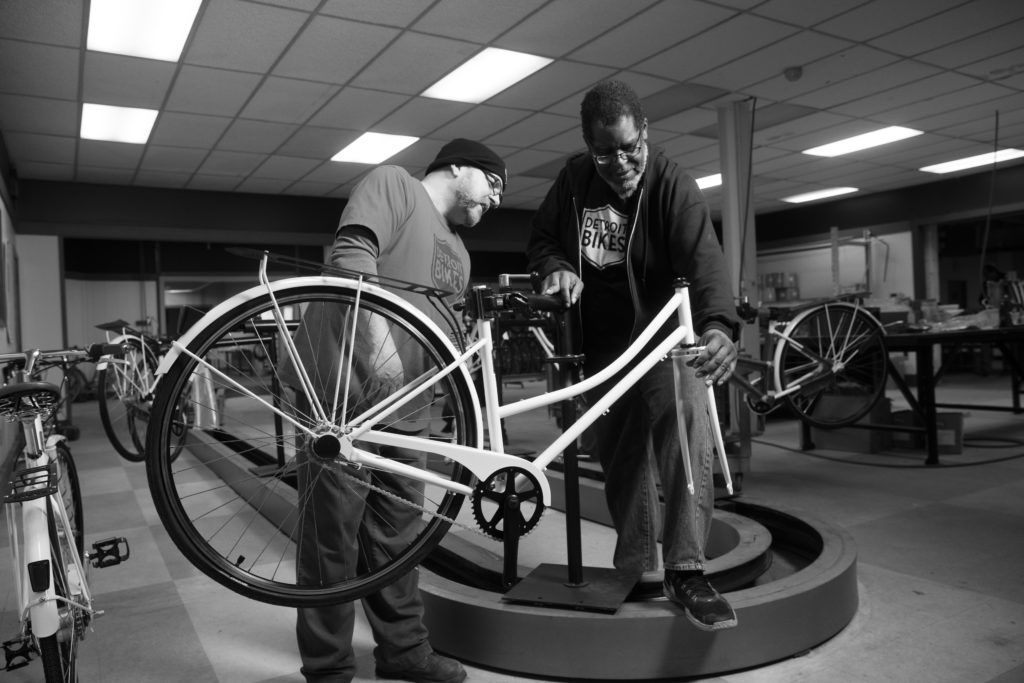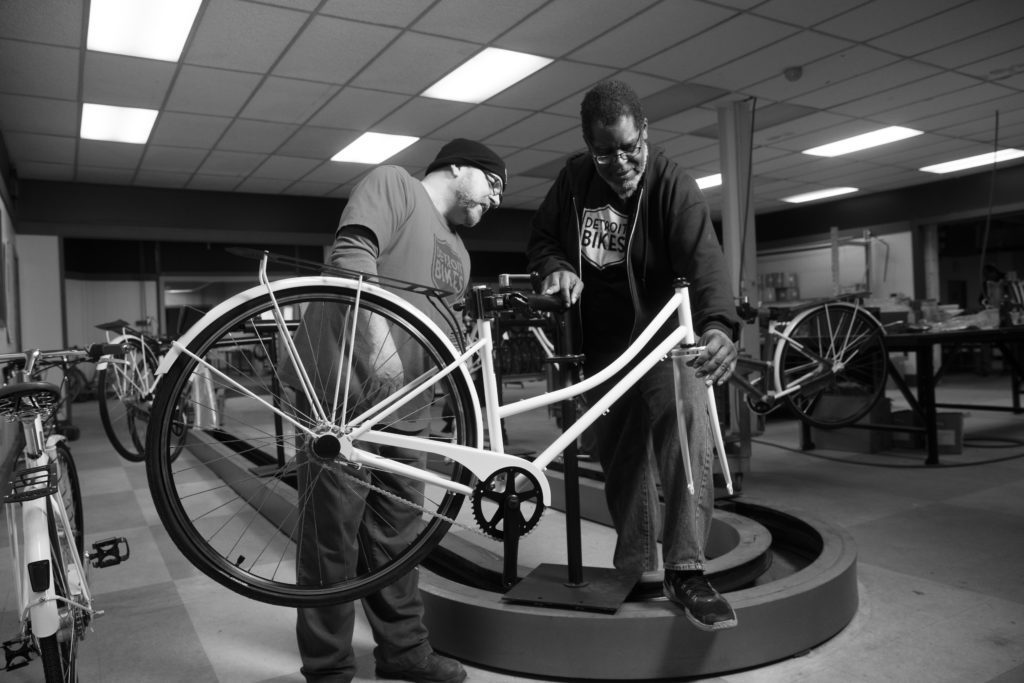 Detroit currently has very economical industrial real estate that will allow Detroit Bikes to scale their facilities well as demand grows.
They also have the ability to scale assembly runs for companies from small production runs to large scale.
Detroit Bikes currently has assembly capacity at 300,000 bikes per year with significant potential for expansion.
In the future there is the potential for Detroit Bikes to start up aluminum frame production with semi-automated robotic construction.
Michael Nover ([email protected]) is handling OEM sales for those who are interested.
The Detroit Bike Scene
The city of Detroit has been making a comeback with housing improvements and new businesses starting up like Detroit Bikes.
Detroit also has a growing bike culture that is featured in this segment from NBC News:
More eBikes Assembled in the US
ProdecoTech has assembled their eBikes in the US for many years in the Ft. Lauderdale, Florida area.
https://youtu.be/Xf8nRMUzoHA
Here is a look at their assembly facility.
Reshoring in Europe Too
The European bicycle market is also bringing bicycle manufacturing and assembly back to their shores.
For instance Portugal is becoming a hub of bicycle manufacturing. Here is a video for a closer look:
Stay tuned for more updates on eBikes news and reviews.
-Pete
P.S. Don't forget to join the Electric Bike Report community for updates from the electric bike world, plus ebike riding and maintenance tips!
Reader Interactions