BESV to Offer New E-Bikes for Test Ride at Electric Bike Expo Events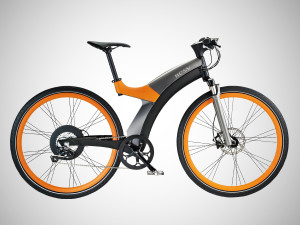 BESV Electric Bikes made a splash in the U.S. market last year with the debut of their futuristic looking e-bikes with high tech features.
BESV is a division of Darfon Electronics Corporation, a large company involved in solar, power & energy devices, and they are a major manufacturer of computer keyboards.
BESV recently joined the Electric Bike Expo test track events to offer test rides of their electric bike line up that includes 2 new models.
I had a chance to interview Gene Lurye, BESV marketing manager, about the latest at BESV electric bikes.
Pete: BESV is a relatively new electric bike brand in the U.S. Could you tell us more about the BESV company?
Gene: BESV is a division of Darfon Electronics Corporation, a global manufacturing powerhouse, founded in 1997. Darfon manufactures solar, power & energy devices and electric bikes.  Darfon is also responsible for manufacturing one out of three keyboards used in major brand laptops today!
You may not have heard of us but I bet you have used our products… Since our company has a long standing tradition of promoting healthy living and bike culture for our employees, we decided to create a family of premium electric bicycles with unique and stylish designs and advanced software technology.
Pete: Why is it important for BESV to exhibit and demo e-bikes at the Electric Bike Expo events?
Gene: Like the folks at the Electric Bike Expo we also want to share our love of cycling in a fun and educational way. We can talk all we want about the specs and the quality of our bikes, but there is nothing like getting people on our bikes and watching their reaction. There is simply no substitute for the experience of riding our electric bikes.
We are standing at the beginnings of an exciting new era in personal transportation – electric bikes are entering the mainstream, and BESV is there with strong offerings. For most of our customers, the BESV is their first electric bike experience.
We make people feel young again like that first time they got on a bike and experienced the freedom of motion. One consistent feedback we get from our riders is the feeling of excited amazement – hence our slogan Experience Amazing. We create the kind of electric bikes that people actually enjoy riding every day, and we believe the Electric Bike Expo is the ideal venue for showing off what we got.
Pete: Could you tell us more about what makes BESV e-bikes unique?
Gene: Our electric pedal assist bike is like having three bikes in one, and the customer decides which they want to ride. For good workout, the assist can be turned off and the bike becomes a regular pedal bike. For reduction of physical strain, the rider can increase the level of assist to one or two, and still get the benefit of exercise plus increased distance. Finally for those who want to ride to work, cover some distance and hills, and show up not covered in sweat, there is the maximum assist level. Again, the choice is theirs.
The number of people that can ride a regular bike up a hill is small, up a mountain – even smaller. We flatten the hills and lower the mountains. But, we do not remove the challenges or get rid of the difficulty curve completely; people can still challenge themselves with longer distances, steeper climbs, and so on. We simply give people the freedom of taking on the terrain on their own terms. BESV opens up new possibilities for Eco-friendly travel.
For people who have lost some of their physical prowess due to injuries or age, we give them a way to get back to the level of performance they enjoyed before, and keep up with their more athletic friends. Biking is a "social thing"; we are making it "an even more social thing".
Even for the able bodied and athletic types we offer a way to get through their daily commute in a fun and less sweaty way, or set new limits in distance and terrain. We are offering more fun, healthier living, and freedom of greater range than conventional bikes, and since our bikes are designed from the ground up as electric bikes, they look more aesthetically pleasing and handle better than some of our competitors.
Pete: Which BESV e-bikes will be available for test ride at the Expo events?
Gene: We have four e-bikes available for test ride.
The BESV PS1 is the bike for everyone.  It is the ultra-light 20 inch wheel commuter that is sleek, stylish, and compact. Featuring a multilayer carbon fiber frame, the PS1 is one of the lightest commuter e-bikes in the world.
The PS1's small, quiet motor, is specifically designed to deliver robust power in a compact footprint. Because of its size, looks and versatility it has been a faithful companion for a wide range of demographics, from RV enthusiasts to yacht owners, and from young urban professionals to active seniors.
The PS1 is one of our bikes that feature a Smart Mode, which was specifically designed and fine-tuned by our team of software experts. It is the custom firmware that monitors pedaling effort and automatically adjusts the torque, the assist-power to optimize speed and maximize your riding comfort.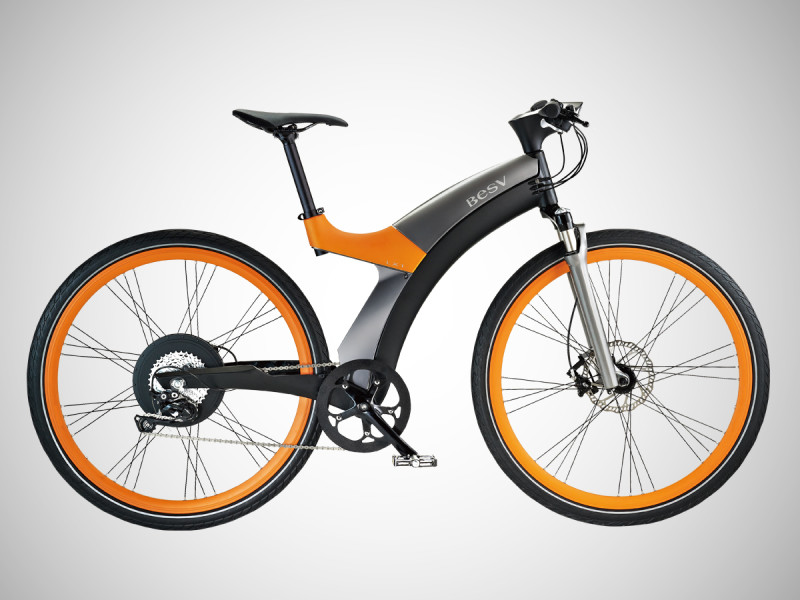 The BESV LX1 is our flagship – a distinct, powerful, intelligent electric bike for the truly discerning consumer. The LX1 award winning design seamlessly integrates the battery, the LED headlight and the data display into the frame, keeping the overall appearance of the bike elegant and lean.
Like a fine sports car it looks fast even when standing still. The LX1 comes with strong front and rear hydraulic disk brakes and dual pedal torque sensors.  All of these fine attributes are brought to life by a powerful motor, resulting in a fast and luxurious electric bike, ideal for commuting, cruising or showing off. Like the PS1, the LX1 also includes Smart Mode.
The BESV JS1 is designed for longer commutes, combining comfort, performance and European style. The JS1 is a full size electric bike featuring simple but robust step through aluminum frame for easy access, making it less intimidating than the LX1.
Like the LX1, the JS1 includes a number of integrated features – the battery, the LED headlight, and the data display. The large data display is easy to read and clearly shows assist mode level, battery life, speed, odometer, trip distance and trip time.
JS1 also includes Smart Mode, which calculates the level of assistance you need for optimal ride comfort, taking into account both riding conditions and your pedaling power, and intelligently adjusting the power while you ride. The JS1 is the practical choice for electric bike enthusiasts and commuters everywhere.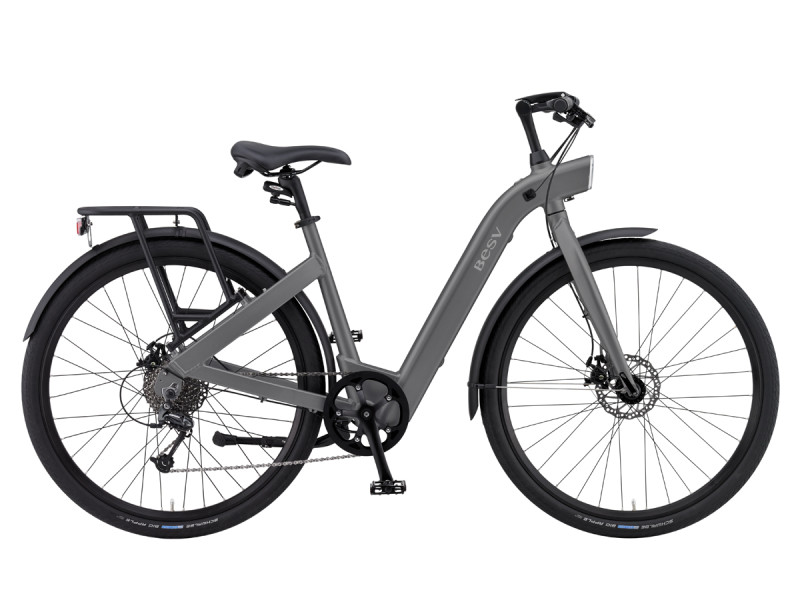 The BESV CF1 is a simple and elegant pedal assisted electric bicycle designed especially for the city commuter. Built to accommodate riders of all ages, the CF1 features the L-shaped step through frame.
Emphasizing clean and uncluttered design, the CF1 integrates a number of elements into its frame like the battery, the radiant-diamond-cut headlight, the anti-theft mechanism, and the push-button starter that doubles as a color changing battery indicator. A simple selector system allows the cyclist to control assist levels and headlight. There is a bike bell and a sturdy rear mounted bike rack.
The Shimano Alivio 9S drivetrain, along with CF1s state-of-the-art motor, augmented by the fine-tuned Algorhythm firmware, provide a smooth and comfortable riding experience. Despite all these features and sharp modern looks, the CF1 is a light-weight, competitively priced ebike ideal for life in the city.
Pete: Can you share any news of the new 2016 BESV electric bikes?
Gene: BESV lineup is maturing; we are adding more bikes and more options. We are committed to growing and improving our product portfolio. The BESV JS1 and the CF1 are the two new electric bikes for the 2016. We listened to our customers and built our bikes accordingly. Also, by popular demand, we added red and yellow colors to our PS1 lineup. There is more in the works, so please stay tuned!
Thanks to Gene Lurye for taking time to answer those questions!
Stay tuned for more about BESV and news on the Electric Bike Expo.
-Pete
P.S. Don't forget to join the Electric Bike Report community for updates from the electric bike world, plus ebike riding and maintenance tips!
Reader Interactions