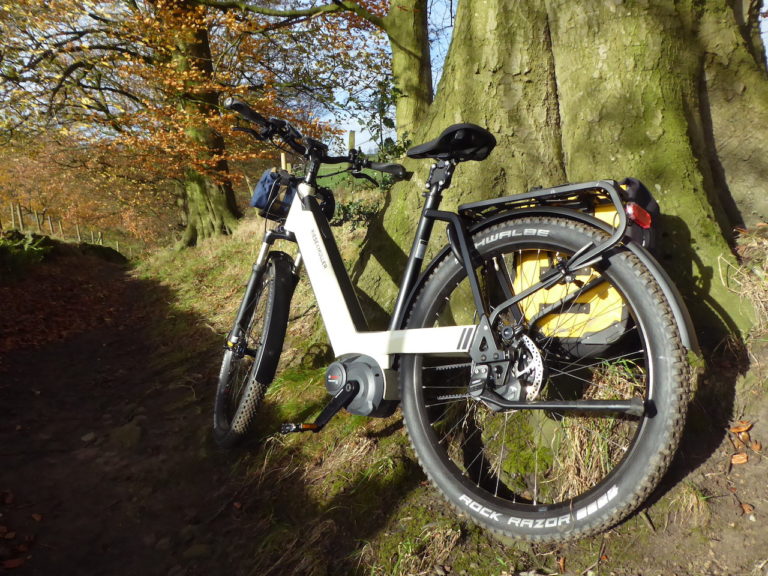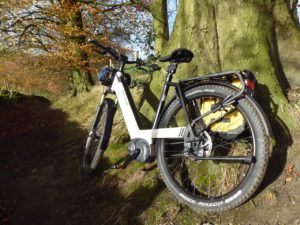 Electric Bike Report has already looked at several Riese & Müller models – from the Homage, New Charger, Delite and Packster ranges, all based around Riese & Müller's unique and practical yet funkily attractive frame designs.
We've also taken a close look at the previous Nevo model here and here.
The Nevo design has been updated for 2019 with an inframe battery as standard and the option of a second battery mounted on the down tube.
The GX Rohloff variant is new for 2019, giving an off-road twist to the previous range that was orientated towards riding on hard surfaces and the electronically shifting Rohloff hub gears also add further gearing options not previously available to the ever expanding Nevo family. This model is priced at US $7099 GB £5319.
The off-road facet is combined with the most powerful of the Bosch mid-drives, the Performance Line CX.
The practical and easy to use low step-thru frame remains, now combining it's excellent commuting, shopping and leisure riding credentials with off-road ability and low maintenance, evidenced by the Gates Carbon belt drive. [Read more…] about Riese & Müller Nevo GX Rohloff 2019 Ride Report [VIDEO]