Accessory Roundup: ShockStop Suspension Stem, Ergon eMTB Saddle, & Ergon GE1 Grips [VIDEOS]
Time for a look at some new bike accessories that can make your eBike ride safer, more comfortable, convenient, and fun!
In this roundup we have the:
RedShift Sports ShockStop Suspension Stem
Ergon SM eMTB Saddle
Ergon GE1 MTB Grips
RedShift Sports ShockStop Suspension Stem
First up is the RedShift Sports ShockStop suspension stem that does a good job of smoothing out rougher roads with its elastomer suspension system.
Here is a quick video from RedShift Sports about the ShockStop stem: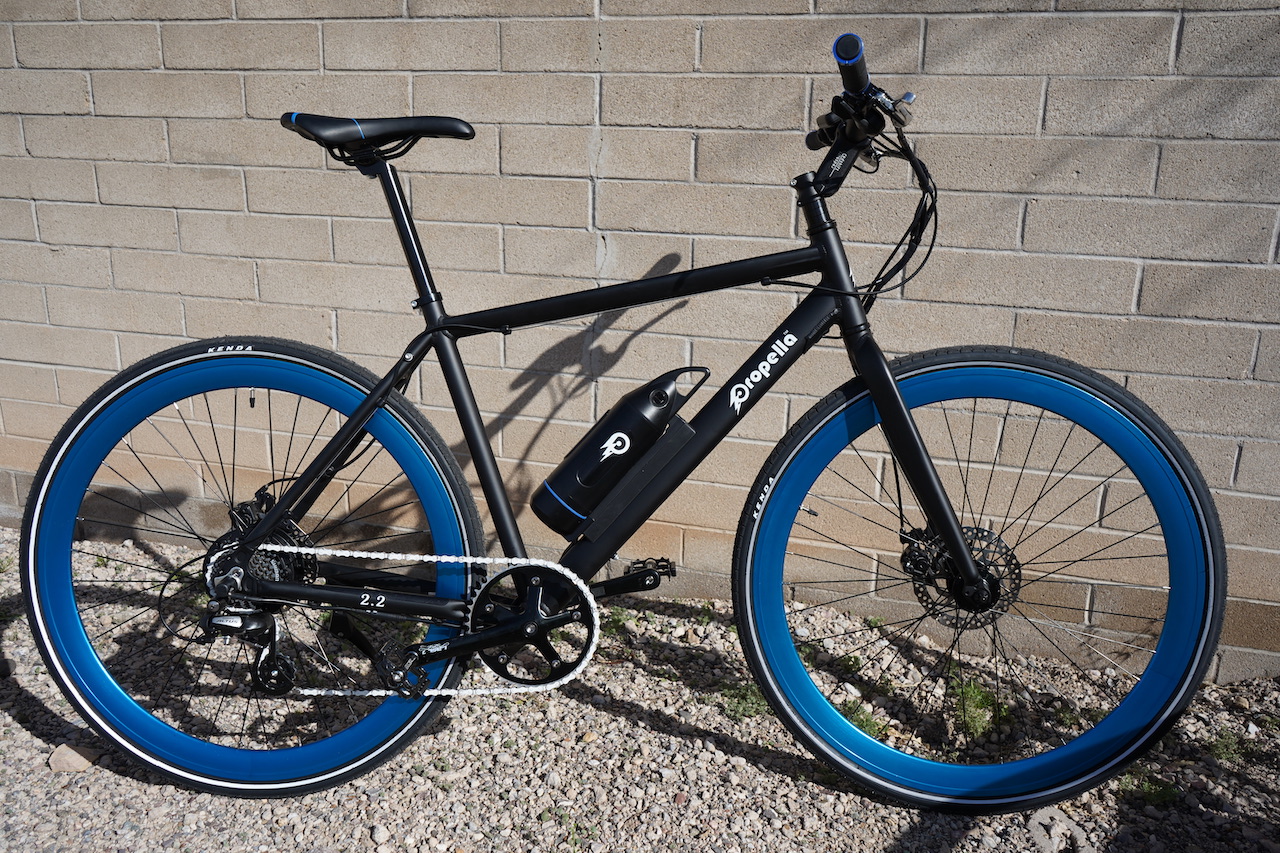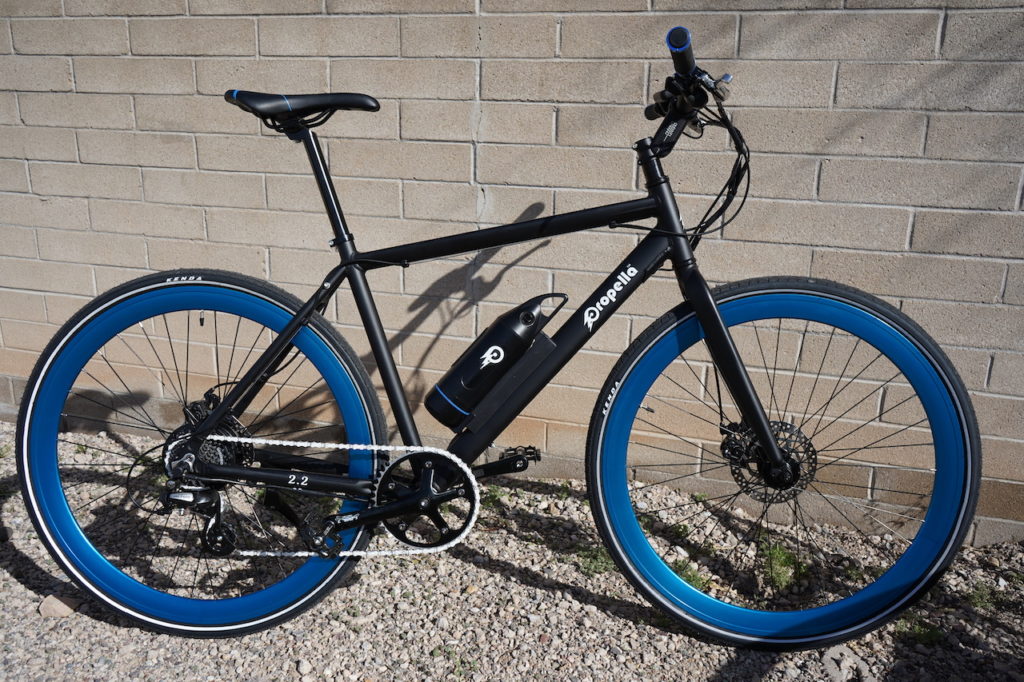 I recently tested & reviewed the Propella 2.2 electric bike that has a light and sporty ride style with flat profile handlebars. This was a good bike to test the ShockStop stem on because it has a rigid fork and relatively narrow tires that don't absorb much shock.
It is important to note that the ShockStop stem will work with flat and drop style handlebars. It will not work with swept back or cruiser style handlebars because the leverage of those handlebars counter act the downward direction of the stem suspension design.
The ShockStop stem that was tested is the +30 degree rise, 100mm reach.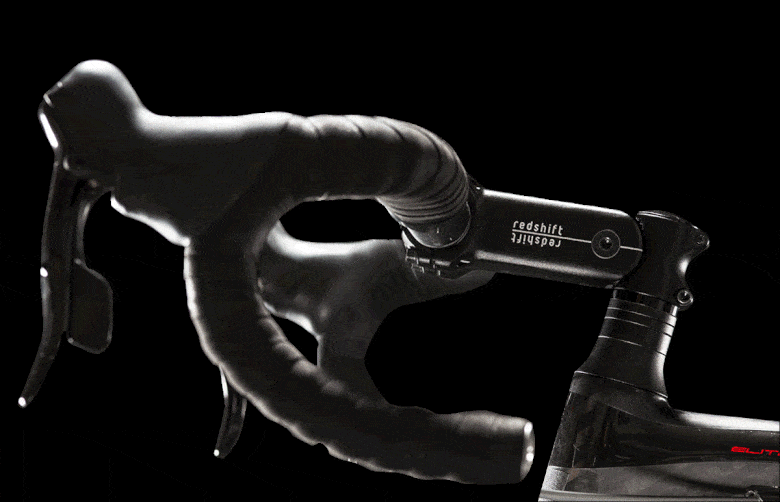 The ShockStop stem is also available in a flatter +6 degree rise in 90, 100, 110, & 120mm lengths.
In this view you can see the pivot point that uses a sealed bearing system for a smooth suspension feel.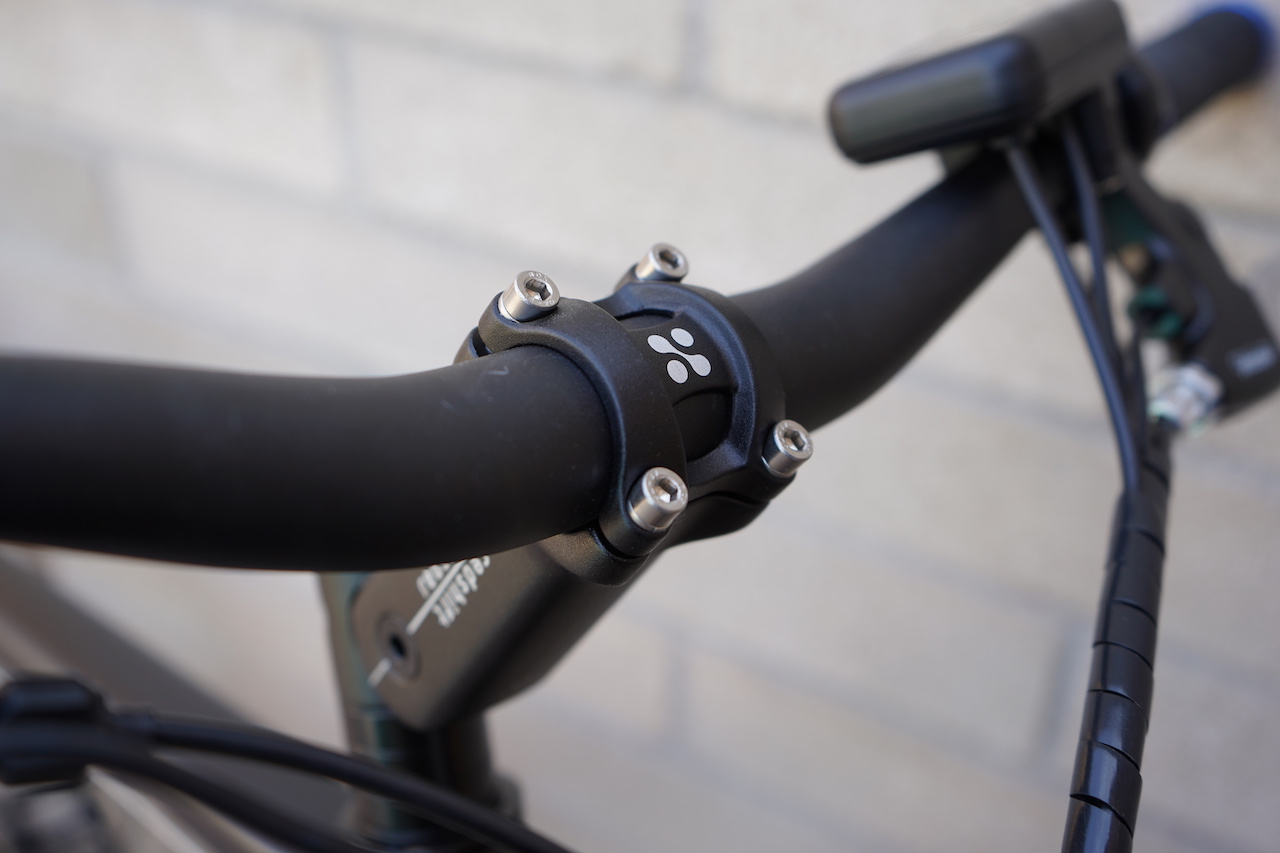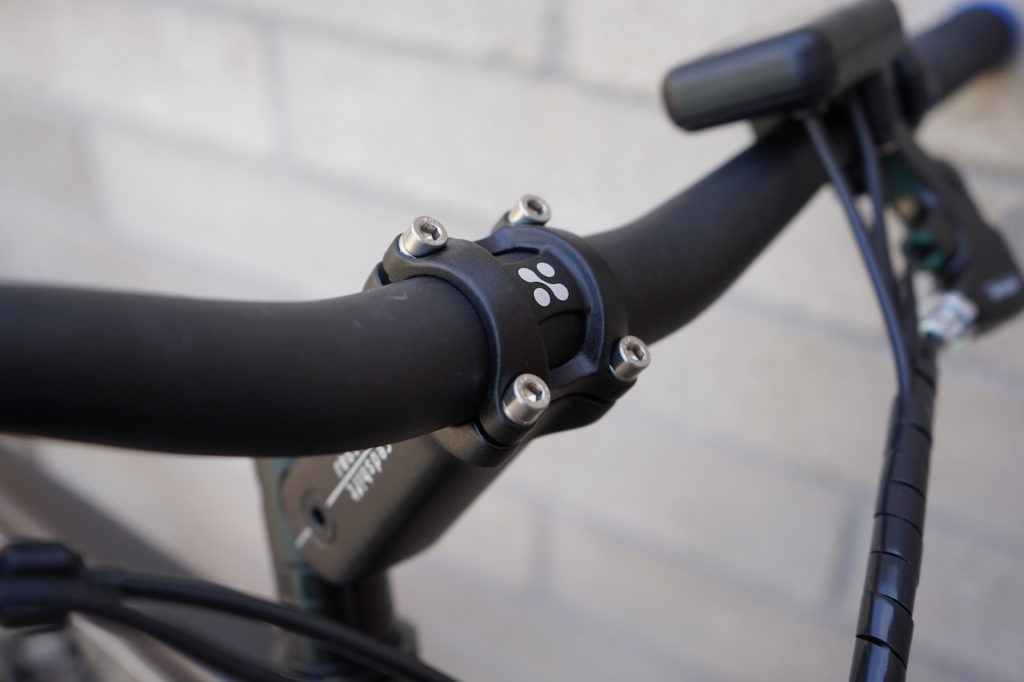 There is a 4 bolt faceplate connection at the handlebar that is removed to change the elastomer springs.
This is a look at the inside of the stem with the faceplate and handlebar removed. There is the preload wedge and bolt that holds the elastomer spring in place. For the flat handlebar setup I used 1 blue elastomer but there is room to use a combination of 2 elastomers.
Here are all of the elastomer springs that come stock with the ShockStop stem. Depending on the handlebar type (flat or drop) you use and your weight, the elastomers springs can be set up to fit your ride style.
The ShockStop stem provides up to 20mm of travel for a drop bar road bike and up to 10mm for a flat bar bike. It is not a bunch of travel but it does a nice job of taking the edge off of rough roads.
The stem tends to stay vertically stable and absorb the bumps and cracks in the road without constantly moving up and down.
The ShockStop stem felt very stable in the side to side or torsional motion with almost no noticeable flex.
Compared to a suspension fork, the ShockStop stem is a lightweight and easy way to add some suspension. In many cases it is probably more economical but that depends on the type of suspension fork you are comparing it to.
It's important to remember that for some eBike riders this may not work if they have the swept back beach cruiser style handlebars.
The ShockStop suspension stem is priced at $149.99 and it is available at the RedShift website and Amazon.
Ergon SM eMTB Saddle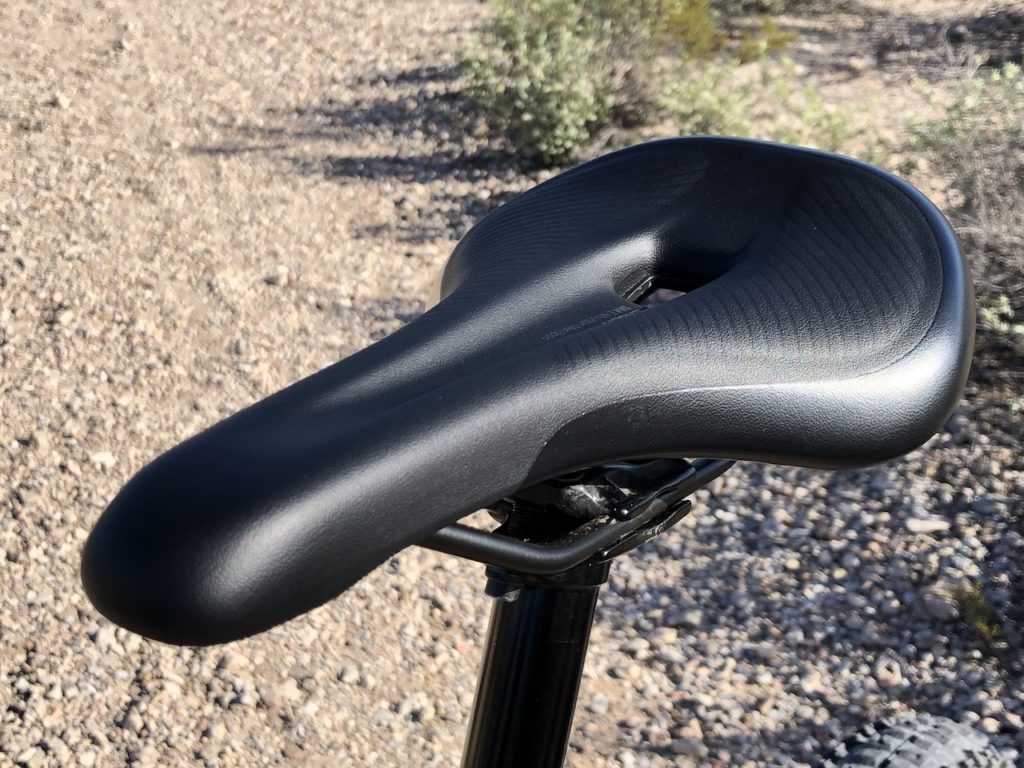 Electric mountain bikes are becoming more popular and as a result we are starting to see components designed specifically for them. The new Ergon SM E-Mountain E-MTB saddle is a good example of that.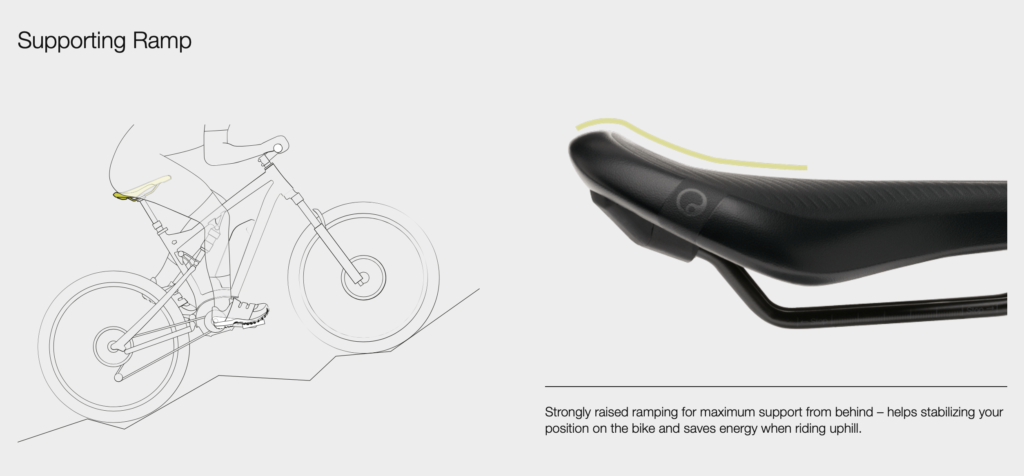 The SM E-MTB saddle has a raised ramp at the back of the saddle to provide support when climbing steeper hills while seated. The idea is that with an eMTB you will be climbing steeper hills while seated compared to a conventional mountain bike where you may be out of the saddle more.
I did find that the ramp on the back of the saddle provides support to stay in a specific position on the saddle which translates to a stable ride feel.
The saddle is narrow enough to easily get behind it when descending steeper terrain.
Ergon states "OrthoCell®-Inlays in the seating area generate the best possible pressure distribution – the innovative OrthoCell® material ensures maximum reset forces and is also more durable and lighter than gel."
This seems to be the case as the SM E-MTB saddle has a comfortable ride feel and the relief areas in the center help for staying comfortable on longer rides.
There is a male and female version as well as 2 different sizes to fit your sit bones width.
The Ergon SM E-MTB saddle makes sense for electric mountain bikes where you may be seated more when climbing steeper hills thanks to the electric assist. It is a comfortable saddle with a good performance design for many miles of pedaling.
The Ergon SM E-MTB saddle is priced at $89.95 and is available at Ergon or Amazon.
Ergon GE1 EVO Factory MTB Grips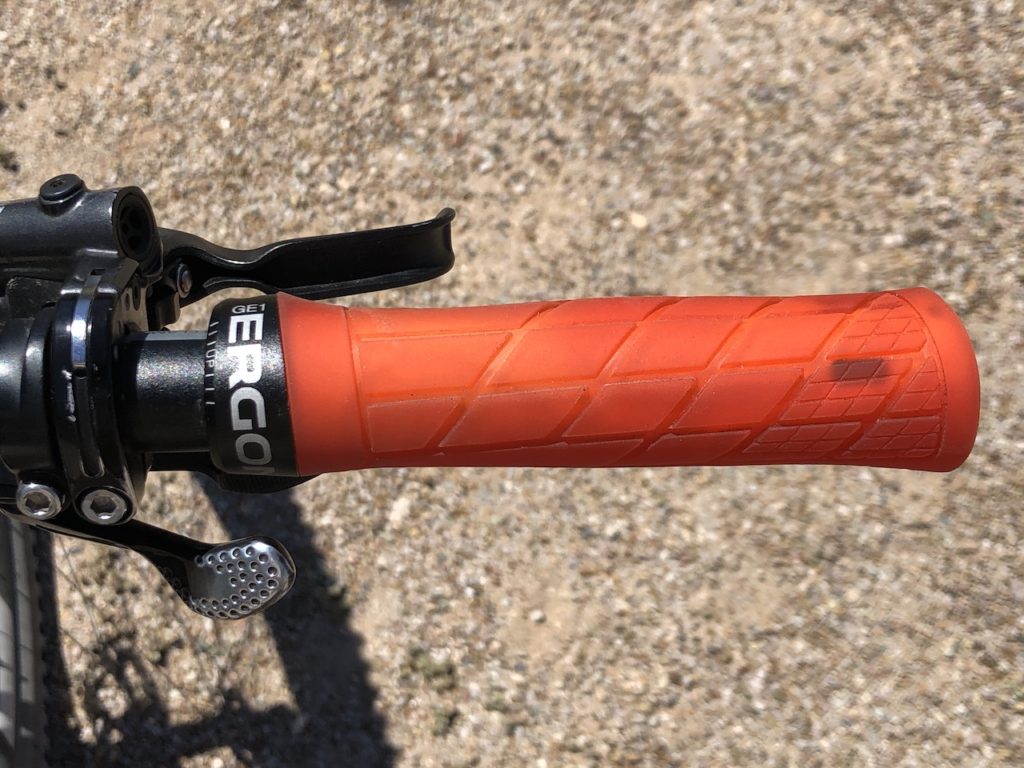 Ergon is well know for their ergonomic grips that have wings for wrist support. Their new GE1 EVO Factory grips apply similar ergonomic designs ideas for mountain bikes.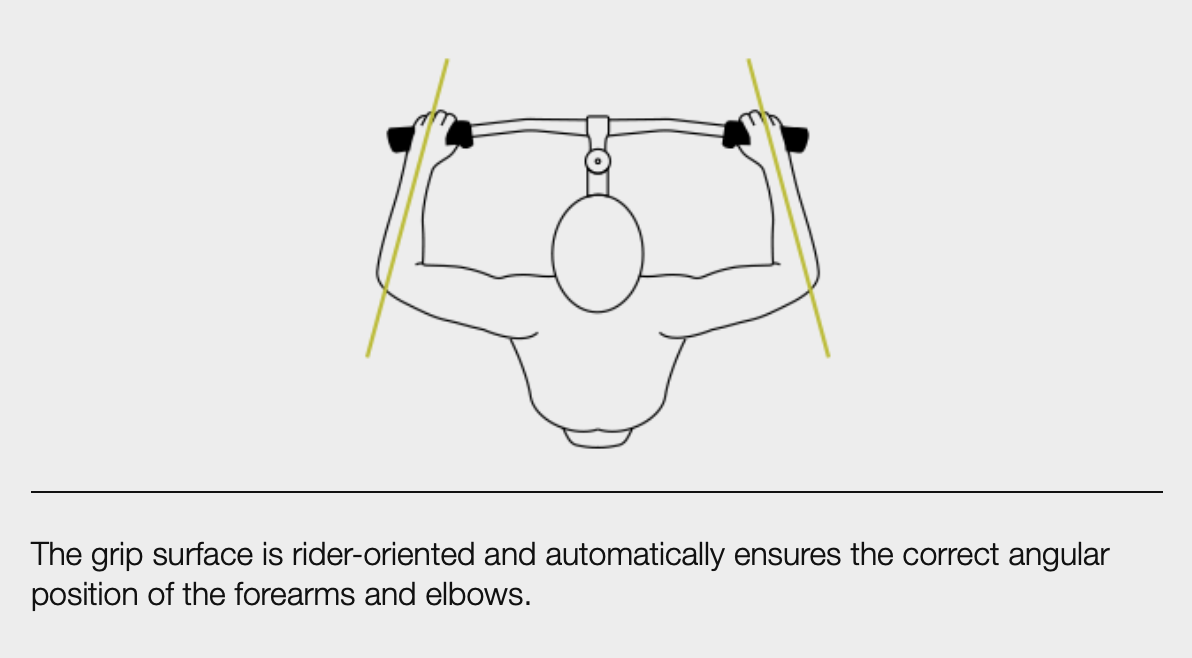 The grips are designed for wider mountain bike handlebars and the shape of the grips helps with keeping your elbows bent for good descending technique. There is more grip material on the end and slightly less near the inside to create that shape.
The silicon-based rubber grip material feels soft and it is very grippy/sticky!
The inner lock on collar works very well to keep the grips solidly attached to the handlebar and they do not rotate. Ergon states that they work with carbon fiber handlebars.
The Ergon GE1 EVO Factory grips are priced at $39.95 and are available at Ergon or Amazon.
Stay tuned for more e-bike news and reviews and keep on riding.
-Pete
P.S. Don't forget to join the Electric Bike Report community for updates from the electric bike world, plus ebike riding and maintenance tips!
Reader Interactions