A2B Joins the Electric Bike Expo Test Track Events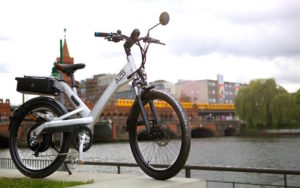 A2B is a company with a long history in the electric bike business and they just signed up to exhibit and demo their e-bikes at the Electric Bike Expo multi city test track events for 2016!
Their e-bikes have a unique design and style that sets them apart from other e-bikes on the market.
I had a chance to catch up with Kyle Langdon (A2B business operations manager for the U.S. market) about the latest at A2B.
Pete: A2B has been in the electric bike business for a long time. Could you give us some background on A2B?
Kyle: A2B has been an industry leader since 2008.  With our design team in Germany and our headquarters in London, A2B has always had a European look and feel.  Being able to follow bike trends closely all over the world enable us to have an all-encompassing approach to ebike development.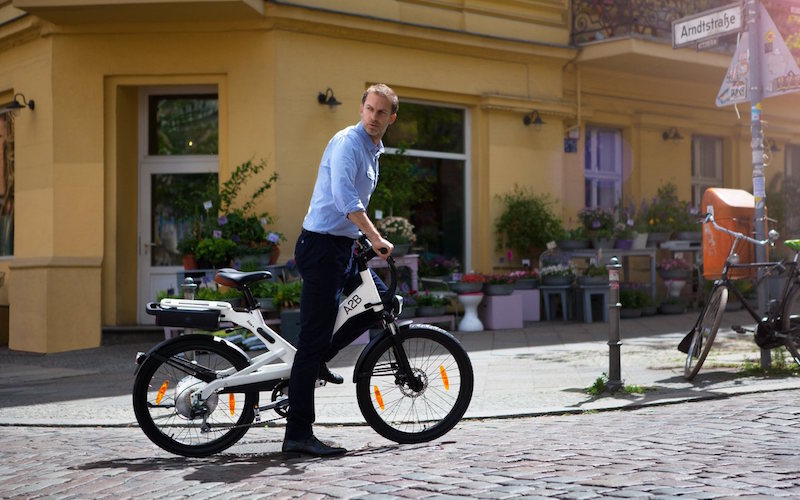 While our bikes have kept us in the industry spotlight, it is our dealers and their efforts that continue to get those ebikes into the hands of riders. After years of development our dealer network continues to grow and has never been stronger.
One of the keys to success is listening to the dealers, they are on the ground floor with everyone from the hardcore eBike enthusiast like yourself, to the random person that wanders into a store and ask "wow, what's that thing?".  They get to be a lot of customers first exposure to an ebike.
So in essence, A2B is a global brand that is still able to operate in 30 countries yet still listen to minute markets and individual customers.
Pete: Why is it important for A2B to exhibit and demo e-bikes at the Electric Bike Expo events?
Kyle: We feel it is important to participate in order to expose more people to the amazing benefits of ebikes and the immense advancements that have been made in just the past few years.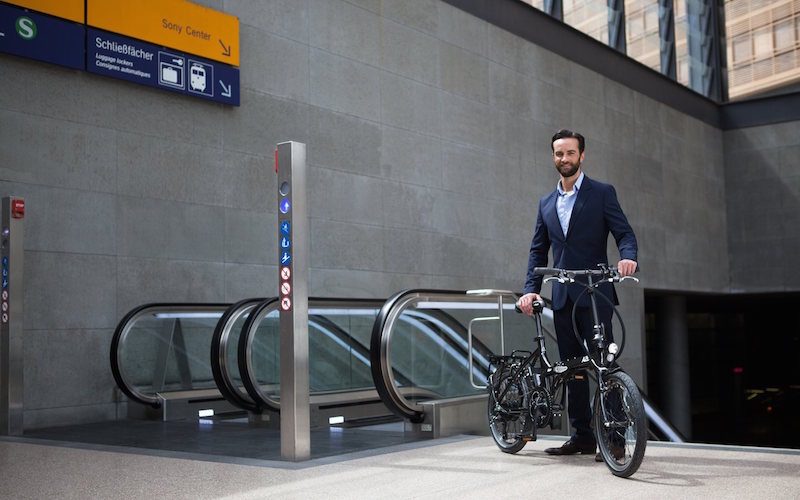 While ebikes are gaining popularity on their own, it is important to showcase the strength of the industry as a whole and provide people with the information to understand that ebikes are a solution to many of the problems we see in communities across the US.
Traffic, health, stress, and environmental improvements can really make a difference for individuals and communities.  And it is great to see this achieved with a simple Light Electric Vehicle.
Pete: Could you tell us more about what makes A2B e-bikes unique?
Kyle: Having a long legacy of models and being able to build upon each of them from the beginning has proven to be a great advantage. A2B has an operations team based in San Francisco, CA where our range is tested not on a closed track, but on a real-world course around a true metropolitan city. Our bikes are designed to become extensions of the riders and compliment their lifestyle.
Pete: Which A2B e-bikes will be available for test ride at the Expo events?
Kyle: We will have a few of our models available for test ride.
Octave: This is a legacy bike from our first design. People who ride it will immediately notice how comfortable the bike is, with a relaxed riding posture and power on demand. This bike is made to cruise and get you around town with no sweat.
Shima:  Our high-speed pedelec (up to 28 mph pedal assist only), the Shima will burst off the line and get you through the test track in record time.  The rider will experience the power and speed as soon as they touch the pedals.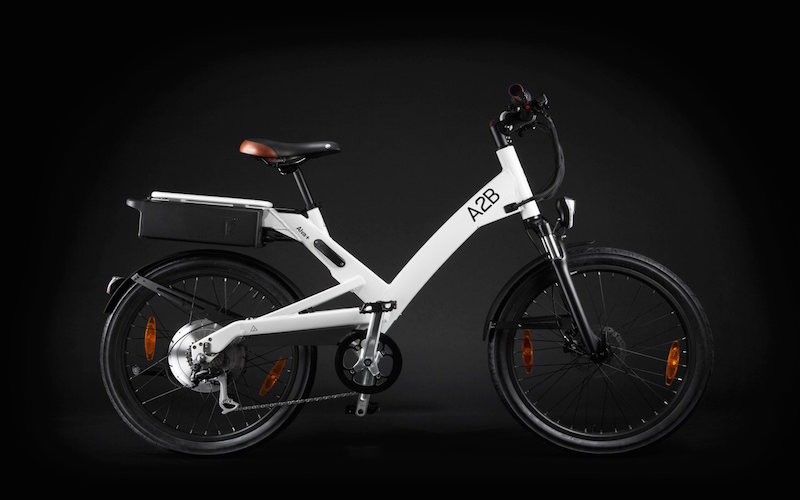 Alva+: The all around ebike.  The Alva+ offers both power on demand (POD) and pedal assist (PA), along with a few other bells and whistles. The rider will notice the seamless pedal-assist features and the smooth throttle acceleration.  This model also features a 17ah battery that will last days for the typical commuter.
Ferber: A dutch style step-through, with plenty of power, the Ferber is a perfect casual commuter.  It is easy to mount and get started without any hassle.  The PA features the same great technology as the Shima and Alva+, so it is a seamless feeling of acceleration and assistance during the ride.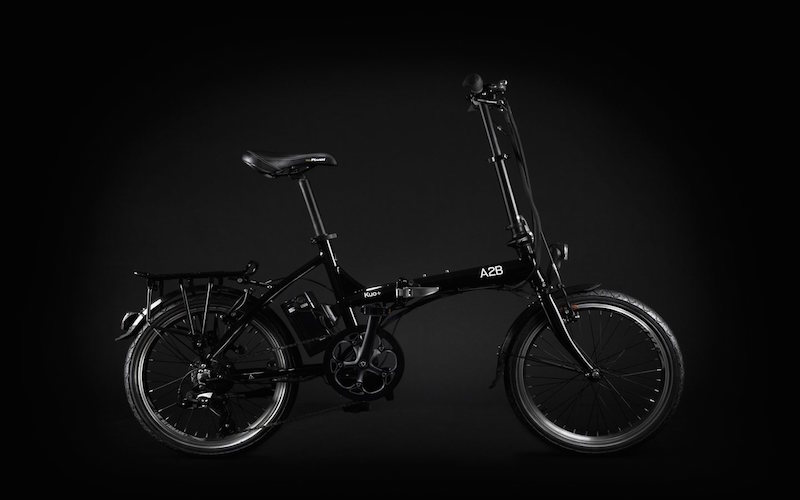 Kuo+: The folder of the bunch, riders will be attracted to this bike due to it's compact size yet sturdy feel.  The Kuo+ will fold up under a desk, then power you home after a long day.  The bike is a blast to ride and screams portability.
Pete: Can you share any news of the new 2016 A2B electric bikes?
Kyle: We always have new bikes in the works and we plan on showing off one of our newest models, the Entz.
This is our first center-drive model and features some of the latest technologies to come out in the industry. You will have to come by and check this one out in person. We will also be showing off some of our newest colors for the season.  So come by and check out what A2B has to offer for 2016.
Thanks to Kyle Langdon for taking time to answer those questions!
Stay tuned for more about A2B Electric Bikes and news on the Electric Bike Expo.
-Pete
P.S. Don't forget to join the Electric Bike Report community for updates from the electric bike world, plus ebike riding and maintenance tips!
Reader Interactions