2015 A2B Electric Bikes: Galvani, Ferber, Octave, Kuo+, & More! [VIDEO & PICS]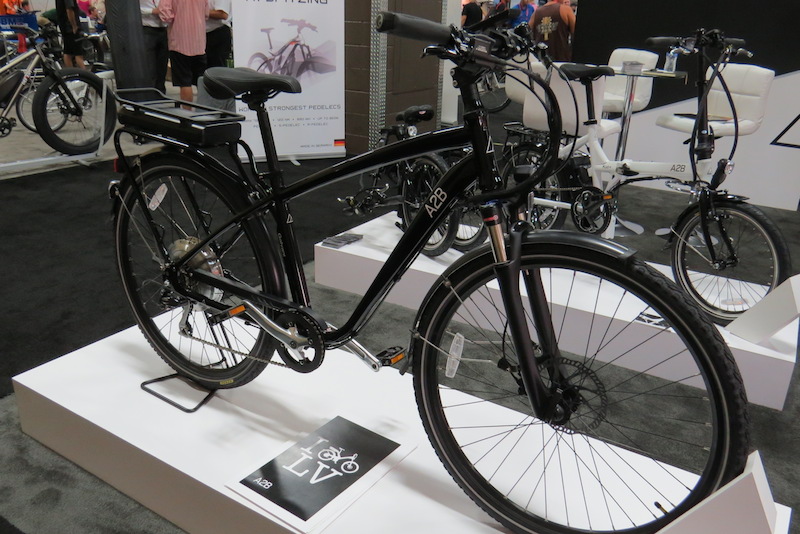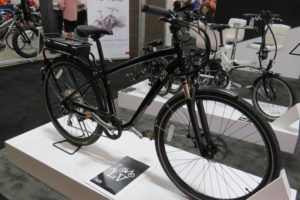 A2B has been hard at work bringing new models to their line up as well as adding some new features to their current e-bikes.
For 2015, they are launching the commuter/touring style Galvani and Ferber that offer more of a classic European styling, torque sensor pedal assist, a new display, and a healthy selection of accessories.
They have added the Kuo+ which features a new 36V 8ah battery as an upgrade to their existing Kuo model.
The Octave is a new name but the bike is very similar to their previous Metro model that has has an easy to ride style.
A2B has incorporated the eSocialBike cloud based diagnostic system and smartphone app into their bikes and this will provide a lot more functionality & support.
Checkout the video below to see the 2015 A2B Galvani, Ferber, Alva+, Shima, Octave, and Kuo+ electric bikes at Interbike 2014:
And here are some pictures of the new A2B's.
This will give you an idea of some of the features built into the eSocialBike system that the A2B bikes are now including.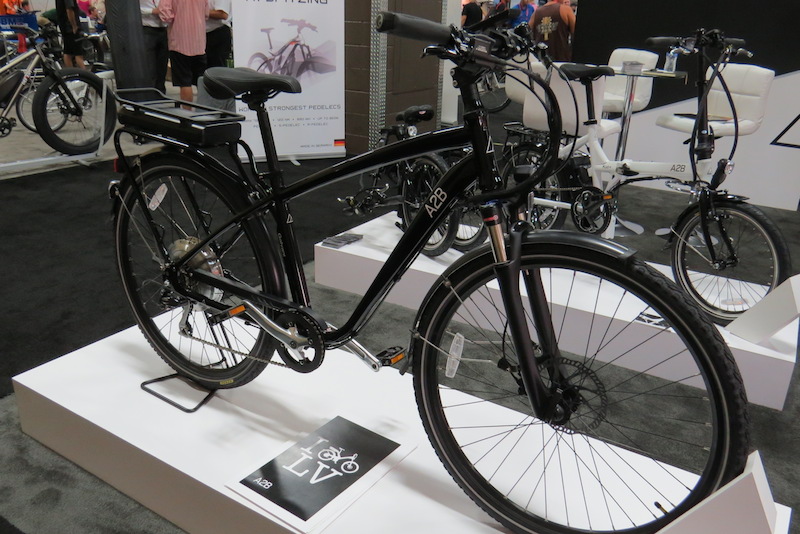 The new Galvani has a classic European commuter/touring style with a full set of accessories.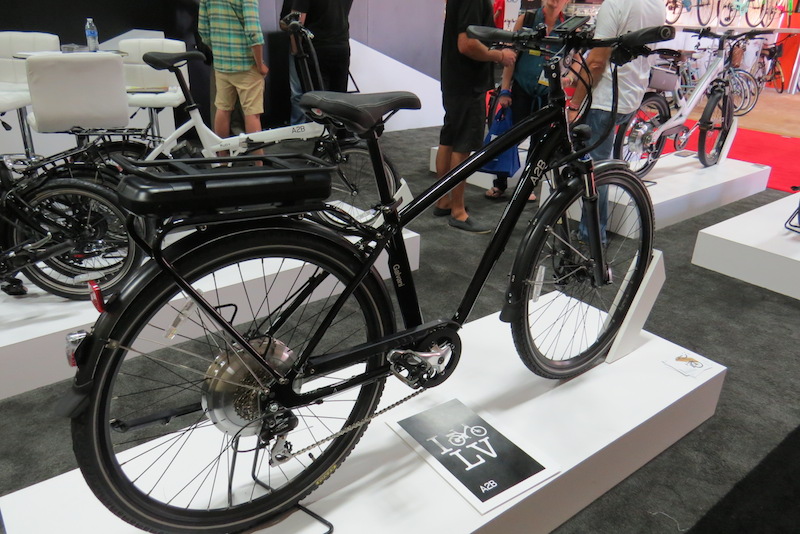 It features a torque sensor pedal assist with a 350 watt direct drive rear hub motor, 36V 9ah lithium battery, and 700C wheels.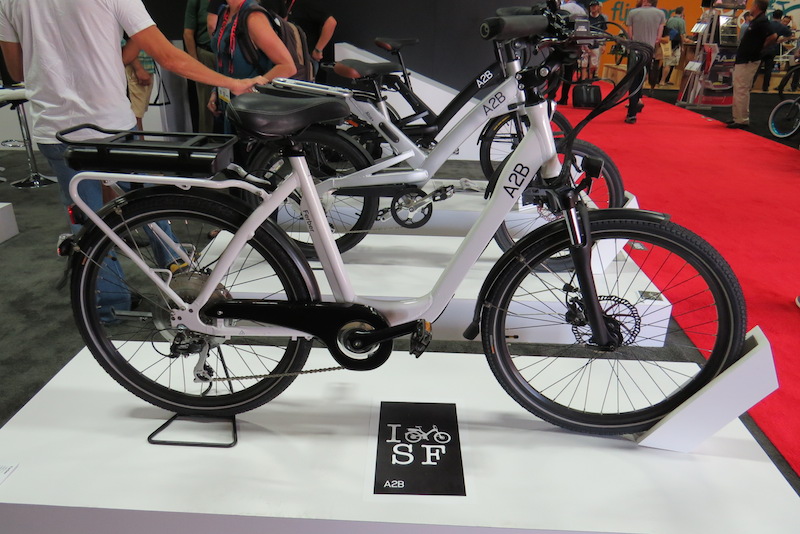 The A2B Ferber is their new step thru commuter style e-bike with 26″ wheels.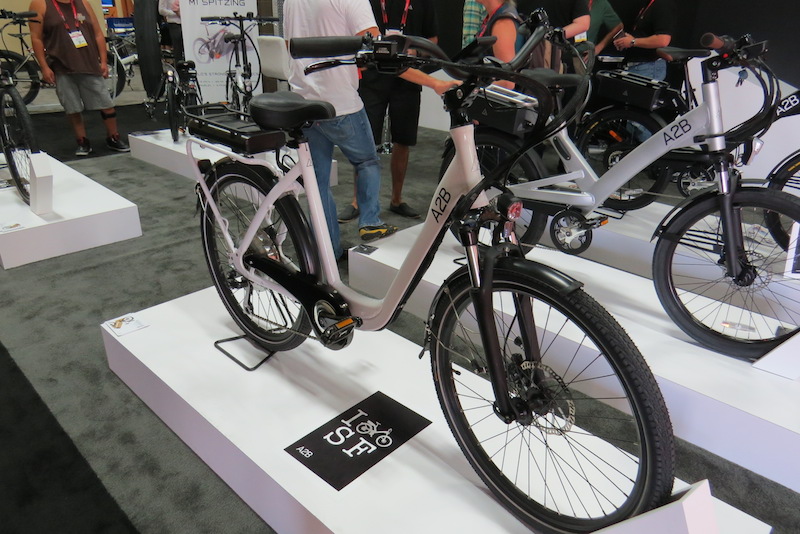 The Ferber has clean lines with the cables/wiring concealed well.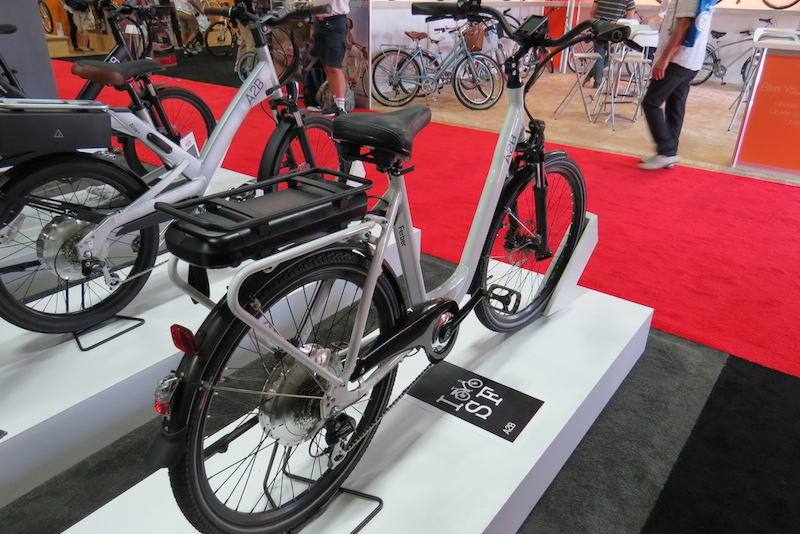 The component and electrical specs are very similar to the Galvani; 350 watt motor and 36V 9ah lithium battery.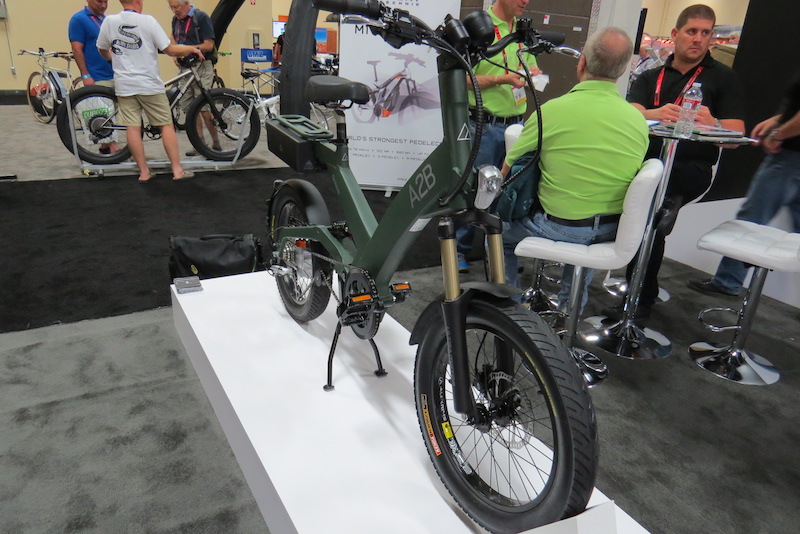 The Octave is based on the previous Metro model with a few upgrades.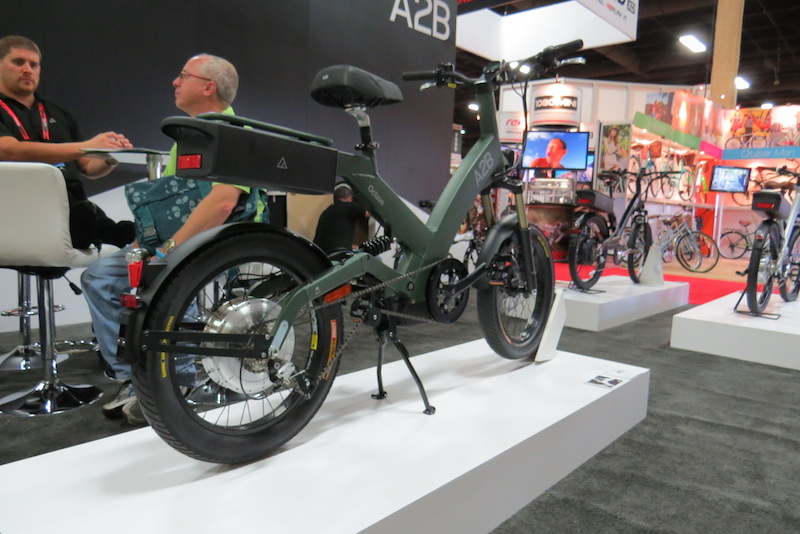 The Octave has the 20″ wheels with 3″ wide tires, full suspension, and an upright position for a comfortable ride.
The display and key location have a unique look when compared to other electric bikes.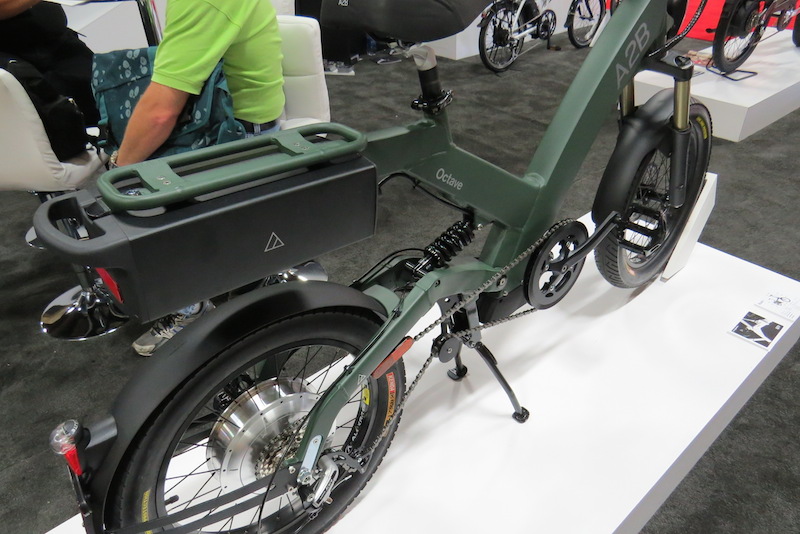 The Octave features a 500 watt direct drive rear hub motor and a 36V 13 ah lithium battery that is housed in the downtube of the aluminum frame.  There is also an option for an additional battery (shown on the rear rack) for increased range.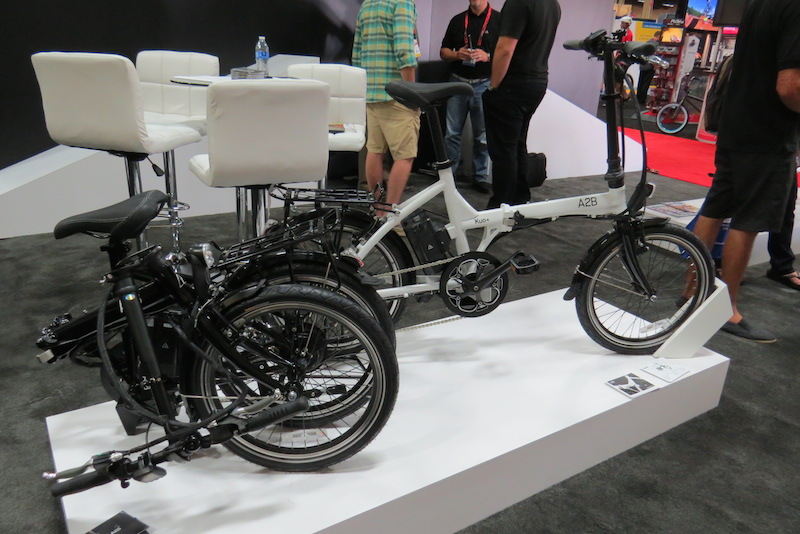 The new Kuo+ comes with a 36V 8ah lithium battery (compared to a 24V on the standard Kuo). It is amazing how small these folding bikes can be (left side).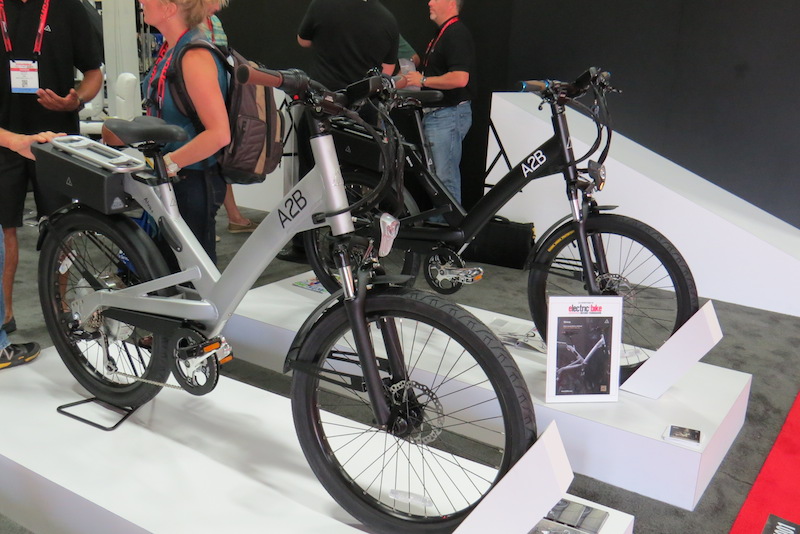 The Alva+ and Shima are good urban performance style e-bikes with the step thru aluminum frame, 500 watt motor, 36V 13ah lithium battery (upgradeable to 17ah), RFID key display, hydraulic disc brakes, and more!
That's it for now. Stay tuned for more A2B electric bike news.
P.S. Don't forget to join the Electric Bike Report community for updates from the electric bike world, plus ebike riding and maintenance tips!
Reader Interactions