VIDEO: Benefits of Electric Bikes and a Great Way to Afford One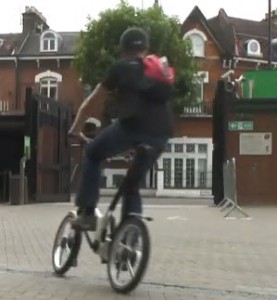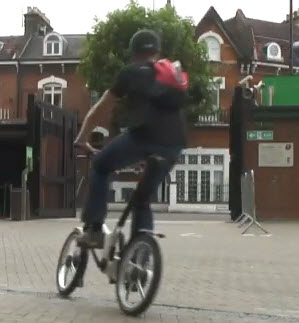 I just watched this video and I was impressed with the way that they presented the benefits of using an electric bike as an alternative to traditional means of transportation and what the UK has done to help employees afford buying an electric bike.
One of the points they make is that as kids we enjoyed riding a bicycle, but as adults many people have forgotten about bikes.  The electric bike is a cool way to get back into riding a bike for some fun and to use it as a practical hybrid electric vehicle to get around.
Another issue is the when riding to work, in general, people don't want to arrive sweaty and dirty.  The electric assist really helps with giving you enough help so you won't sweat much at all, but get a little exercise to wake you up before work :).  In addition, most commuter electric bikes these days come with chain guards and fenders that keep water, dirt and grease off of your clothes.
I also like the point of getting out on a bike on a warm summer day and really enjoying the place you live in.  If you work in an office all day, this can literally be a breathe of fresh air!
In the video they also discuss a UK government program where employees are allowed to have a certain amount of their pretax salary withheld to go towards the purchase of an electric bike.  This is a great way to promote the ownership of electric bikes and hopefully it will catch on in other countries as well!
I think one of the concerns that many people have is the cost of an electric bike.  It is true that a good quality electric bikes can seem expensive, but really we need to look at them as one of the most energy efficient hybrid electric vehicles, not just bicycles.  This is the topic of a separate article, but I just wanted to mention it here.
The electric bicycles shown in the video are Gocycle bikes and they are some of the more refined electric bikes that I have seen.  I hope to be able to review one of these soon and give you all the details!
Checkout the video.  I think you will like it!
Did you like the video?  Would you be interested in buying an electric bike through a pretax a payment plan?  Let me know by leaving a comment below.
Thanks!
Pete
P.S. Don't forget to get sign up for updates from the electric bike world, plus ebike riding and maintenance tips!  (upper right hand corner of this site)
Reader Interactions