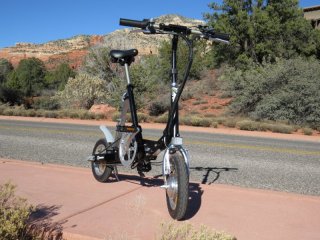 Do you want a small, foldable, and lightweight electric bike that can go with you almost anywhere?  If so, then you should definitely checkout the
VeloMini
line of electric bikes!
VeloMini electric bikes are all about delivering a traditional electric bike ride with the convenience of ultra portability.
Maybe you need a small, foldable, and lightweight e-bike for your first/last mile commute with mass transit or an e-bike that can go with you into your house, apartment, workplace, car, boat, RV, etc.
The VeloMini can also be a good e-bike for [Read more…] about VeloMini III Folding Electric Bike Review [VIDEO]