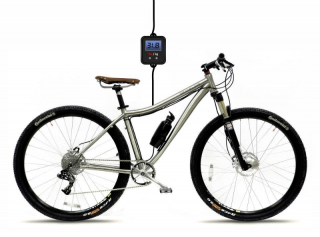 Okay, a titanium electric mountain bike that weighs 29.5 lbs; that is interesting!
Prodeco recently launched their flagship Titanio series of e-mountain bikes.  Their 26″ wheel Titanio weighs 29.5 lbs. and their 29″ wheel version (29er) weighs 31.8 lbs.
Based on the component spec, the Titanio looks like it will actually be trail worthy for many miles of riding.  Some bikes try [Read more…] about The Lightweight Prodeco Titanio (Titanium) Electric Mountain Bike!