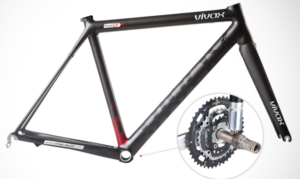 On Sunday, January 29, 2017, the long-running CBS show "60 Minutes" ran a feature story on mechanical doping in professional cycling.
I was traveling and had the show on in my hotel room when my phone started buzzing with incoming texts.
For people who were just learning about mechanical doping for the first time, the broadcast was a revelation.
Still, the only confirmed case of motor doping happened at the 2016 Cyclocross World Championship, which we covered in this story nearly a year ago.
Here is the 60 Minutes segment on mechanical doping: [Read more…] about Using Electric Bikes to Cheat in Bike Races [VIDEOS]