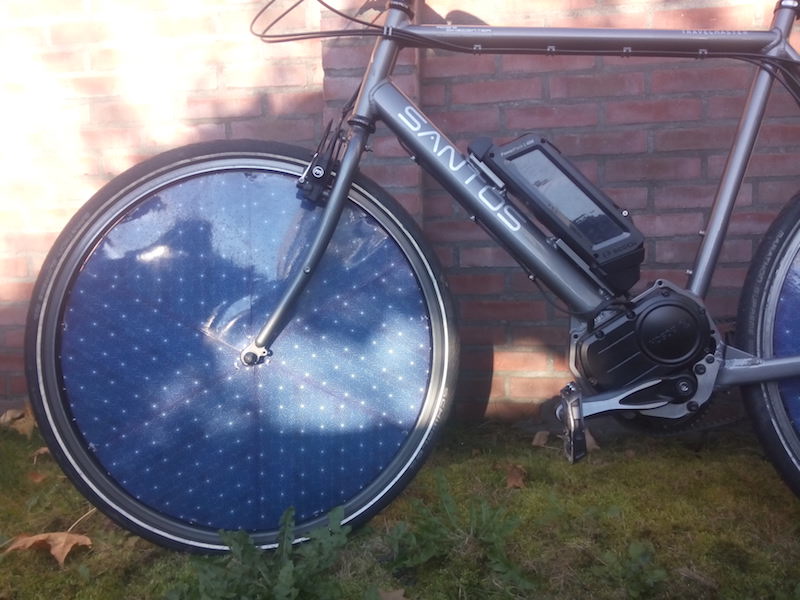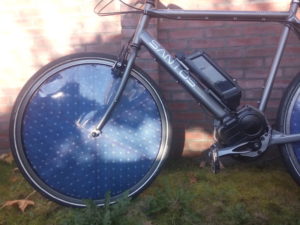 What if you never had to plug in your electric bike for a charge?
It looks like that could be a reality in the near future.  The Dutch Solar Cycle is a new "S-Bike" that has solar panels built into both wheels to charge the e-bike battery.
An electric bike is a lightweight electric vehicle that does not require much energy to propel.  In addition, your pedal power helps to offset the energy required.  All of that leads to the reality of a solar powered electric bike, very cool!
Solar Application Lab is a company that has developed a new way to efficiently capture energy from a few solar cells with their [Read more…] about Dutch Solar Cycle Electric Bike: Never Plug In?!